We have a hot sauce problem.
Well, it isn't really a problem in our eyes. We can stop whenever we want, okay?!
The point is, we've tried a lot of hot sauces. Our refrigerator has an entire door shelf dedicated to our ever-shifting hot sauce collection. That, plus a kitchen cabinet constantly filled with unopened bottles.
Today we are listing the very best hot sauce that we have tried to date. These hot sauces are listed in no particular order because some sauces on the list are super spicy, while others are mild and flavorful.
As an Amazon Associate I earn from qualifying purchases. Pepper Geek participates in various affiliate programs, meaning links contained in this article may provide us a commission should you make a purchase on the linked website.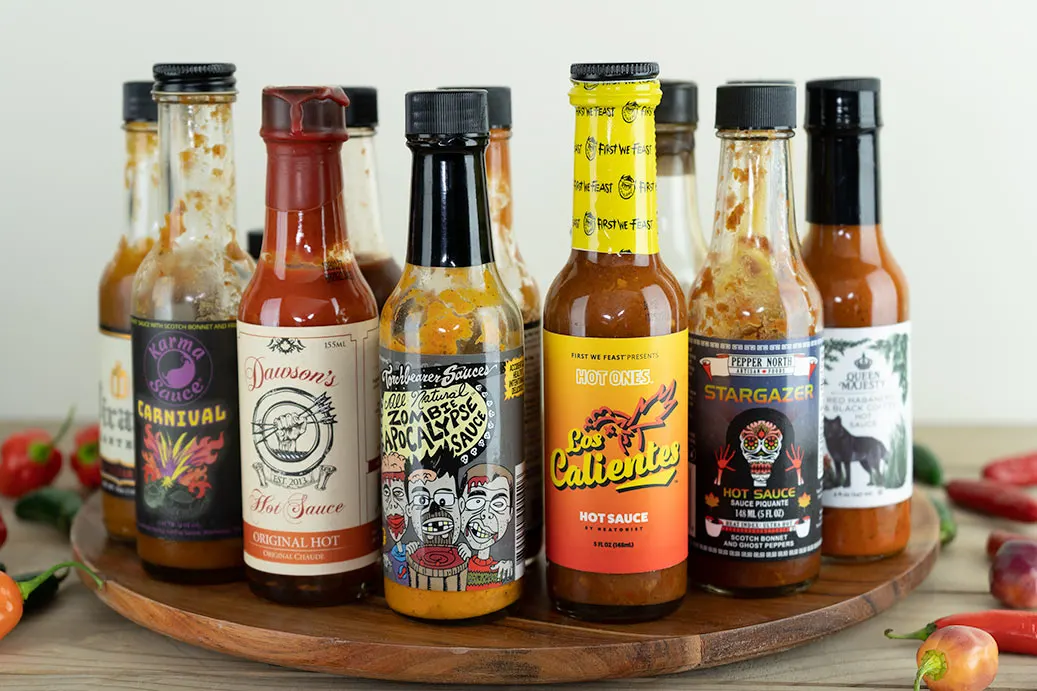 We've included heat level, how to use them, and an overview of the flavor profile for each hot sauce. While your favorite sauce may not have made the list, keep in mind these are our favorites! Of course, feel free to share your favorite hot sauces in the comments below.
---
Watch Our Top 8 Hot Sauces:
Karma Sauce Carnival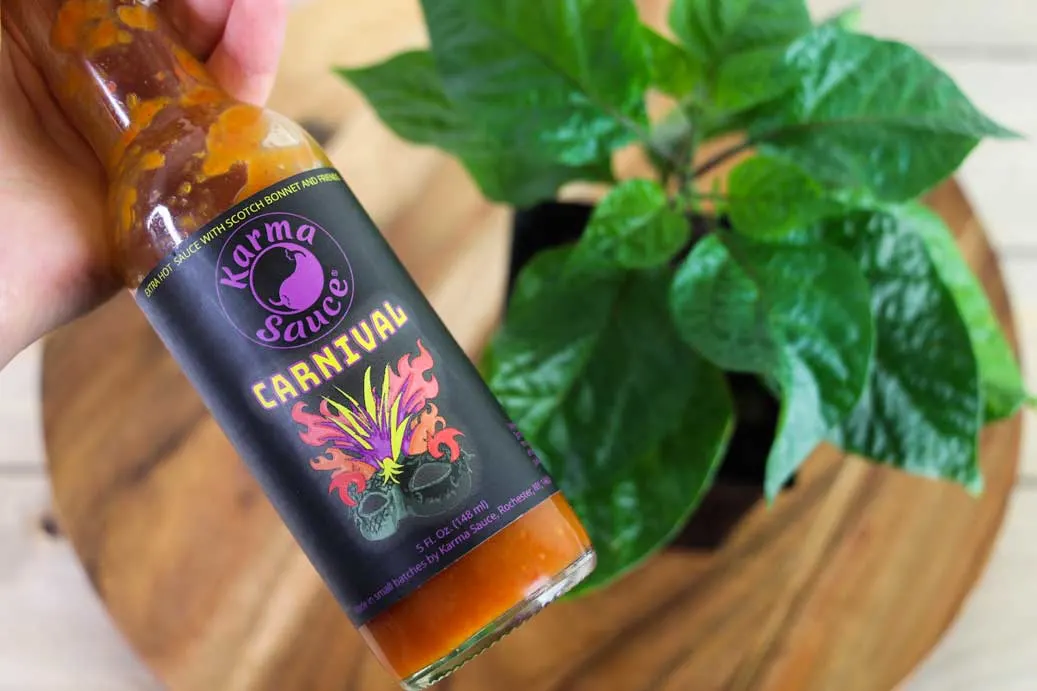 Heat: Very Hot
Price: $$
Uses: Seafood, fresh salsa, cheese
Gene from Karma Sauce is known as a mad scientist in the kitchen. His creations often use unique ingredients and flavors, such as cherries or butternut squash.
In the case of Carnival hot sauce, the hot peppers are the star of the show. Scotch bonnets, fatalii, and yellow moruga scorpion peppers all boast serious heat and flavor. This means that Carnival is not for the faint of heart.
Add in some lime, tangy green mango and ginger and the result is absolutely delicious. The name of the sauce says it all – it's a bright, vibrant and explosive experience on the palate. Carnival competes at the top of Calvin's all-time favorite hot sauces!
Mellow Habanero Yuzu Heaven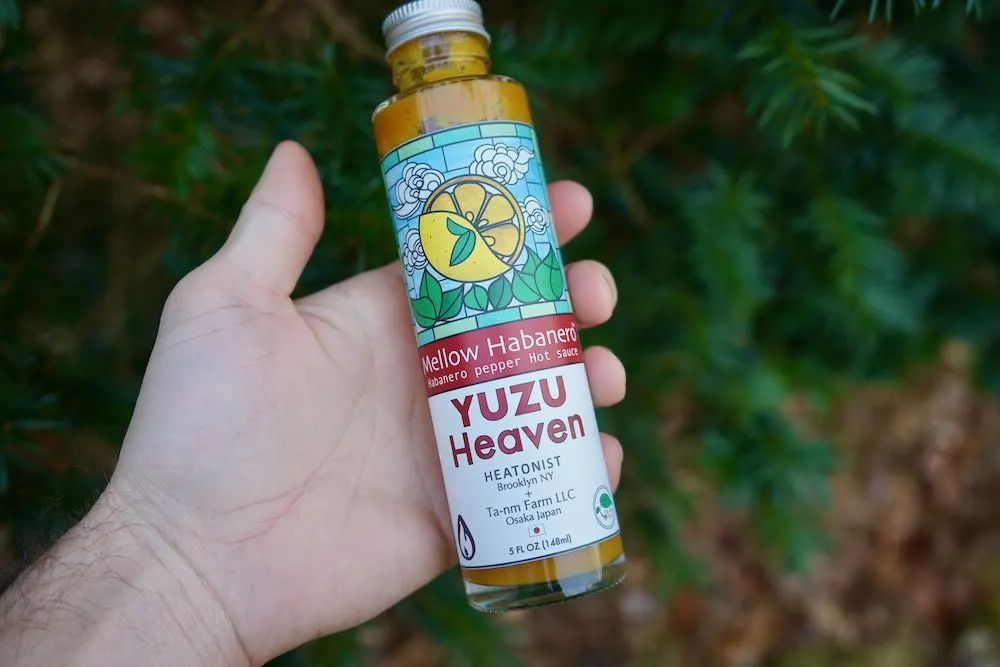 Heat: Hot
Price: $$$$
Uses: Asian soups, sushi, fish
Of all the sauces we have tried, Yuzu Heaven may just be one of the very best. While the flavor of yuzu may be polarizing, it is perfectly paired with delicious habaneros, rice vinegar, and mango.
If you like Japanese food, this sauce will make a good companion for many dishes. The only drawback? It is one of the most expensive sauces we have tried thus far.
Dawson's Original Hot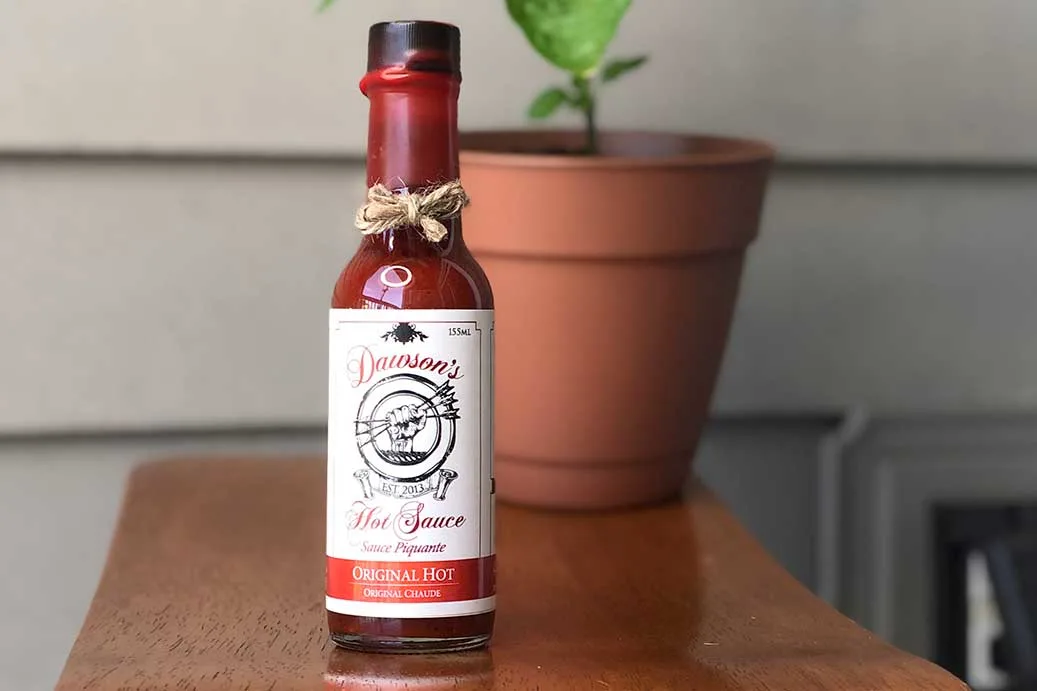 Heat: Hot
Price: $$
Uses: Cheese & crackers, salsa, pizza
Dawson's Original hot sauce brings incredible flavor for so few ingredients. The focus here is all about bringing the floral flavor of habanero peppers to the front.
Delicious, fresh habaneros mixed with cane sugar, garlic, vinegar, salt and a touch of olive oil make this sauce smooth and timeless. We also like the elegant and unique packaging with a fancy wax seal.
Considering the higher heat level and the bold flavor, the price is easily justified. Dawson's also makes several other unique sauces in their lineup.
Pepplish Provisions Pineapple Lemongrass Ginger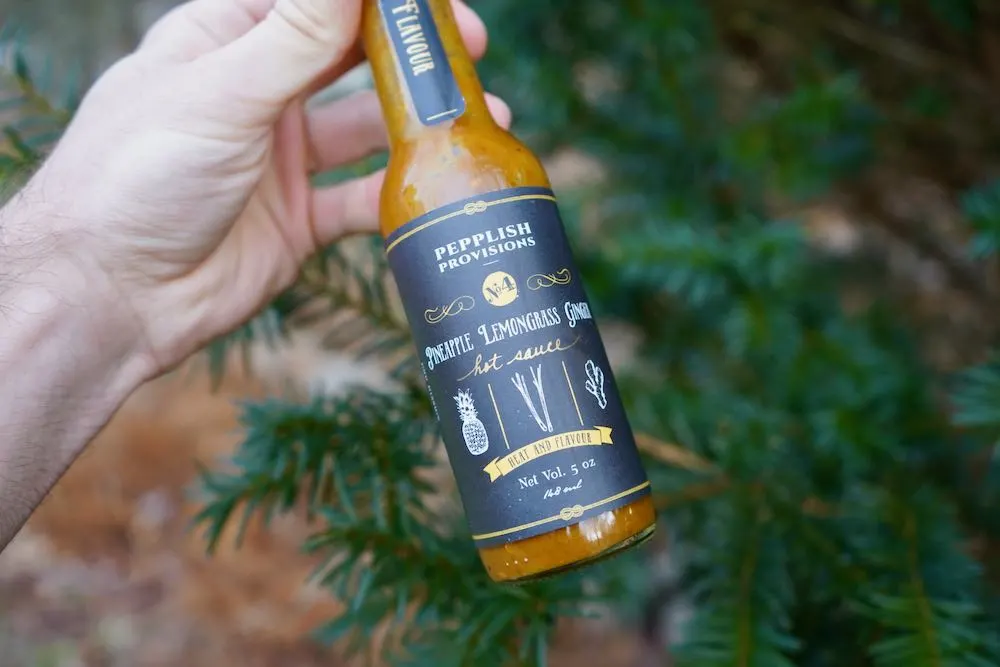 Heat: Medium
Price: $$
Uses: Asian cuisine, cheese plate, fancy tacos
If you are looking for something truly gourmet, you have to try some of the creations from Pepplish Provisions. They put together some truly special flavor pairings that just work.
The pineapple, lemongrass and ginger hot sauce was our favorite, as it has a bright, vibrant flavor that is unquestionably delicious. Pepplish Provisions makes some of the best hot sauce money can buy, so any of their creations is worth trying.
Los Calientes Rojo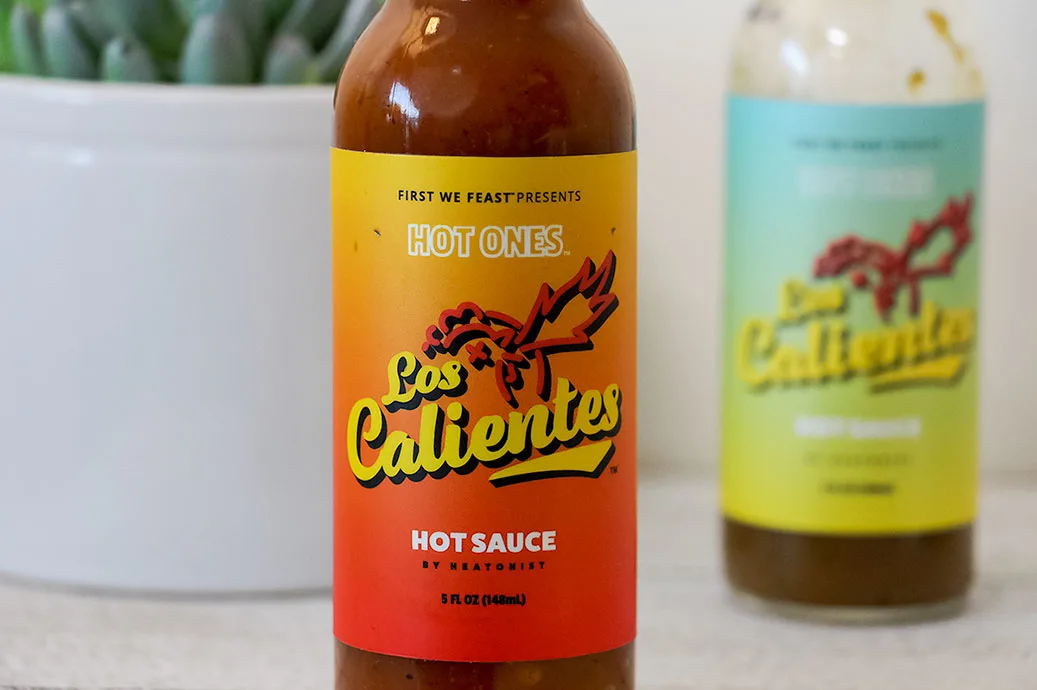 Heat: Hot
Price: $$
Uses: Grilled chicken, wings, everything
Another marvel from the kitchen's of Karma Sauce comes Los Calientes Rojo. Branded under the Hot Ones name, this sauce is tropical hot sauce bliss.
Special ingredients bring this sauce to life like culantro (not a spelling mistake for cilantro as we thought at first), apricot and tomatillo. The result is amazing.
We have gone through several bottles and we have backups on hand. If you're looking for similar flavor and less heat, try the original Los Calientes.
Pirate's Lantern Bajan BBQ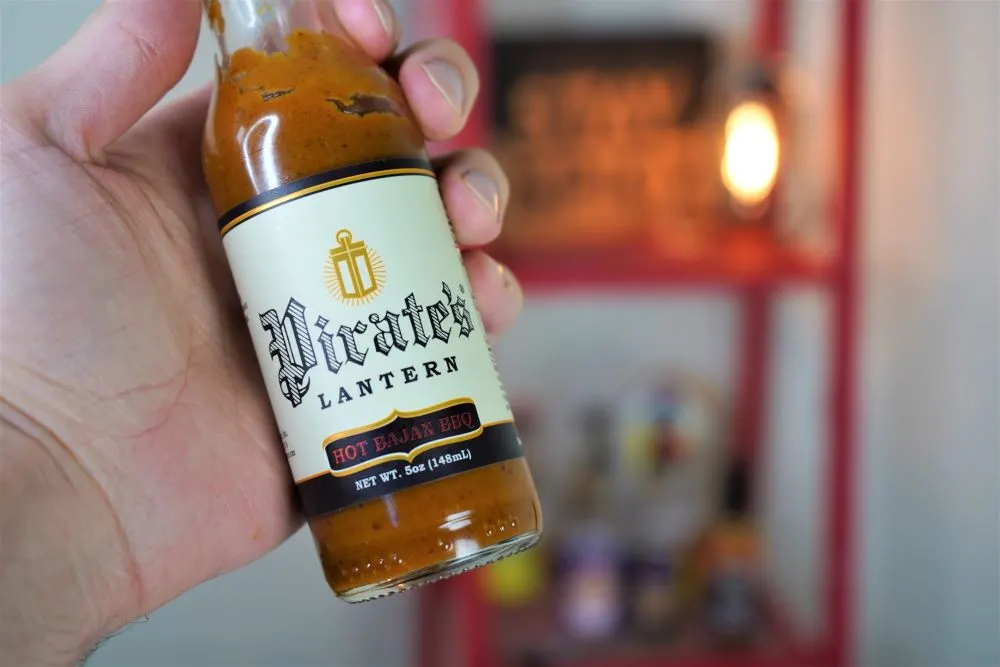 Heat: Mild
Price: $$
Uses: Sandwiches and paninis, hot dogs
Inspired by an actual pirate story, Pirate's Lantern set out to make 'pure pirate's gold' in a bottle. We have tried two of their sauces (watch here), and we can't get enough of the Bajan BBQ.
This hot sauce is best used as a mustard replacement. The first ingredient is mustard, but there is also molasses, onion and tomato paste. Delicious on sandwiches and hot dogs!
The heat level is also relatively low, even for non-spicy food lovers, making it a great gift for a home chef.
Cholula Hot Sauce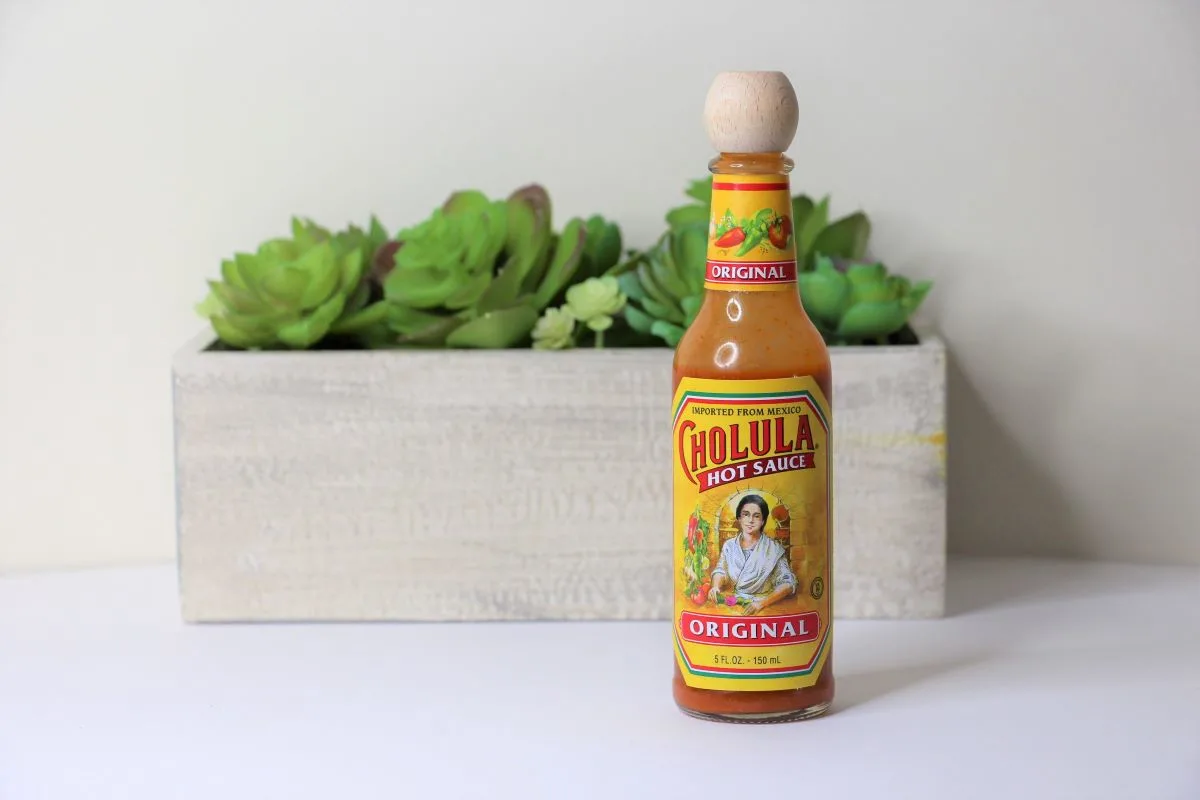 Heat: Mild
Price: $
Uses: Mexican foods, pizza, chili con carne, eggs
As far as grocery store hot sauces go, Cholula is a solid choice. For just a few dollars, you can pick up this simple hot sauce from almost any retailer.
The smooth, rich texture is satisfying, and the unique pepper and vinegar forward flavor is addictive. Paired with the noteworthy wooden cap and the built in dasher top, we always keep a bottle of Cholula on hand in our pantry.
Not only is it delicious, but the story behind the hot sauce is intriguing. Read more about Cholula hot sauce in our article here.
Hot Ones: The Last Dab Chile De Árbol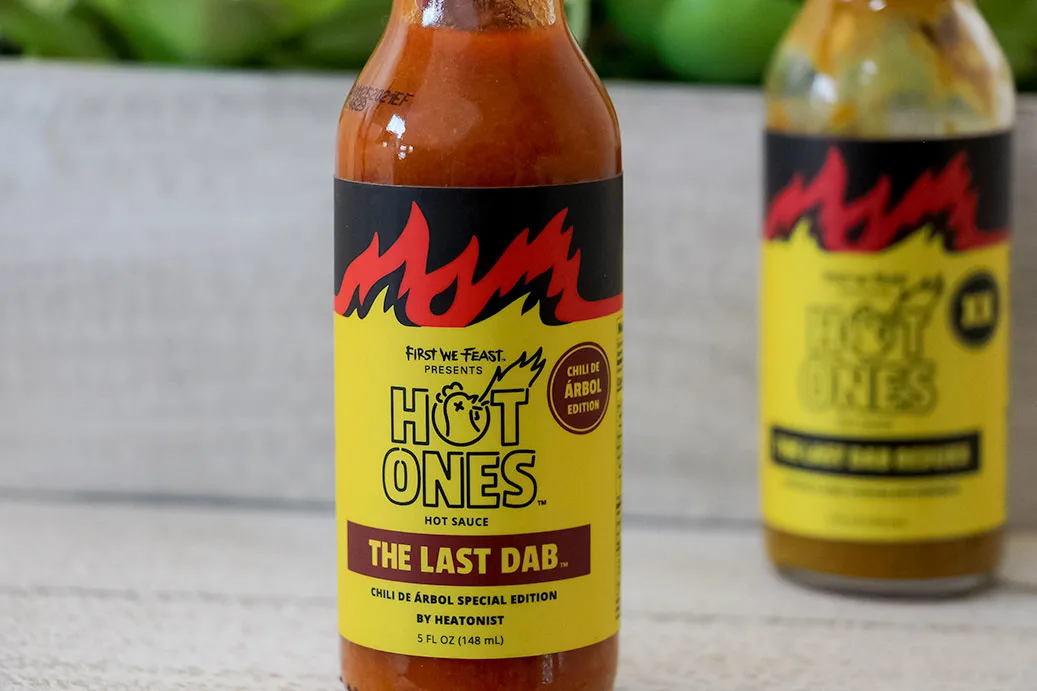 Heat: Mild
Price: $$
Uses: Rice dishes, noodles, tacos
The original 'Last Dab' was a scorching hot sauce, among the spiciest we have tried. It was somewhat of a shame too, since the flavor was actually very good, but the heat level made it inaccessible to many.
Then, the Hot Ones team dropped The Last Dab: Chili de Árbol Edition, replacing the fiery hot peppers with Chili de Árbol peppers. This reduced the heat to a mild level, but maintained a similar flavor (though it is different).
I was excited to try it, and was not disappointed. The flavor is savory, with notes of cumin and fresh chilies. If you want a new, unique sauce, try this one now.
High River Tears of the Sun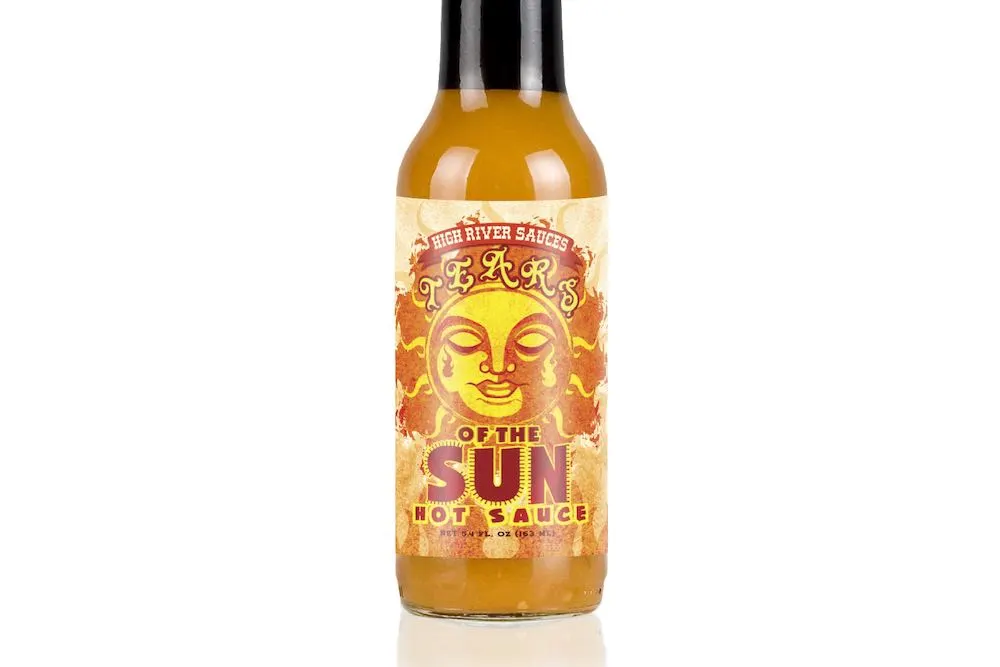 Heat: Mild
Price: $
Uses: Cheese and crackers, chips & dip
Steve Seabury, creator of High River Sauces, is a true pepper nerd. This sauce uses one of our favorite specialty peppers, the Peach ghost scorpion, as a main ingredient!
Don't let the name of the pepper scare you though, because this sauce is the perfect heat level for me at around 70,000 SHUs. It also has amazing tropical flavors with mango, papaya, and pineapple.
Melinda's Original Habanero Garlic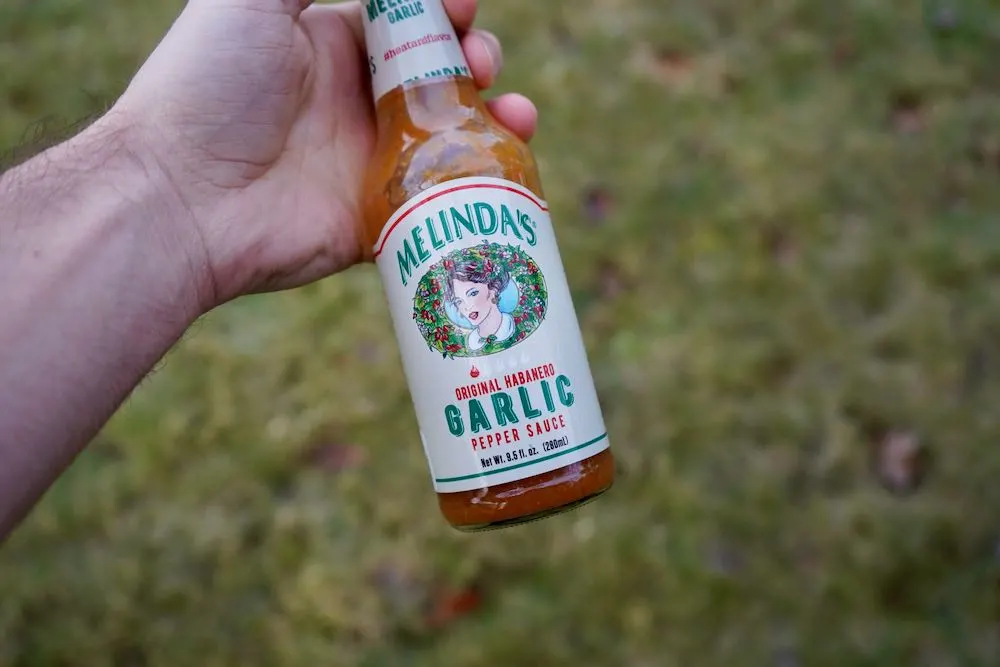 Heat: Hot
Price: $
Uses: Eggs, pizza, pasta
Melinda's sauces are a staple in many households. Their hot sauces range from mango to scotch bonnet and so much more. I love the simplicity of their sauces and the focus on different pepper varieties.
The Original Habanero Garlic pepper sauce is one of the best hot sauces you can buy. If you love garlic and heat, this sauce will not disappoint. I love the savory balance of habaneros, garlic, onions and carrots for the perfect everyday hot sauce.
Chase The Heat #1 (Pineango)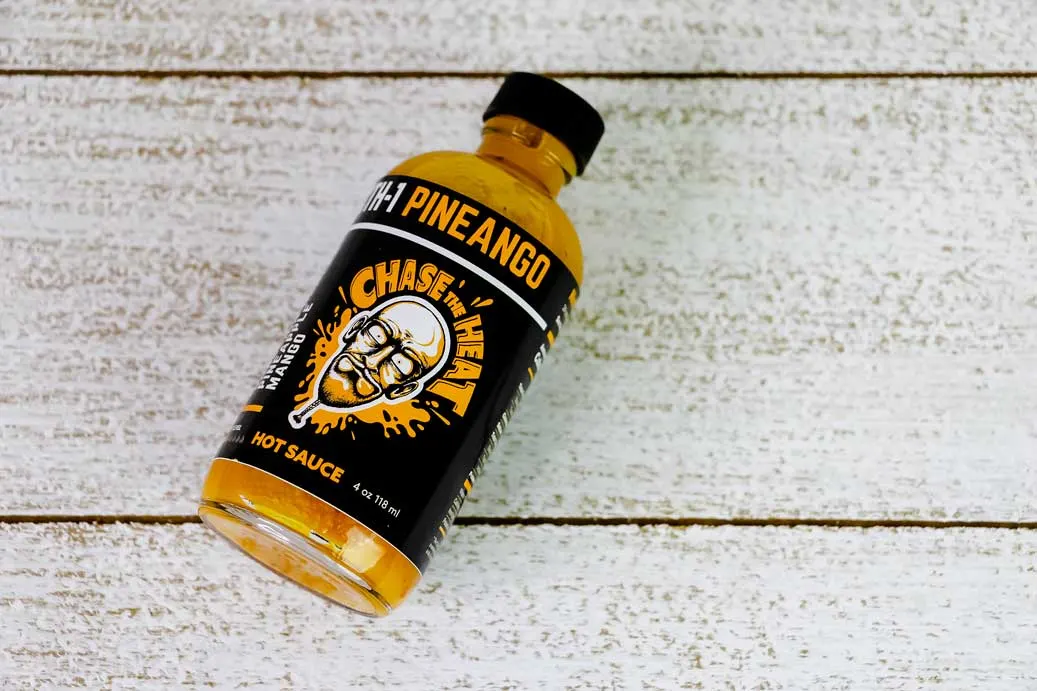 Heat: Medium-Hot
Price: $$$
Uses: Pizza, ice cream
Johnny Scoville is known as a true chilihead. He eats some of the hottest peppers in the world, whole, without skipping a beat.
Now he has brought us his first hot sauce known as CTH1 'Pineango.' As you may have guessed, it has pineapple and mango as primary ingredients. It also has carolina reapers for heat.
We have never had a hot sauce that tastes more like candy than Pineango. It is addictive as a result, and is perfect for sweet dishes, even desserts (like ice cream). Definitely worth a try, though it is a bit pricey with shipping.
Shaquanda's Hot Pepper Sauce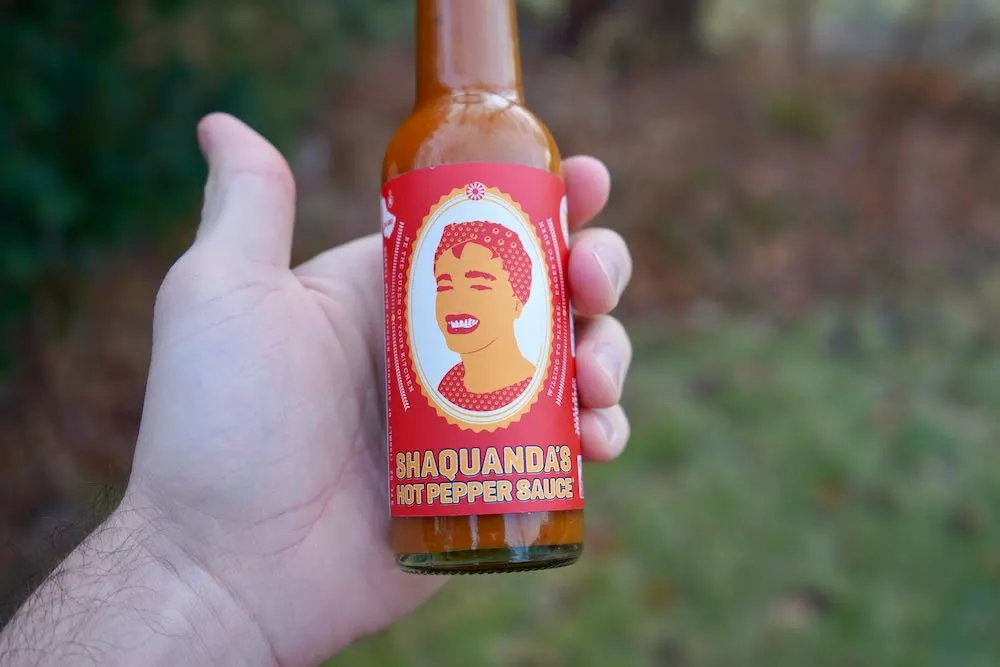 Heat: Medium
Price: $$
Uses: Prime rib, kielbasa, pork tenderloin
Shaquanda's makes some simple yet surprisingly tasty hot sauces. From the delightful West Indian Curry to this, their original Hot Pepper Sauce. All are good, but this one is our favorite.
This sauce has fresh pepper flavor, a zingy vinegar bite, and a strong presence of horseradish. This makes the sauce spicy in multiple ways, and makes it perfect for slathering on prime rib or pork.
SeaFire Gourmet Reaper Hot Sauce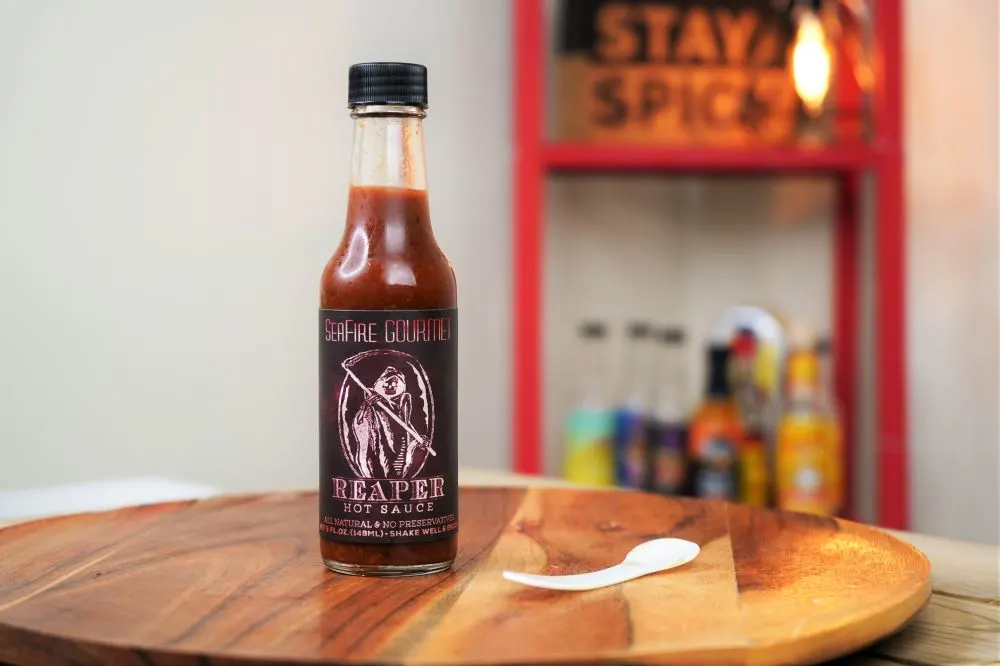 Heat: Hot
Price: $$$
Uses: Pulled pork, burgers, fries
SeaFire Gourmet's Reaper hot sauce is essentially a fiery barbecue sauce. It makes a great dipping sauce or sandwich topper.
With familiar BBQ ingredients like brown sugar, balsamic vinegar and honey, this sauce is sweet. It is also pretty hot, as the second ingredient is carolina reaper peppers.
This hot sauce is a friend of any grill or BBQ lover. Smokey, sweet, and finger-lickin' good.
Karma Sauce Cosmic Dumpling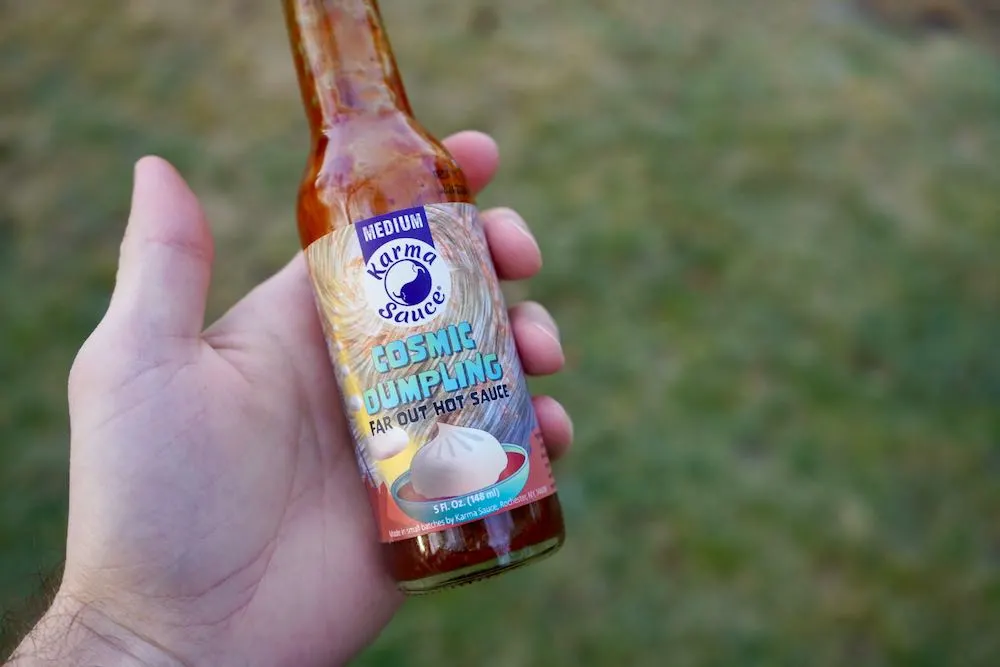 Heat: Mild
Price: $$
Uses: Dumplings, potstickers, noodle dishes
It should be no surprise that another entry from Karma Sauce is on our list of the best hot sauces. Gene O. knows his flavors, and when we saw he was tackling a dumping sauce, we were super excited to try it.
And we were not disappointed. Cosmic Dumpling stars with rice vinegar, and blends together jalapenos, tamari, brown sugar, orange juice and sesame oil into a delightful dumpling dipping sauce.
But it isn't just good for dumplings. It can improve almost any food, from pizza to salmon to pork and more. Karma Sauce offers some of the best sweet and tangy sauces out there, and Cosmic Dumpling is near the top of our favorites.
Chilli Chump Blazing Buffalo Extreme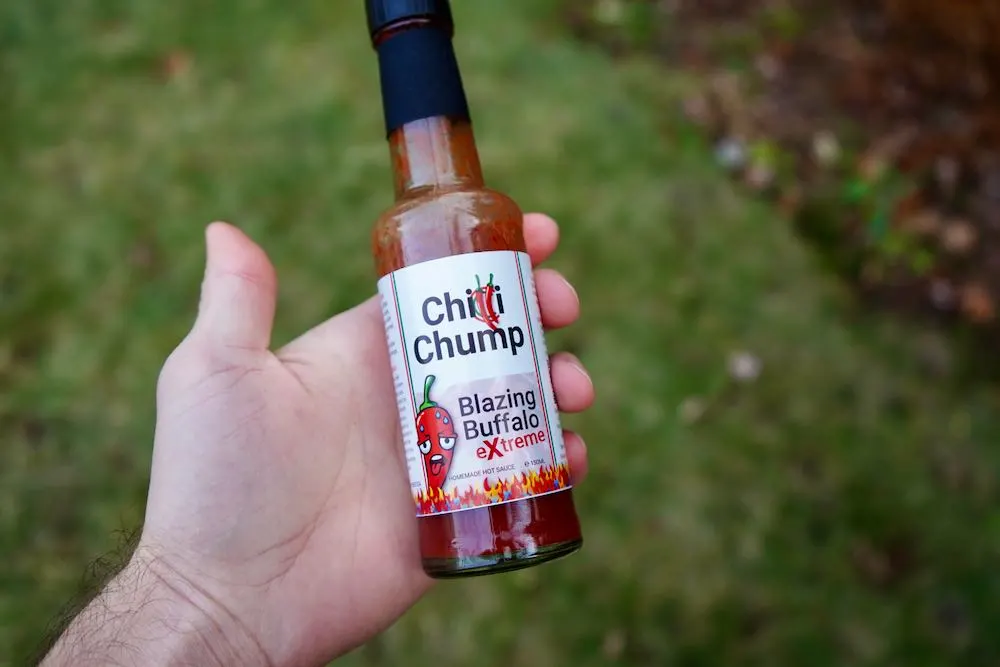 Heat: Hot
Price: $$$
Uses: Wings, Tabasco alternative
From another online personality comes Chilli Chump's Blazing Buffalo eXtreme. This simple and fermented hot sauce is a take on the classic buffalo style sauces (like Frank's RedHot or Tabasco Brand sauce).
Shaun is from the UK and shares his sauce making experiences on YouTube. It is a special experience to taste a sauce that was created in a small batch by a passionate sauce maker.
I love the unique flavor of superhots, cayennes and white wine vinegar – it is certainly different from your typical Tabasco! The only drawback for US shoppers is shipping cost.
Pepper North Stargazer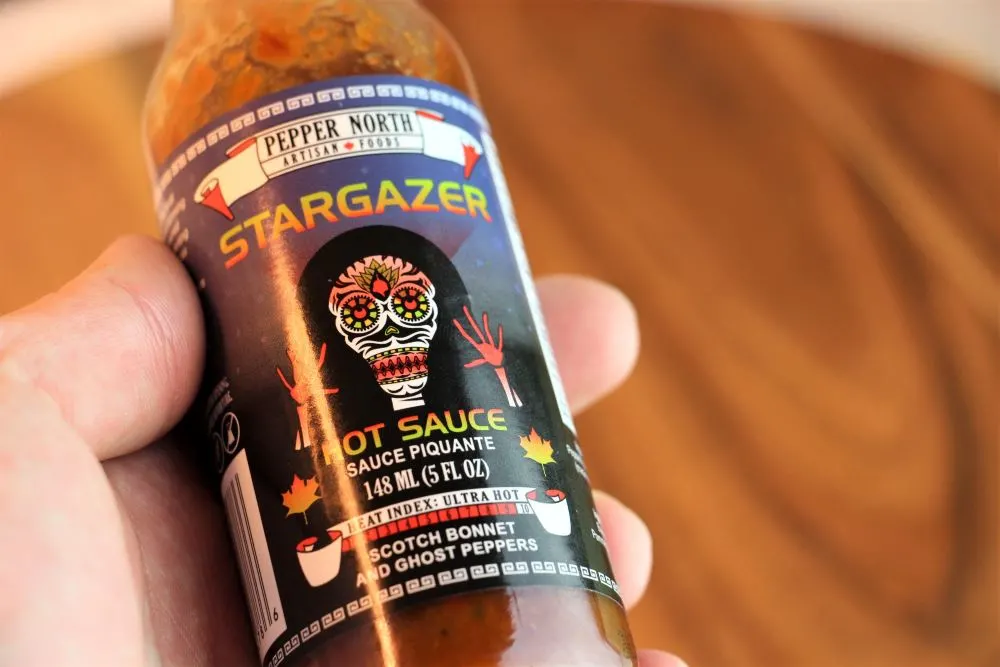 Heat: Hot
Price: $$$
Uses: Grilled chicken, fresh salsa
This sauce offers a great smokey flavor with maple sweetness. It also packs a punch from jalapenos and scotch bonnet peppers.
Based out of Canada, Pepper North started with a simple passion for growing hot peppers. Stargazer hits all the right notes – sweet, great texture and respectable heat. A little goes a long way with this one, but the flavor is strong enough to back it up.
The price is fairly high, but the high heat level means a longer lasting sauce. Read our full review here.
Torchbearer Zombie Apocalypse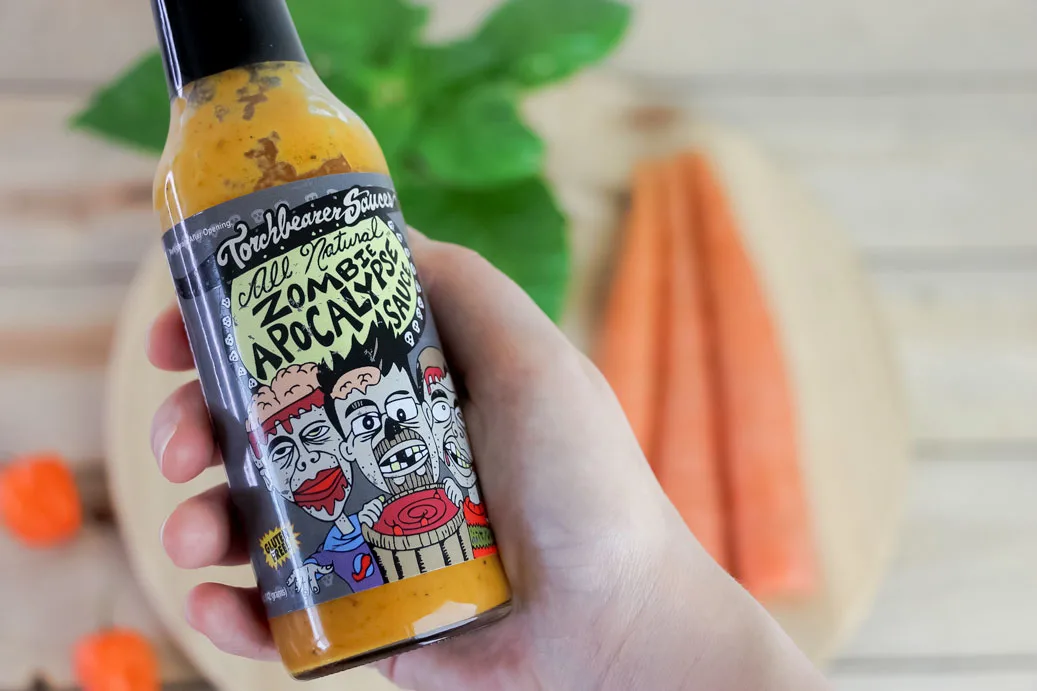 Heat: Hot
Price: $$
Uses: Mexican foods, hummus, pasta
Intentionally delicious, unintentionally healthy – that is the motto of Torchbearer Sauces. We've never had a Torchbearer sauce we didn't like.
Zombie Apocalypse is one of Crystalyn's all-time most used hot sauces. The creamy texture, sweet carrot and fiery heat are all mouthwatering.
We also like the unique artwork that Torchbearer uses on all of their hot sauces. They stand out on the shelf and make the experience a bit more fun.
Dirty Dick's Hot Pepper Sauce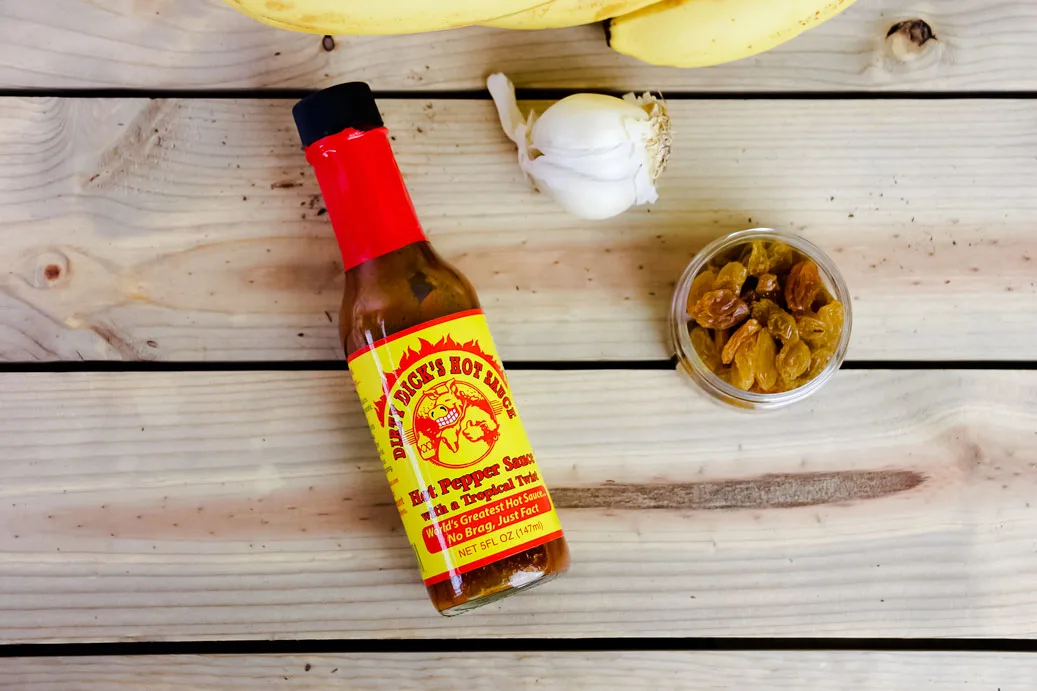 Heat: Medium
Price: $
Uses: Pulled pork, beans and rice, jerk chicken
Crass name aside, this sauce is exceptionally tasty. The raisins and banana may sound strange at first, but the flavors blend seamlessly for a truly unique taste.
If you don't like sweet sauces, you may not enjoy this one. But if you do, you'll go crazy for it! The heat level isn't too intense, so you can enjoy this in larger quantities. We can't make a bottle of this last longer than a couple weeks.
Read our full review of Dirty Dick's here.
Yellowbird Organic Habanero
Certainly among our favorite habanero hot sauces, Yellowbird's Organic Habanero is great on anything. The flavor is bright and tangy, with tangerine and carrot blending beautifully with fresh habanero peppers.
For a grocery store sauce, this one has a bite. We would put it around a 5/10 on the heat scale, which is much more than Frank's or Cholula. The squeezable format meant a short life in our household!
Lucky Dog Year Of The Dog
Pineapple. There are a hundred pineapple sauces to choose from, but this one stands out. It doesn't scream piña colada, but instead keeps the tropical flavor more subtle.
The flavors are well-blended, making Year Of The Dog the perfect companion for Asian foods. We enjoyed dipping spring rolls into Lucky Dog and topping Thai food for a sweet kick.
Dragon's Blood Elixir Garlic Paprikash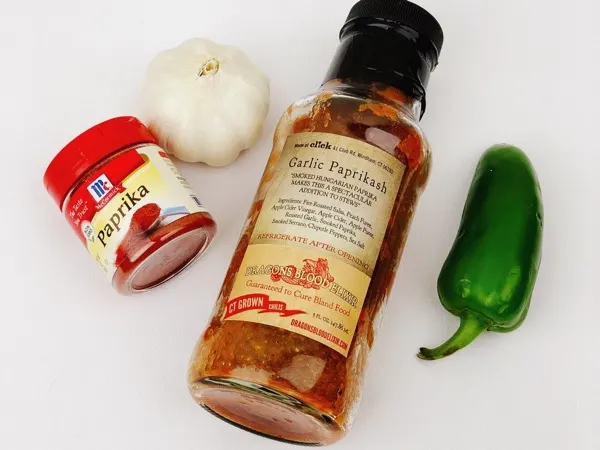 Heat: Medium
Price: $
Uses: The ultimate pizza sauce
Based out of CT, Dragon's Blood Elixir is always stirring up something new from fresh hot peppers. Well known in the New England area, Doug is a master of flavor and heat.
As the title suggests, garlic and paprika make up some of the ingredient list, but it also contains peach puree and smoked serranos.
We highly recommend checking out the ever-changing variety of specialty hot sauces on Dragon's Blood Elixir here.
Dawson's Cremini Habanero
Heat: Medium
Price: $$
Uses: White pasta dishes, soups, burgers, veggie pizza
Dawson's makes some of the more elegant sauces out there. This creamy mushroom hot sauce has a velvety smooth texture, and a mushroomy aroma and flavor that are fungi heaven.
This sauce is targeted to mushroom lovers, so if you're not a fan of earthy flavor, move right along. But if you do enjoy the occasional pasta with mushrooms, this hot sauce will bring those meals to the next level.
With habaneros, balsamic vinegar and of course, cremini mushrooms, this decadent sauce stands out in our collection as something truly special.
Tabasco Habanero Hot Sauce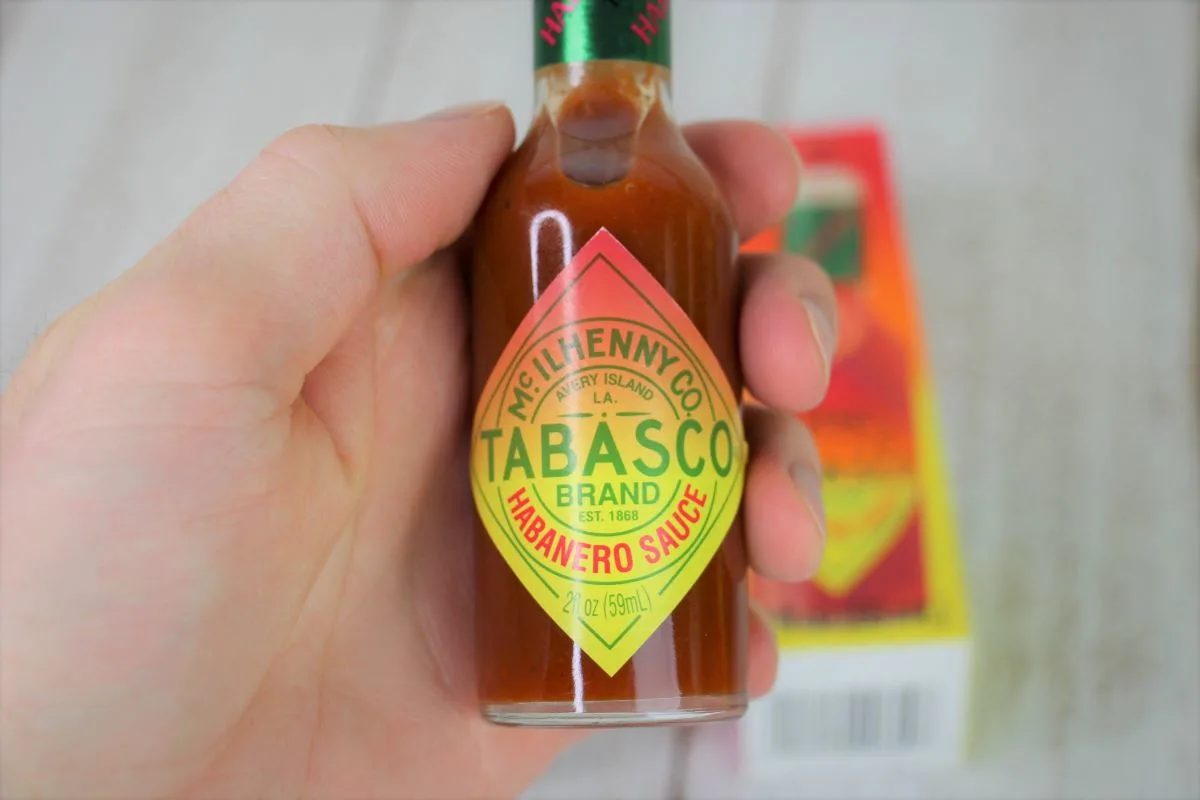 Heat: Medium-Hot
Price: $
Uses: Mexican foods, pizza, chili con carne
Another common grocery store hot sauce, Tabasco makes a surprisingly wide variety of hot sauce flavors. The original hot sauce is a true classic, but their Habanero hot sauce is a real flavor bomb, with extra heat.
We should say, this sauce tastes nothing like the original Tabasco brand hot sauce. It has a variety of tropical ingredients, including mango, banana, and papaya. They even use Tabasco original as an ingredient.
This sauce is perfect for dashing on top of bland food to bring it sweet, tangy and spicy flavor. Read our full review of this hot sauce here.
Queen Majesty Habanero & Coffee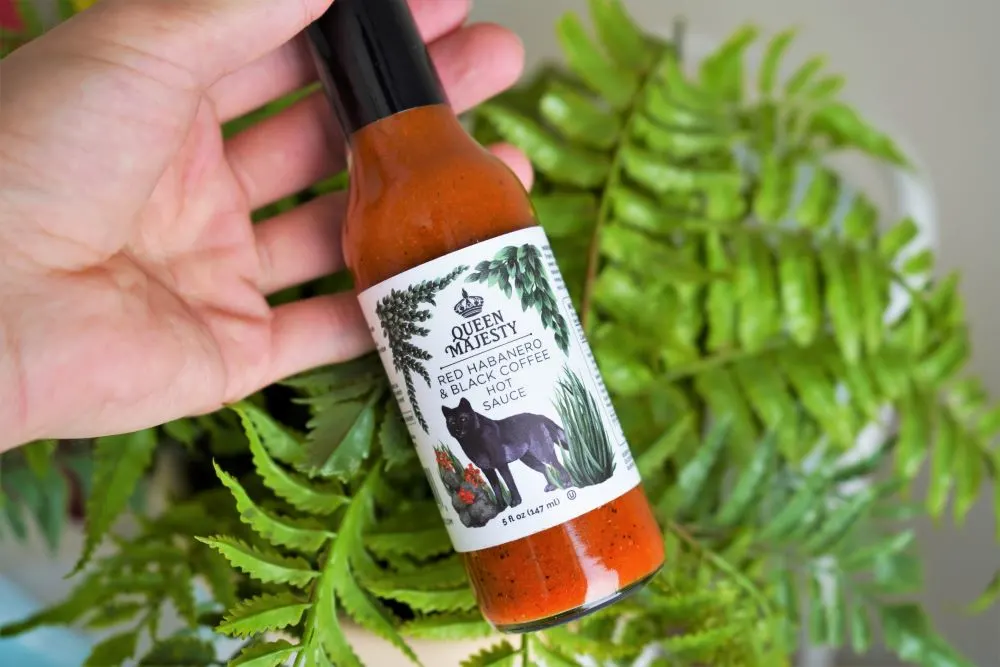 Heat: Medium
Price: $$
Uses: Homemade tacos, omelets
Boasting some of the most beautiful label artwork, Queen Majesty hot sauce makes some of our favorites. The flavor combinations in all of their sauces are unique, and they often don't sound like they will work together.
But they do. This red habanero and black coffee hot sauce sounds strange, but the flavor is immediately likable and versatile. It does wonderful things to fresh homemade tacos.
We have enjoyed all of the Queen Majesty sauces we have tried, so we highly recommend trying their 3-pack sampler from Amazon.
Mad Dog 357 Gold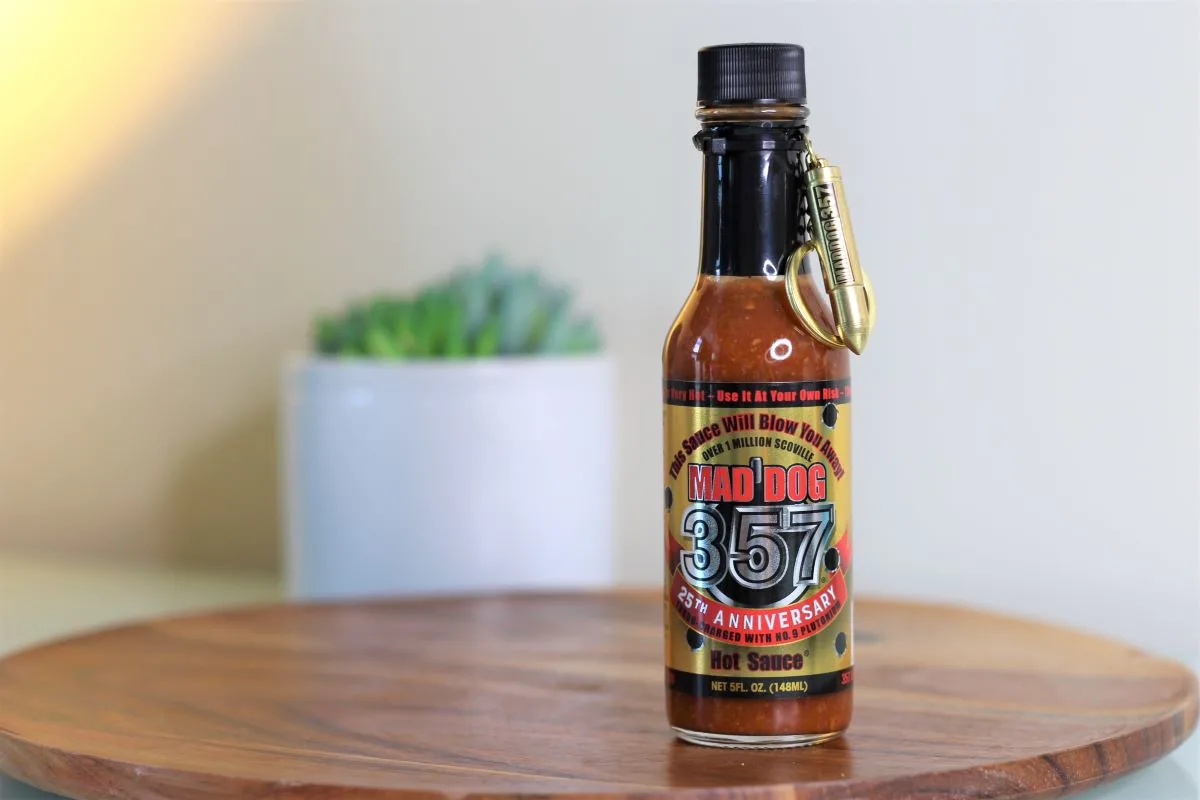 Heat: SUPER HOT
Price: $$$$
Uses: Anything you dare…
Officially the hottest sauce we have tried to date, Mad Dog 357 Gold edition is meant to shock. You know a sauce is serious when it comes with a fake bullet (that hides a tiny tasting spoon inside).
The heat, however, was not the most surprising thing, it was the flavor. Mad Dog was able to curb the flavor of pepper extract and actually make a good tasting sauce. It has fresh onion and garlic, lime juice and of course super hot peppers.
The only issue is that the heat level will scare most people away from using it more than once. However, if you know someone who is crazy about superhot peppers and sauces, this would make a great gift.
Read our full review (and video taste test) in our article here.
---
Still not finding the best hot sauce for you? Check out some of the best hot sauce subscription boxes – we love being surprised! It is a great way to discover new favorite sauces each month.
Or, try making your own hot sauce with fresh peppers from the garden or store. Our simple habanero hot sauce will blow you away!
I hope you enjoyed our list of the best hot sauces of 2020. Let us know any new sauces you have tried and loved!