Do you want to grow
perfect peppers?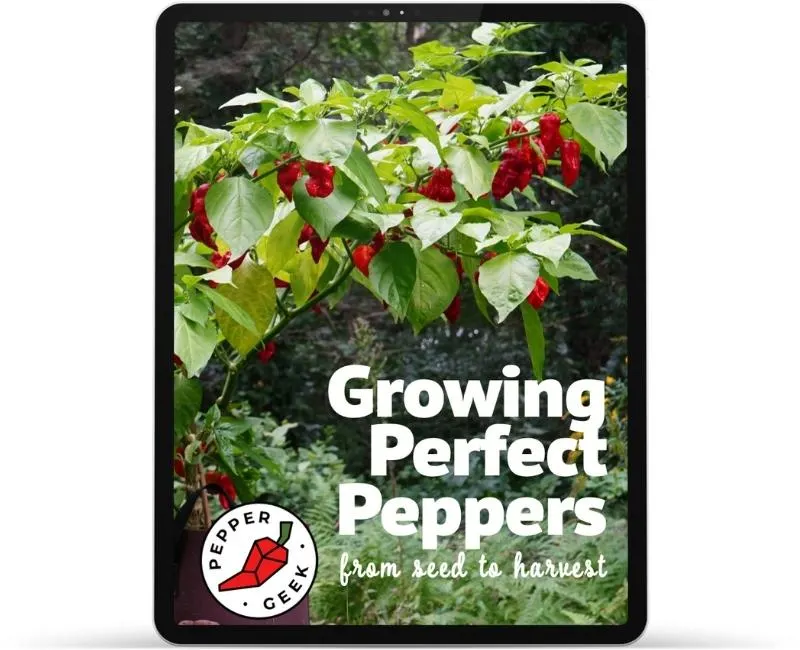 If you want to get the most out of your pepper plants, then our eBook is for you. Learn to grow peppers like a pro, from seed to huge harvest.
In the eBook, you'll discover our tried-and-true methods for growing healthy, productive chili pepper plants. This is the ultimate guide for any new grower, or for experienced gardeners looking for a fresh perspective.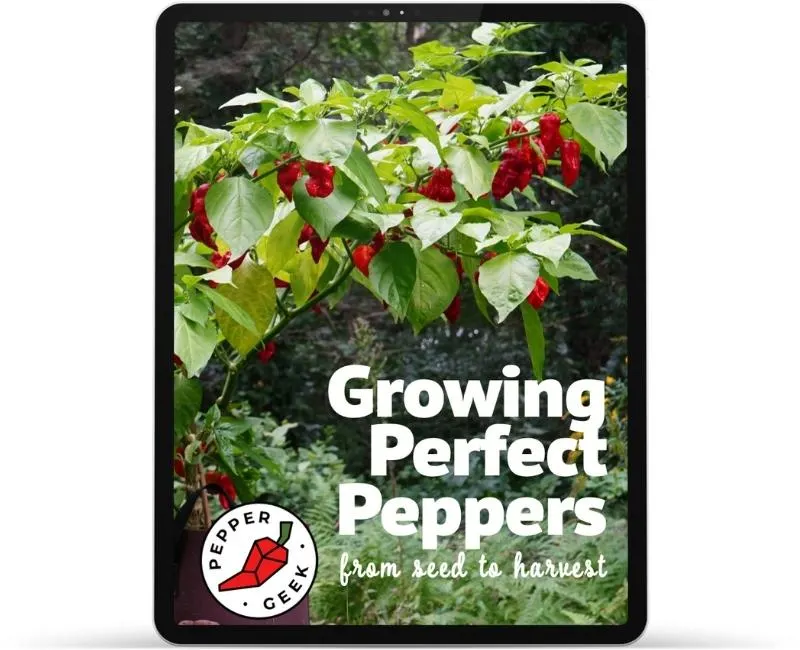 ---
Get the most out of your pepper plants…
Are you a pepper enthusiast or gardener who wants to take a deep dive on growing better pepper plants? We are so excited to offer this detailed, all-in-one pepper growing guide to you!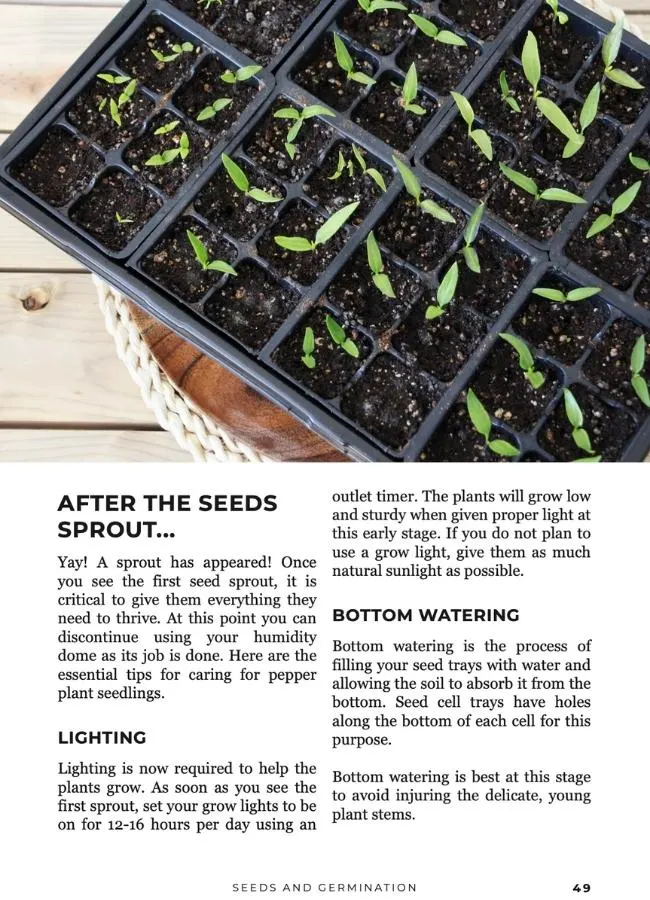 *This is a digital product sent via email. You will not receive anything in the mail.
Be sure to save the PDF to your computer after downloading.

Click here to recover an order you have already purchased
---
About The Book:
Get the most out of your pepper plants with our incredibly detailed pepper growing eBook. We cover it all, from planning your pepper garden, to starting seeds, fertilizing, diagnosing problems, and ultimately, harvesting peppers. For a one-stop-shop to growing the best peppers, look no further than Growing Perfect Peppers.
In Growing Perfect Peppers, you will discover everything that goes into nurturing healthy, bountiful pepper plants. It covers sowing seeds indoors, using the right fertilizer at the right time, composting, pruning, diagnosing problems and fixing them, and of course, harvesting peppers. Our techniques are perfect for in-ground or container pepper plants.
Detailed methods for growing healthy peppers
Useful tips and tricks, from seed to harvest

Dozens of high quality pictures

Great for potted plants or in-ground growing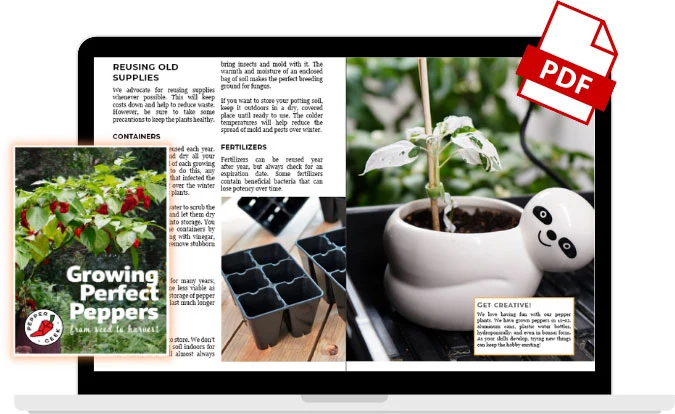 ---
Why Buy The Book?
You may ask, "Why should I buy this eBook when I can just search the internet for all of my pepper growing questions?"
We love the internet as a gardener's resource, but it can be hit or miss with accuracy and sometimes provides false information. We wanted to create a pepper growing guide that is thorough and reliable, in one convenient package. While you can certainly use Pepper Geek's free content to learn a lot about peppers, we have never been as detailed and thorough, all in one place.
Convenient, all-in-one growing guide
Great gift for pepper lovers or gardeners
Reliable information source
Free lifetime book updates
FAQ: