Tabasco Brand hot sauce is one of the most iconic and historic hot sauces in the world. The original pepper sauce has a powerful ability to bring bland food to life with just a few dashes.
With a vinegary, spicy kick, it works on almost anything. Now, we have a few newer flavors from the brand, and they're good. Today, we're going to review the Caribbean inspired Tabasco habanero hot sauce and share our thoughts.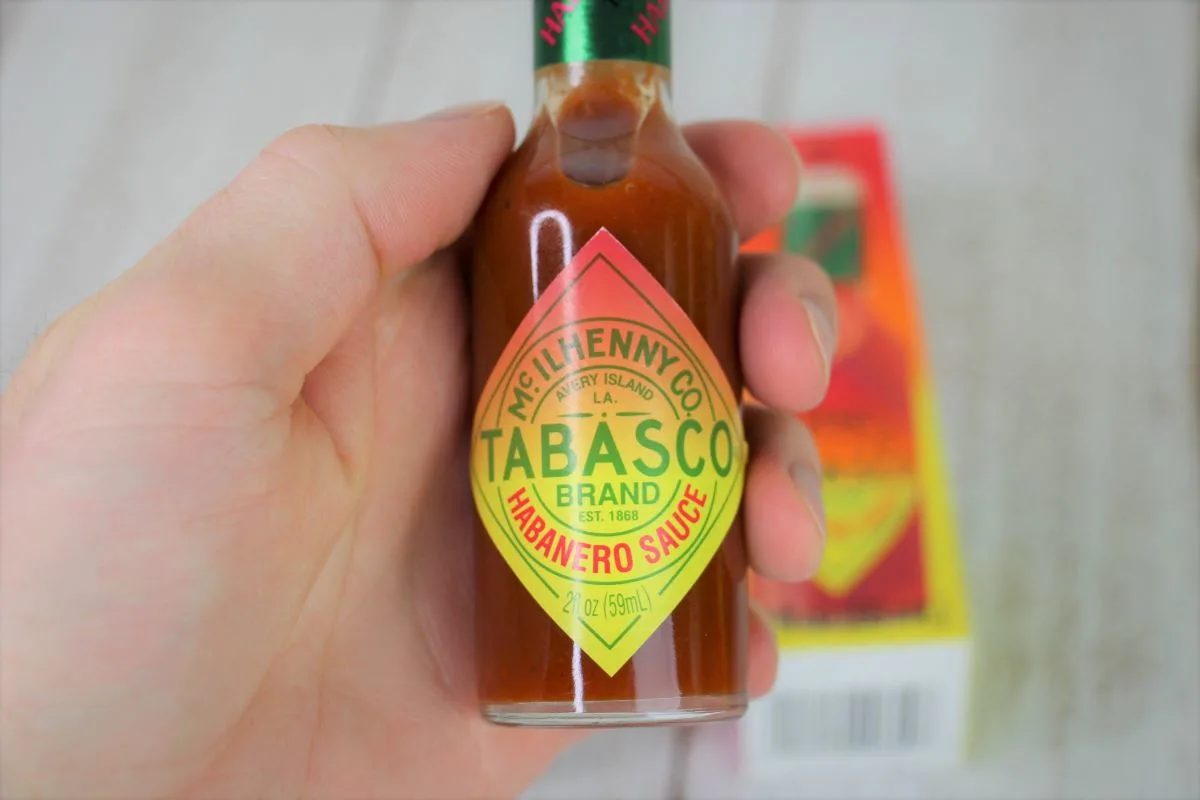 ---
A Little History Of Tabasco Brand
Founded in 1868 in Louisiana, the Mcllhenny company is a family-owned business. To this day, the company still operates out of Avery Island, Louisiana. This is a proud fact that is still printed on every bottle of Tabasco hot sauce. While it is technically an island, though it does appear to be land-locked.
Edmund Mcllhenny was an avid gardener and was gifted seeds to the tabasco pepper in the 1860s. He soon planted and grew them on Avery Island. He loved the flavor and spice and quickly began growing more.
Field hands used a bright red stick, 'le petite bâton rouge', to determine when Tabasco peppers were fully ripe, a method still used to this day.
Mcllhenny's first bottle of Tabasco was shipped to local grocers in 1869. By the later 1870s, Tabasco was sold across the USA and in Europe.
In 1996, Tabasco Habanero hot sauce made its debut to the market. It was the third variation from the brand after the jalapeno and cayenne garlic sauces. However, it was definitely the first sauce to stray far from simple ingredients and flavors.
---
Tabasco Habanero Hot Sauce Flavor
Drawing inspiration from Caribbean flavors, Tabasco Habanero sauce is spicy, tropical and explosively tasty. The ingredients list includes mango, banana, and papaya. Delicious and adventurous flavors.
However, my favorite ingredient goes to 'Tabasco brand Pepper Sauce.' That's right, the original Tabasco sauce is an ingredient in Tabasco habanero. Kind of meta…
Original Tabasco Sauce is an ingredient in Tabasco Habanero Sauce.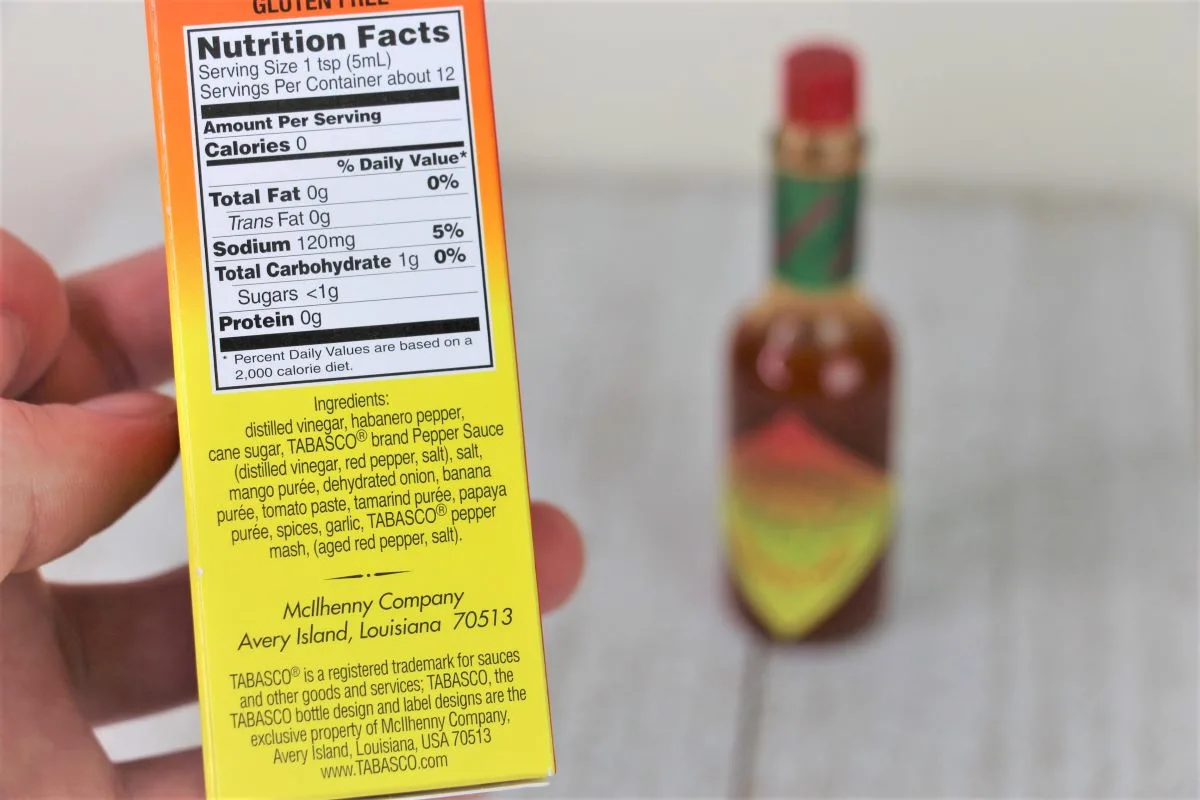 In addition to all of these flavors, of course, habanero peppers are included as the second ingredient behind distilled vinegar. All in all, there are 12+ ingredients, one of which is the enigmatic 'spices' which contains who-knows-what. Compare that to original Tabasco sauce, which only has 4 ingredients. Things have certainly complexified here.
What To Use Tabasco Habanero For
If you enjoy the flavor, you'll be happy putting this on almost anything. We've used it on eggs and omelets, rice bowls and stir fry, and on shrimp. Tabasco also claims that this makes a tasty cocktail known as the Rum Reviver. It only calls for two dashes of Tabasco Habanero, but two dashes goes a long way!
Put it on:
Eggs
Grilled chicken or shrimp
Spice up salsa
Make some spicy desserts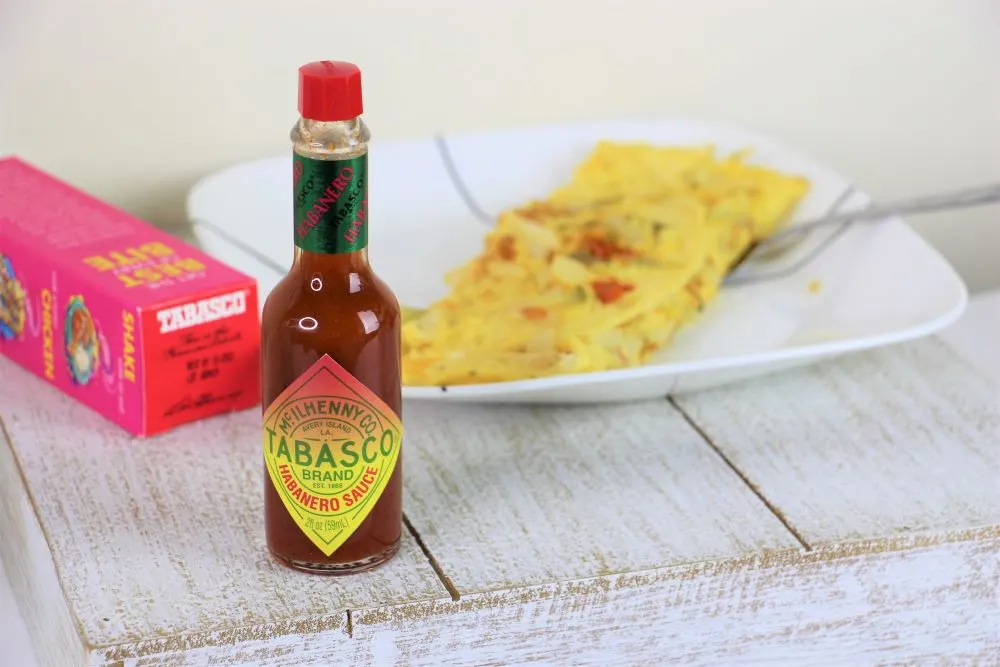 With a sweet, tropical and punchy flavor, Tabasco Habanero Sauce can help define the character of your meal (if you want it to). We love the unique flavor, and a tiny 2oz bottle goes farther than you might expect.
---
Tabasco Habanero Sauce Consistency
It should come as no surprise that Tabasco's Habanero sauce is very thin. It comes in the same type of bottle, with a glass-molded dasher spout. It's perfect for adding a few quick splashes without going overboard. Given that Tabasco is relatively high in sodium, it is probably for the best that the top restricts the flow.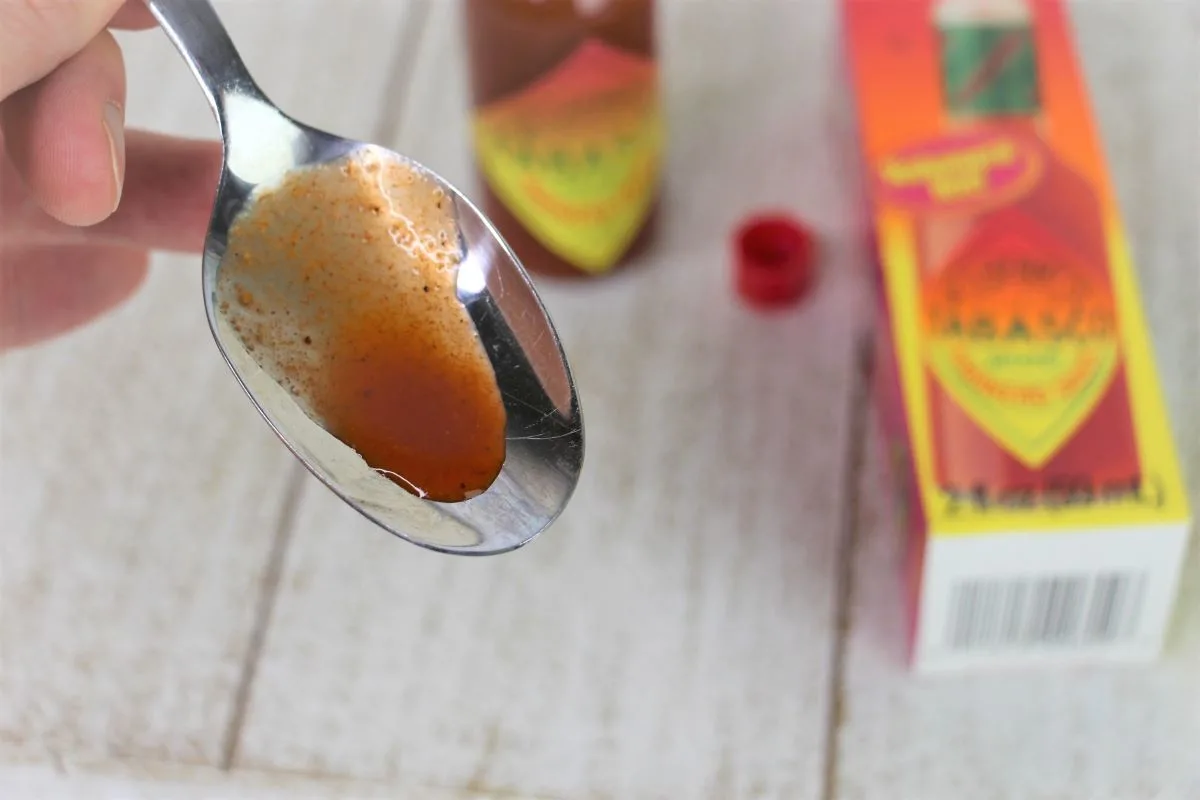 ---
Tabasco Habanero Scoville Rating
Tabasco is known for being spicy. Their habanero hot sauce is the spiciest variant in the brand's lineup! However, don't expect this to knock your socks off as these sauces did to us. While it does take Tabasco original to the next level, it isn't going to scare away any true PepperGeeks.
To put it simply, Tabasco Habanero sauce has a Scoville rating of 7,000+ SHUs. The '+' may seem indecisive, but each batch may vary slightly based on the harvest of Habanero peppers. We think it's safe to assume this sauce is right around the 7K SHU mark.
Want to go hotter? Tabasco makes a Scorpion sauce that is at least 3x hotter than the habanero version!
---
Where To Buy Tabasco Habanero
While Tabasco is widely available at most major grocery stores, the Habanero sauce is not always easy to find. In the Northeast USA, it is likely you can pick up a bottle at Walmart, Target, or any grocery store. However, if you want a larger bottle, or you can't find it on the shelves, it is sold on Amazon.
If you want to try more of the Tabasco lineup, try their 'Family Of Flavors' sampler pack. It includes the Habanero sauce, as well as 6 other flavors in full 5oz bottles.
Looking for something hotter? Try Tabasco's Scorpion sauce here. It's 20x hotter than Tabasco's original recipe!
---
Tabasco has long been a household name. They have infused their flavors into spicy chocolates and celebrated 150 years with a diamond reserve hot sauce. They are always adding interesting new sauces to their experimental store as well.
While only the original Tabasco can be considered timeless, the more modern Habanero sauce brings a tangy smile to my face every time I use it!