Jalapeño peppers just aren't hot enough for some pepper lovers. We tend to agree, especially when it comes to hot sauce. As a result, there has been an explosion of new habanero hot sauces in recent years.
Habanero peppers bring significantly more heat, and a totally unique flavor to boot. And since we love trying new hot sauces, we've tried a lot of them. In this article, we'll share what we think are the best habanero hot sauces money can buy.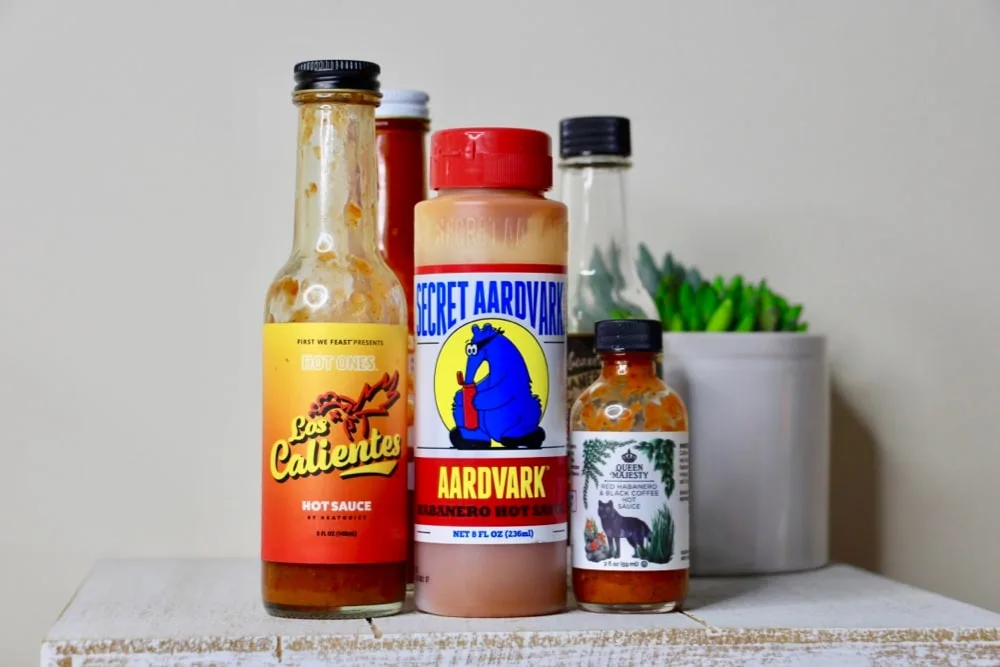 ---
We first discovered Kitchen Garden Farm's habanero sriracha at a local farmer's market. They were just getting started with their small-batch sauces.
Now, they are featured in huge grocery stores across the Northeastern US. This sauce comes from the farmers who host the annual Chilifest in Sunderland, MA.
They grow a wide variety of hot peppers each year and have crafted a truly great Habanero sauce.
This one takes the cake for the ultimate pizza drizzler. It is surprising just how simple the ingredients list is: Peppers, vinegar, sugar, garlic and salt. How these ingredients are prepared, we don't know, but there is undoubtedly some magic taking place. The buttery smooth consistency is sometimes just what the doctor ordered.
Get it from KGF directly or avoid shipping costs and get it on Amazon.
Kitchen Garden Farm also makes a ghost pepper sriracha sauce, in case Habaneros are too tame for you.
---
2. Pepper Geek's Homemade Habanero Hot Sauce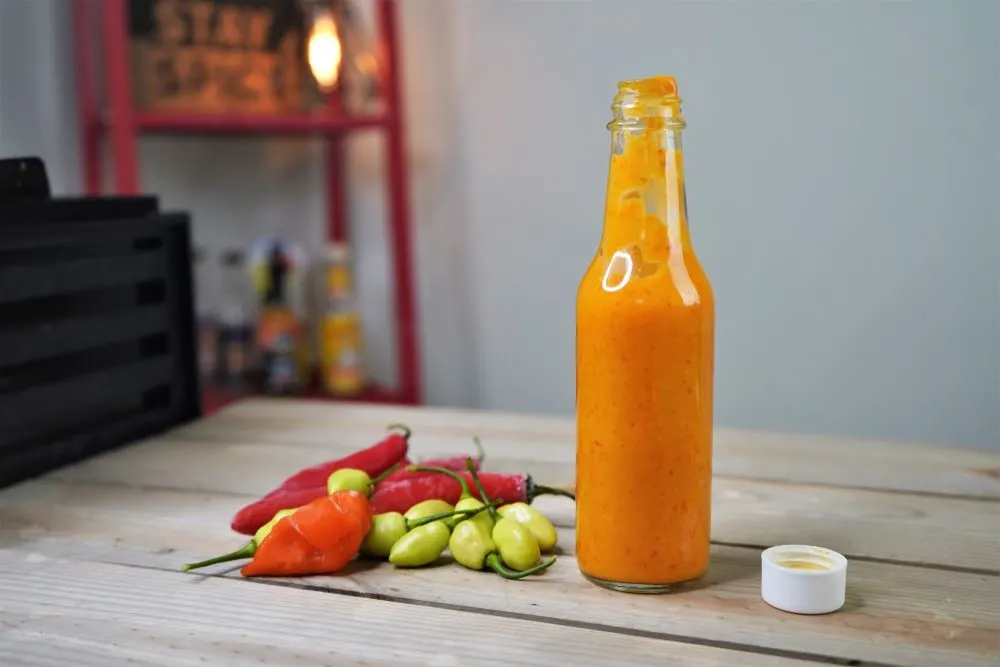 Make. Your. Own. Hot. Sauce. Our simple habanero hot sauce recipe has just 6 ingredients. All you need is a pan, a blender (or food processor), and about 30 minutes of your time.
This homemade sauce is so simple, paying homage to the delicious habanero pepper. If you have a big harvest of tasty habaneros, I sincerely hope you will try our homemade recipe.
Make our simple habanero hot sauce recipe here!
With just Habaneros, vinegar, olive oil, sugar, garlic and salt, this recipe keeps the focus on the peppers. We love the aroma and flavor of habaneros, and this recipe just helps bring that flavor to life. It is silky smooth thanks to the olive oil, sweet, flavorful and addicting.
We also recommend using our recipe as a starting place and experimenting with additional ingredients. Let us know what you thought of our hot sauce recipe, and if you have any recommendations for homemade sauces in the comments below!
---
There is nothing more endearing than a hot sauce company logo that depicts a cute, fuzzy animal eating its own hot sauce. Secret Aardvark has a variety of interesting sauce options. These range from black bean sauce to one of our favorite Habanero hot sauces. The sauce is uniquely packaged in a stiff, plastic squeeze bottle that is great for re-using.
Read our full review of Secret Aardvark Habanero Hot Sauce here!
The flavor of Secret Aardvark is almost ketchup like, but somehow more sophisticated and, of course, much spicier. This makes sense, given that the first ingredient is tomatoes.
This is another one of those sauces that seems to go well on a wide variety of foods. Its floral, garden-fresh flavor is somehow nostalgic to me and will always hold a spot on our hot sauce shelf.
---
Talk about unique. Did you ever think your hot sauce would go well with the bold flavor of black coffee? Well, the Italian culinary geniuses at Queen Majesty Hot Sauce did.
And they were right. This sauce brings the heat and a bold, unique flavor that is surprisingly useful across different cuisines.
Deemed a 'glaze', it has a slightly bitter undertone and a bright, floral flavor at the forefront. The red color is darkened slightly by the black flecks of finely ground coffee beans.
The reduced balsamic vinegar gives it a sweet, thick texture that is mouthwateringly delicious. This sauce is amazing to cook with, especially on grilled chicken or beef.
If you're looking for a few new sauces to try, we highly recommend trying Queen Majesty's trinity 3-pack. All three of them are equally unique and distinguished. Amazing sauces!
---
Yellowbird hot sauces are made in Texas and are extremely popular within the state. They have many varieties of sauces, but the habanero shines bright.
It has a sweet, tangy flavor that has carrots and onions at the forefront. It comes in a user-friendly squeeze bottle that will make you want to use it for everything. We went through our first bottle in about a week.
George Milton, co-founder of Yellowbird Foods, shares our belief that hot sauces are the very best food group. They can be healthy, beautiful and add incredible flavor to any food.
I also can't help but love the Yellowbird mascot on the bottles. Adorable and eye-catching in the grocery store aisles.
---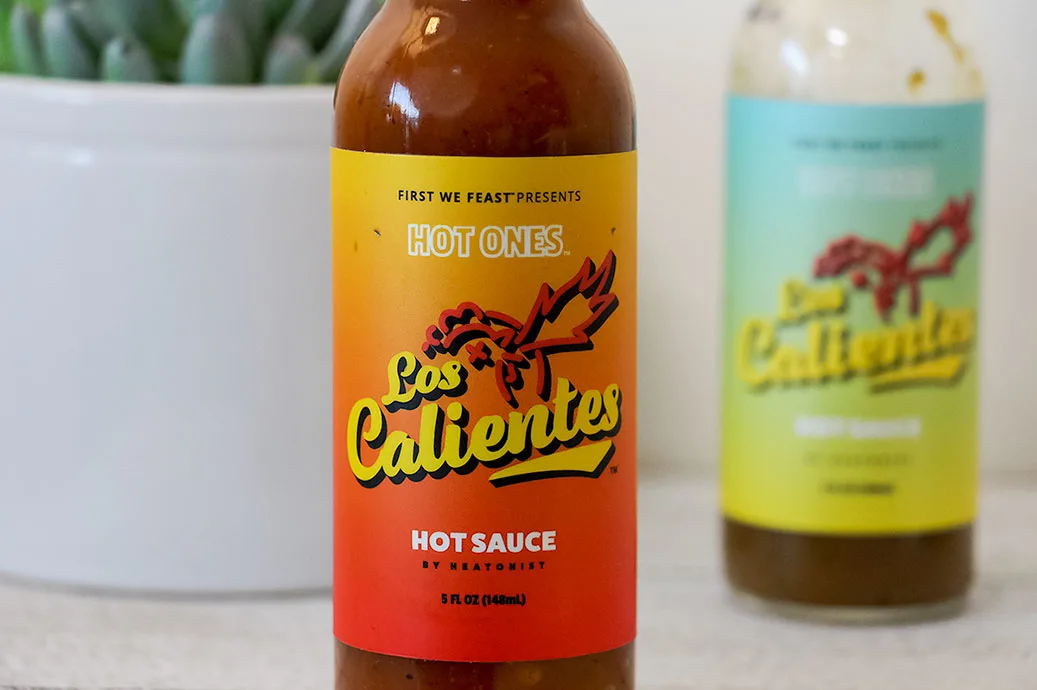 Truly one of the best hot sauces we have ever tasted, Los Calientes Rojo is a marvel. This sauce was initially meant to be a short-term variant of the original Los Calientes, but was met with high demand and eventually came back.
The flavor of Los Calientes is so complex and yet so familiar and delicious. Sweet, smokey, spicy and tropical all swirled up into one scrumptious sauce. Perfect for tacos, one of our favorites on eggs, and even great on a burger, this is a versatile sauce.
Our biggest complaint is that you can't buy a larger bottle than 5oz. We go through the original Los Calientes fast. The Rojo edition is even better, thanks to the red jalapenos and the additional habanero peppers.
If you can get a bottle, do it immediately. It is worth the price for a spot in your refrigerator.
Read our full review of Los Calientes Rojo Edition (and the other Hot Ones sauces) here.
---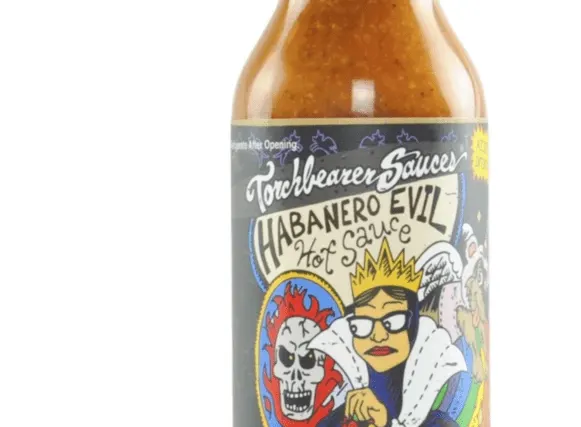 If you love garlic, you're going to love Habanero Evil hot sauce by Torchbearer. Garlic is the second ingredient in this sauce, and you can clearly see it suspended in the raw sauce.
But more importantly, Habanero peppers are the first ingredient. That means this sauce packs a decent punch.
The simple array of flavors make this a classic hot sauce that gets the proportions right. Great for use in cooking, on pizza or anything that calls for a garlicky kick of spice.
You can also try using it as a marinade on meat before cooking. To make things better, we love the artistic labels that Torchbearer is known for. Super quirky and geeky, just our style!
Torchbearer also makes a Reaper Evil sauce, which uses Carolina Reaper peppers as the first ingredient…beware!
---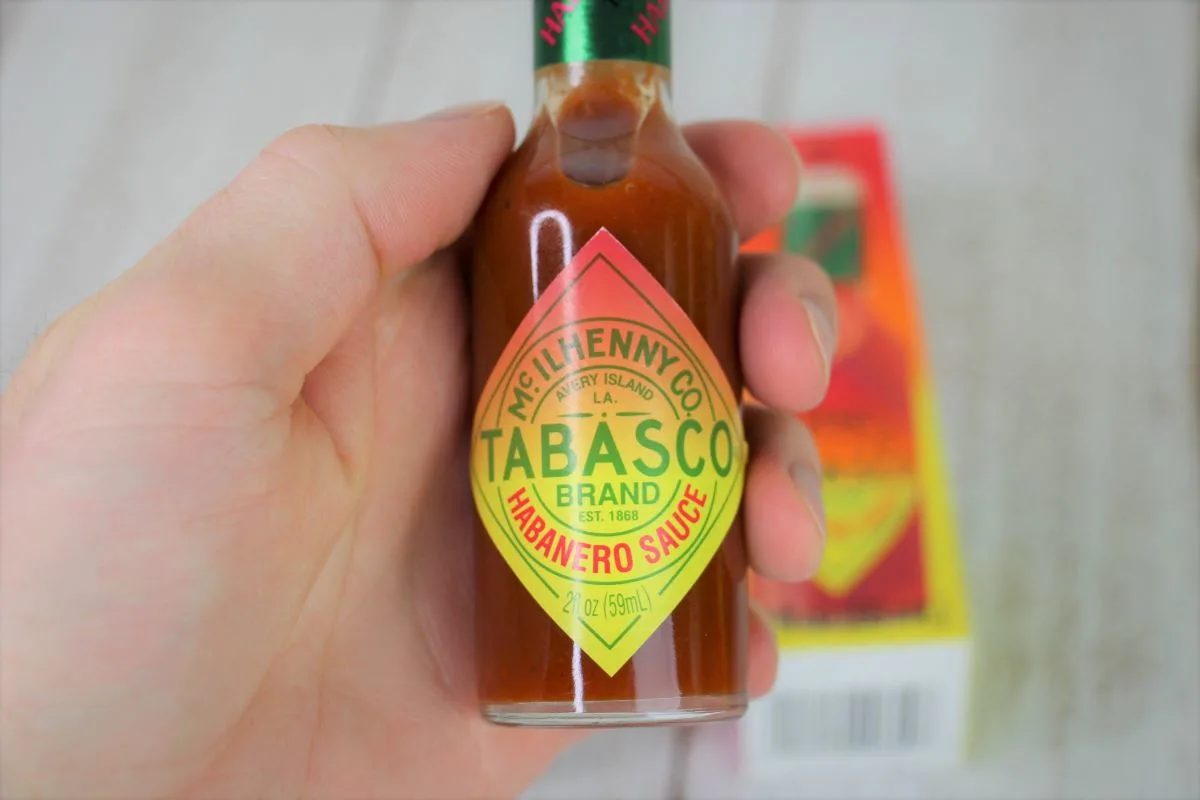 Easily one of our most heavily used sauces, Tabasco Habanero Sauce is amazingly dense with flavor. It is also easy to find at most major grocery stores.
It comes packed with Caribbean-inspired flavors, from mango to banana to papaya and of course, habaneros. The heat is also cranked up from original Tabasco to about 7,000 SHUs on the Scoville scale.
Get some on Amazon, or check your local retailers. Or, go hotter and get Tabasco's tasty scorpion sauce.
Fun fact: Tabasco original hot sauce is listed as an ingredient in Tabasco's Habanero sauce.
---
Thanks to the many recommendations from our fellow Pepper Geeks, we finally tried Marie Sharp's Belizean style pepper sauce. After just a few tastes, we knew we had to add it to this list.
The simple ingredient list with an emphasis on carrots and lime juice was intriguing, and the flavor does not disappoint. Marie Sharp's uses whole fruits and vegetables, nothing powdered or artificial. This spicy sauce has zero sugars, making it a great savory option for soup, pizza, tacos, and just about anything else.
This famous and beloved sauce has a mouthwatering aroma and an extremely punchy flavor. This is likely thanks to the lime juice and vinegar paired with fresh onion, garlic, and of course, habanero peppers.
Pair this sauce with any stir fry, especially on noodles – it is the perfect way to add an extra kick to Thai food. It is also an affordable price compared to other fresh ingredient hot sauces!
Fun fact: Marie Sharp has been cultivating and making habanero pepper sauce for over 40 years in Belize.
---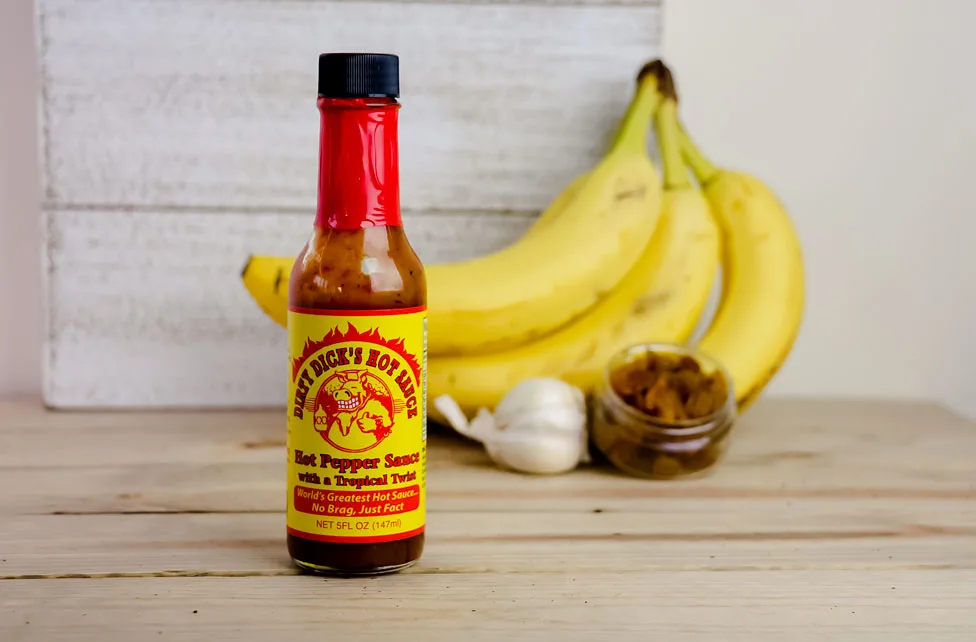 One of Calvin's all-time favorites, Dirty Dick's is incredibly unique and flavorful. Made with tropical ingredients like mango, pineapple, and banana, this sauce is something special!
If you have a sweet tooth, you'll appreciate this sweet & spicy recipe. Try it on tacos, pulled pork, or as a spicy substitute for ketchup.
---
Looking for more? See our list of the best hot sauces ever here.
Well, for now these are the best habanero hot sauces that we have tried. I hope you found some new flavors to try out. If you have any new recommendations for us to try, leave a comment below!