Everyone seems to be making their own hot sauce these days. UFC's Dustin Poirier has a surprisingly delicious buffalo-style sauce on the market. The Offspring's Dexter Holland has the tasty Gringo Bandito collection…
And now, Ed Sheeran has released his own hot sauces called Tingly Ted's.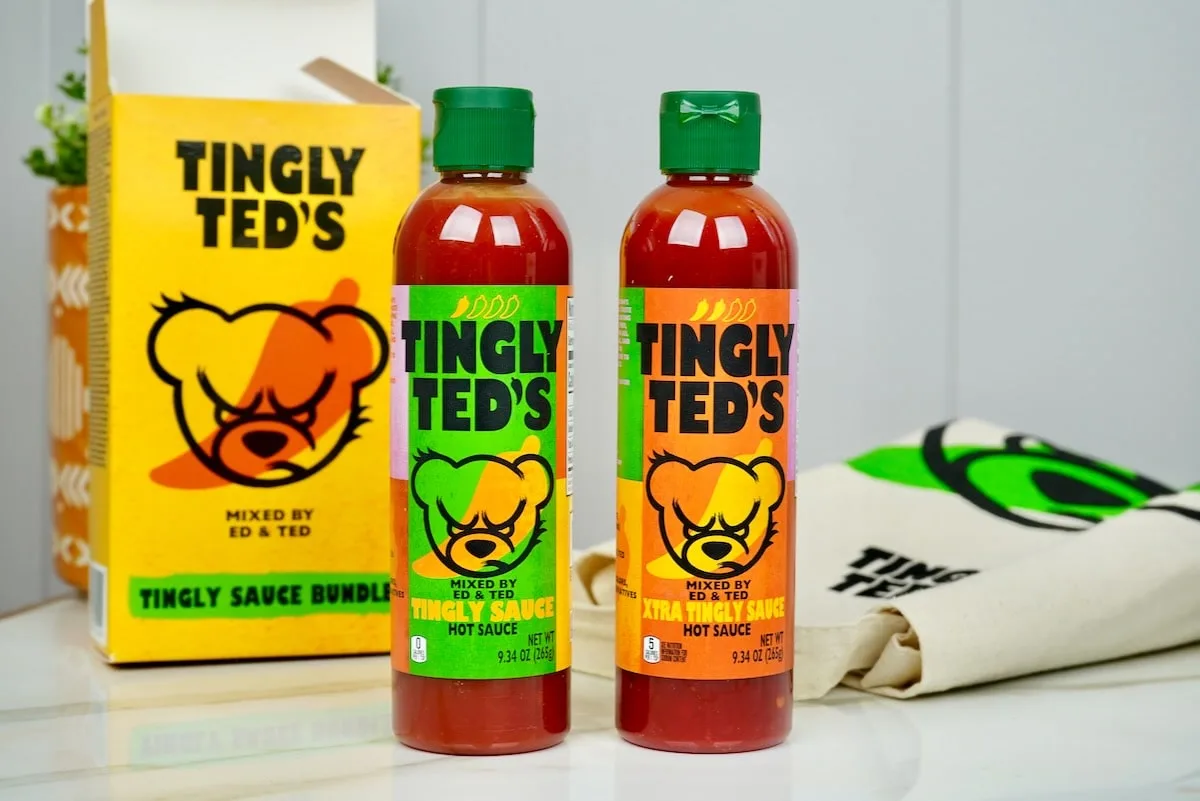 ---
---
Tingly Ted's Hot Sauce Review and Flavor
We were recently talking about how ketchup doesn't really have any competition. It has dominated the hot dog condiment market for ages.
It's no secret the Tingly Ted's is squarely aimed at that market, with Ed Sheeran having a dream to make the "ketchup of hot sauces." So, the main ingredients of Tingly Ted's target that thick, smooth texture of ketchup, with an added kick.
Flavor notes
Lemon-infused ketchup
Touch of ginger (I assume Ed Sheeran wanted that ingredient added)
Goopy texture, like ketchup
How to use it…
Burgers and hot dogs
French fries
Eggs (if you like ketchup on eggs)
As a slightly spicy ketchup alternative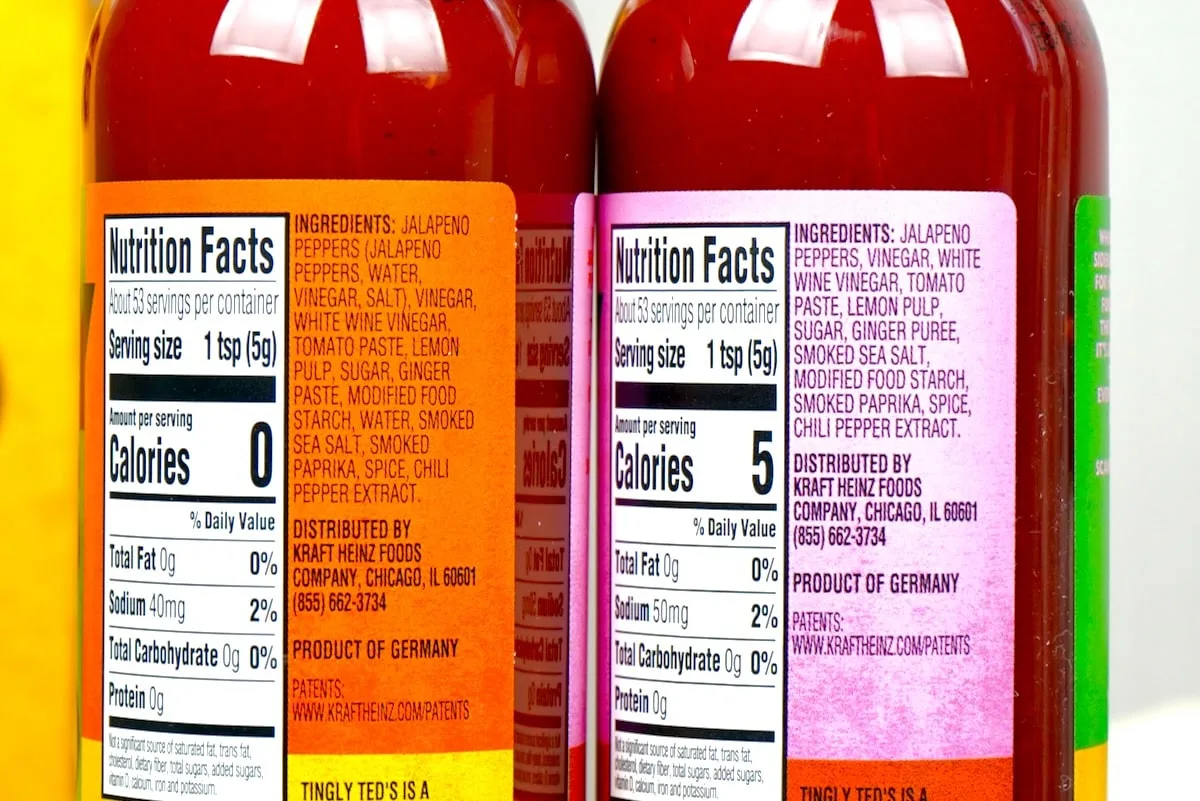 Both sauces have similar ingredients. Jalapeños start off the list on both Tingly Ted's sauces, followed by vinegar, tomato paste, lemon pulp, and sugar. The lemon does come through in the flavor, adding a tingly sensation to the sauce.
Then, ginger makes an appearance (do you think this has anything to do with Ed's hair?). I actually love ginger, so this is a welcome ingredient in my book.
Smoked sea salt and smoked paprika both add a slight depth of flavor. And, though these sauces are not very spicy at all, they both contain chili pepper extract. Kinda weird.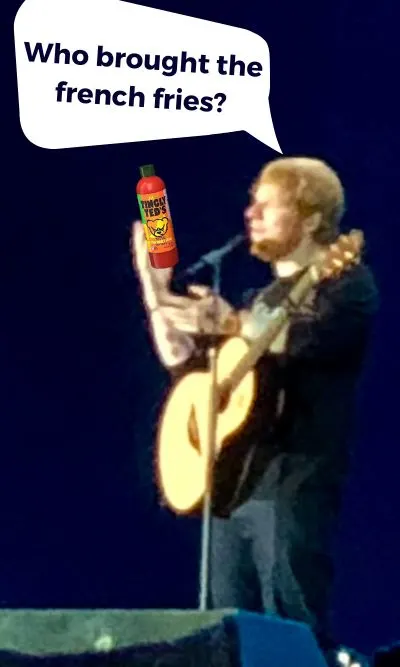 Note: You may have noticed that both sauces are distributed by Kraft Heinz Foods. I have to say, if you're going to collaborate with a company on a ketchup sauce, Heinz is probably a good choice.
---
How Hot is Tingly Ted's Hot Sauce?
If you want to make a ketchup-like sauce, you're appealing to a huge audience. As a result, the base "Tingly Sauce" is very mild. The Xtra Tingly Sauce does kick things up a bit, but not much.
If I had to guess, I'd peg the Tingly Sauce around 1,000 SHUs, and the Xtra Tingly Sauce at 2,000 SHUs on the Scoville scale. These are only guesses, as no official heat rating has been announced.
If you've had Sriracha or Frank's Red Hot, then you'll be familiar with this heat level. It is just enough to know something strange is happening in your mouth, without ever reaching "painful."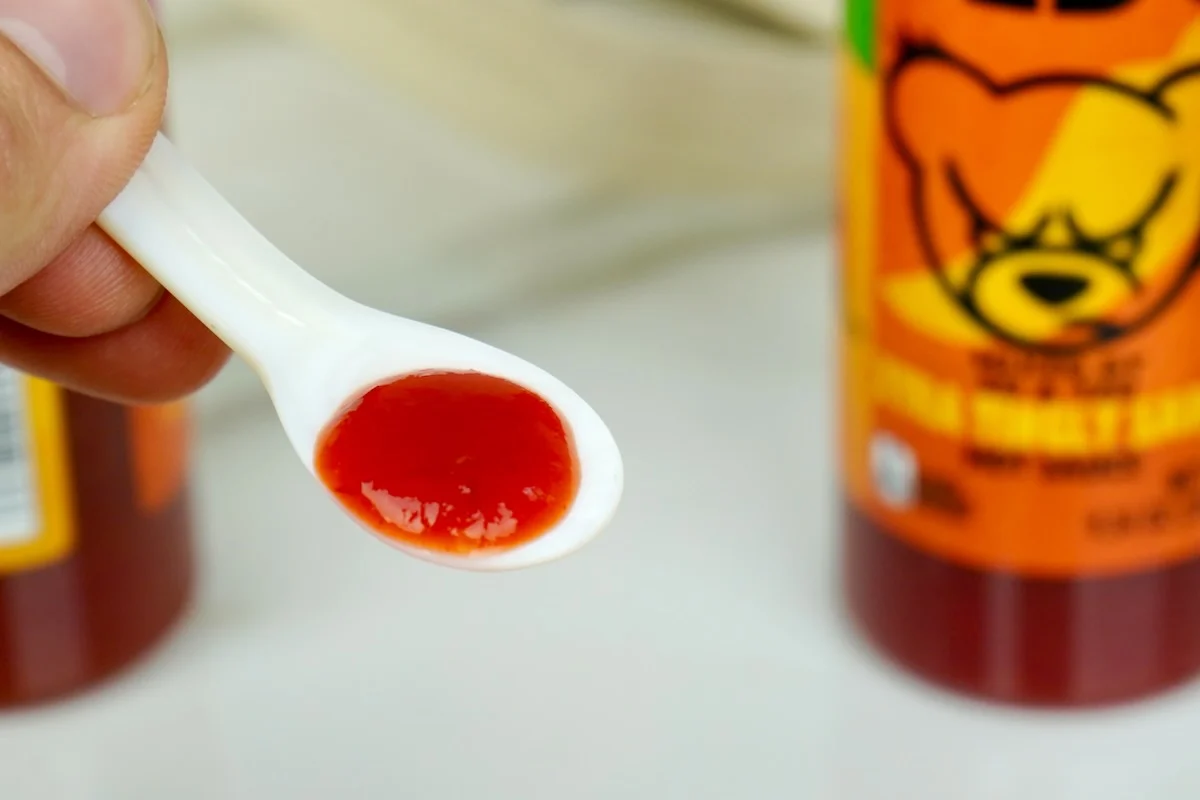 As the name would suggest, it has more of a tingle than any sort of burn. This isn't necessarily a bad thing. Not every hot sauce has to knock your socks off. However, the low heat means that it will be very easy to go through a bottle quickly.
I am looking forward to "The Ghost Of Ted" sauce (unconfirmed) with ghost peppers, or at least something hotter than jalapeño. For now, I'll enjoy dousing my chicken fingers and french fries in Xtra Tingly Sauce.
---
Overall Thoughts on Tingly Ted's
It's hard to make a statement in the saturated hot sauce market. However, this angle of a spicy hot sauce is special, and suites Ed Sheeran's brand well. I like the sauce, though it isn't an instant favorite. See our favorites here.
Some hot sauces are delicious straight off the spoon. This one, not so much. But who cares, as long as it compliments food, right?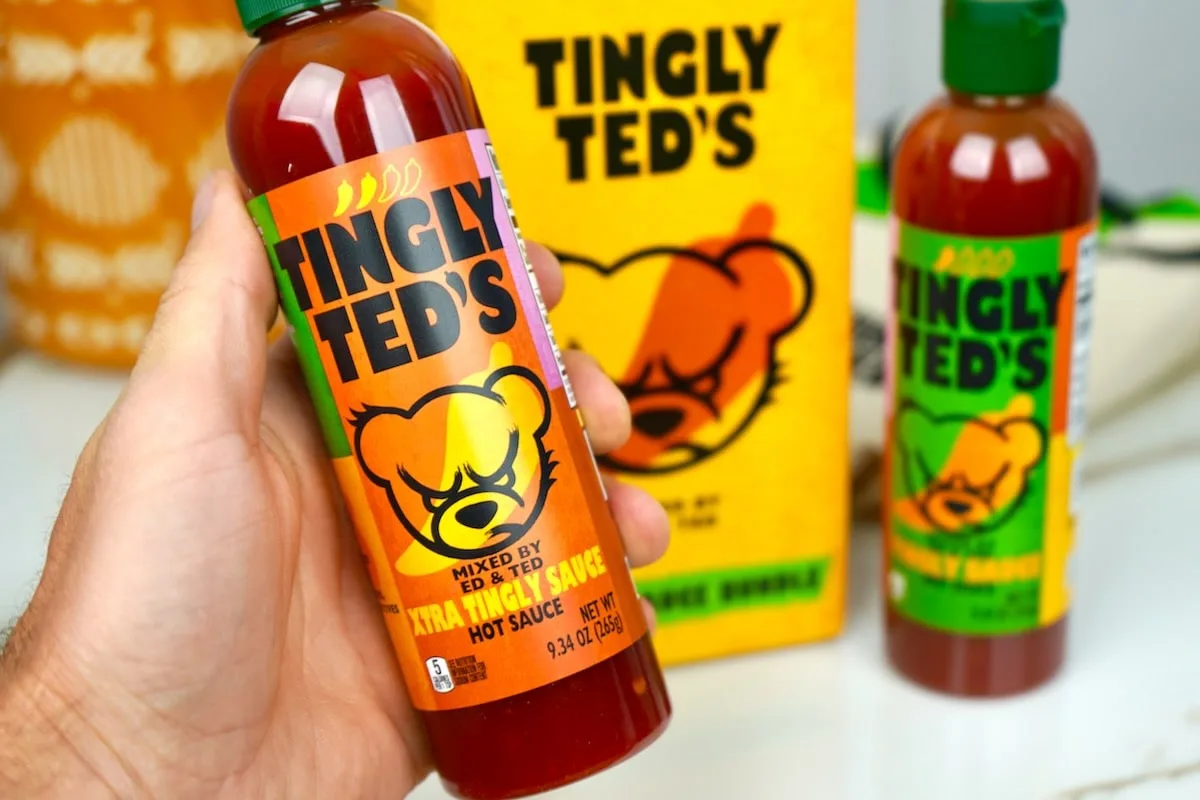 I would love to see an even hotter variant come from Tingly Ted's. Maybe a habanero-infused sauce with a similar ingredient list would shake things up and be more exciting to the true hot sauce junkies.
Given that this is basically just a ketchup-with-a-kick, I think the price is a bit higher than it's worth. However, if your spice tolerance is low but you like a slight tingle, you'd probably love some Tingly Ted's at your next backyard BBQ!
---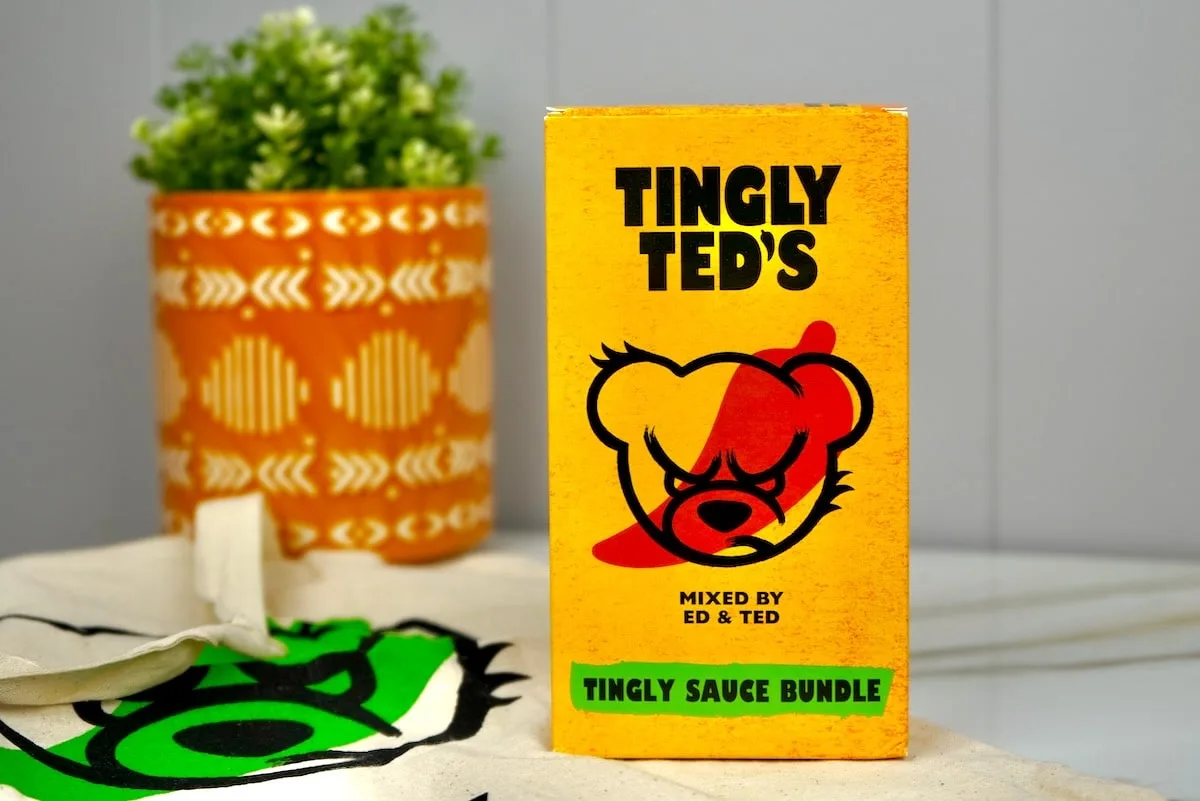 ---