When nature is allowed to take over your garden space, it becomes a survival of the fittest contest for every plant. After just a few weeks of negligence in the summer, a garden bed can become overrun with fast-growing weeds.
These aggressive plants work by growing and spreading quickly. In doing so, they can suppress your vegetable plants in the process. There are many methods for weed control in the garden, but we prefer to use non-chemical techniques.
In this article, we will share a few options for how to keep weeds out of the garden. Some require a little more elbow grease than others, so start with the method that works best for your situation.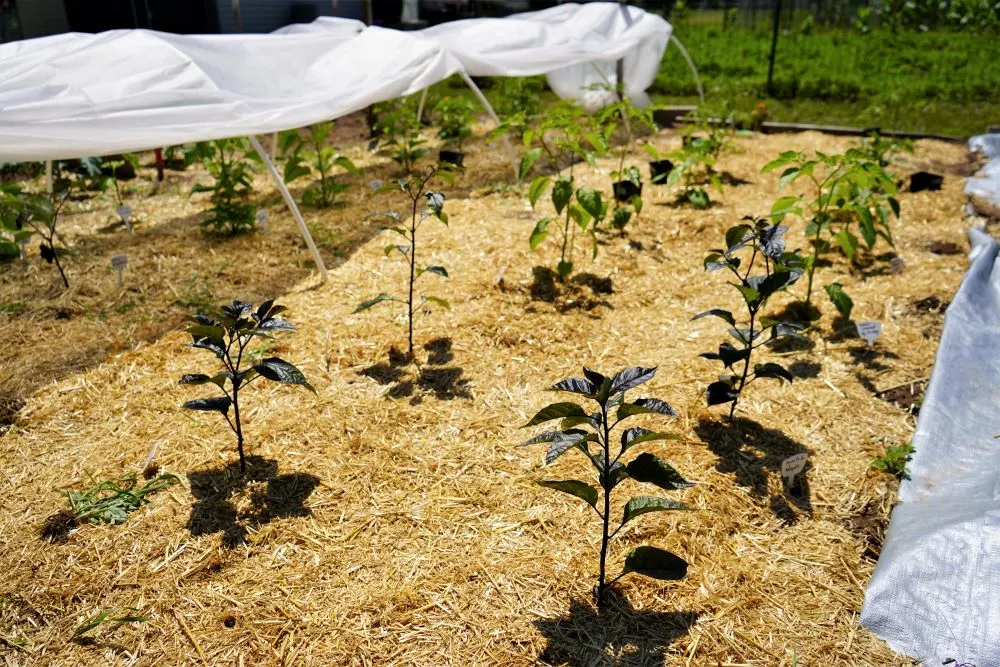 ---
1. Use Mulch
When starting from scratch in a new garden bed, stay ahead of the weeds by mulching heavily around your crops. There are many different types of mulch that can be used to suppress weeds.
Types of Garden Mulch:
There are many additional benefits to mulching in the garden aside from weed suppression. One perk is an increased water retention in the soil beneath the mulching. The water near the surface of the soil will not evaporate as quickly and can be stored for use by your plants for longer.
Another benefit of mulching is temperature control. If you are expecting colder weather, a thick layer of mulch will help keep the root system at a consistent temperature. This is especially important for crops that are not cold-hardy (like peppers!).
---
We love this gardening tool for weed control. The simple tool has a long, wooden handle with a loosely-fitted, thin blade for cutting underneath weeds. The blade destroys weeds by slicing their root systems.
The key with this tool is to use it on young weeds, before they can grow to be large with thick roots. If you are trying to tackle massive, overgrow weeds, the weeding hoe (and your back) may not be up to the task. You just might end up with more blisters on your hands than it is worth.
In short, keep on top of weeding the garden with this slicing tool and your job will be a lot easier throughout the season!
---
3. Cover Soil With A Tarp
Without sunlight for photosynthesis, most weeds will die off quickly. You'll know about this if you've ever left a kiddy pool on the lawn for a few days – the grass below turns yellow and begins to die in just a few days!
Note: This process is different from 'solarizing' a garden bed which uses clear plastic to allow sunlight to over-heat your soil to kill off weeds and bacteria.
How to kill weeds with a tarp:
It is best to do this when the garden is not in use, but can also be done during the summer if necessary. The process takes weeks to months, depending on how hardy the weeds are.
---
4. Plant More Crops
One of my favorite methods for suppressing weeds is to plant more crops in your garden beds. Improper plant spacing can cause wasted soil space, inviting weeds to take hold.
By spacing your veggies closer (but not too close), and interplanting smaller plants in open gaps, you'll take up as much garden space as possible. Your plants will then shade the soil below, preventing the weeds from dominating.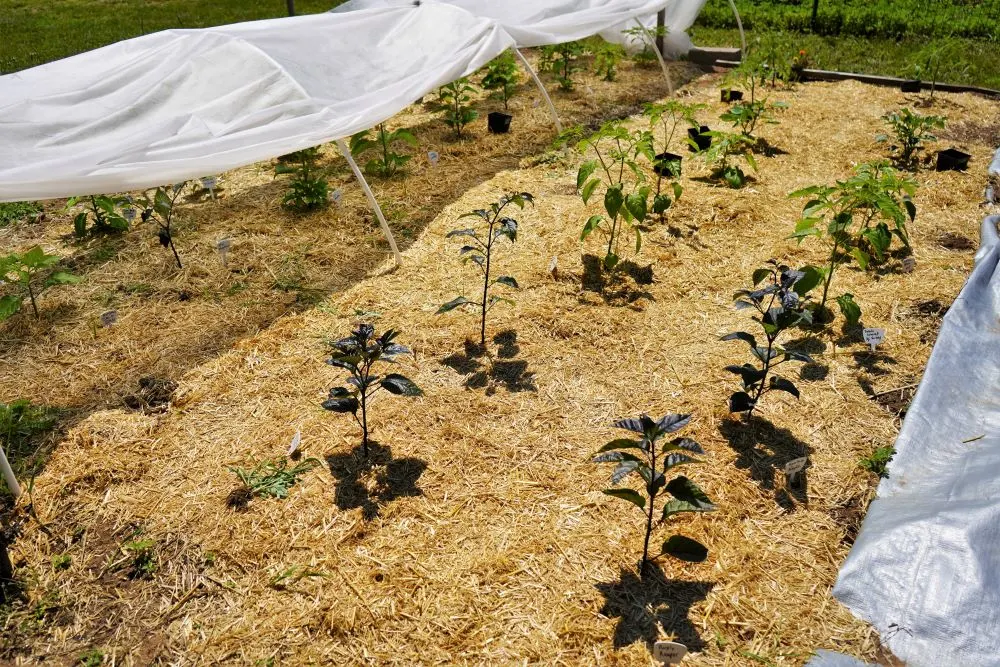 Plus, using your soil is great for keeping the soil microbiome healthy. The best soils are those that have plants growing in them at all times. It helps prevent erosion and protects valuable worms and microorganisms.
---
5. Hand Pull Weeds Regularly
If you want to go old school, you can of course hand-weed the garden. If you don't mind getting your hands dirty and enjoy spending time in the garden, this process can be therapeutic and rewarding.
Again, the key here will be to stay on top of the weed control. As soon as they are allowed to establish a strong room system, hand-weeding becomes a much more grueling chore.
Tip: Use a kneeling pad to save your knees during weeding.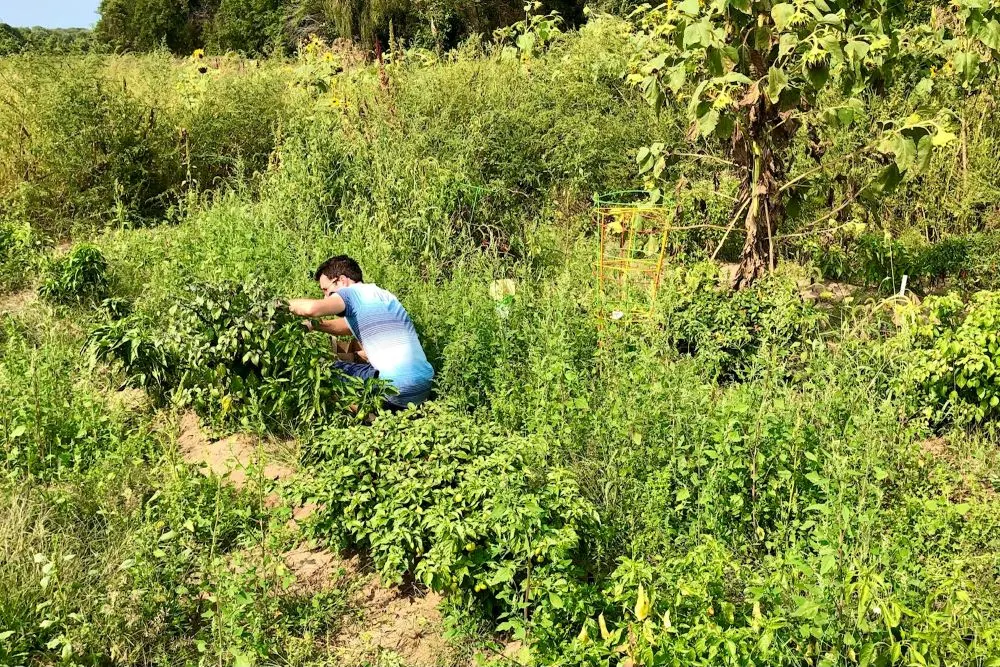 ---
Common Garden Weeds
---
Read Next:
I hope this article helps you learn how to keep weeds out of the garden. Weeding is a chore that can be largely avoided with good preparation. Let us know any other methods you have had success with – we like learning new ways to garden!