Another sauce from First We Feast and Hot Ones, Los Calientes hot sauce is a unique, thin sauce with lots of flavor. It is extremely usable, and has a moderate kick of spiciness. Perfect for an everyday sauce.
A smokey, tropical blend of flavors makes this one of our go-to hot sauces. The only problem is that we go through it too fast.
Here, we share our full Los Calientes hot sauce review, with an overall score and PepperGeek rating.
Looking for the Los Calientes Rojo Edition? Read Our Review Here!
Flavor
Sweet and tangy with noticeable citrus flavors
An overall tropical vibe, with a good amount of smoke and average heat
Is Los Calientes Hot Sauce Any Good?
Oh yeah. This sauce is one of our absolute favorites for almost any application. The attention to detail in the ingredient list is excellent, with applewood smoked serrano, and a touch of cumin and lemon juice to round things out. This sauce is perfect for dousing your pizza, or for spicing up a morning omelet.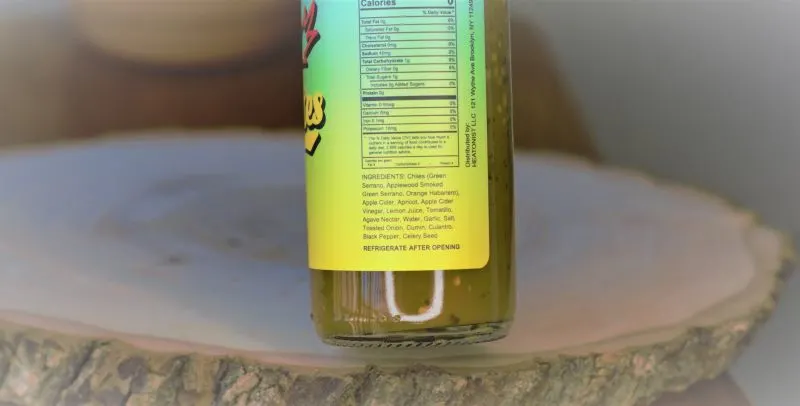 Tip: This sauce works great as a green sauce for tacos, though it may be a bit too spicy for some. Try it by itself on a spoon first before drowning your tacos!
Los Calientes Scoville Rating (How Spicy?)
Los Calientes hot sauce comes in around a claimed 36,000 Scoville units, making the heat level perfect for everyday use. It adds a noticeable spice to your food, but won't be overwhelming, even in large amounts. We find that we can add tablespoons of this stuff to most of our meals without reaching for a glass of milk. Los Calientes has a great balance of heat and flavor.
How Much Does Los Calientes Cost?
You can get Los Calientes hot sauce for $12 plus shipping on Heatonist. You can also order a 3-pack on Amazon with free shipping for ~$40. It is sold on Amazon by Heatonist, so you can trust that it's the real deal.
Los Calientes Consistency
Los Calientes hot sauce has a pretty thin consistency, though it does have lots of seeds and some visible herbs suspended in the sauce. This texture makes it a bit too easy to overuse the sauce, but the spice level isn't high enough for this to be an issue.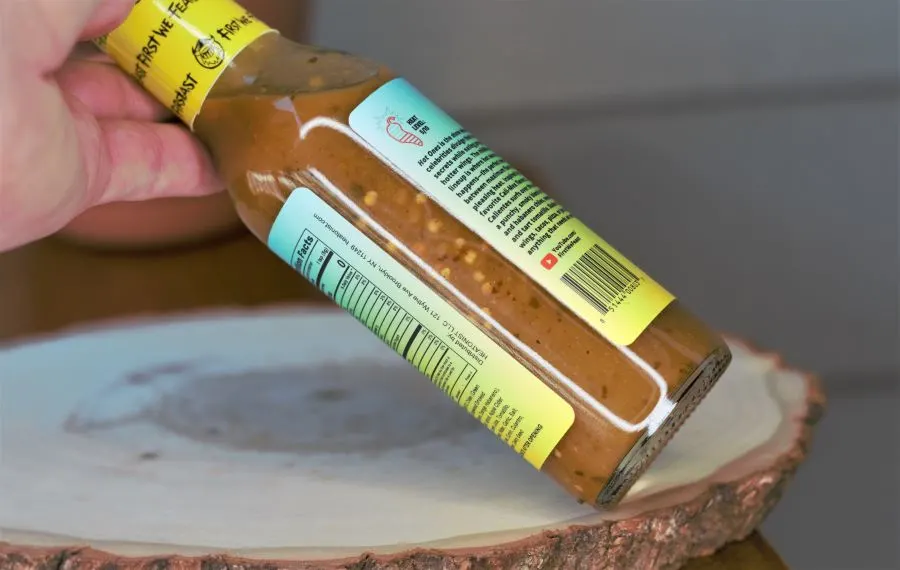 The sauce works for dipping or pouring, and we have even worked it into sandwiches as a spread. The spout is pretty large, so you'll have to be careful not to over-pour!
Is Los Calientes Worth It?
Absolutely worth trying. We wish that it came in a larger bottle size for a little bit cheaper, but it is a great addition to the refrigerator. It can go quickly, but it's worth a try if you're looking to add some new, smoky flavor to your hot sauce collection.
---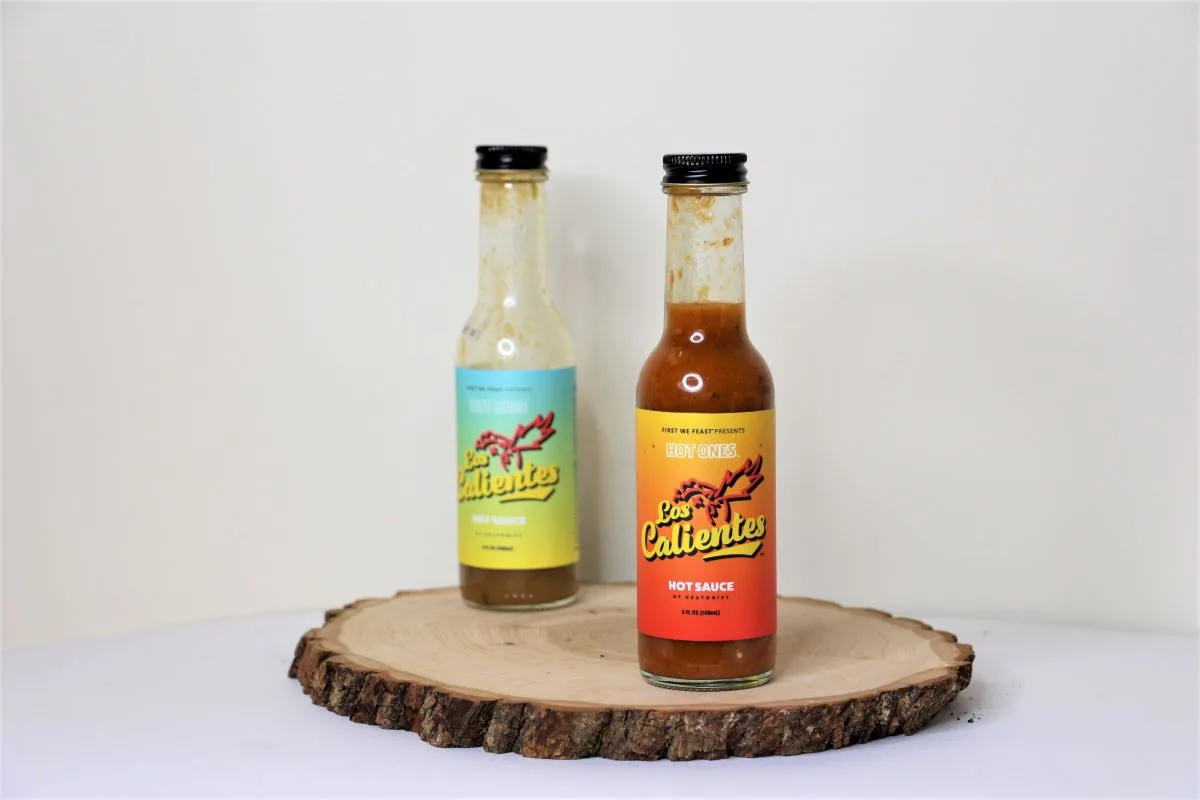 Read all about the Hot Ones hot sauce lineup here on PepperGeek!
Thanks for reading our Los Calientes hot sauce review. Enjoy!
Get a 3-pack on Amazon: