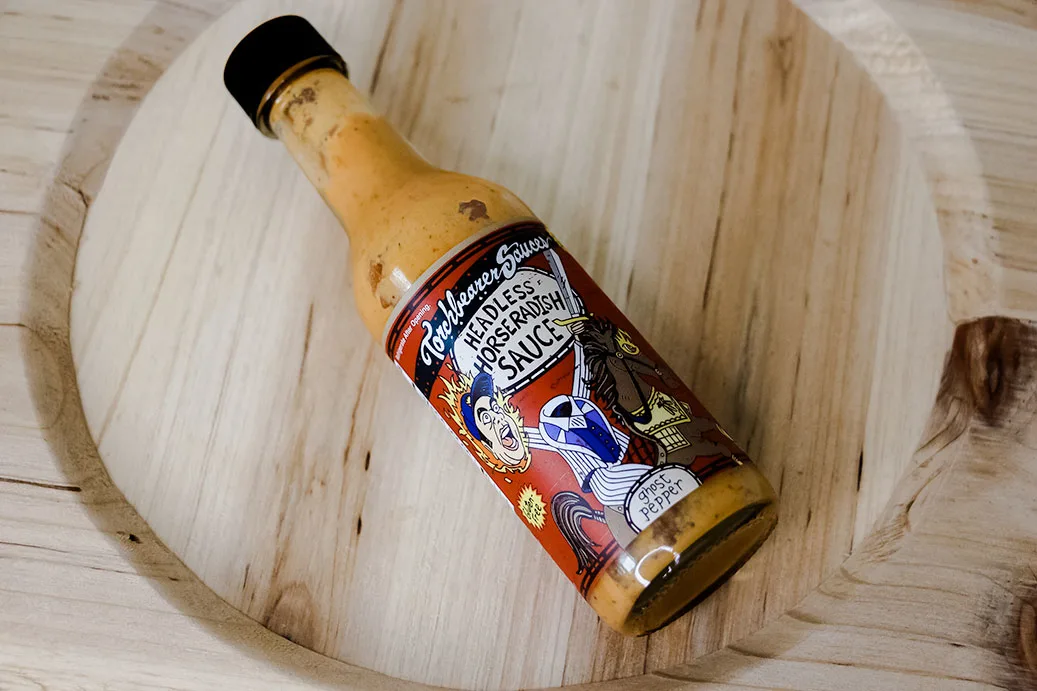 About Headless Horseradish Hot Sauce
Horseradish lovers rejoice! Your dream hot sauce has been perfectly crafted. We never met a Torchbearer sauce we didn't like, and Headless Horseradish is no exception. Created by three guys in their 20s, Torchbearer is known for creating flavorful sauces that are "accidentally healthy and intentionally delicious."
Here, we review Headless Horseradish in full, with our overall score and rating.
---
Headless Horseradish Hot Sauce Review
If you're a fan of horseradish, we're confident you'll like this sauce. The flavor is unique and versatile. It definitely has a little kick, but it certainly won't overpower your meal or ruin your day. In fact, this sauce makes an excellent addition to many dishes.
Flavor
Horseradish, garlic, and mustard all come through strong. If you're a fan of all these flavors, you'll love the way they dance together!
Not overpowering, no strong vinegar notes.
How to use it…
Corned beef and cabbage
Spread it on a roast beef sandwich
Mix with cream cheese and spread onto crackers
Make spicy deviled eggs
Dab it onto potato salad
With no added sugars or funky ingredients, this sauce is great for those looking to add flavor to their dishes while watching their diet. Honestly, it doesn't need any sugar – it's quite perfect on its own! As Torchbearer would say, accidentally healthy… intentionally delicious.
Tip: Try it on corned beef and cabbage, (then invite us over for dinner).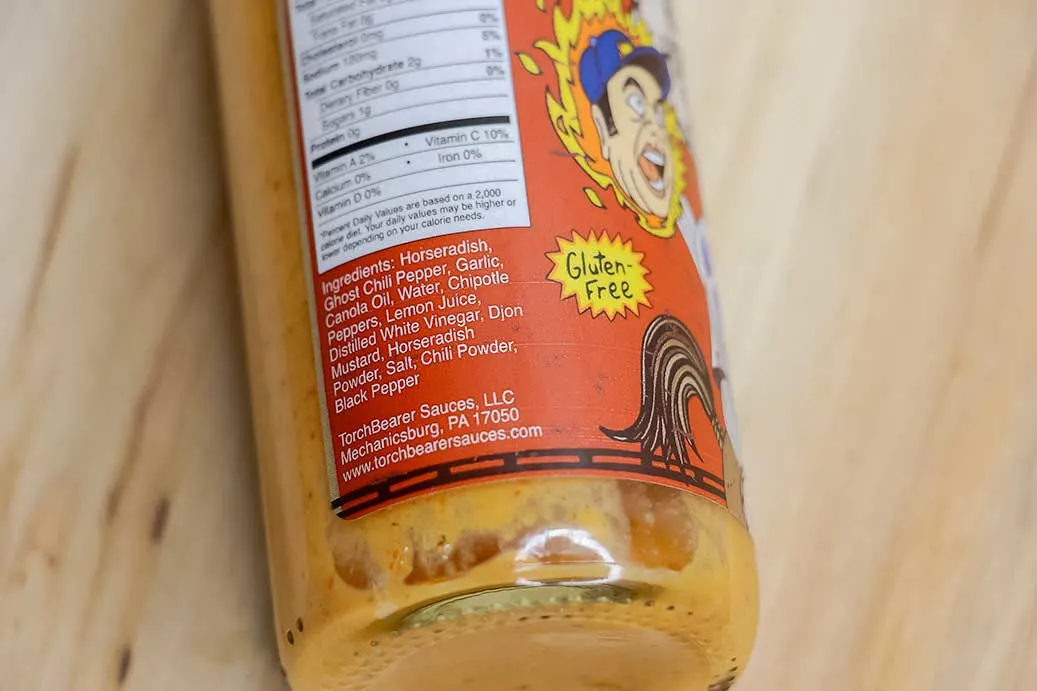 ---
Headless Horseradish Scoville & Spiciness
To keep it simple, Headless Horseradish comes in at 52,000 SHUs on the Scoville Scale. It held the number 5 sauce on Season 10 of Hot Ones, and that was a fitting spot for it.
This isn't the kind of sauce that will have you racing for a gallon of milk. In fact, the burn lasts the perfect amount of time, so you'll be happily reaching for this sauce over and over.
---
Headless Horseradish Hot Sauce Price
If you're looking to purchase the Headless Horseradish sauce, you can now get it on Amazon. Or, head over to Torchbearer Sauces to browse their other flavors.
Do yourself a favor and get a variety pack here. We haven't tried a hot sauce from Torchbearer that we didn't like!
---
Headless Horseradish Consistency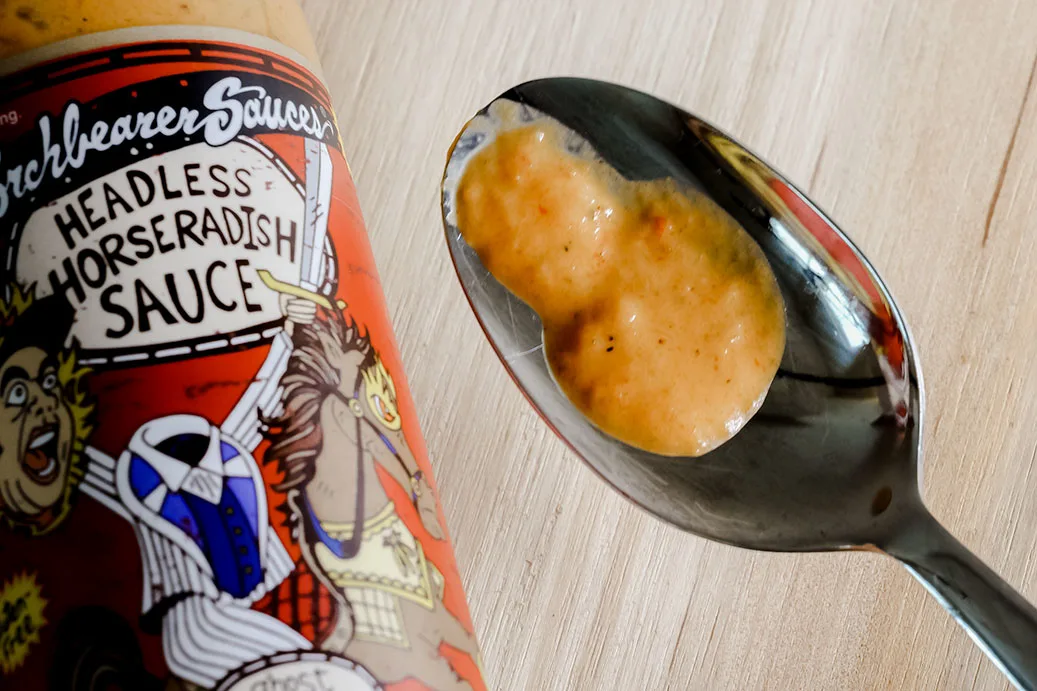 The sauce isn't so thick that you can't get it out of the bottle, but not too runny that it comes spilling out to ruin your dish. It's the perfect consistency for dabbing and dipping. It's thin enough that it can be spread on a sandwich or mixed into a dish for added flavor.
---
Is Headless Horseradish Worth It?
This sauce is ideal for any fan of horseradish and hot sauce. We'll be using this sauce a lot! In fact, it may be the new "secret" ingredient in our deviled eggs – but don't tell anyone that.
---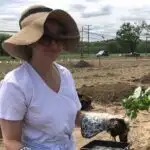 Crystalyn
Crystalyn loves spicy food and getting creative in the kitchen. When she isn't finding new ways to use hot sauce, shes very busy watching cat videos on the internet.