After the success of Keith's Chicken Sauce, the famous Keith Habersberger is back with another. Keith's Burger Sauce is intended to be the perfect sauce for burgers and steak.
Keith from The Try Guys once again crafted a brand new 'not too hot' sauce. In this article, we'll give you our full review and thoughts on Keith's Burger Sauce!
UPDATE: Great news! Keith has released his 3rd sauce: Keith's Taco Sauce (yes, we have tried it already).
---
Watch Us Try It!
---
---
Keith's Burger Sauce Review and Flavor
So, how does Keith's Burger Sauce taste? Well, it is no surprise that this sauce is punchy and savory. It is full of familiar flavors that are known to compliment burgers and red meat.
For example, horseradish is one of the first flavors to hit the palate. It isn't overpowering, but it is easily the most notable aroma and taste.
Next, we tasted the black pepper, a critical ingredient for properly dressing a burger. Beneath these flavors, we tasted subtle hints of sun-dried tomatoes and a slight smokiness.
Flavor
Zingy vinegar
Horseradish
Black pepper
How to Use It…
BURGERS (obvs)
Steak & pork
Salad dressing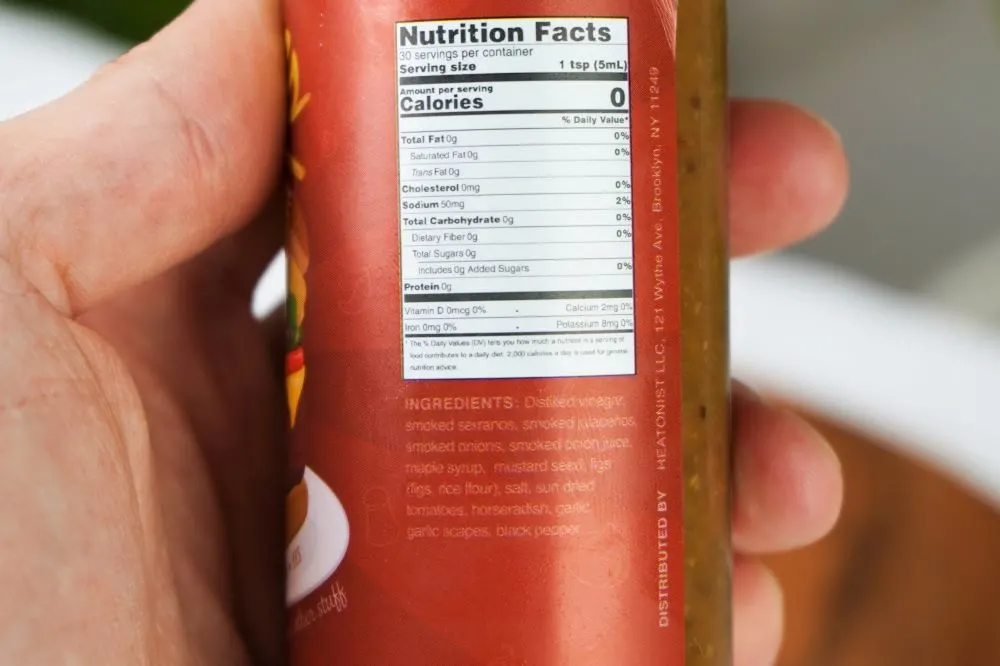 Many of the top ingredients in this sauce are smoked. However, we didn't notice an overwhelming smokiness, and that's a good thing. Smoky sauces can be great on burgers, but they can also be highly divisive.
There are many options for saucing up a burger, but now we have a designated choice. Keith's Burger Sauce definitely focuses in on its intended application, and does it well!
---
Keith's Chicken Sauce vs Keith's Burger Sauce
So, how do Keith's sauces compare to each other? Well, this sauce is very different from Keith's Chicken Sauce. For one, it tastes slightly less spicy.
The chicken sauce is much more herbal, while the burger sauce has more of a vinegar bite. The chicken sauce has similar underlying flavors to ranch dressing, while the burger sauce is more of a savory, vinegary marinade.
To give our opinion, Keith's Burger Sauce is better than Keith's Chicken Sauce. It just has more character and contains some of the flavors that we personally enjoy more.
---
Keith's Burger Sauce Scoville Scale
Since this sauce only uses serranos and jalapenos, the heat level is relatively mild. The intent was not to destroy people's palates, but rather give burgers a perfect compliment.
Though there is no official rating, we would guess that Keith's Burger Sauce likely comes in around 5,000-10,000 SHUs on the Scoville Scale. This places it in a similar range of Keith's Chicken Sauce.
It is a comfortable heat level for most foodies, but won't have you running for the milk.
---
Consistency & Texture
One of the most surprising characteristics of Keith's Burger sauce is the texture. You notice it right away – it is slightly crunchy!
We believe that this is thanks to the figs, as the seeds in figs tend to have a popping, crunchy texture. It could also be the mustard seed, we're not quite sure…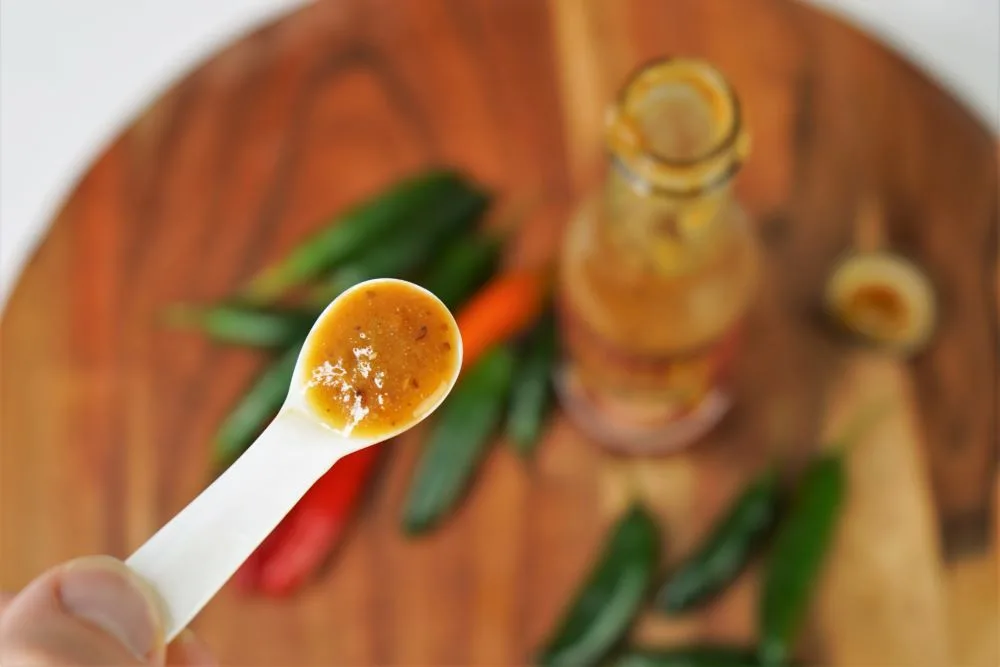 Either way, it is definitely a welcome presence in this sauce, and makes it a more satisfying experience.
As for the consistency, Keith's Burger Sauce is definitely on the thin side. We think that the vinegar levels are pretty high, considering it is the first ingredient.
Since it is not too spicy, and is intended for slathering on burgers, the thinner texture is totally fine. It just means you can get more out of the bottle, faster. With this much flavor, you'll want a faster pour anyway.
---
Where To Buy Keith's Burger Sauce
For $12, you can get Keith's Burger Sauce from Heatonist. We expect it will be exclusively available there for the time being.
As we mentioned earlier, this price is typical for a high-quality hot sauce with all-natural ingredients. It is worth the price if you're looking for a great new burger topper, or if you're simply a fan of The Try Guys.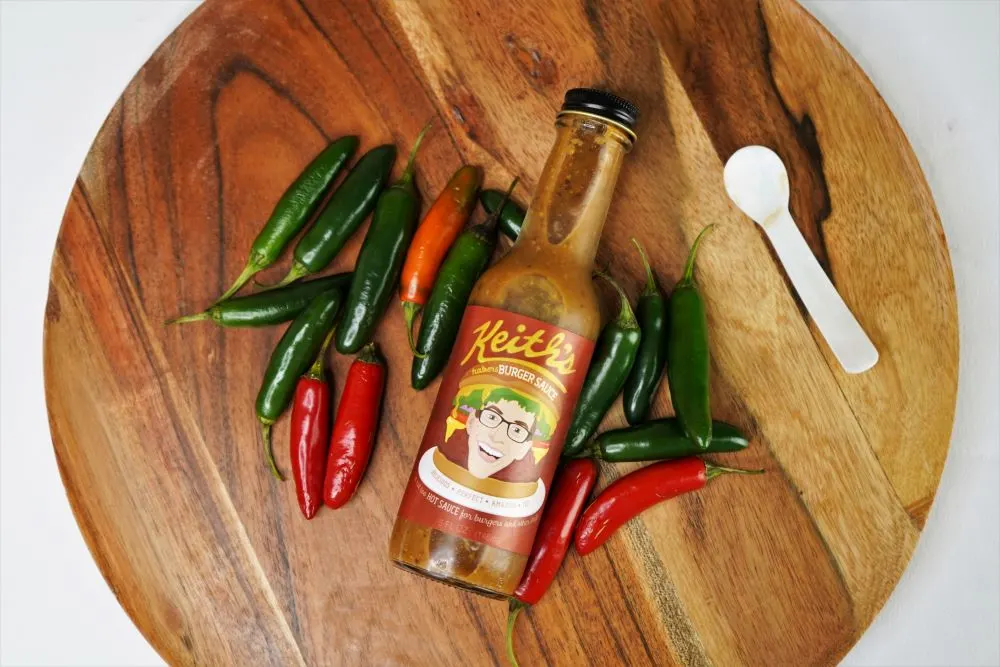 ---
We are really enjoying Keith's lineup of purpose-built, not-too-hot sauces, and we can't wait for whatever is next!
---
Enter Our Hot Sauce Giveaway!
---