If you're looking for a sweet and delicious pepper to grow, you may want to try the lesya pepper. This large, heart-shaped variety is known for having incredibly sweet flesh.
Bell peppers are much more popular here in the US, but in the Ukraine, the lesya pepper is cultivated and well known. Thankfully, we can buy seeds and grow our own lesya peppers to experience the rich, sweet flavor for ourselves.
So in this article, I'll share everything we know about the lesya pepper, including its origins, flavor, growing info, and where to get seeds. Let's get started!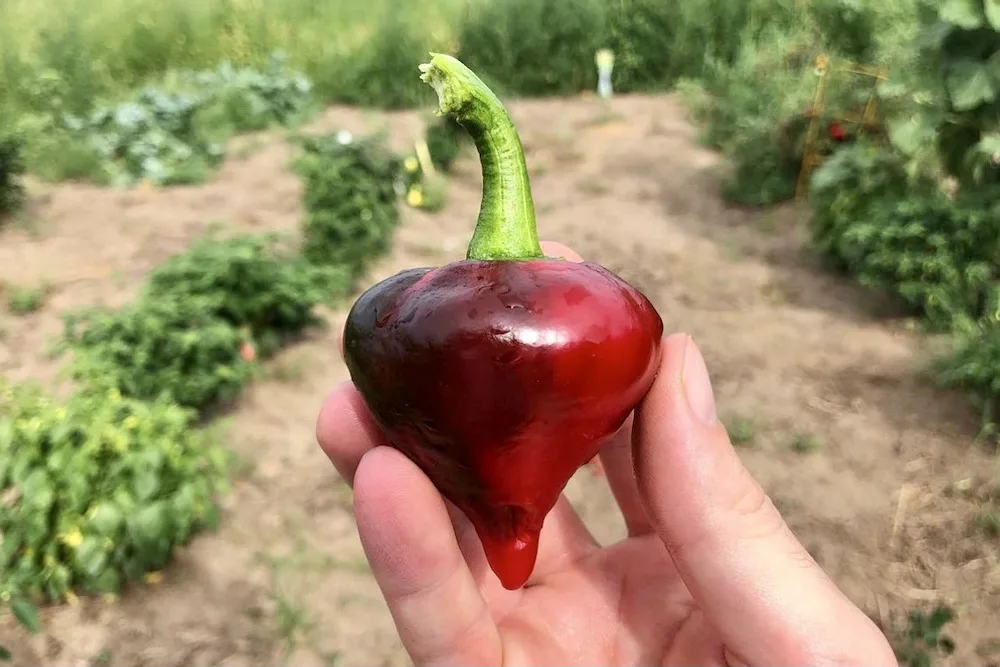 Get lesya seeds:
---
About Lesya Peppers
If the look alone doesn't intrigue you, maybe a bit of backstory will. The lesya variety was bred in Ukraine in the early 2000s. Nadiya Filimonivna Bilous is credited with breeding the lesya for 9 years before the variety was considered stable.
The goal was to create a thick-walled, juicy and sweet pepper that had a teardrop shape. This is exactly what we got with the lesya, and the resulting fruits are stunning in the garden.
Now, there is even an orange lesya variety that you can grow for a different look and flavor in the garden. If you don't like the deep richness of red pepper, try growing the orange variety.
---
Lesya Pepper Flavor
If you're looking for one of the best tasting peppers, the lesya should be on your grow list. This incredibly sweet, juicy pepper is packed with natural sugars.
The taste is very similar to a red bell pepper, but elevated in terms of sweetness. There is almost no bitterness, especially with the inner pith and seeds removed.
It is best to allow your lesya peppers to turn red before picking for the best flavor. This takes longer, but the wait is well worth it!
Lesya pepper uses:
Stuffing
Roasting
Eating fresh or in salads
Mild salsas
Fermentation and pickling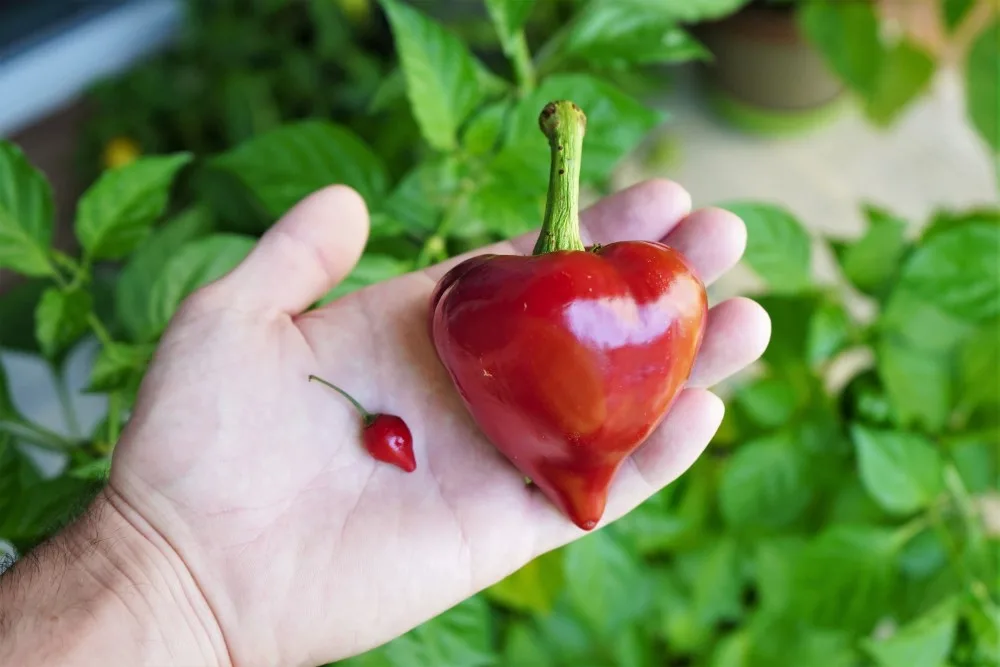 ---
Growing Lesya Peppers
One drawback of the lesya is that we ran into some issues growing them. Namely, the fruits would often split, and several had blossom end rot. This may not be an issue for all, but keep it in mind when considering this variety.
Otherwise, the lesya plant was relatively easy to grow and had no problem supporting the weight of its fruits, even without support. The plants are compact, about 2′ tall, and typically hold 6-8 full-sized fruits at a time.
With a long enough growing season, a single plant could produce several dozen peppers under ideal conditions. This makes the lesya a fairly low maintenance and highly productive variety, assuming you don't run into the issues we had.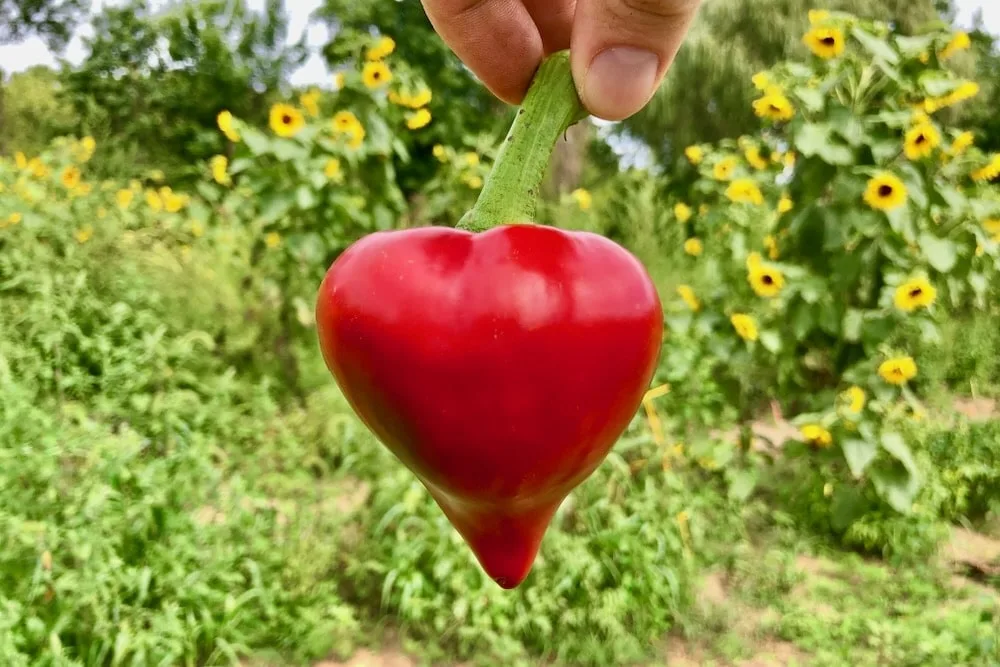 ---
The lesya pepper is is a gorgeous variety that is certainly a head-turner in the vegetable garden. If you have a spot for an extra pepper this year, the lesya pepper may be the perfect pick for you.