Here at Pepper Geek, we know hot sauce. If you're trying to find the perfect gift for the hot sauce lover in your family, you've come to the right place.
Buying gifts can be difficult. Maybe the hot sauce lover in your family seems to have every hot sauce known to man. Even if you're not a fan of spicy food yourself, we took the guesswork out of it for you. Here at Pepper Geek, we've rounded up some of the best gifts that any spice connoisseur is sure to love.
We love Torchbearer sauces. In fact, it's one of our favorite brands. Any hot sauce lover will enjoy this variety pack of unique and tasty sauces so they can choose their favorite before buying the full size. The miniature bottles are also perfect for packing into a a lunch box or taking on-the-go. You can't go wrong with anything from this brand! They're delicious.
Amazing hot sauce brand
All-natural, Vegan, Extract-free
Mini-bottle variety pack
---
This gift set has everything you need to start making your own hot sauce. In the kit, you'll find various dried pepper varieties, glass bottles, and even apple cider vinegar. If the hot sauce lover in your family hasn't tried making their own yet, this is a great place to start.
Best seller on Amazon
Includes various dried pepper flakes
Made and packed in the USA
---
This isn't just any hot sauce variety pack… this is the Melinda's pack. Melinda's makes really good sauce. They're the kind of sauce where you can go through the entire bottle in a few days (in our household anyways). Luckily, this gift pack comes with 5 bottles. We think it's a really reasonable price point for how tasty and versatile the sauces are as well!
Made with whole, fresh ingredients
5 full bottles at a reasonable price
Supporting a small business
---
This is our absolute favorite chili crisp on the market. This variety pack comes with the staple chili crisp oil, as well as the Mala Spice Mix and the Zhong Sauce. You can buy each bottle on their own, but the variety pack gives you a taste of everything. Anyone who loves hot sauce will enjoy these products from Fly By Jing!
Tasty on absolutely everything (pizza, stir-fry, we've tried it all)
Sugar free
A truly one of a kind flavor
---
If there is one thing the hot sauce lover agrees on, it is this…restaurants never have enough hot sauce! Sometimes, you just want to reach into your purse or center console and pull out a packet of hot sauce to dress up your sandwich. These single serve packets are perfect for the hot sauce lover on-the-go, and also stash great in the desk at work.
Good variety of well-known brand
Convenient single-serve packets
---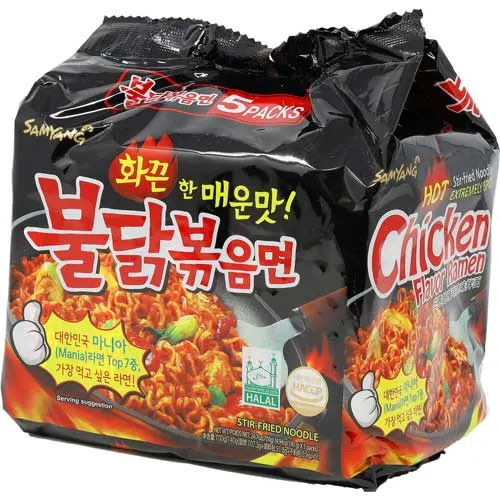 These ramen noodles are the real deal. Your favorite hot sauce lover won't need to add any extra spice to these – they're fiery!
Spicy and delicious
Not available in most chain grocery stores
Fun novelty gift
---
---
---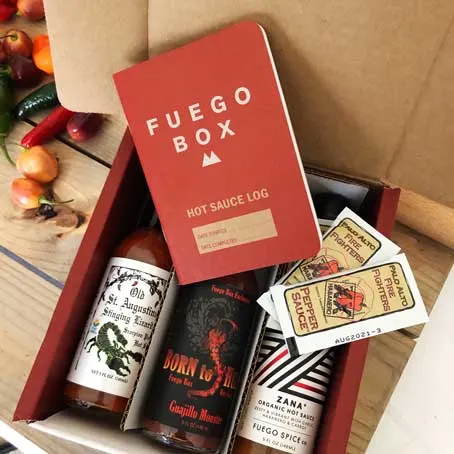 If you're looking for a hot sauce club subscription gift, Fuego Box is a great option. Check out our full review of Fuego Box here.
Subscription box gift
Choose from 1, 2, or 3 hot sauces to a box
Top-rated hot sauce box
---
When we're not making our own spicy pickles, we're buying Wickles. Wickles are the "pickle that bites back!". These guys aren't terribly spicy, but anyone who likes a little kick should enjoy these tasty pickles.
Unique flavor unlike any pickle we've ever had
Made in the USA
Available on Amazon as well as some chain grocery stores
---
---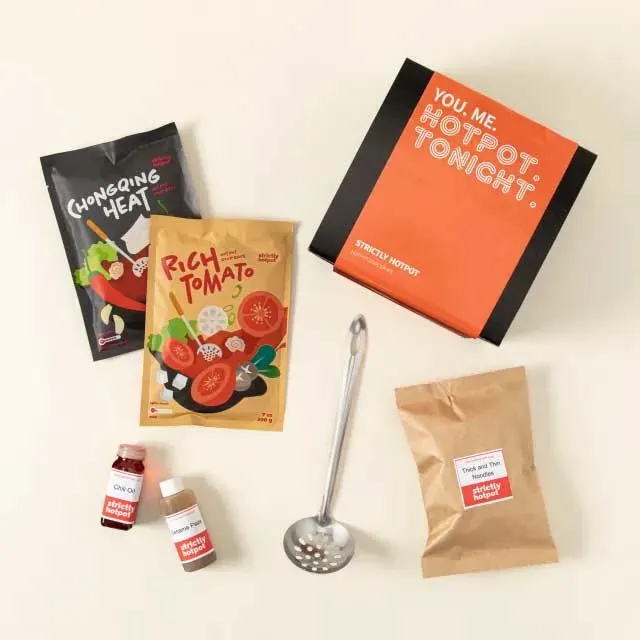 Another great gift from Uncommon Goods. If your hot sauce fanatic loves hot pot, they'll love this hot pot kit. Fully equipped with the soup base, chili oil and noodles, this is a fun gift for someone who likes getting crafty in the kitchen.
Fun DIY Kit
Sold only at Uncommon Goods
---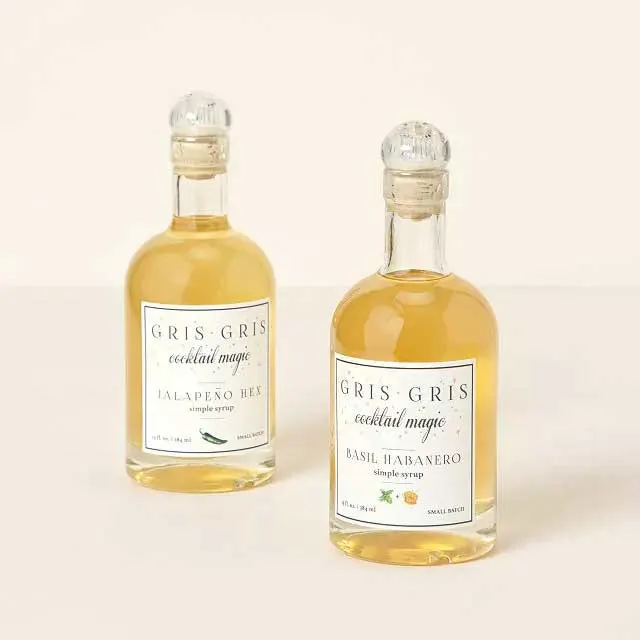 Many hot sauce lovers also love cocktails. Why not combine the two? These handmade syrups are the perfect way to spice up a margarita.
Each bottle makes 10-15 drinks
Handmade in the USA
---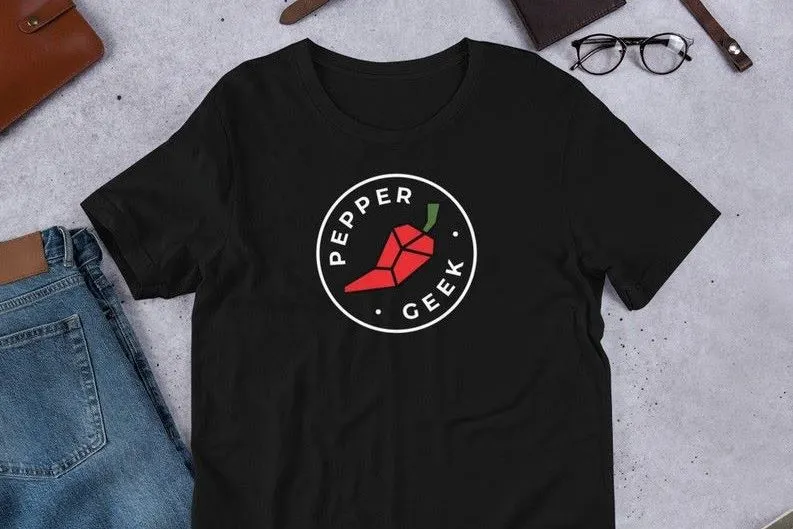 We love the Pepper Geek logo so much we had to put it on a comfy shirt. Any hot sauce lover is sure to appreciate this geeky, cozy cotton tee.
100% cotton, unique Pepper Geek Logo
---
---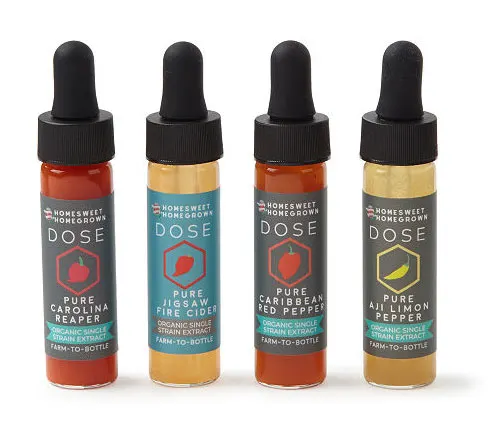 These aren't ordinary hot sauces. These tiny bottles pack a serious punch because they're potent pepper extracts. A few drops will go a long way in terms of flavor and heat.
Extracts made from rare, single strain chili peppers
Grown organically
Good stocking stuffer
---
Take it from us, chiliheads like making their own hot sauce as much they enjoy eating it. This recipe book includes delicious sauce recipes and even ways to use them!
Includes 32 recipes with varying levels of heat
Easy to follow recipes with history on hot sauce
Would make a good complement to a hot sauce making kit
---
That wraps up our list of the best gifts for hot sauce lovers! Let us know in the comments if you think there is anything we should add. We're always on the lookout for new products for chiliheads.
---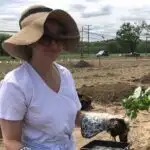 Crystalyn
Crystalyn loves spicy food and getting creative in the kitchen. When she isn't finding new ways to use hot sauce, shes very busy watching cat videos on the internet.