When it comes to peppers, we're definitely geeky about unique varieties and scorching heat. However, we think mini sweet peppers are under-appreciated. They're incredibly versatile, satisfying, and they're good for you!
Sometimes you don't want to chop up an entire bell pepper. Other times, you're looking for a slightly sweeter crunch. Enter… the mini sweet pepper!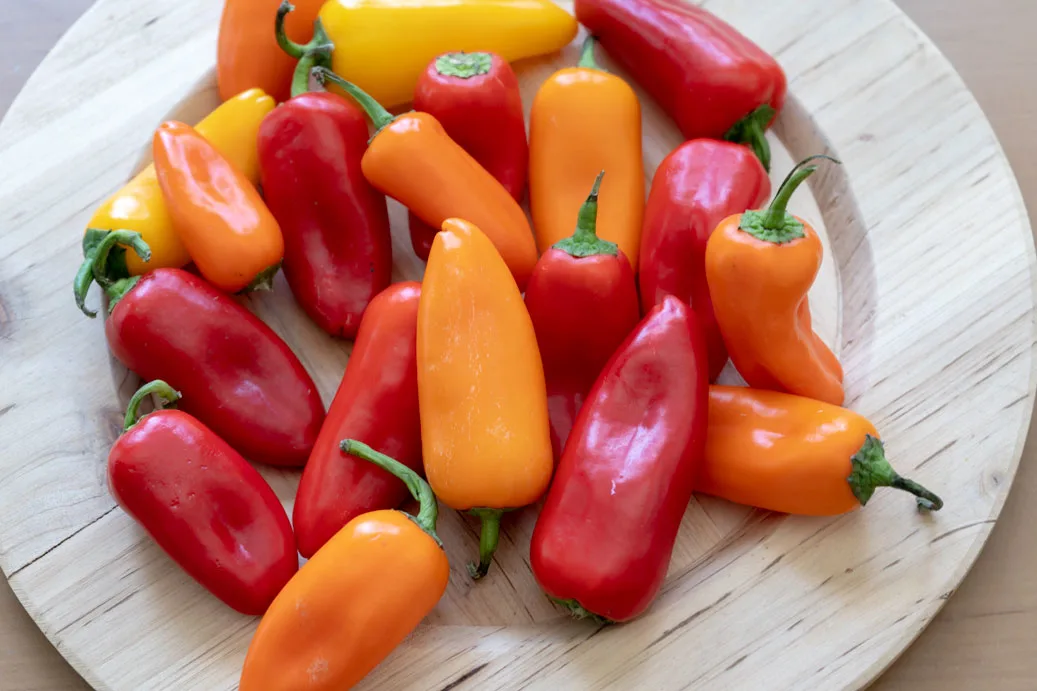 Mini sweet peppers are becoming easy to find at any grocery store. They're a staple in our kitchen because they're easy to work with and typically don't have too many seeds.
We like growing sweet peppers in the garden because the plants tend to be rather prolific. When harvest time comes around, it's a lot easier to offload these peppers to our friends and family than spicy varieties. We freeze any peppers that we can't gift or use right away.
Let's talk about the different ways you can eat mini sweet peppers.
Eat Them Raw
Sliced into strips and eaten raw, these peppers make a satisfying snack. They're crunchy, sweet, and flavorful. Not to mention, they're a great source of vitamin C.
You certainly do not have to cook mini sweet peppers to enjoy eating them. Because of their bright colors, these peppers made a wonderful addition to any veggie platter or salad.
Use Them in Place of Tortilla Chips
This is one of our favorite ways to eat mini sweet peppers. Wash, slice, and de-seed the peppers before using them in place of chips. We like to make "pepper nachos."
Simply coat the pepper slices in olive oil, then top the sweet peppers with your favorite nacho filling and bake them in the oven. The peppers will soften up a bit, but remain perfectly crunchy.
You can also slice up mini sweet peppers and dunk them into your favorite dip. They are firm enough to handle heavy salsa or guacamole.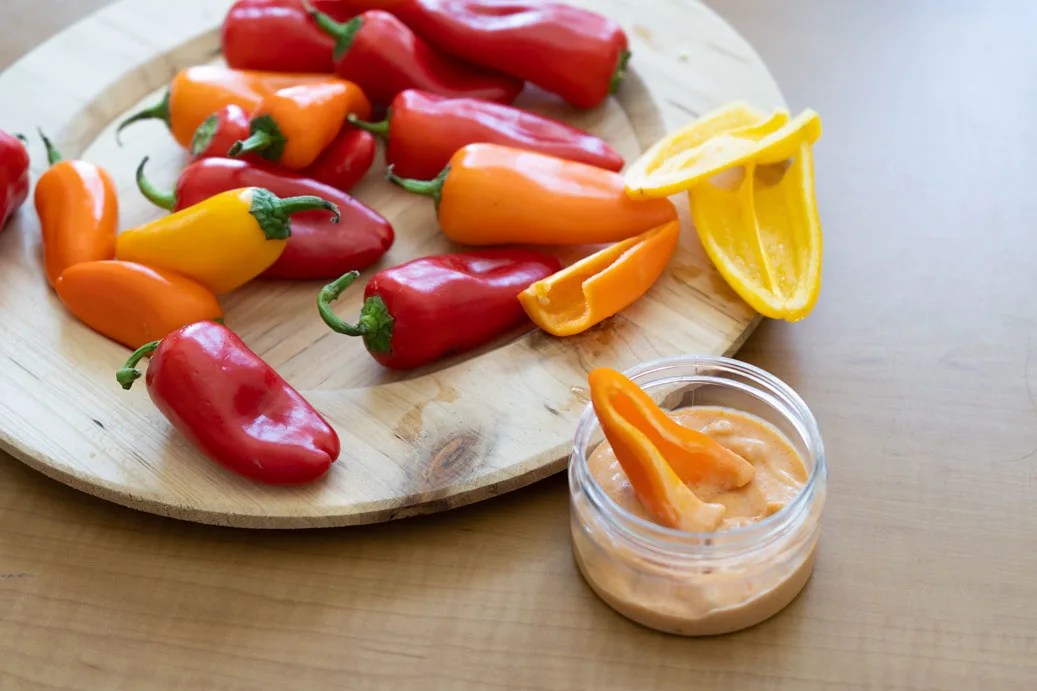 Top Them with Cream Cheese
A little bit of cream cheese goes a long way with mini sweet peppers. We like to add a bit of cream cheese, then top them with Trader Joes' "Everything But The Bagel" seasoning.
We're convinced cream cheese tastes good on everything. However, it's especially good when paired with a sweet and crunchy red pepper. Add a dab of your favorite hot sauce and you have yourself a delicious snack.
Throw Them Into Stir Fry
We have more peppers in our freezer than we know what to do with, sweet peppers included. Whenever we make stir-fry (which is quite often), we throw some sliced peppers into the mix.
Learn how to freeze bell peppers properly here.
Stir-fry is a great way to use up a large amount of peppers or other veggies. When the peppers are cooked, they soften up a bit and the flavor is less intense. Don't forget the chopped onion and mushroom!
Dehydrate Them and Make a Powder
It's no secret that we love dehydrating peppers. Our dehydrator is pretty much running at all hours of the day, it seems. Do you know what paprika is? Dehydrated bell pepper!
You can make your own paprika by slicing the mini sweet bell peppers, dehydrating them, and grinding them into powder. While the flavor may not be too intense, the powder adds a lovely color to certain dishes and acts as a garnish.
You can also bottle up your own and give it away as a gift. Sometimes we like to add sweet peppers alongside spicy varieties to mellow them out.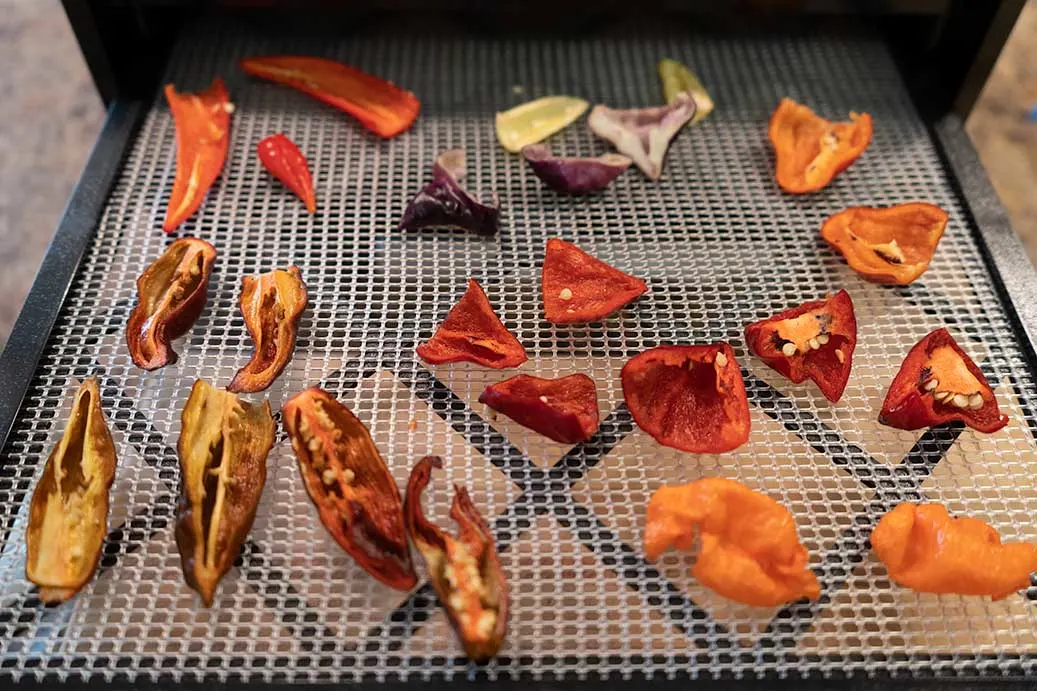 Pickle Them
You can pickle mini sweet peppers just as easily as you would pickle banana peppers or jalapenos. Try one of our easy pickling methods here. For those who do not care for hot peppers, pickled sweet peppers may be exactly what you're looking for.
Pickled sweet peppers taste delicious on top of sausage and sandwiches. If you want, add in a few jalapeno peppers to the pickle jar for added heat.
Add them to Salsa or Guacamole
Mini sweet peppers make a great addition to any salsa or guacamole recipe. Because they're sweet, they perfectly compliment spicy ingredients. Many people add fresh, crunchy red pepper to their guacamole as well.
Try chopping up a few sweet peppers and mixing them into our chunky guacamole recipe. Or, you can make the guacamole recipe as is and use the mini sweet peppers as chips for dipping!
Roast Them
Roasting sweet peppers is just as simple as roasting jalapeños. Roasted sweet peppers make for a tasty side dish when you're tired of broccoli and brussels sprouts. We like to pair them with chicken for a complete meal.
Make Stuffed Peppers
You can stuff mini sweet peppers the same way you would stuff a bell pepper! We like doing this for appetizers because the portions are more bite-sized. You can use whichever recipe for stuffed bell peppers you like.
The only difference is we like to cook any meat beforehand, then bake the mini sweet peppers for less time in the oven. They're smaller, so they cook up quickly.
Another option is to try our sausage and cream cheese jalapeño popper recipe here. Simply substitute your sweet peppers for jalapeños for a non-spicy variant on the classic appetizer.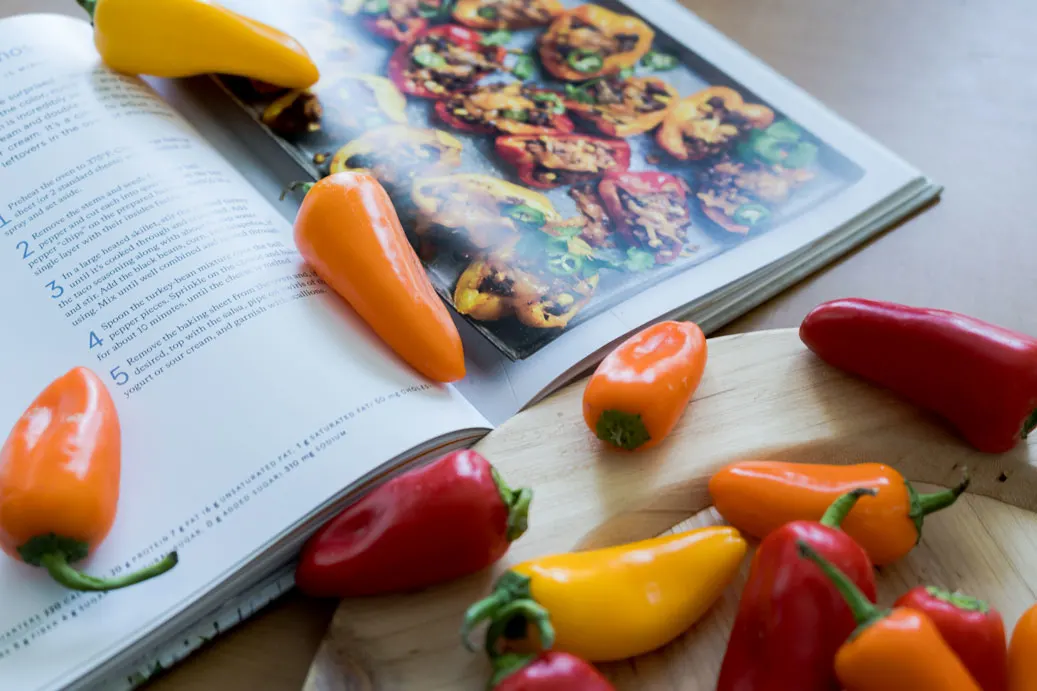 Mini sweet peppers are easy to find at the grocery store, but they're very rewarding to grow yourself. If you're thinking of growing some this year, check out our updated list on where to buy pepper seeds.
While sweet peppers may not be as exciting as some of the super-spicy varieties, they always have a place in our garden. We eat sweet peppers several days out of the week. They're versatile and delicious in so many recipes.
How do you like to use up your sweet peppers? Leave a comment and let us know if you have any other ideas! We're always looking for new ways to use our harvest.
---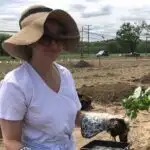 Crystalyn
Crystalyn loves spicy food and getting creative in the kitchen. When she isn't finding new ways to use hot sauce, shes very busy watching cat videos on the internet.