Cayenne pepper powder is a common spice, made up of pure dehydrated cayenne peppers. This spicy ingredient is a fairly common household item, but sometimes you just run out. Whether you don't have any, or you just don't like the heat, we've compiled the best cayenne pepper substitute options to use instead.
So, what can you substitute for cayenne pepper? While cayenne pepper powder has unique characteristics, there are plenty of alternatives that will deliver at 90%. Depending on what you are aiming to accomplish, whether it is reduced heat or similar flavor, these substitutes will fill in just fine!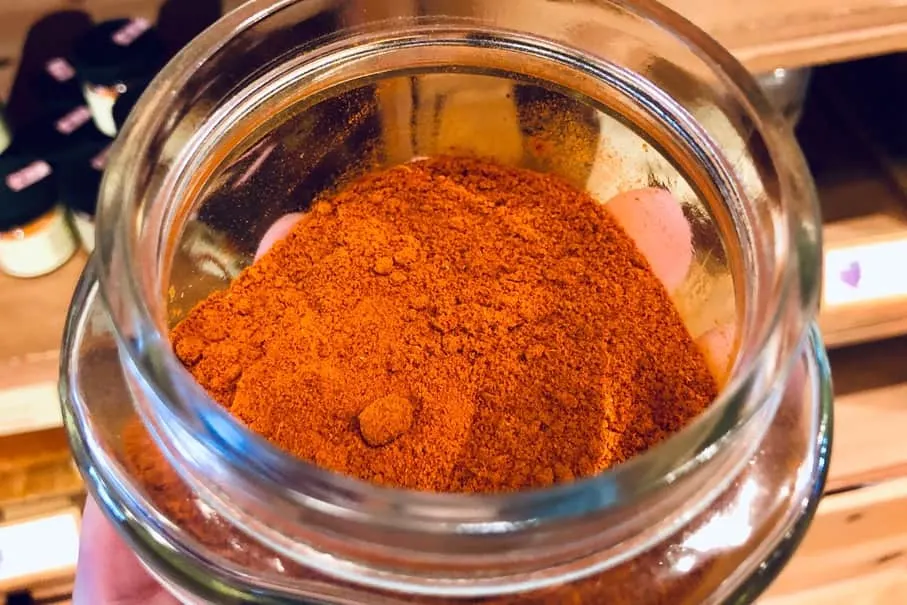 Best Cayenne Pepper Substitutes:
---
Paprika
You probably have some paprika on your spice rack, and it make a great substitute for cayenne. Paprika is another form of finely ground red pepper. It is similar to cayenne pepper in appearance and texture, but paprika doesn't have any heat.
This is because paprika is made up of dehydrated red sweet peppers rather than spicy cayenne peppers. Paprika's flavor is also quite different, typically more mild and sweet, while cayenne pepper is more smoky with a bite.
You can find fancy Hungarian paprika, traditional paprika, or smoked paprika in most grocery stores. We enjoy using smoked paprika when we want to add bold, deeply smoky flavor to chili con carne or homemade taco meats.
Use a 1-to-1 amount of paprika as a cayenne pepper substitute.
---
Chili Powder
With a similar flavor and a similar makeup to cayenne pepper powder, chili powder is a great alternative to cayenne pepper. Usually, chili powder has less pungency than cayenne pepper, simply due to the different types of peppers used.
Chili powder will not offer nearly as much heat, so if you still want the dish to be spicy, consider using another ingredient. This could be any of the other alternatives listed in this article (or a combination of both).
Use 2x the amount of chili powder when substituting for cayenne pepper.
Cayenne vs Chili Powder. Cayenne powder contains pure ground cayenne peppers, while chili powder contains a blend of chili peppers and spices. Also, cayenne powder is typically much spicier than chili powder.
Chili powder is usually a blend chili peppers and spices, and sometimes salt. The popular McCormick brand of chili powder even includes dried garlic. This makes chili powder more of a seasoning than a pure heat source.
Cayenne powder is much simpler, and almost never includes other spices. Cayenne pepper powder is simply dehydrated and ground cayenne peppers, and nothing else. It is primarily used to add heat to meals rather than change the flavor. We love making our own cayenne powder!
---
Hot Sauce
Many of the most common grocery store hot sauces are made using cayenne peppers. This means that you'll get similar heat, and a similar flavor to cayenne pepper. While it may not be ideal to substitute cayenne powder with a sauce, it is a good alternative for flavor and heat.
We recommend using Frank's RedHot as a cayenne pepper alternative. The first ingredient is cayenne pepper, with only 4 other basic ingredients to compliment the peppers. It is also cheap.
Other hot sauces to use as alternatives include Cholula, Texas Pete, Tabasco, Tapatío, or any other red, Louisiana style hot sauce.
Use 2x the amount of hot sauce when substituting for cayenne pepper.
---
Fresh Hot Peppers
While you may not have any of these lying around, fresh peppers are a great alternative to dried cayenne powder. Assuming your dish is meant to be spicy, you have many alternative options in the form of hot peppers.
Common Hot Peppers:
Jalapeño (less spicy)
Fresno
Cayenne (of course)
Habanero (very hot)
Tabasco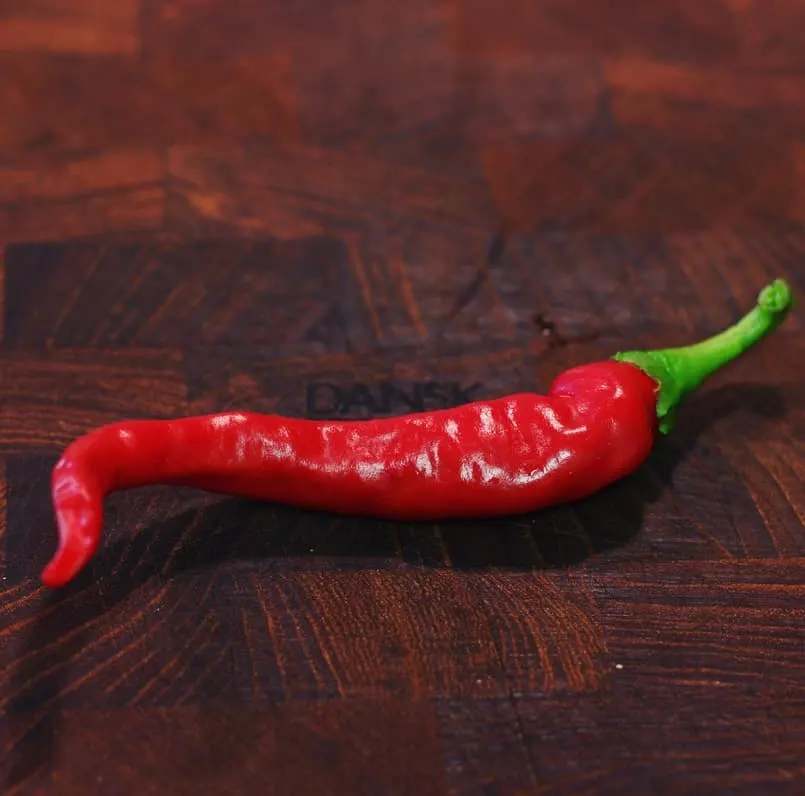 While fresh peppers don't have the same texture as a dried powder, they add much more flavor. They can also add a nice crunch and color to your meal. We're always an advocate for growing your own chile peppers if you have the time and space for it!
Use 1-2 tsp of fresh diced peppers for every 1/4 tsp of cayenne pepper that is called for.
---
Red Pepper Flakes
What, you don't have a shaker of red pepper flakes lying around? Well how am I supposed to know that you don't own a pizza shop?
Italian red pepper flakes are basically a coarse version of cayenne pepper powder. The flakes are much larger, and usually include the pepper seeds as well. If you happen to have some spicy red pepper flakes, they will work to add flavor and heat to your meal instead of cayenne pepper.
Depending on the source, red pepper flakes may be milder or spicier than cayenne pepper powder. This is because red pepper flakes usually include the seed and placenta of the peppers. Don't go overboard with the amount used, as you may end up with too much heat or pepper flavor.
If you have a spice grinder, you can also turn your pepper flakes into powder. Simply grind them until the flakes are pulverized into a fine powder. Be careful though, the fumes may be spicy!
Use a 1-to-1 amount of red pepper flakes when substituting for cayenne pepper.
---
Korean Gochugaru
While this may not be the most easily accessible alternative, it is probably the closest substitute to cayenne pepper. Made up of spicy Korean red peppers, gochugaru is very similar in flavor and heat level to cayenne pepper.
Usually bought in bulk, gochugaru is a vital ingredient in many Asian cuisines. From making chili oil to spicing up stews and stir fry, gochugaru is perfect!
Use a 1-to-1 amount of gochugaru as an alternative to cayenne pepper powder.
---
Jalapeno Pepper Powder
If you happen to grow your own peppers, then consider making your own hot pepper powders. It is very easy, and is a great way to preserve your peppers for the long term.
Learn how to make jalapeno (or other pepper) powder here!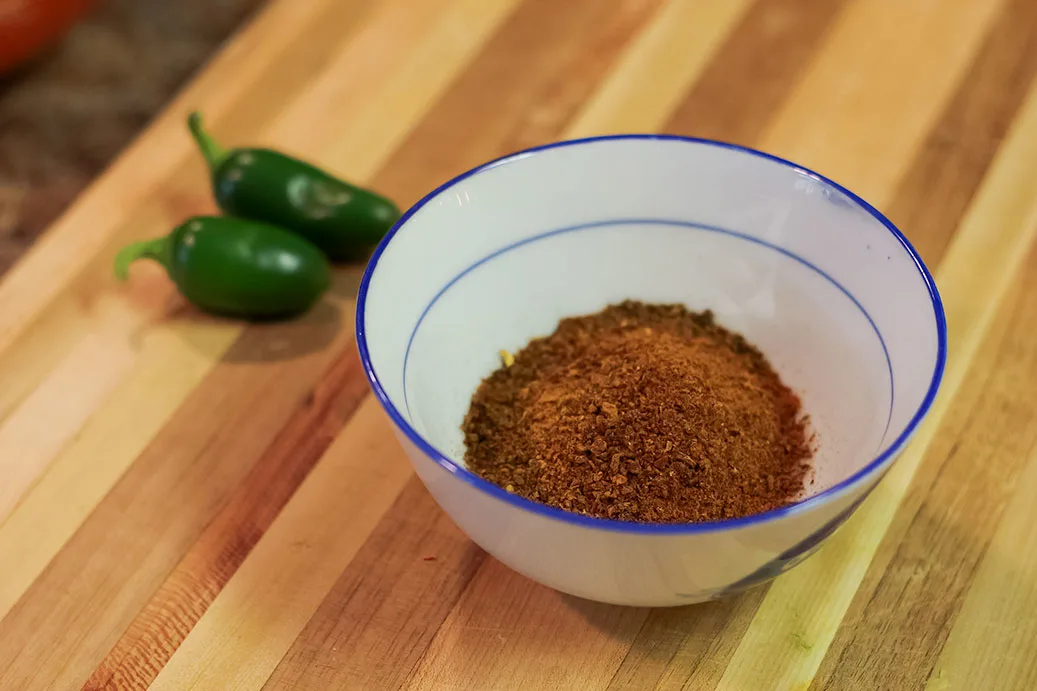 We dehydrate all kinds of peppers, including jalapenos, cayenne peppers, habaneros, ghost peppers and more. It is fun to make your own pepper powders, and as long as you have a dehydrator and 10-12 hours to spare, you can do it, too.
---
Cayenne Pepper Powder Uses
Though you may not have any cayenne pepper powder in your pantry right now, here are a few great reasons to consider picking some up on your next shopping trip (or make your own!).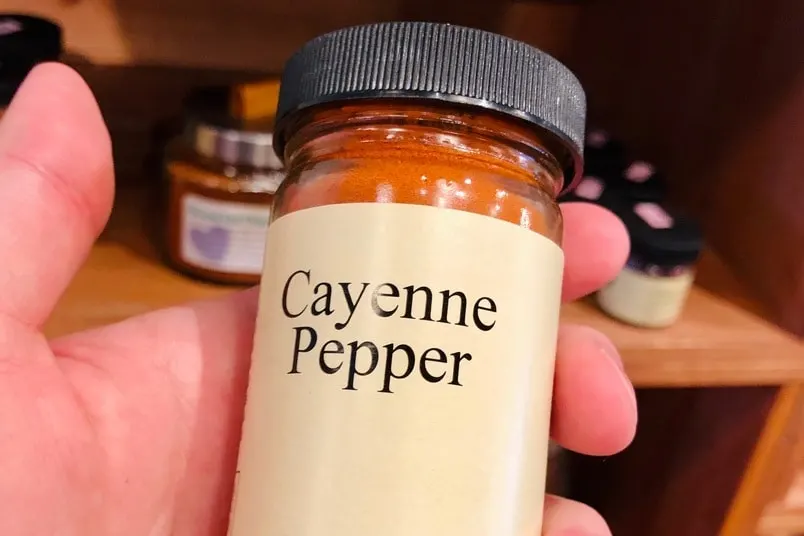 Taco mix – Make your next batch of tacos extra spicy with a few dashes of cayenne pepper powder.
Chili – Whether it is vegetarian chili or chili con carne, the flavors wouldn't be complete without a good amount of spicy cayenne pepper. Then again, we like everything spicy.
Bloody marys – Cayenne pepper is usually added to give a bloody mary a small amount of spice. It helps take your mind off of last night's poor decisions..
Vitamin A – That's right, cayenne pepper is rich in vitamin A. In fact, all red pepper varieties are rich in beta carotene. That is part of why they have their beautiful red color!
Marinades – Make cayenne pepper your next secret ingredient for a marinade. It's the perfect way to sneak in a bit of heat without it becoming overwhelming. Just 1/4 tsp of cayenne pepper and your next batch of grilled BBQ chicken will be that much better.
Aiolis – Cayenne pepper is great for spicing up mayonnaise aiolis. Delicious on sandwiches or burgers.
Detox Lemon Water – Part of the 'cleanse' diet, people are known to drink cayenne pepper & lemon water to cleanse the body. Whether or not this diet is actually beneficial, we're not sure.
---
Did you find a cayenne pepper substitute to use in your recipe? I hope you did! Let us know what you have used as an alternative to cayenne pepper powder in the comments below.