We love growing poblano peppers in our garden. Not only are they prolific, they're a great pepper to give away to friends, family and neighbors. Not all of our friends like the super hot varieties. When harvest time comes around, we always have an abundance of peppers to use up in the kitchen.
Most people roast their poblano peppers after harvest. But, there are many other ways to experiment with them in the kitchen.
These poblano pepper recipes are all perfectly delicious and an awesome way to use up a harvest. From stuffed poblanos to soups, you'll have no problem finding your next favorite weeknight meal.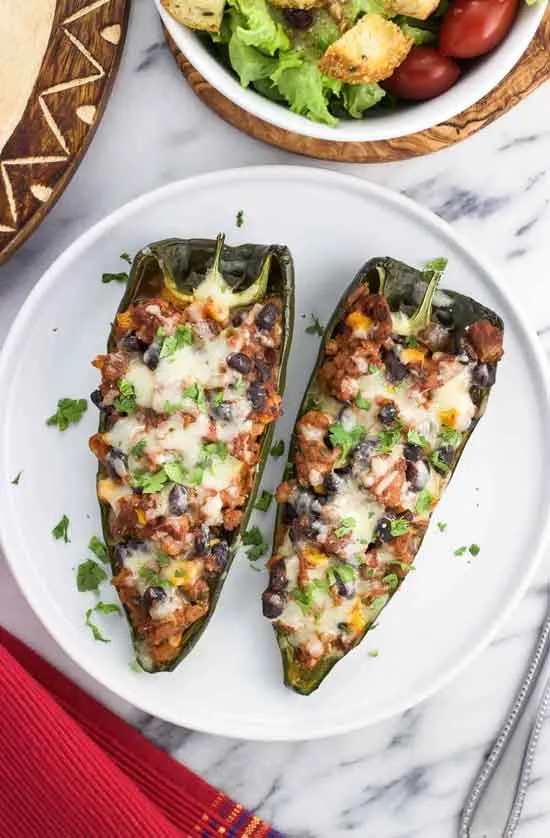 We love a good stuffed pepper and these stuffed poblano peppers are a great example. Stuffed with a tasty and satisfying filling, you really can't go wrong using up your peppers for this dish. Ground turkey makes these stuffed peppers a bit lighter than some others on this list. But, keep reading if you're looking for some other variations!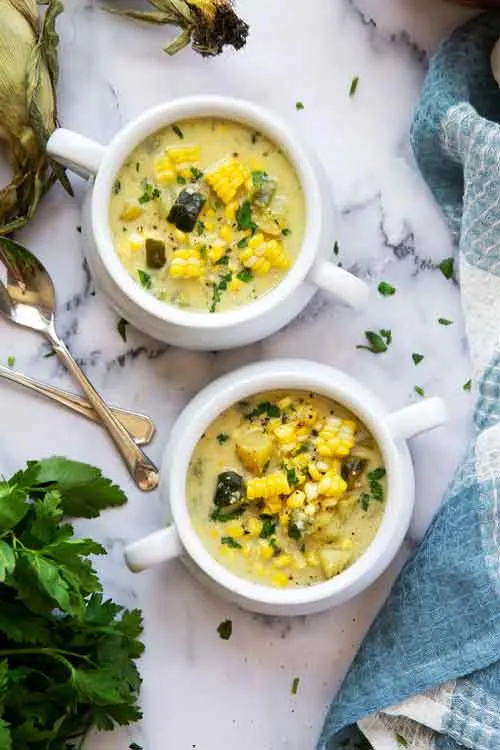 Who doesn't love a good, creamy corn chowder? This recipe uses poblano peppers and coconut milk for a savory and satisfying meal. And believe it or not, this recipe is vegan. You can make it with regular milk if you do not have a dairy sensitivity. But, we like the way the coconut milk compliments the flavors of the peppers and spices in this dish.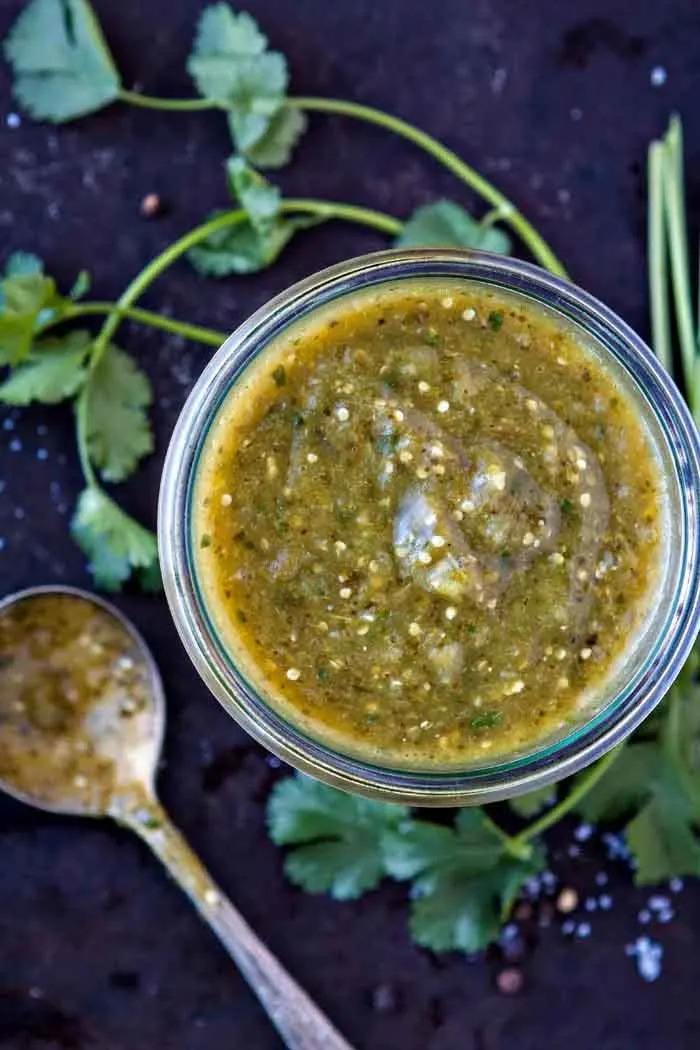 We love salsa verde, and we have a recipe of our own, but this one uses poblano peppers for a different flavor. Try it on chips or on your next burrito bowl.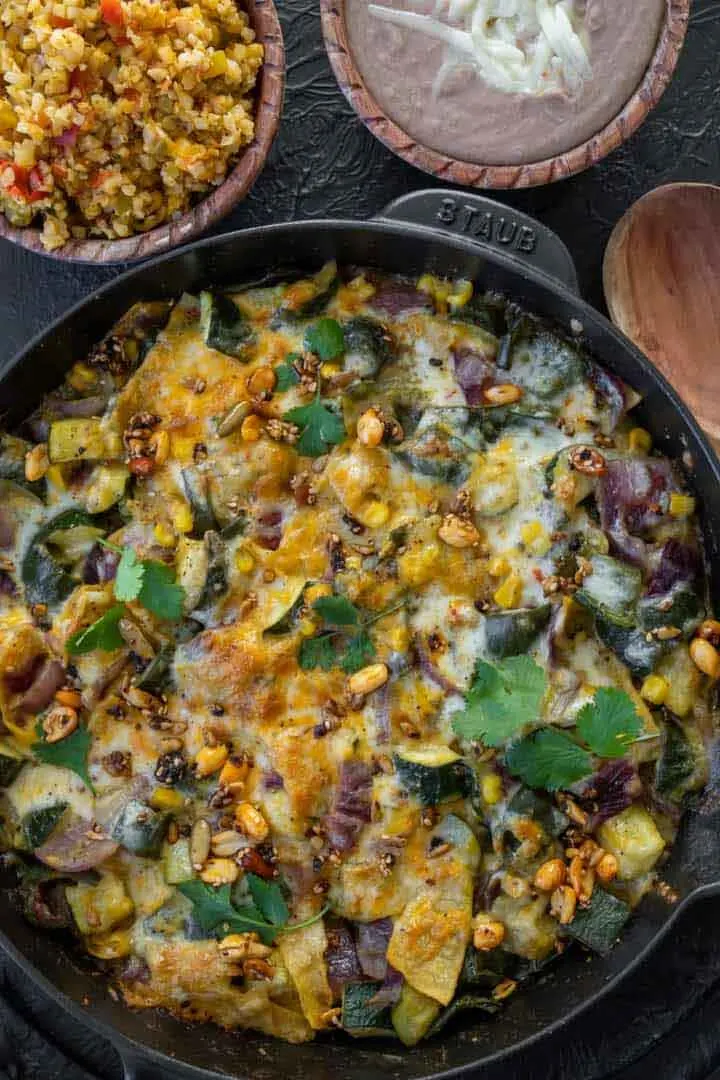 We love making skillet meals at home, and this one is incredibly tasty and satisfying. If you're a fan of enchiladas, you'll want to use your poblano peppers up in a recipe like this. And, this recipe is also vegetarian, making it perfect for meatless Mondays. If you're a fan of leftovers, this one reheats nicely as well.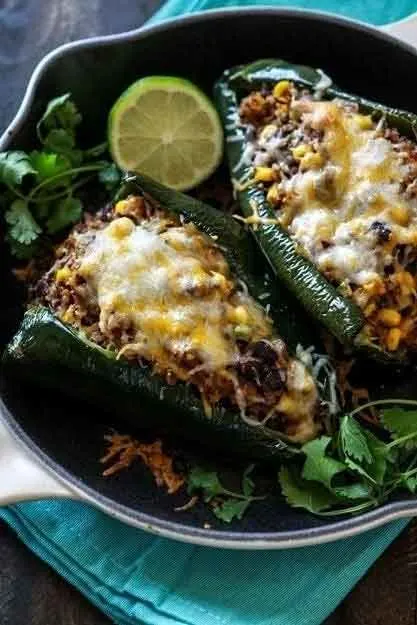 These stuffed poblanos use shredded beef, quinoa, and cheese for a satisfying and filling meal. You can also substitute the beef for chicken or ground turkey if you're looking for something lighter. These stuffed peppers also work great for meal prep. They're convenient to pop in the microwave and reheat for a quick meal.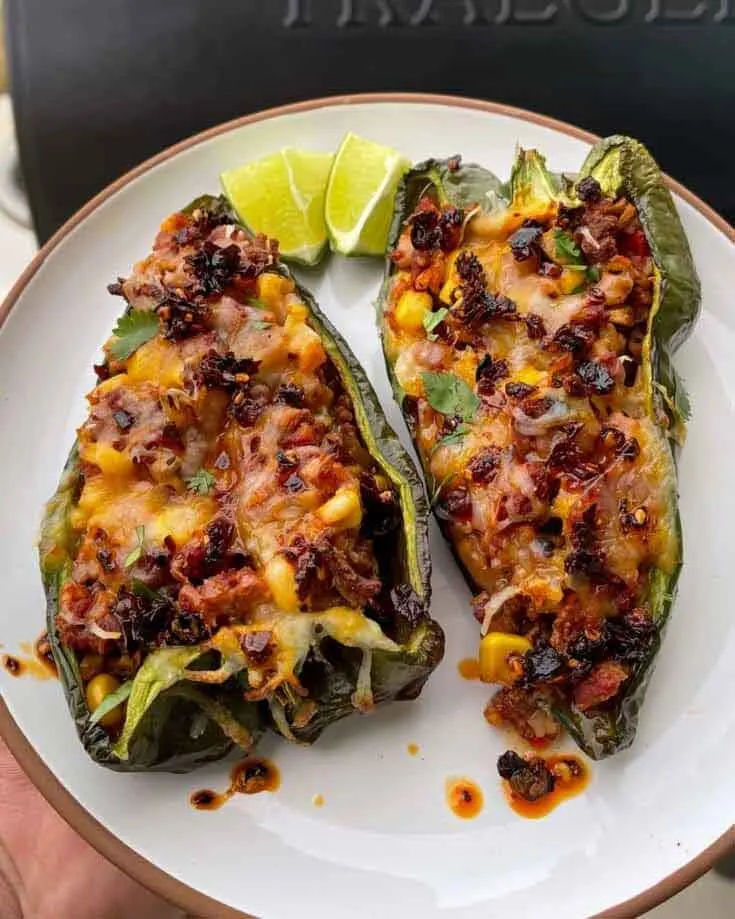 If you have a smoker at home, you're in luck. We recently acquired a smoker and began our search for finding the best recipes we could cook up. The smoker adds a whole new level of irresistible flavor to these stuffed poblano peppers. If you're cooking for a crowd, your guests will devour these.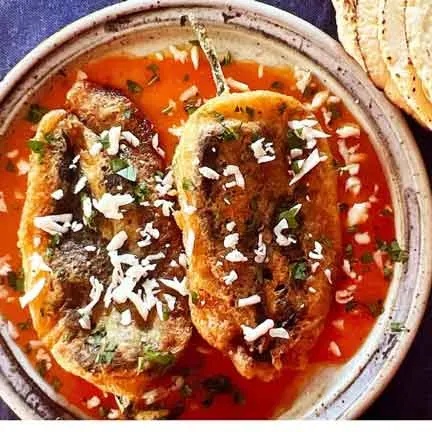 Chile rellenos may sound intimidating to make, but it's really not too complicated. And, the end result is so worth it. Your mouth will be watering for this recipe with roasted poblano peppers and melty cheese.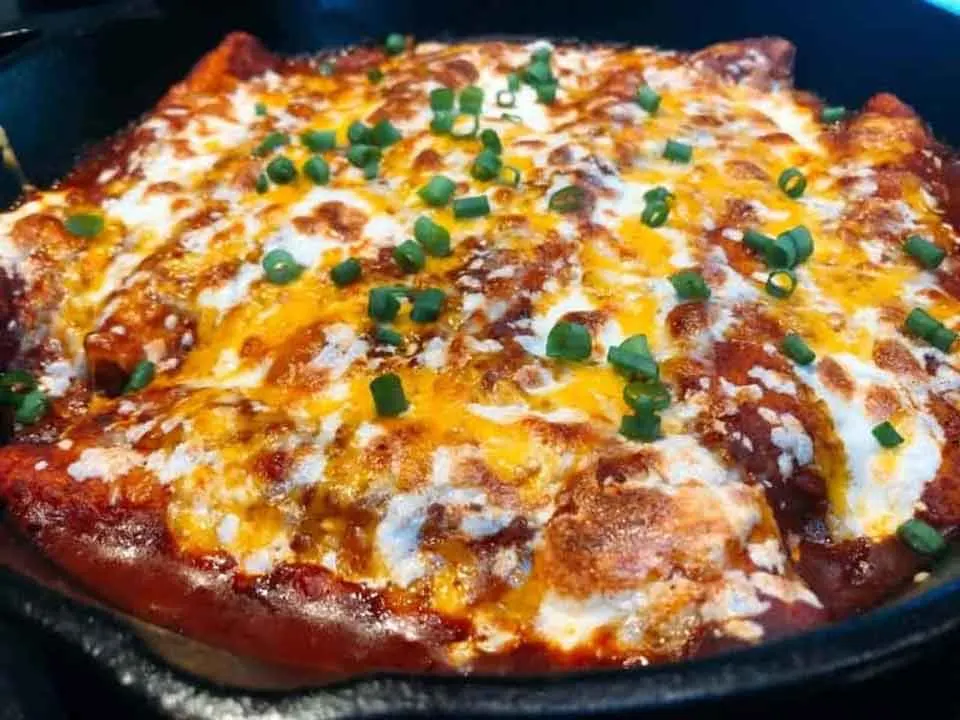 Get the best of many worlds with these chiles rellenos enchiladas. The process is surprisingly simple for such a delicious recipe, though it isn't the easiest meal on this list. The cheeses come together for the perfect balance of sharp flavor and melty texture.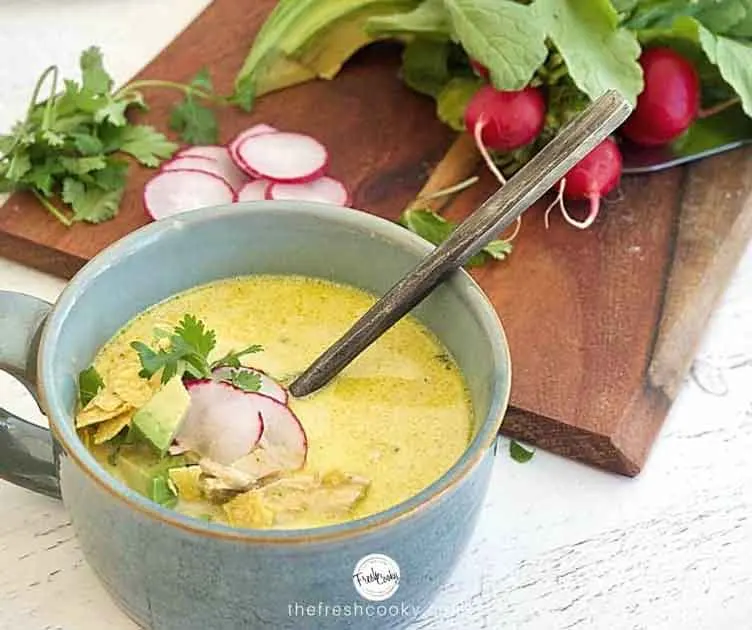 Let's take a quick break from stuffed poblano peppers to appreciate this recipe for creamy chicken poblano soup. It uses a ton of fresh veggies, and it's oh-so-creamy and satisfying. This soup is perfect for that chilly fall night after your veggie harvest.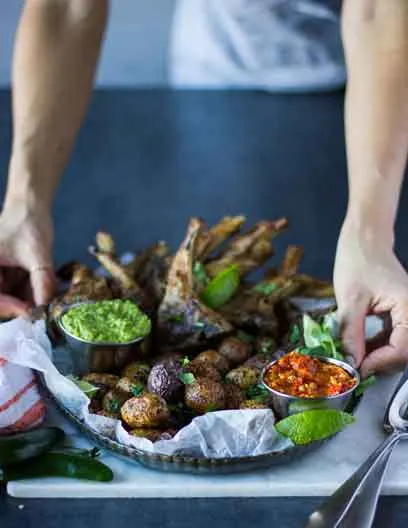 Don't be fooled by how fancy this recipe sounds. It only takes about 20 minutes to fry up these tender lamb chops. Smother on the poblano sauce and you have a tasty restaurant-worthy meal, done at home.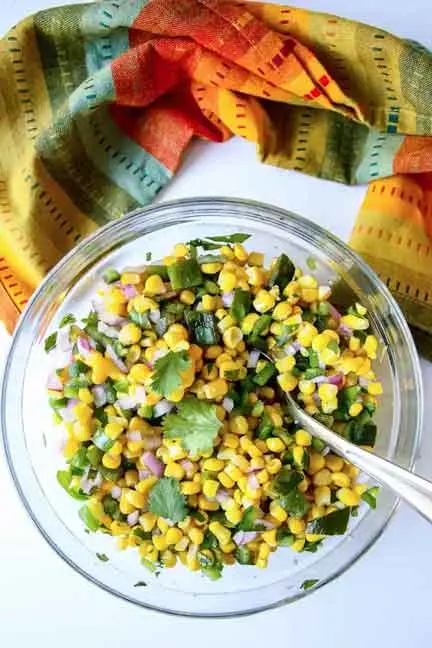 We love experimenting with different salsa recipes, and this one uses poblano peppers for a tasty salsa that isn't at all spicy. It's perfect for an outdoor party or potluck. This is a great side dish served alongside burritos or tacos as well.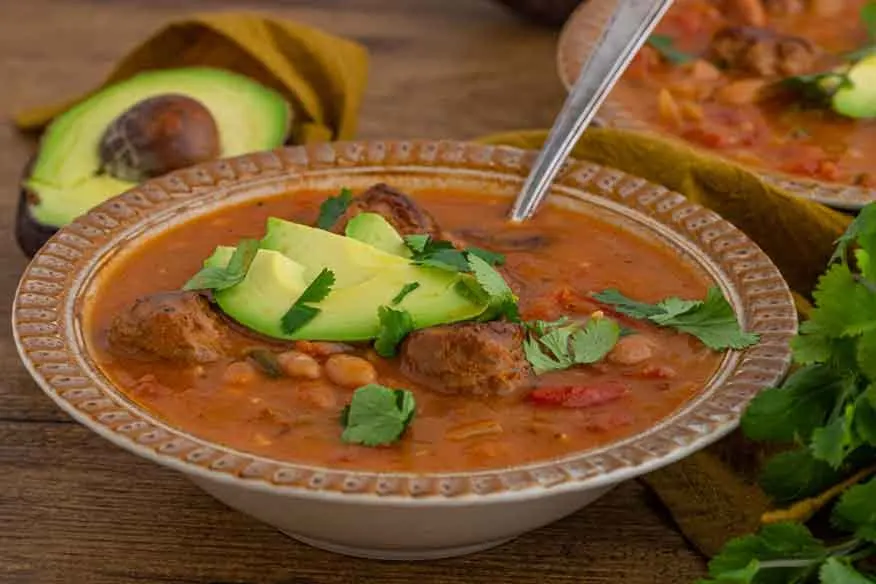 We love spicy soups and this one is deeply flavorful and hearty. This recipe gets a ton of flavor from chorizo, and it makes for a perfectly satisfying meal. In our home, it's always a good time for soup.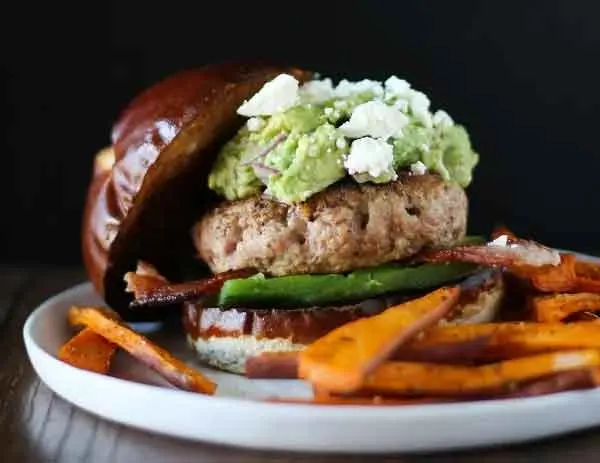 Is your mouth watering yet? We love making turkey burgers when we need a little break from beef. These burgers are so satisfying and tasty. And, it's a nice way to use up a few poblano peppers. The avocado adds all the creaminess you need and the roasted poblanos add a punch of texture.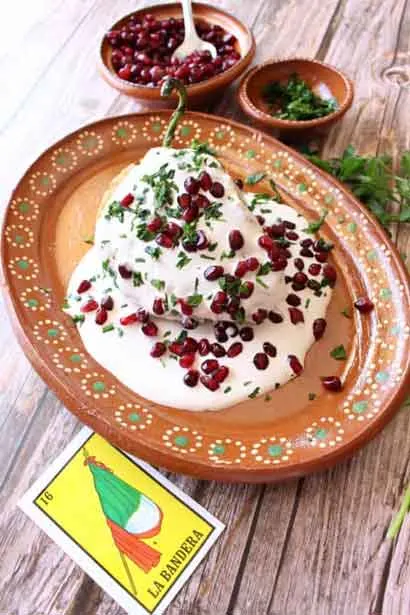 This recipe uses a lot of ingredients, but it's well worth it for the payoff in flavor. Roasted poblano peppers, an egg coating, and a creamy walnut sauce all come together for a meal worth talking about for a long time to come.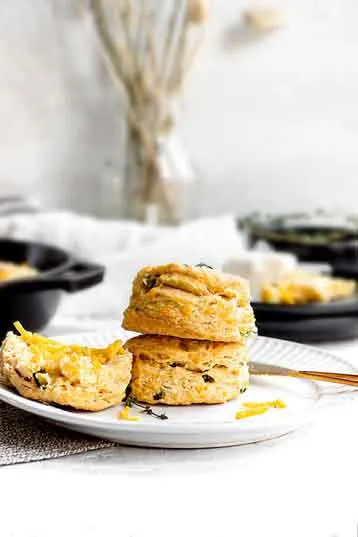 If you're vegan and you love a good biscuit, you'll want to add this recipe to your must-try list. This is a simple and unique take on traditional jalapeño cheddar biscuits. Try pairing these biscuits with one of the tasty soups on this list for the perfect combo.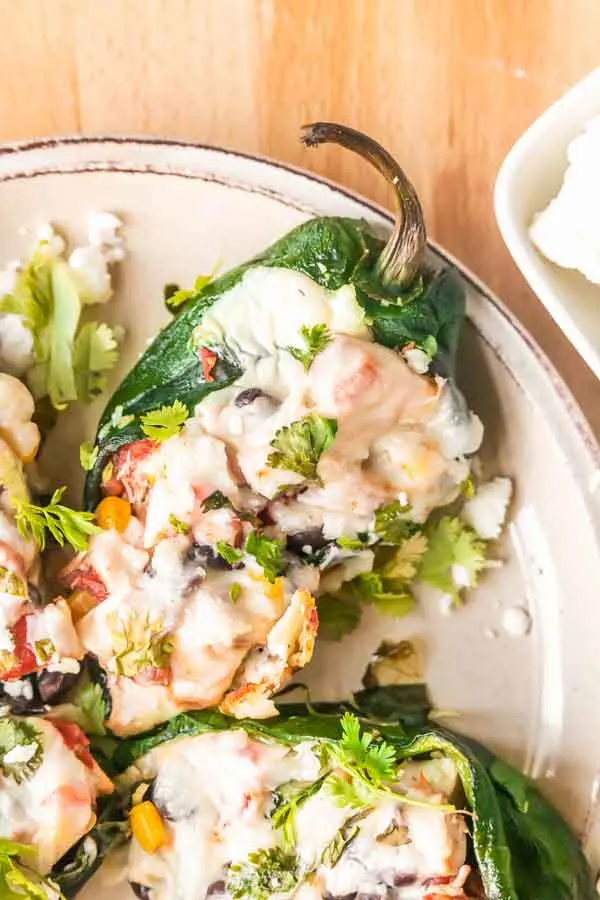 This is a creamy and delicious recipe for chicken stuffed poblano peppers. It's simple to make and you can have dinner on the table in under 30 minutes. And, it's a very versatile recipe. Leave out the chicken if you're vegetarian, or use a different protein if you prefer. The fajita flavoring is what takes this one to the next level.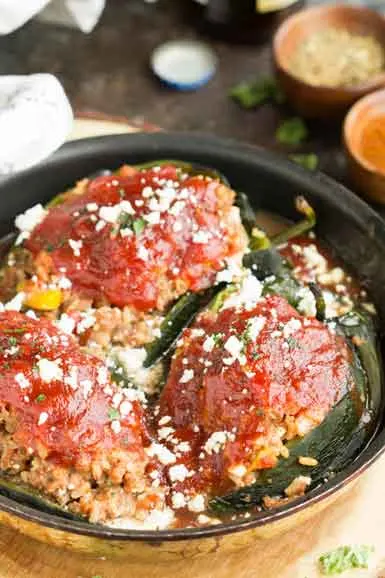 What is better than meatloaf? Meatloaf stuffed poblano peppers. Yep, this recipe combines two of our favorite foods for a satisfying dish that may be the perfect comfort food. It's tangy, satisfying, and just a little bit sweet.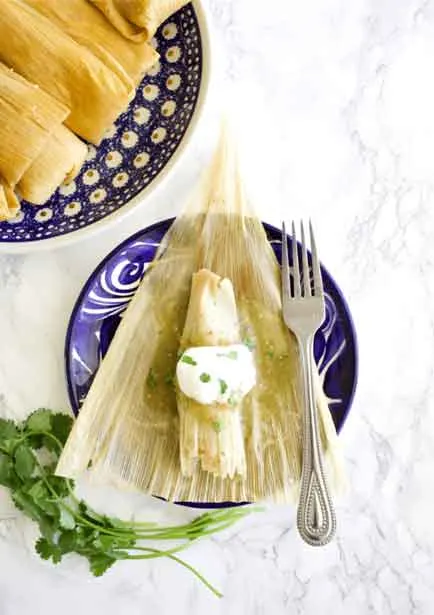 You may have ordered tamales at a restaurant, but now you can make them at home. Corn husks are stuffed with a tasty, creamy poblano filling that makes the perfect dish for any celebration.
---
I hope you found the perfect poblano pepper recipe for your next home cooked meal! Let us know if you have any other favorites that we should know about in the comments below.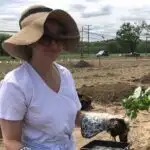 Crystalyn
Crystalyn loves spicy food and getting creative in the kitchen. When she isn't finding new ways to use hot sauce, shes very busy watching cat videos on the internet.