Is there anything better than soup? It's the perfect comfort food any time of the year. In the cooler months, spicy soup is especially comforting. These spicy soup recipes are a great way to warm up on cool nights, with just enough kick to give your taste buds a treat. Or, you could add a lot of extra spice like us and have your mouth on fire the entire night.
From creative takes on classic favorites like spicy chicken noodle, to more adventurous recipes like Guatemalan turkey soup, there's a spicy soup for everyone.
Whether you're looking for a light lunch or hearty dinner, spicy soup is the perfect way to add some warmth and a little excitement to your menu. Plus, it's an easy way to get in more vegetables and unique ingredients. So, if you've grown tired of eating the same old thing for dinner, try out a few of these recipes and see what you love best.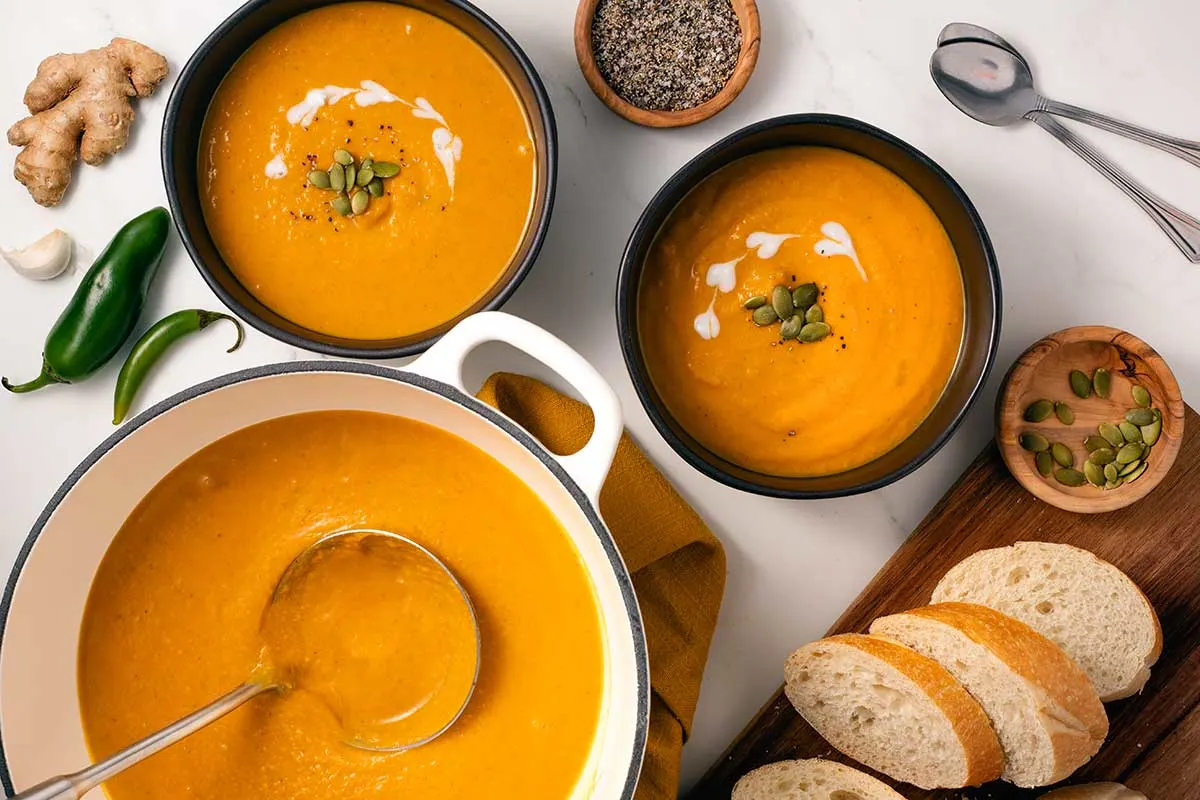 When soup season rolls around, we're always looking for cozy recipes that use squash and peppers. This spicy butternut squash soup checks all the boxes. It's easy to prepare and the ingredient list is simple (and flavorful). It's the perfect fall comfort food!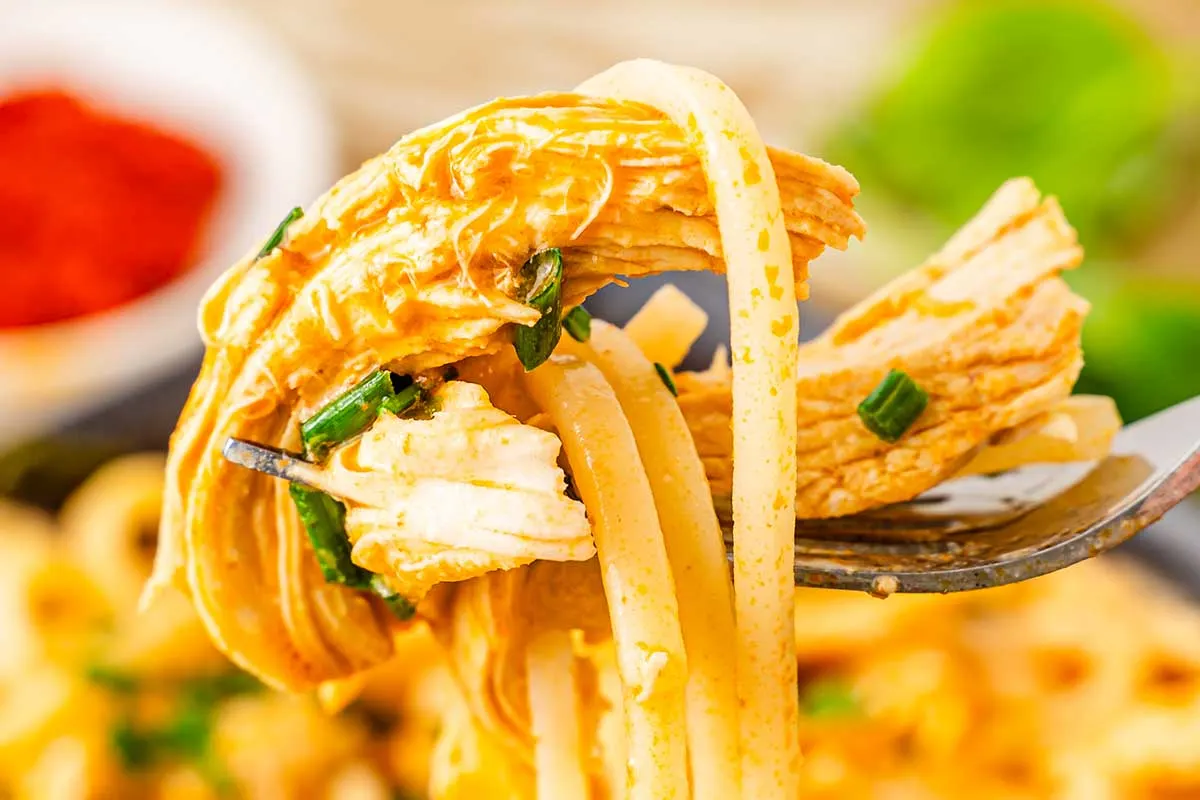 This spicy Thai chicken noodle soup is made with rotisserie chicken for an easy weeknight meal. With just a few simple ingredients, you can have dinner on the table in no time. This recipe is also very versatile. Try making it with rice noodles or brown rice for a different texture. You can also add as many vegetables as you would like to beef this recipe up.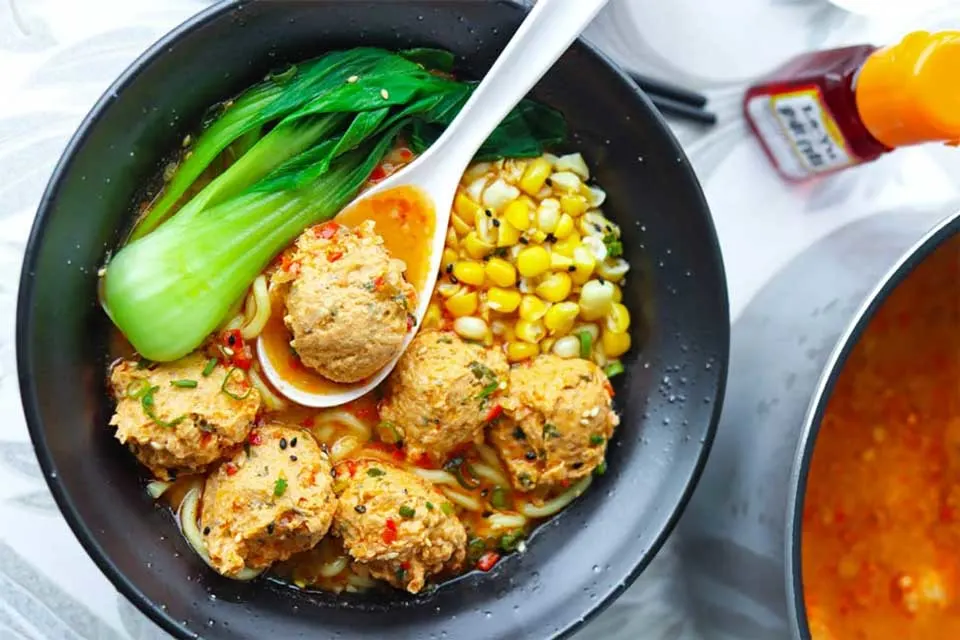 This spicy miso ramen is made with one of our favorite ingredients to cook with, gochujang! The spicy red chile paste commonly found in Korean cuisine is a great way to level up the flavor of any dish. We love miso ramen, and this soup is incredibly satisfying with the addition of chicken meatballs. It's also relatively quick to make! (In just 30-45 minutes or so you can be enjoying a hot bowl of miso soup).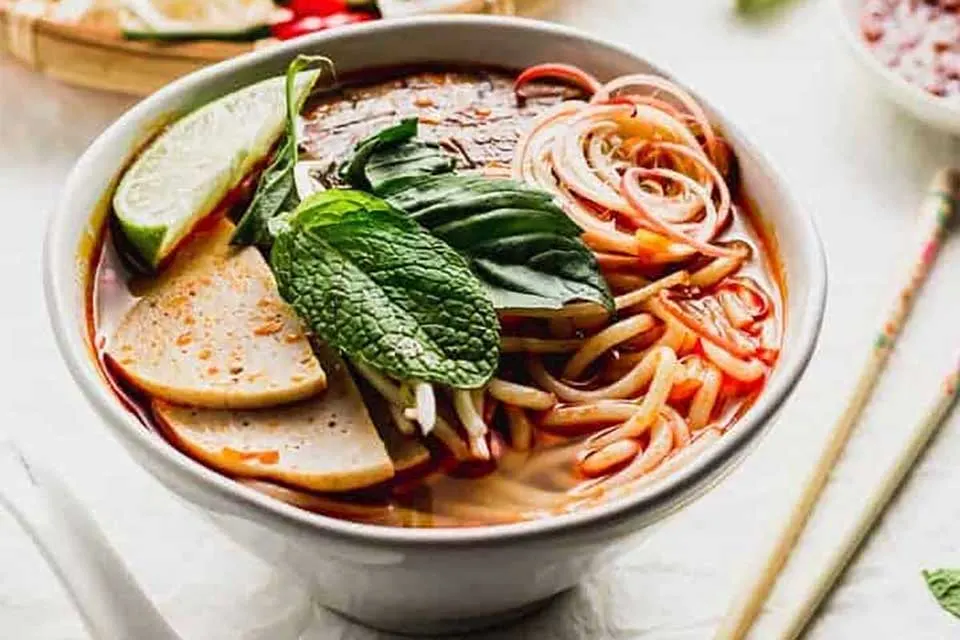 If you're looking for a good spicy soup recipe to make in your Instant Pot, you're in luck. This recipe for Bun Bo Hue is a streamlined shrimp-free version, made simple in the Instant Pot. It features a beef and pork bone soup flavored with lots of lemongrass, thick rice noodles, and a delicious Vietnamese sate chili oil.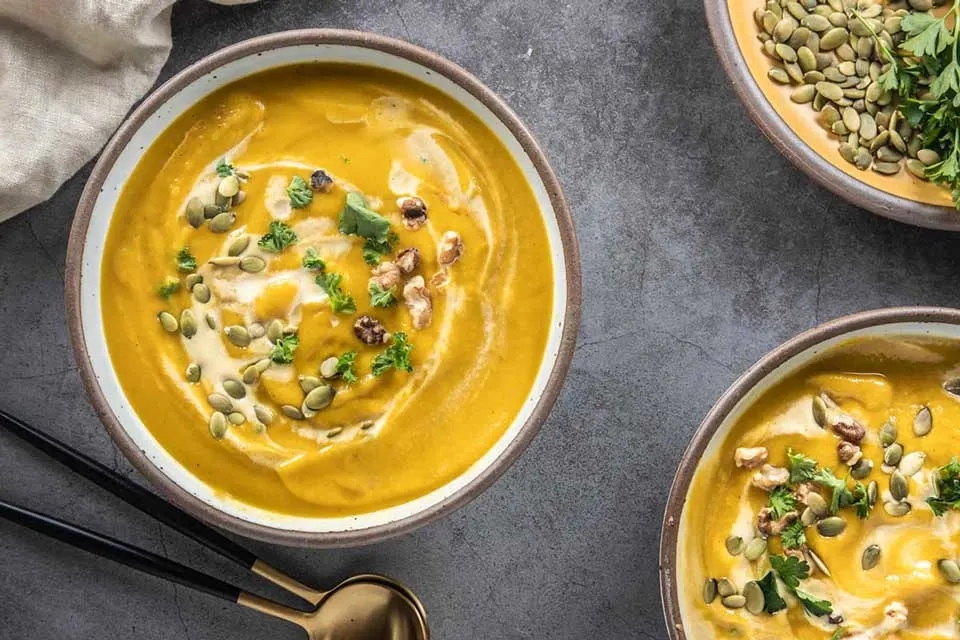 Delicious, curry-roasted pumpkin soup that only requires a sheet pant and a blender. This creamy soup is vegan and perfect for making in the fall when pumpkins are abundant!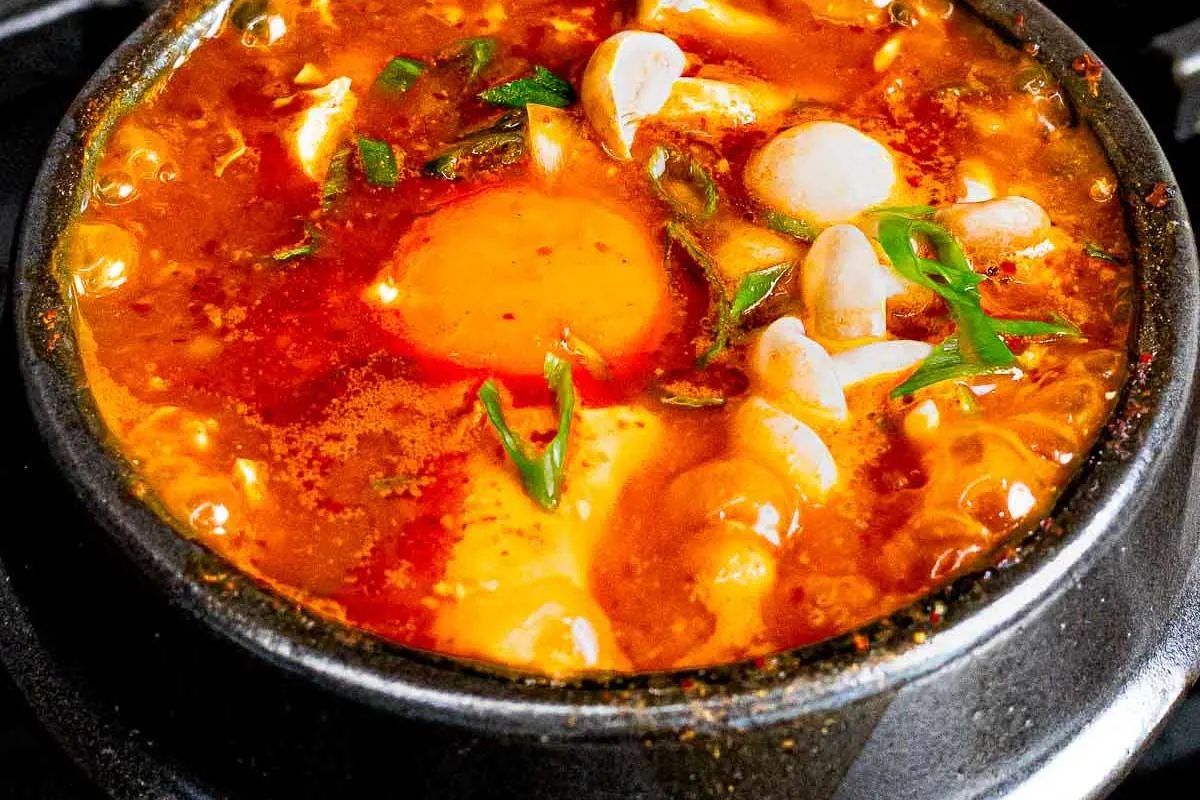 We're big fans of Korean soft tofu soup. It's one of our favorite dishes to order when we get Korean food. But, it's actually pretty simple to make at home. You can load this soup up with any vegetables you wish, making it hearty and satisfying. It's the perfect soup for a cold night in at home.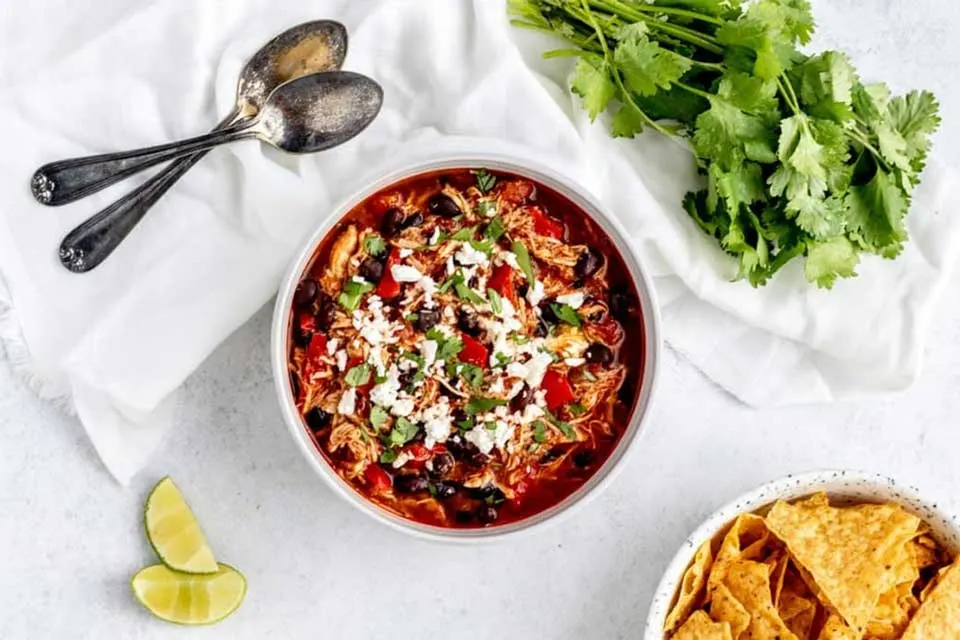 We love our crockpot and we love chili. So, naturally this recipe is a favorite. It's super simple to prep, as the slow cooker does all the work for you. This is a great soup for game day, a snowy night in, or a potluck lunch.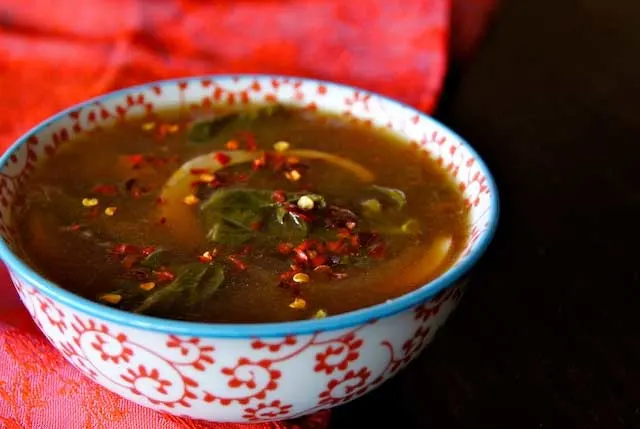 Gai Lan, also known as Chinese broccoli, makes this soup hearty and nourishing. The bitter flavor mellows down as it cooks, making this soup tasty and pungent. The spice comes from the chili paste and chili flakes. We always add extra chili flakes for more heat.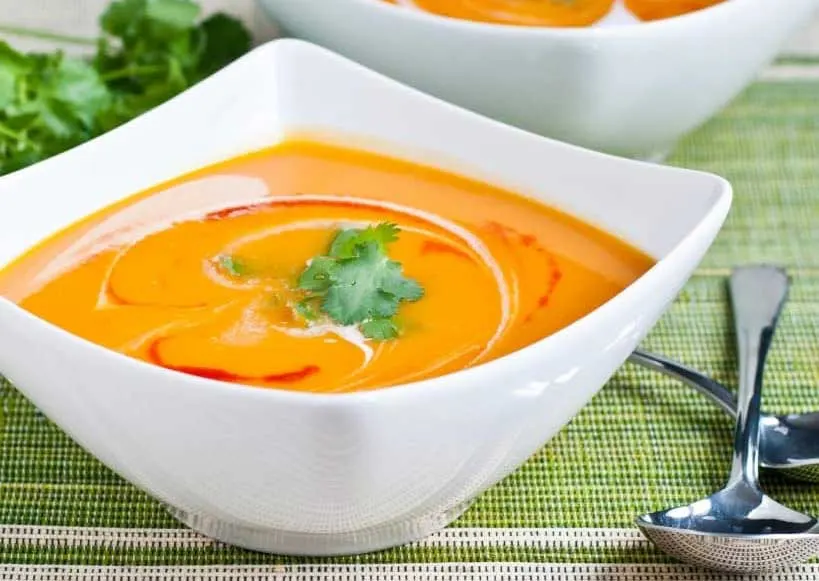 We eat a lot of sweet potatoes in our house, and this soup is a really unique way to use them. Made with potatoes, coconut milk, and Sriracha, this soup is vegan, warming and nutritious. If you're not vegan, you can serve this soup alongside a gooey grilled cheese for the perfect comforting lunch.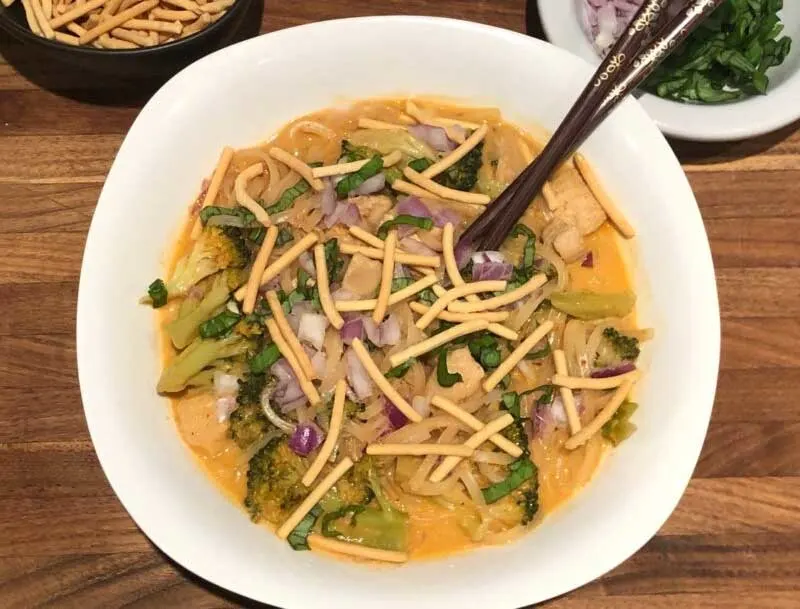 There's nothing like making a dish at home and it tastes on par with takeout food. This Thai curry soup is creamy and cozy with the perfect balance of unique flavors. We suggest adding sliced jalapeño on top for extra heat.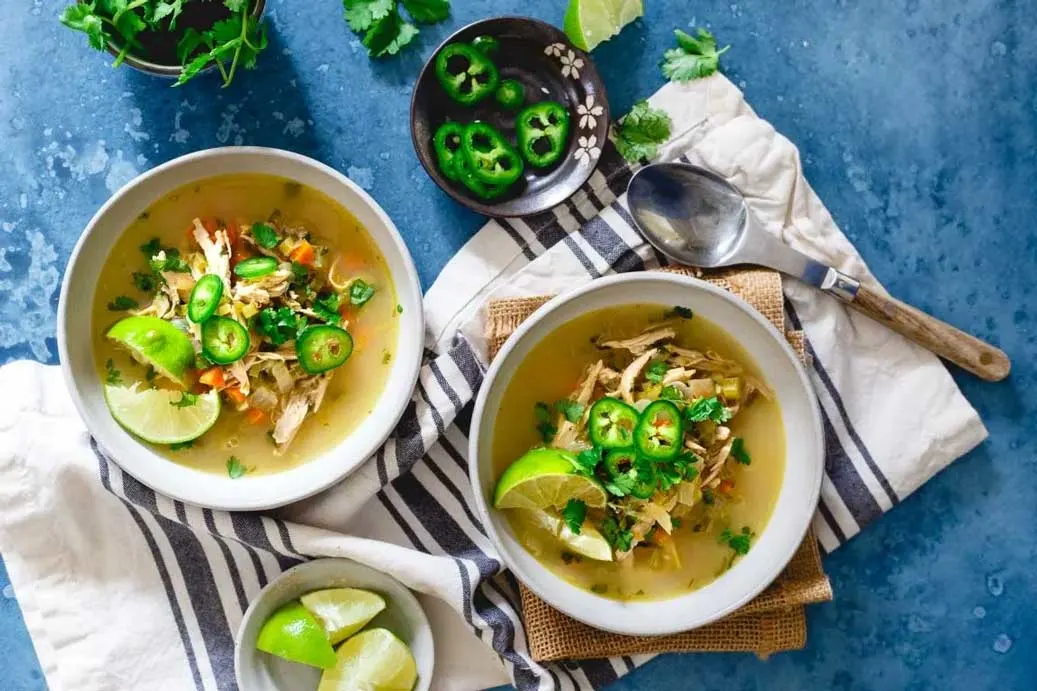 This spicy chicken lime soup is perfect if you're feeling under the weather, or you can just enjoy it all winter long. Using a rotisserie chicken makes this soup a breeze to make as well. Ginger and jalapeño adds a nice level of spice, but you can always add more hot peppers to bring up the heat.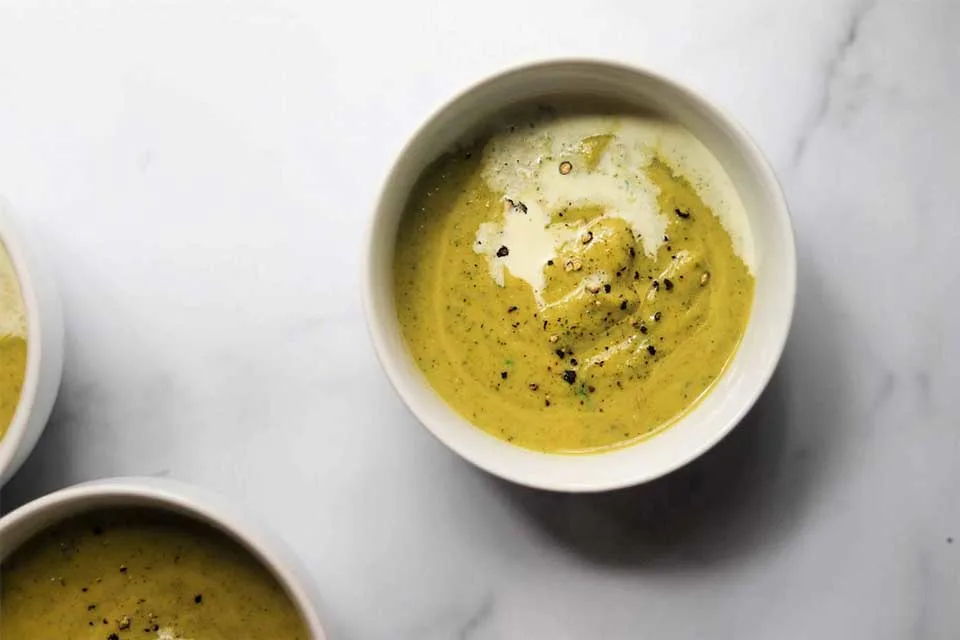 Zucchini is one vegetable that always seems to go nuts in our garden. We're often left with more than we know what to do with. This spicy zucchini soup is the perfect way to use them, along with a few jalapeños (or serrano's) as well!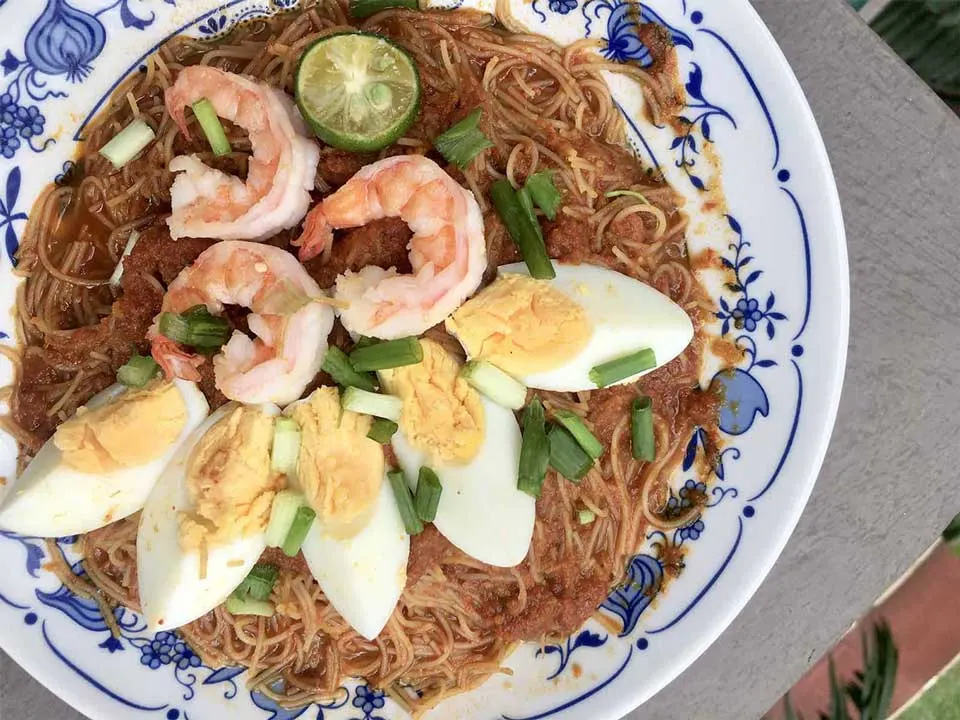 This is more of a noodle dish than a straight soup, but we think it's worth including. The spicy, tangy flavors come together for a mouthwatering meal you'll want to make over and over. You'll be making your own spice paste and sourcing some unique ingredients, but it will be worth it in the end.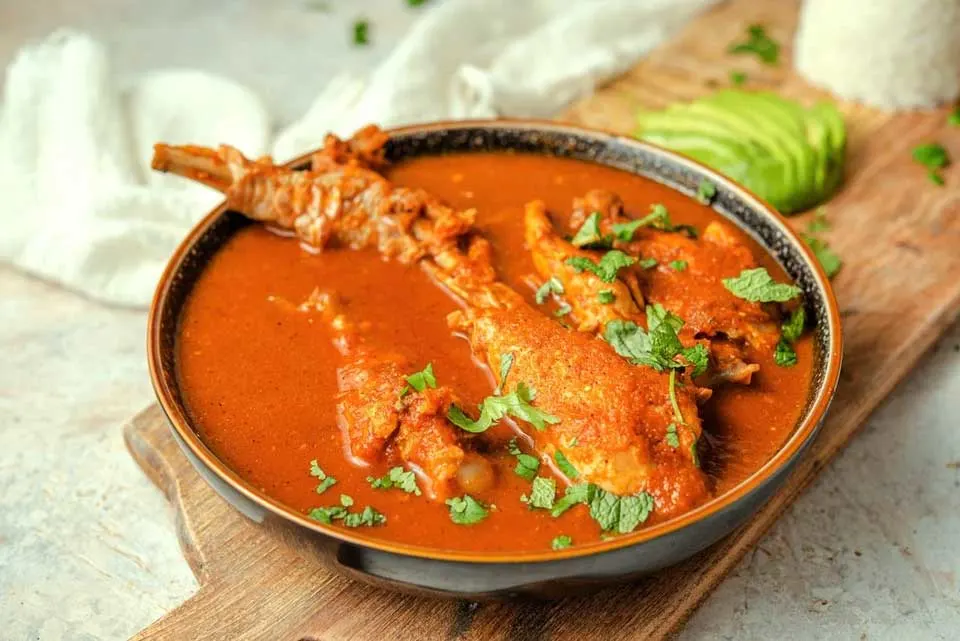 A unique cross between a stew and a soup, this hearty Mayan dish is one of the famous Guatemalan foods. While typically reserved for special occasions, you can serve this spicy dish up at any time of the year. Serve with rice and enjoy the unique flavors of this spicy soup.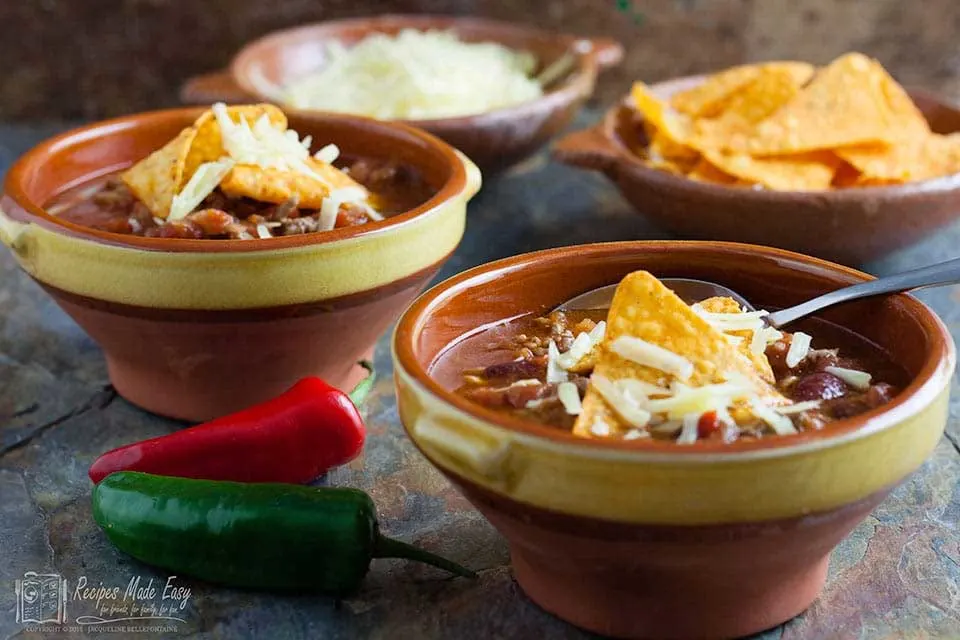 While some of the spicy soup recipes on this list are a bit more involved, this recipe is economical and quite simple. Lean beef, chiles, and cocoa powder all add to the flavors of this soup, making it a hearty and tasty option for a weeknight meal.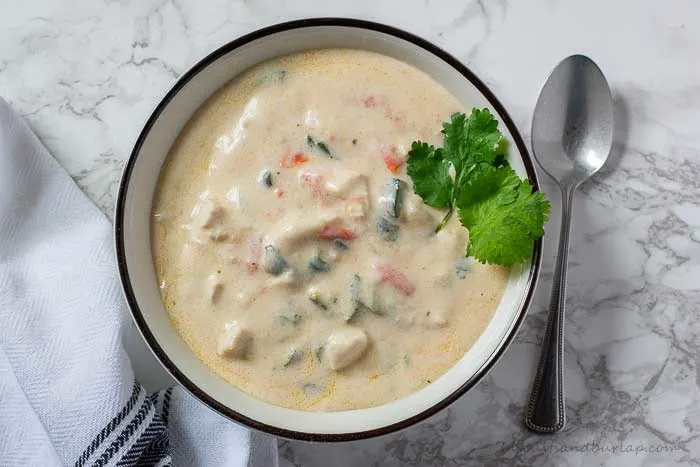 Poblanos are very versatile in the kitchen, making them a favorite in our garden every year. While not very spicy on its own, this recipe does very well with the addition of hot pepper flakes to level up the heat. It's the perfect way to use up a couple poblano peppers when the chilly nights begin to set in.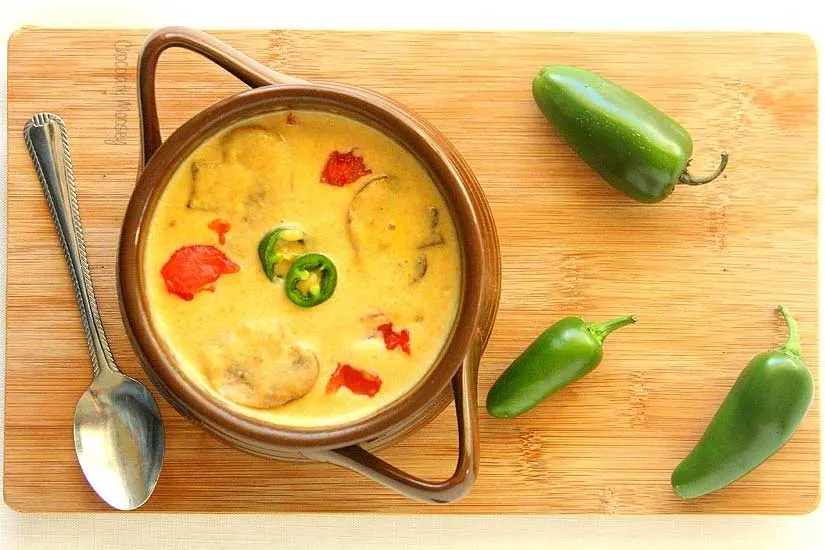 Since we're on the topic of roasting peppers, it's worth shouting out this roasted jalapeño soup. Peppers, mushrooms, carrot, onion and milk all add to the flavor of this recipe. We're always looking for ways to use up our jalapeño peppers because they're so prolific. This recipe fits the bill.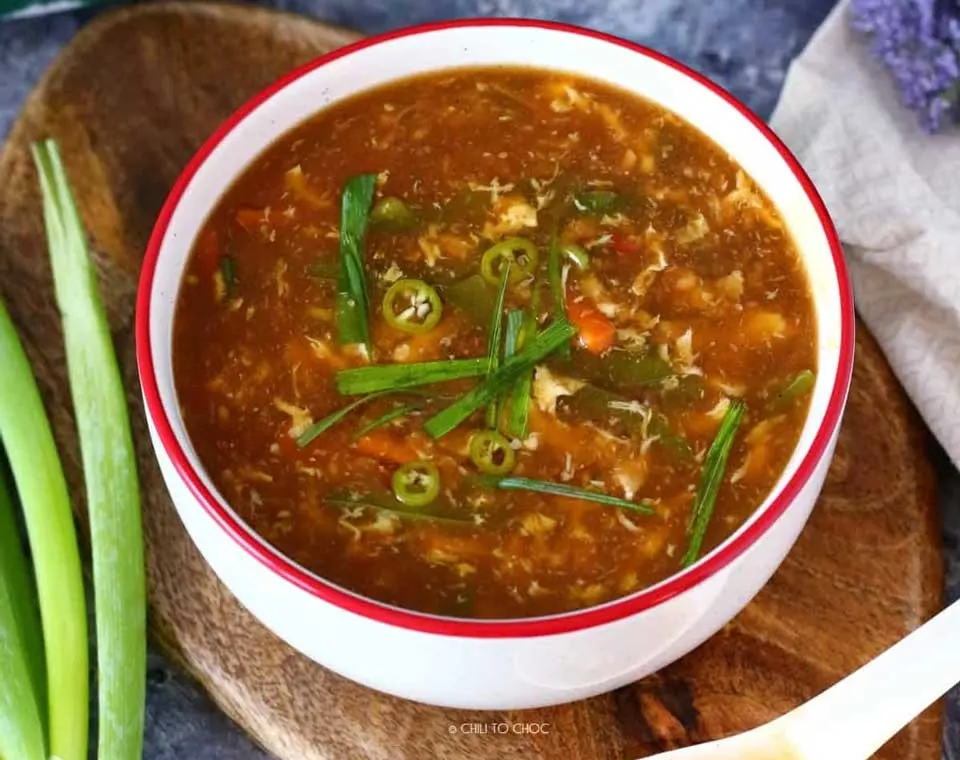 Hot and sour soup is one of those dishes that makes our mouth water whenever we hear it. We have fond memories of ordering hot and sour soup on some snowy nights here in CT. It's not terribly complicated to make at home. And, we love that you can turn up the heat level as much as you'd like and it still tastes delicious.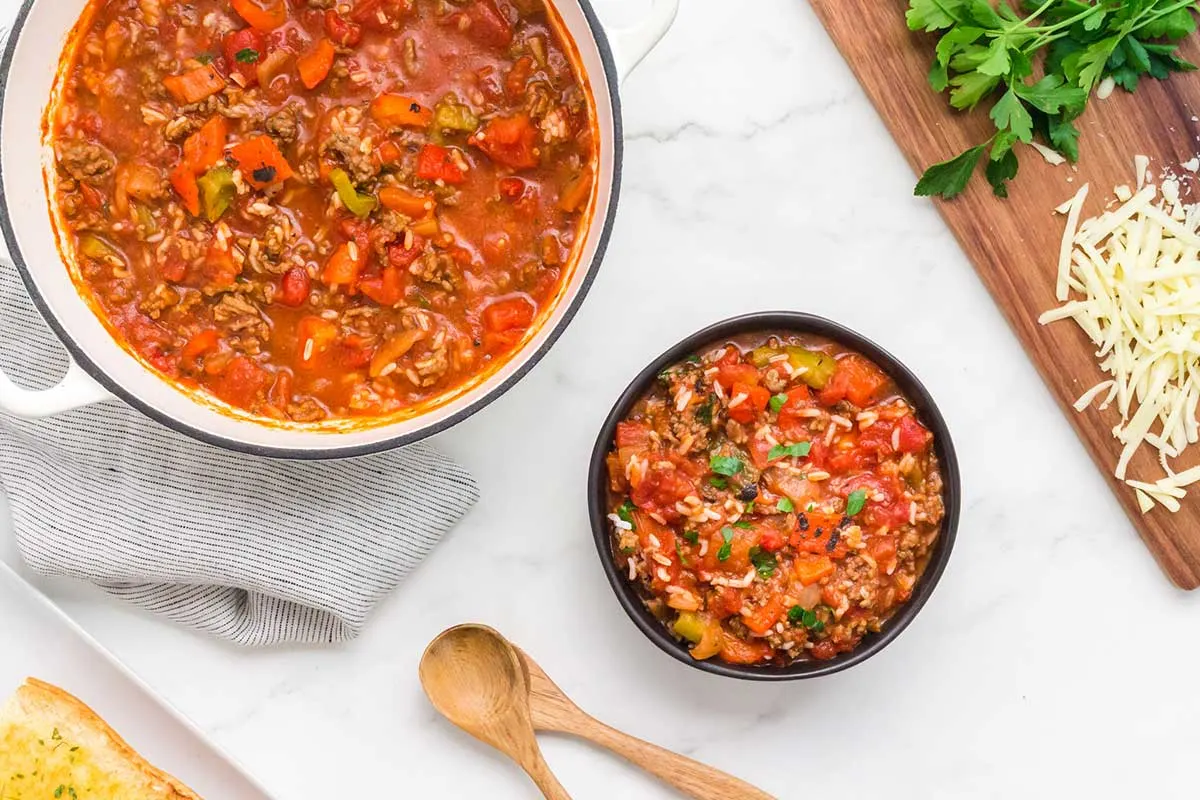 A Pepper Geek favorite! Our very own stuffed pepper soup can be kicked up in heat with the addition of cayenne pepper, or even a few slices of your favorite super hot. We've also made this soup with some serrano's added into the mix and loved the heat and flavor. And of course, don't forget the hot sauce on top!
---
Is your mouth watering yet? Let us know in the comments which recipe you're making for dinner tonight! Now that the chilly months are upon us, we're excited to be eating a lot of spicy soup.
Also, if you have a favorite spicy soup recipe that isn't on this list, leave us a link below. We love trying new recipes in the kitchen and you never know, it may just end up being one of our favorites as well.