Many people don't know how diverse the world of jalapeño peppers is. There are dozens (possibly hundreds) of individual varieties labeled as "jalapeños," each with its own traits.
The purple jalapeño pepper has a unique characteristic, you guessed it, it's purple. The plant is considered more ornamental than functional, but the peppers are edible and spicy, too.
In this article, we'll discuss the purple jalapeño in detail. You'll learn what the plant looks like, how the peppers taste, how easy it is to grow, and the uses of the plant and peppers. Let's get started!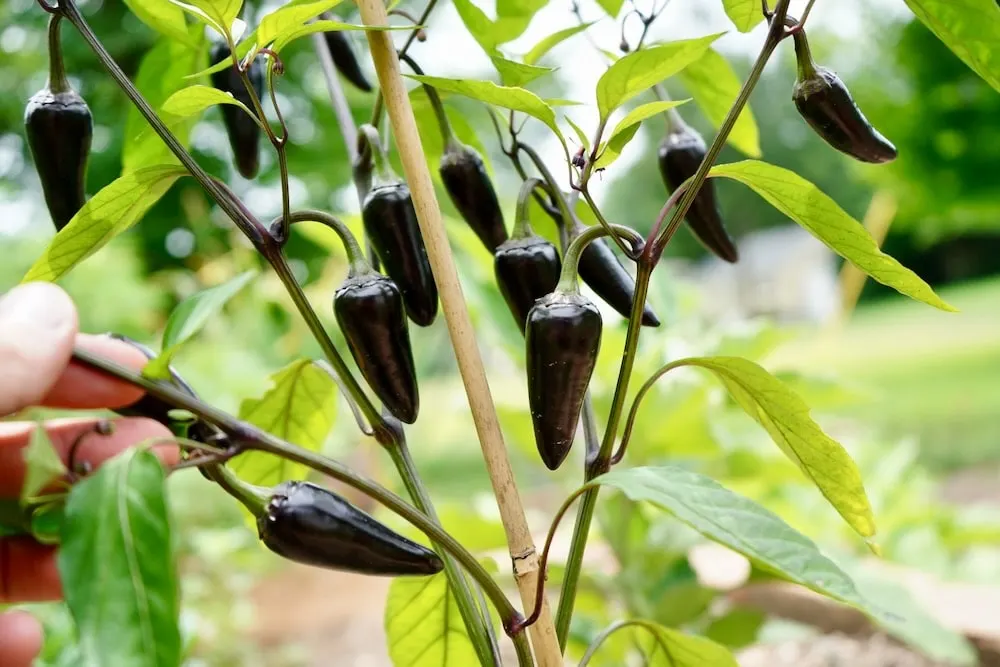 ---
About Purple Jalapeños
The purple jalapeño is considered a specialty pepper variety for its unique coloration. The peppers ripen from green, to deep purple (almost black), and finally to dark red.
Purple jalapeños are smaller than traditional green/red jalapenos and have a pointed, cone-like shape. The plants are also more compact and less productive than most jalapeños.
However, the plants are beautiful, often showcasing all three colors simultaneously during the growing season. Plus, the fruits are edible and spicy!
Note: The Hungarian black pepper has a very similar appearance to that of the purple jalapeño. It is unclear whether these two varieties are in fact the same or are distinct from one another.
The flowers on the purple jalapeño plants are also a rich violet color, adding to their attractiveness in the garden. Even the leaves and stems have a tinge of purple to them, making the plants stand out against lighter foliage.
---
Purple Jalapeño Flavor and Heat
Purple jalapeños can be eaten while they are still purple (unripe), but they can be bitter at this stage. When red and ripe, they take on a sweeter, milder flavor. This is true of most of the jalapeño types we have tasted.
The purple color is desirable for making colorful and unique foods, such as pickled jalapeños or relishes. To top it off, the purple coloration comes from anthocyanin, a pigment with many health benefits.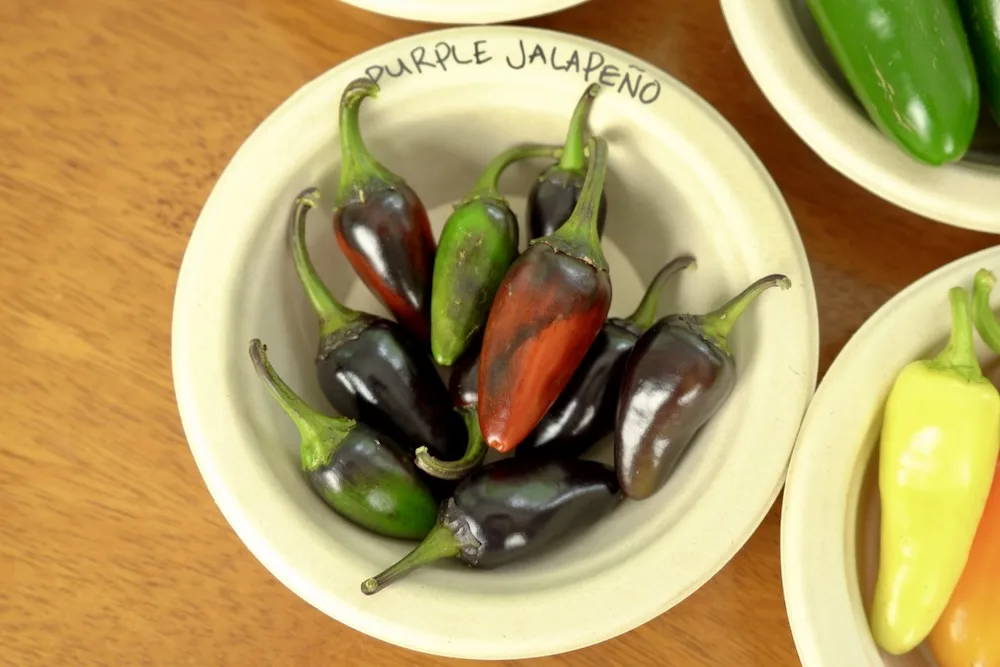 Purple jalapeños have average to low jalapeño heat, coming in around 3,000 – 5,000 SHUs on the Scoville scale. When the peppers fully ripen, the heat is complimented by sweetness.
---
Purple Jalapeño Seeds and Growing
If you want to try purple jalapeños, you'll have to grow them yourself. Thankfully, the seeds are fairly easy to find and the plants are no more difficult to grow than regular jalapeños.
Seeds:
Like I mentioned, the plants have a compact growth habit, often peaking at about 2-3′ in height. One of our plants even sprawled across the ground, which was not ideal.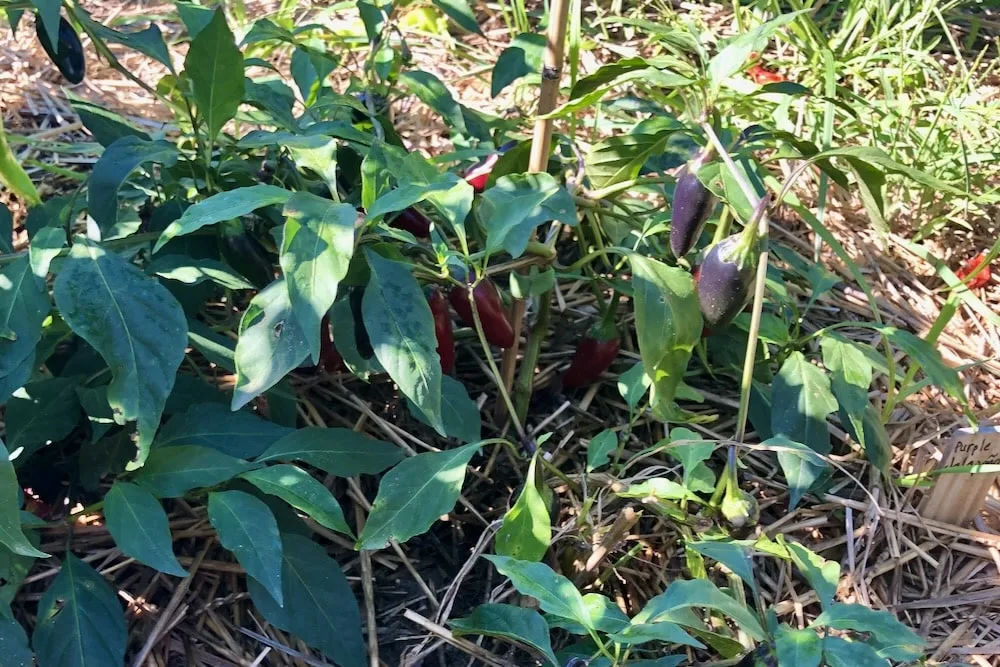 Yield is underwhelming, though the plants can potentially produce a few dozen peppers if they are harvested regularly. They will do best in rich, loose soil with organic matter added in early spring.
Overall, the purple jalapeño plant is more of an eye-catcher than anything else. I would only grow it again to add interest to an ornamental garden bed.
However, I would always choose a more reliable jalapeño variety (such as jalafuego or goliath) if yield, fruit size, and flavor are priorities.
---
The purple jalapeño is an attractive pepper and plant. It can make a great new addition to the hobby gardener's collection, even if it isn't the best yielding or tasting. Happy growing!