If you happen to be from the Southwestern United States, chances are you know all about hatch green chile. New Mexico is considered the green chile capital of the world thanks to their age-old cultivation of these prized peppers.
Now that we have grown a few New Mexico chile varieties, we'll share everything we have learned about hatch green chile. Let me just say up front, these peppers have won me over for many reasons! Let's get started.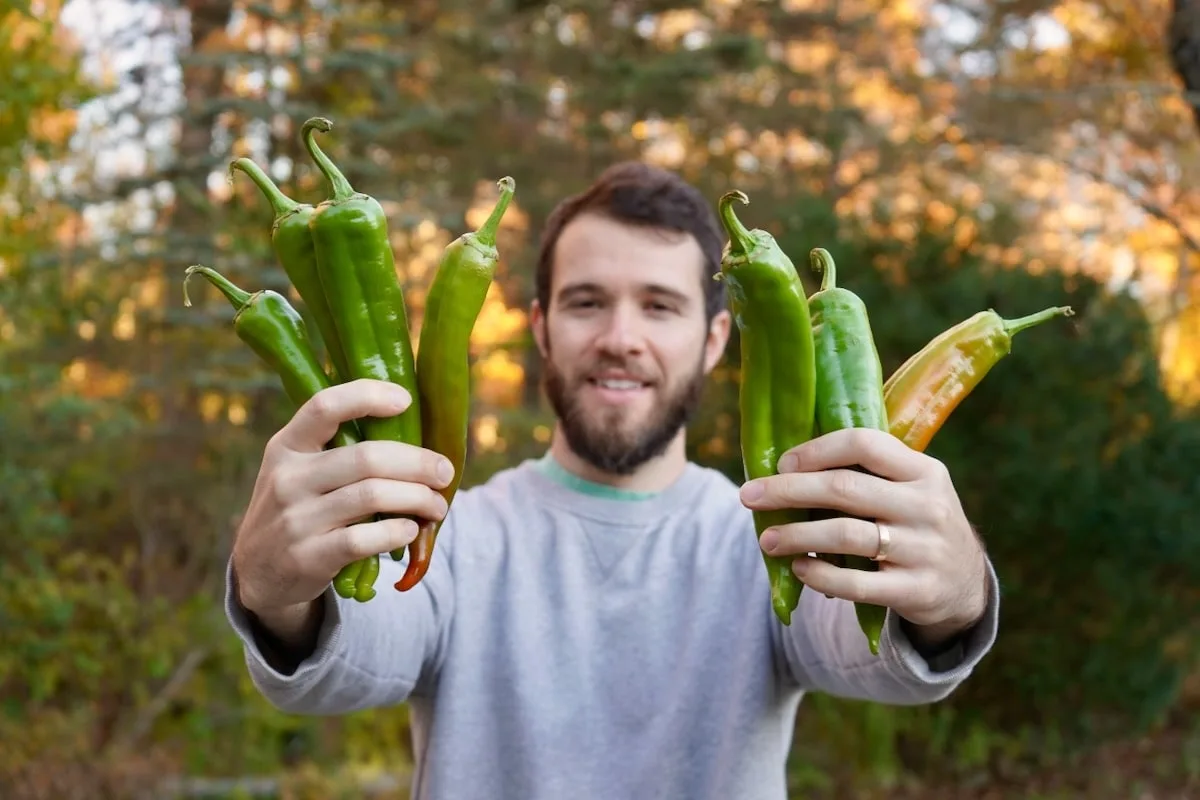 ---
What is a hatch green chile?
Hatch chile, or New Mexico chile, refers to a group of chile pepper cultivars developed in New Mexico. Their cultivation dates back to the early days of Spanish settlement in the region.
Hundreds of years ago, many different types of chiles were grown in New Mexico, including early forms of the jalapeño, serrano, and poblano. However, one type adapted particularly well to the New Mexico region.
These long, green chiles ripened to red in the fall, with some cultivars being adapted to specific regions within New Mexico. They can be harvested either green or red, and each color serves a different purpose.
Today, centuries later, many of the same landrace varieties are still grown in the same regions. There are now thousands of acres devoted to growing hatch chiles across New Mexico, California, Texas, and Arizona. To top it off, New Mexico hosts a Hatch Chile Festival each year to celebrate the harvest season!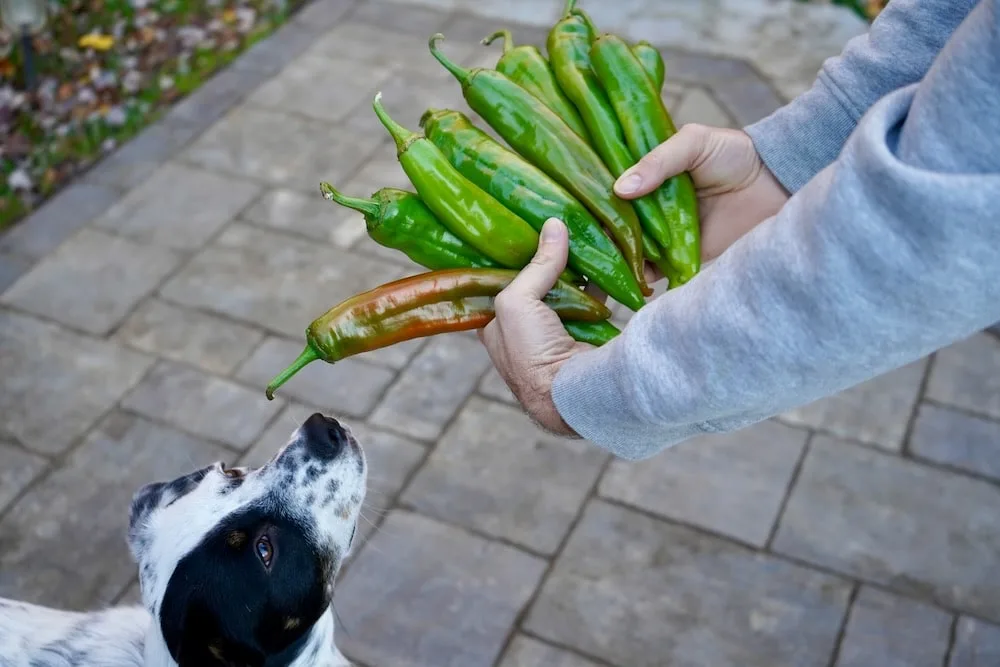 Technically, to be called 'Hatch' chile, the peppers must be grown in the Hatch Valley of NM (sort of how 'Champagne' must come from a certain region in France). If you're growing your own at home, they're just called New Mexico chiles.
Hatch chile varieties
There are many more varieties within the hatch chile family, including chimayó, española, and guajillo. They all look fairly similar, but vary in heat, size, and productivity.
---
Hatch Chile Flavor
If you read around on the internet, you'll find many people describing hatch chile as "smoky" or "earthy." However, they are not smoky in a traditional wood-smoked manner.
In my opinion, hatch green chile tastes fresh and vegetal, with a mild pungency somewhat like raw onion (only without the bad breath). The combination is magical, and my preference is to eat them fresh. In fact, these peppers were once considered more of a spice than a vegetable for their enticing aroma.
When roasted, New Mexico chiles take on a different profile, transforming to a more mellow, almost buttery flavor. Roasted chile is great for adding to stews, or stuffing for chiles rellenos.
Red chile is usually dehydrated and used as a spice, however many use the red chiles fresh for red sauce. Red chile has a sweeter flavor, with less sharp pungency.
While some will tell you that you must get your hatch chile from Hatch, NM, I tend to disagree. Our home-grown plants produced delicious peppers. Ultimately, flavor will come down to your growing technique, soil, and the weather conditions.
---
New Mexico Hatch Chile Heat Level
Most hatch green chile is spicy, but the level of heat can vary. Every New Mexico resident has their preferred spiciness: hot, medium, or mild.
Hatch chile typically ranges from 500-3,000 SHUs on the Scoville scale, though some cultivars can reach closer to 10,000 SHUs. There is even a no-heat variety known as the 'conquistador,' also known as 'Spanish Paprika.'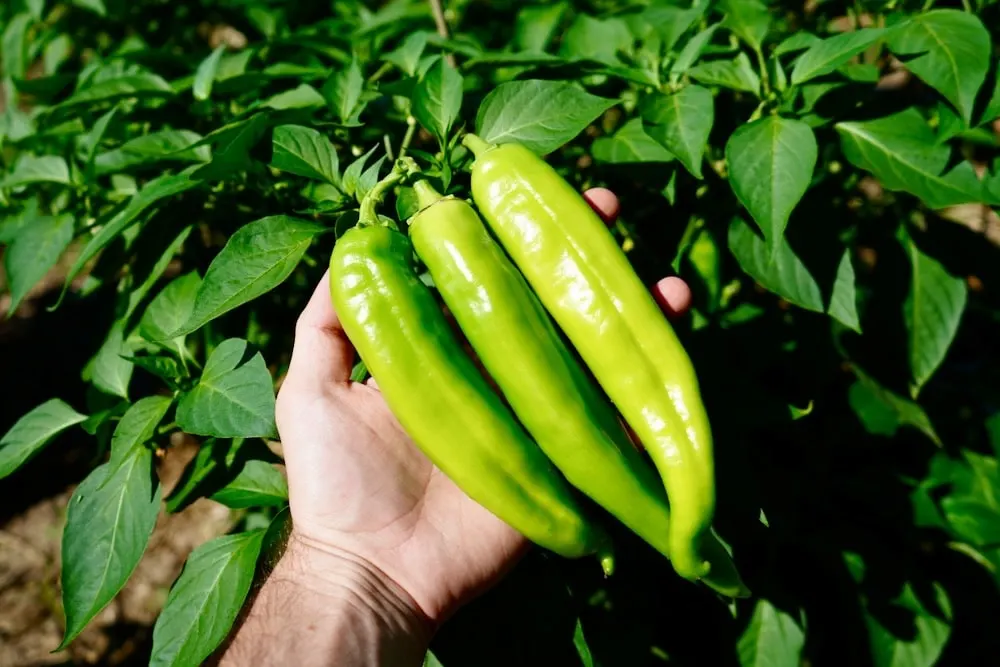 ---
Hatch Chile Plants and Growing at Home
Our first year growing hatch chile, we chose 3 varieties to try. They were NuMex Big Jim, Ms. Junie, and NuMex Heritage 6-4. All of these plants had similar growth patterns, with a dense canopy of leaves, a medium height between 2-3′, a bushy shape, and heavy yields.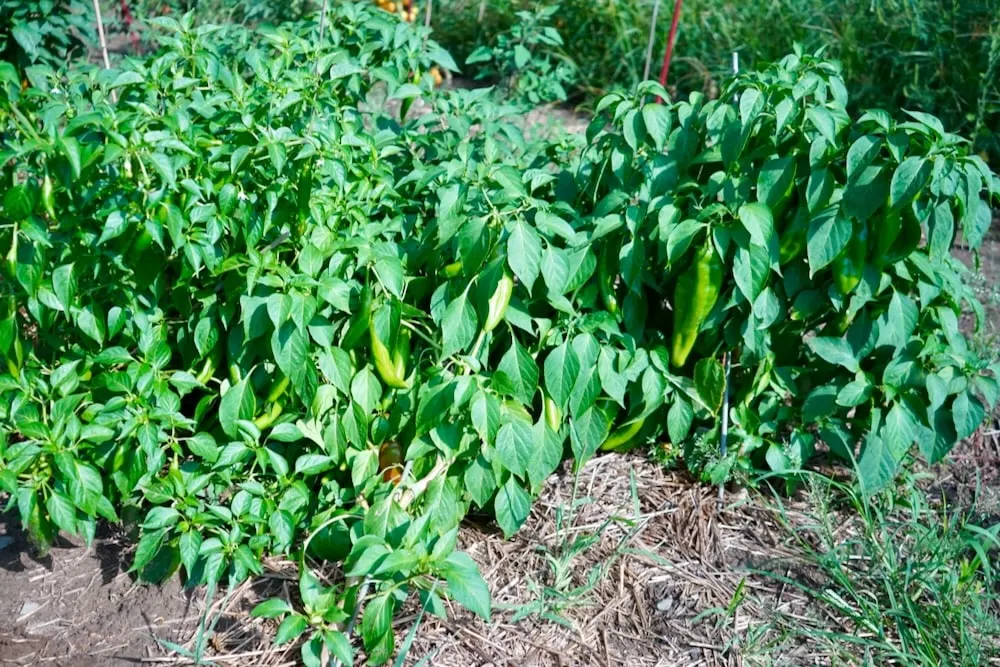 After transplanting our seedlings outside, it took around 80 days to harvest green chile. If you like your chiles red, add another 2-3 weeks onto that.
I highly recommend using a tomato cage to support your New Mexico chile plants, as the fruits weigh down the plants later in the season. We only used a central stake, and our plants fell over after a wind storm!
Yield was incredible, with each plant producing several pounds of green chile. The more we harvested, the more the plants would produce. If we had another month of warm weather, we'd have even more to enjoy.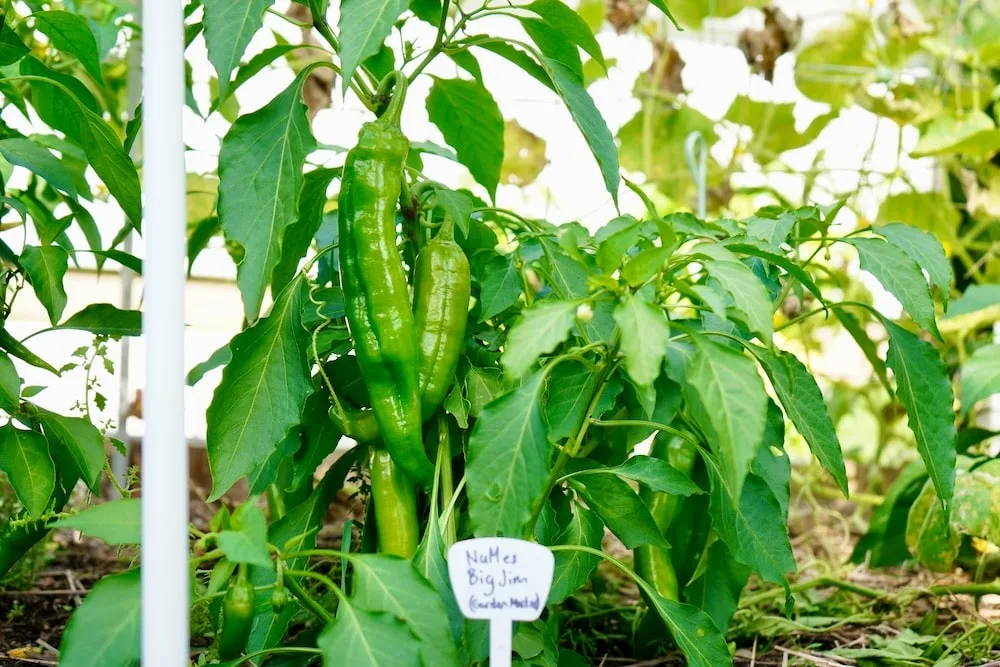 If you want to grow hatch chile yourself, follow our pepper growing guide here. You can find seeds to many hatch varieties on Sandia Seed or at the Chile Pepper Institute.
---
Hatch Chile Uses
Roasted and peeled. In late summer in New Mexico, the smell of roasting green chile is everywhere. Roasting is an incredibly common way of preparing hatch chile. The chiles are traditionally fire roasted to char the skin, then steamed, peeled, and deseeded. The end product can be used right away, or frozen for long term storage.
Sauces. New Mexican sauces are heavy on the chile. Instead of blending the chiles with other spices, sauces are made using pure chiles that are reduced down to a thick consistency.
Chiles rellenos. Since hatch chiles are so large, they are a great candidate for stuffing. For chiles rellenos, you'll start by roasting and peeling your chiles, stuffing them with a cheesy mixture, battering and deep frying, and topping with a tomato-based sauce. Yum.
Ristras. If you've got a big harvest, and are feeling creative, try making your own chile ristra. These strands of dangling red hatch chiles allow the peppers to dehydrate naturally, while also looking beautiful hung on a porch or doorway.
Menudo. Menudo is a traditional Mexican soup made with tripe and a red chile base.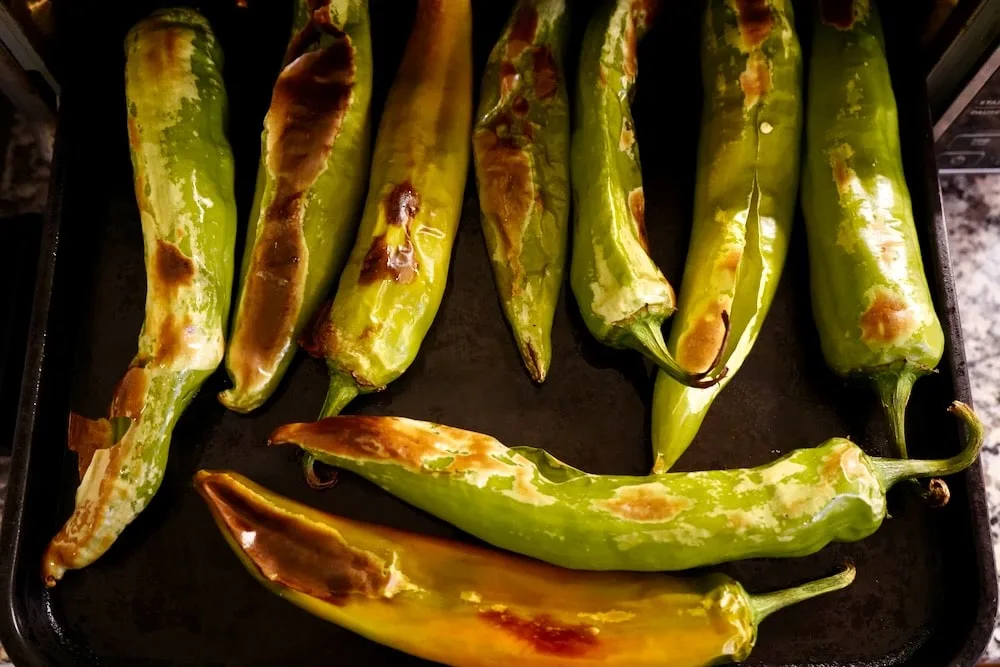 It is pretty amazing how important one crop can be to a community like Hatch, NM. If you want to see it for yourself, this video shows just how engrained hatch chile is with New Mexican culture!
---
I hope this article has inspired you to either taste or grow your own hatch green chile. The delicious flavor is impossible to mimic, and one day we hope to visit the Hatch Valley ourselves!