Banana peppers are one of our favorite peppers to grow in the garden. Not only are they incredibly tasty, but the plants can be prolific as well! Plus, it's a lot easier to offload a harvest of banana peppers to our friends and neighbors. Not everyone likes super spicy peppers.
Sometimes, you may find yourself with more banana peppers than you know what to do with. You can only pickle so many. It's true that pickling banana peppers is our absolute favorite thing to do with them, hence why it's #1 on this list.
However, there are lot's of other great banana pepper recipes you can try as well! Check out our article here and learn the perfect time to pick banana peppers for these recipes. Let's get into it.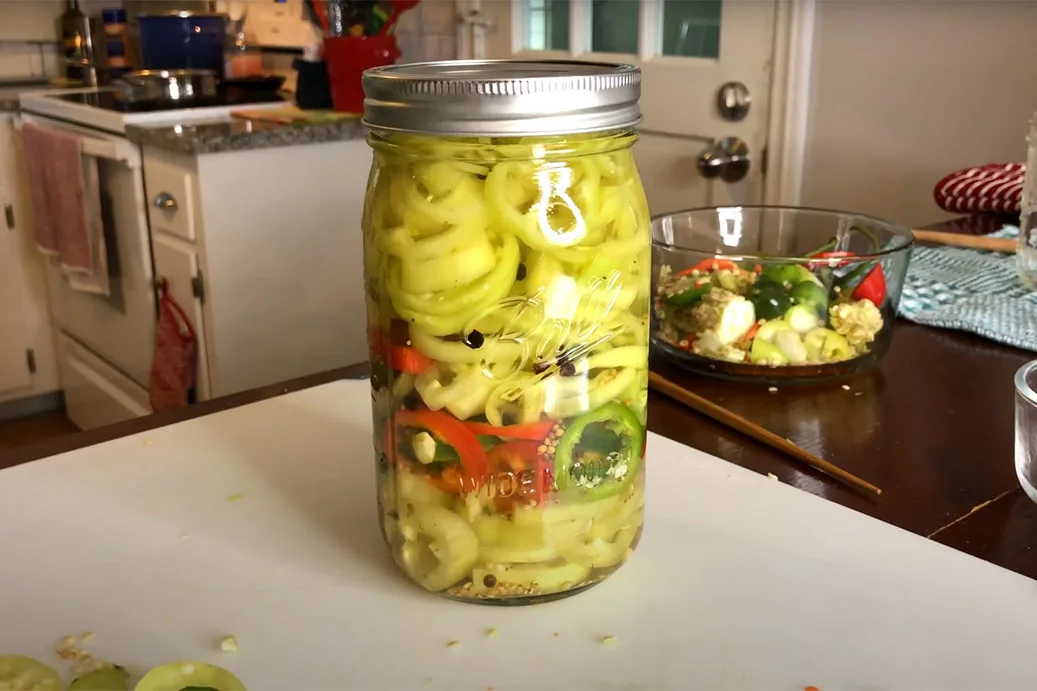 It simply wouldn't be a list of banana pepper recipes without pickles. These are one of our favorite things to make in the fall when it's pepper harvest time. Enjoy them on sandwiches, eggs, or just cheese and crackers. Check out our go-to recipe and video to learn all about how we pickle our banana peppers.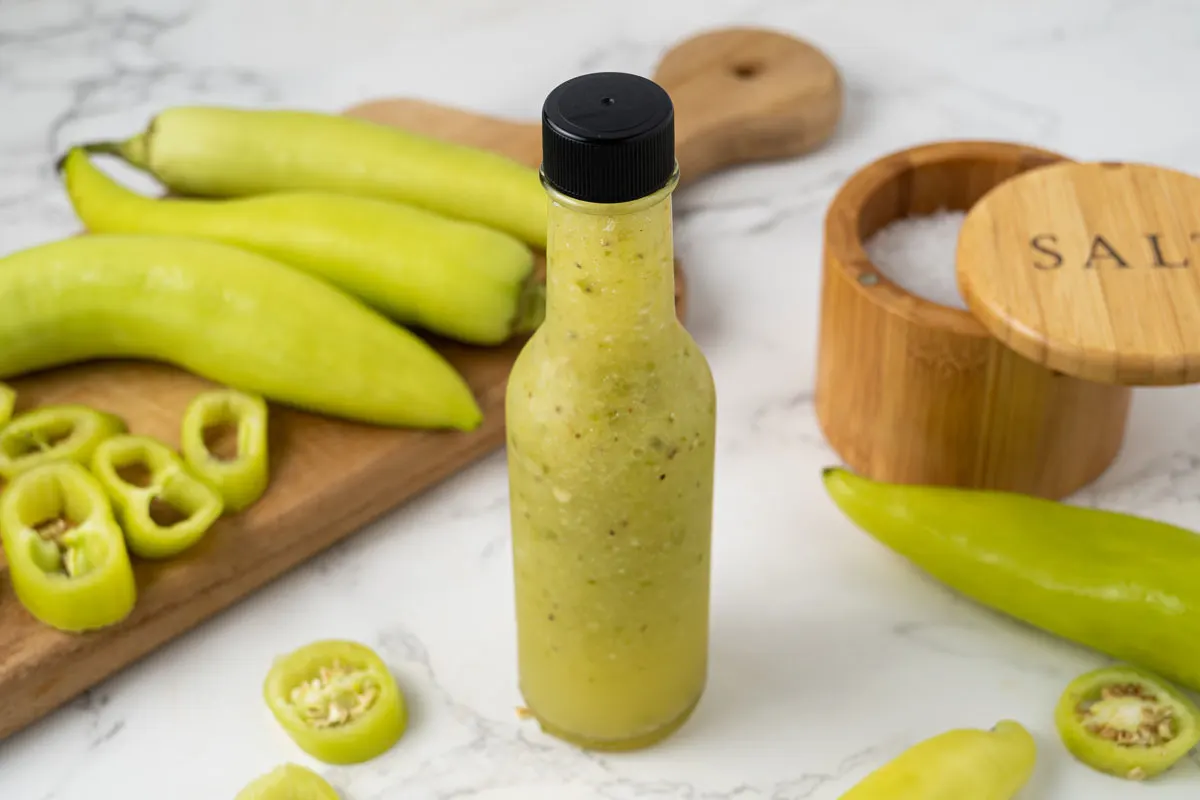 It's no secret that we love making hot sauce with our fresh peppers. This banana pepper sauce is a tasty twist on classic pickled banana peppers. And, its a good way to use up a lot of banana peppers!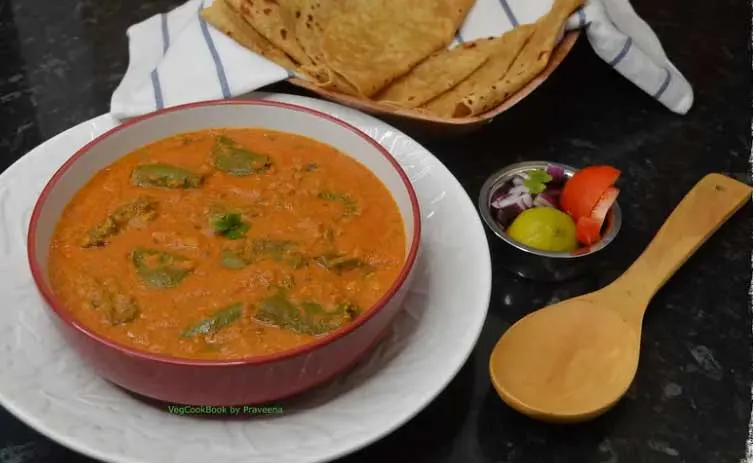 This recipe from Veg Cookbook calls for 6 banana peppers and tastes great alongside some fresh naan. And, it only takes about 15 minutes to prepare, so you don't have to spend all evening in the kitchen.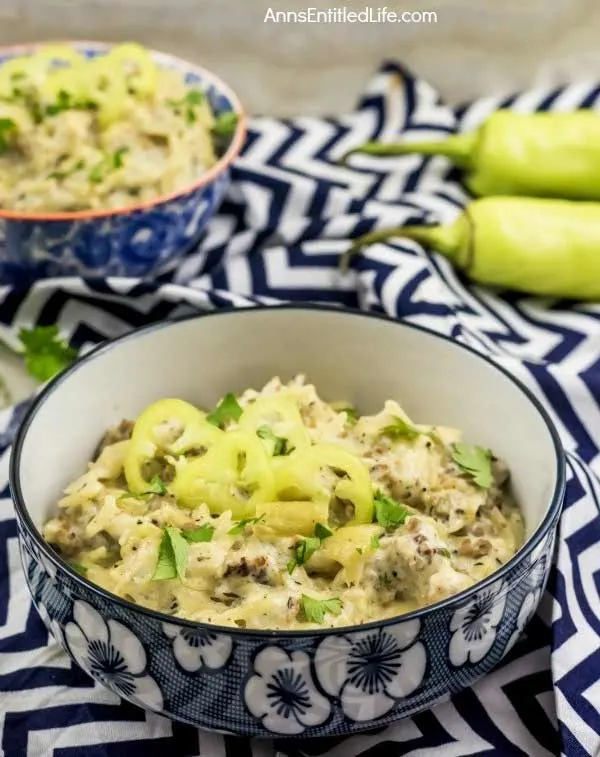 If you're a fan of traditional stuffed peppers (or stuffed pepper soups), you'll want to give this recipe a go. It's a flavorful recipe that makes a perfectly spicy lunch for the fall. The leftovers are also easily frozen so you can prepare it in advance.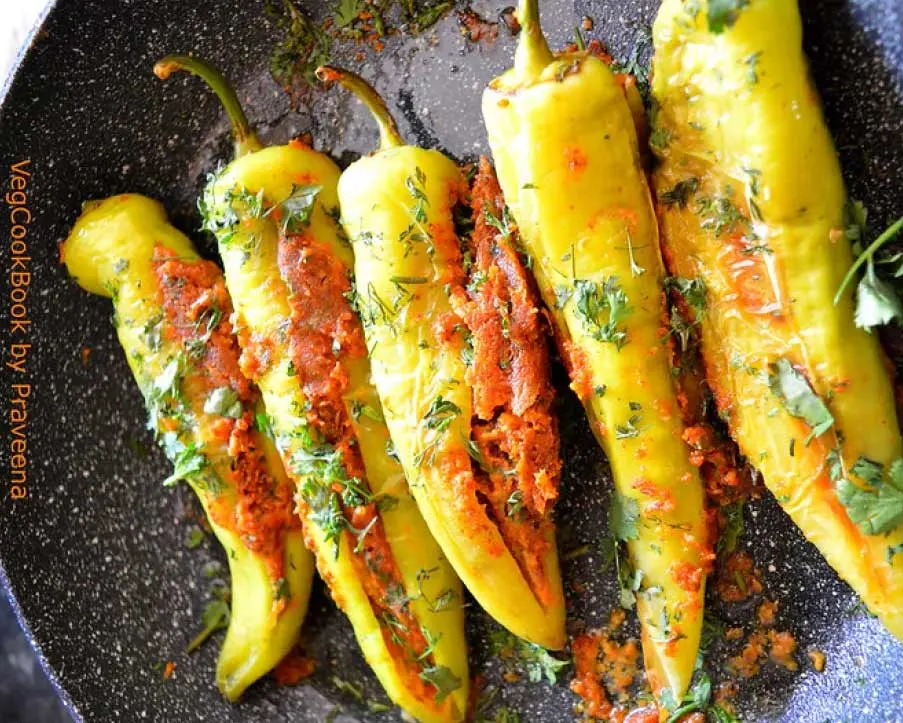 This is another recipe from Praveena at Veg Cookbook. If you want to skip the soup and simply stuff your banana peppers, try this recipe out. Turmeric powder, cumin, and coriander all come together to make these stuffed banana peppers very flavorful and unique. And you thought you could only stuff bell peppers.
Check out some tasty poblano pepper recipes, including stuffed chiles rellenos!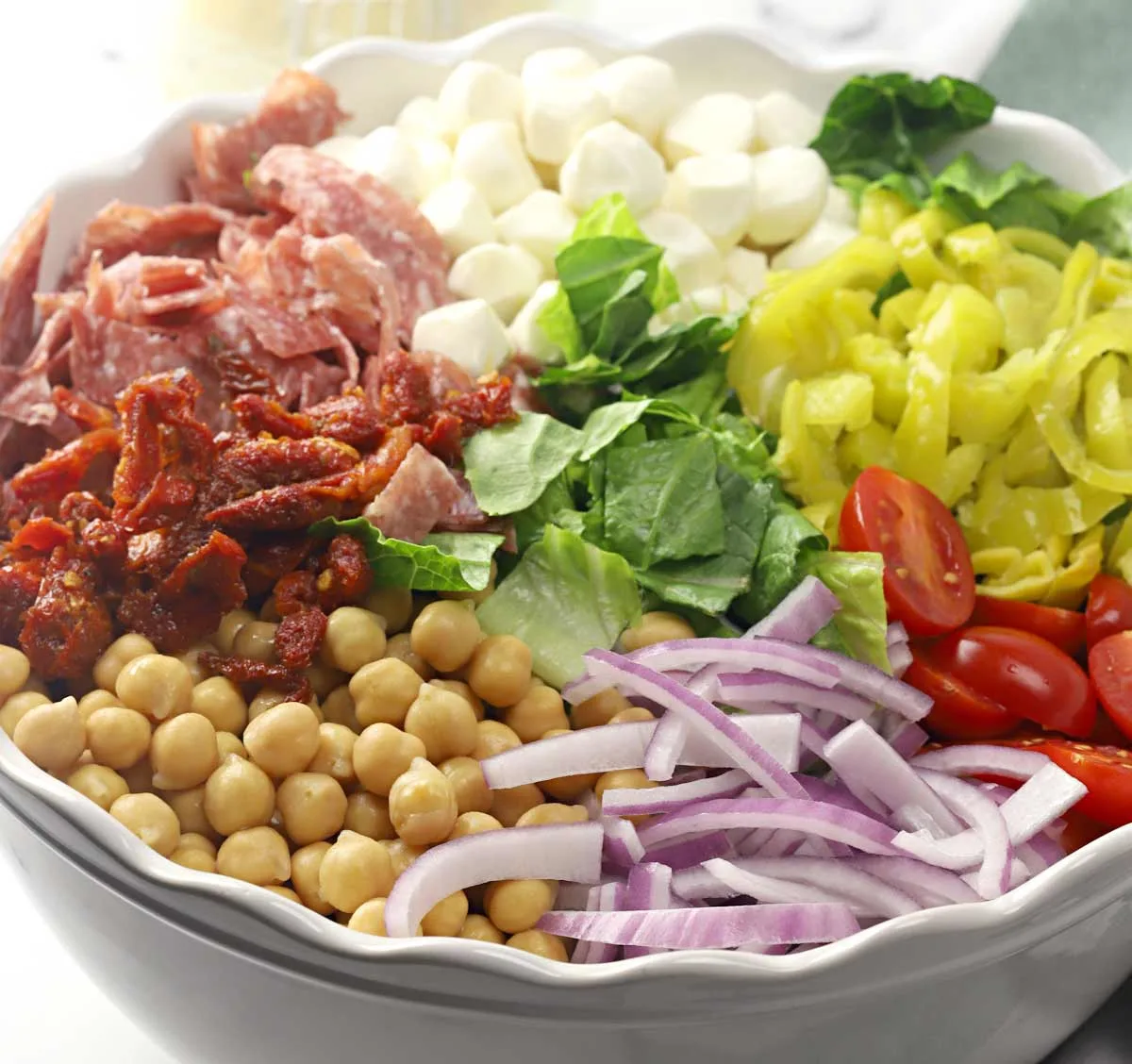 This crisp salad is perfect for a late summer night dinner. Banana peppers add a whole new level of flavor and crunch that cannot be matched. This recipe from The Toasty Kitchen is for an Italian chopped salad and includes banana peppers, as well as some other tasty fresh ingredients. Try using pickled banana peppers for some added zing in this recipe!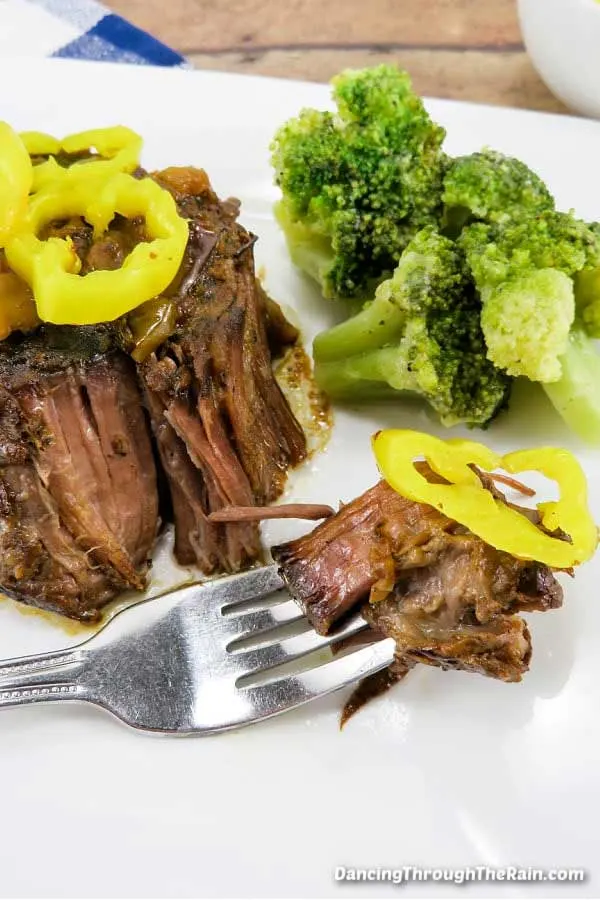 This easy roast only has 5 ingredients, and banana peppers are one of them! And even better, it's made in the crockpot. We love using the crockpot for simple meals we can set and forget. While the recipe calls for pickled banana peppers, you can also quick-pickle them in a bit of vinegar, salt, and sugar for this meal.
If you're craving a grinder but want to skip out on the carb-heavy bread, this salad recipe is the one for you. Who doesn't love a tasty grinder topped with crunchy banana peppers? It's simple, decadent, and can be prepared in under 30 minutes.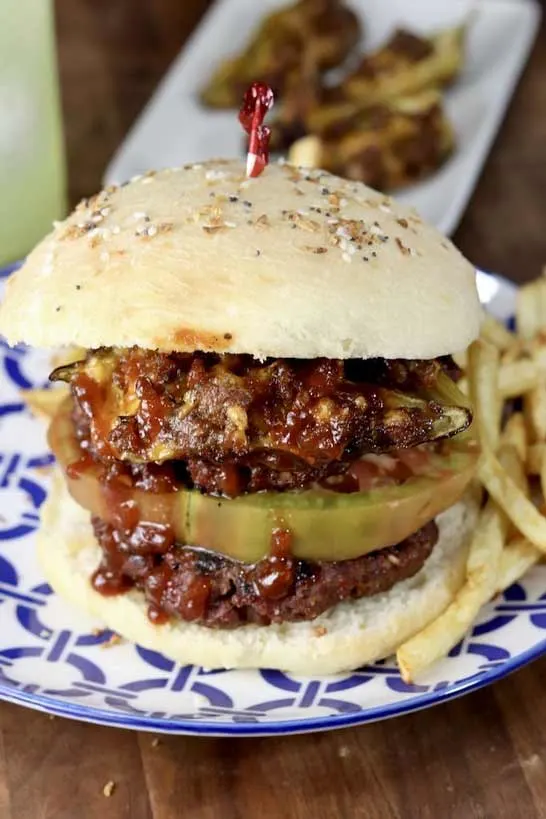 Is your mouth watering yet? If you love the taste of burgers and stuffed peppers, why not combine the two? This recipe is perfect for the late summer months when you're grilling out back. Drizzle with some homemade hot sauce and you're good to go!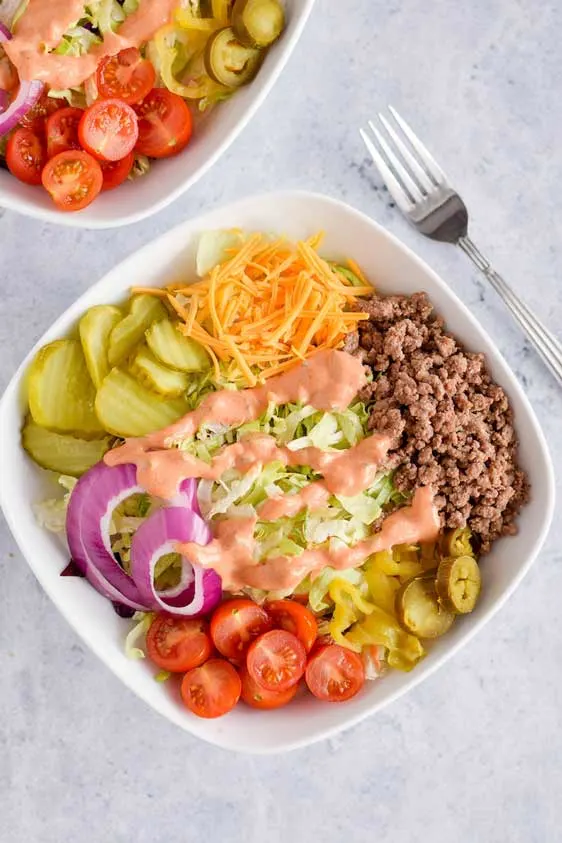 It's no secret that burgers and pickled banana peppers go hand-in-hand. These burger bowls are everything you love about a burger, but without the bun. It's a creative take on a classic, but this recipe is both gluten and dairy free.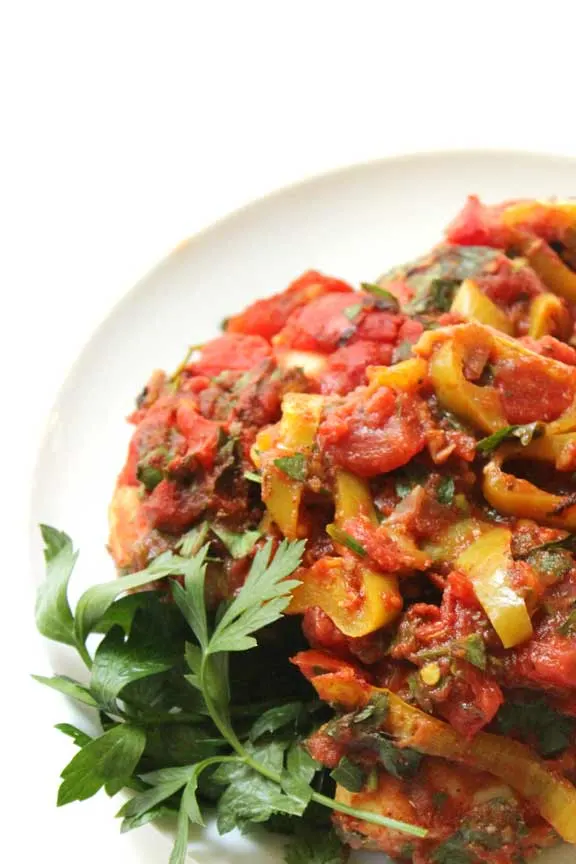 This baked chicken recipe really embraces the flavor of banana peppers. It's bold, flavorful, and even Whole 30-approved. While the recipe calls for store bought banana pepper rings, you can use fresh banana peppers from the garden as well. Try blistering them beforehand for extra flavor.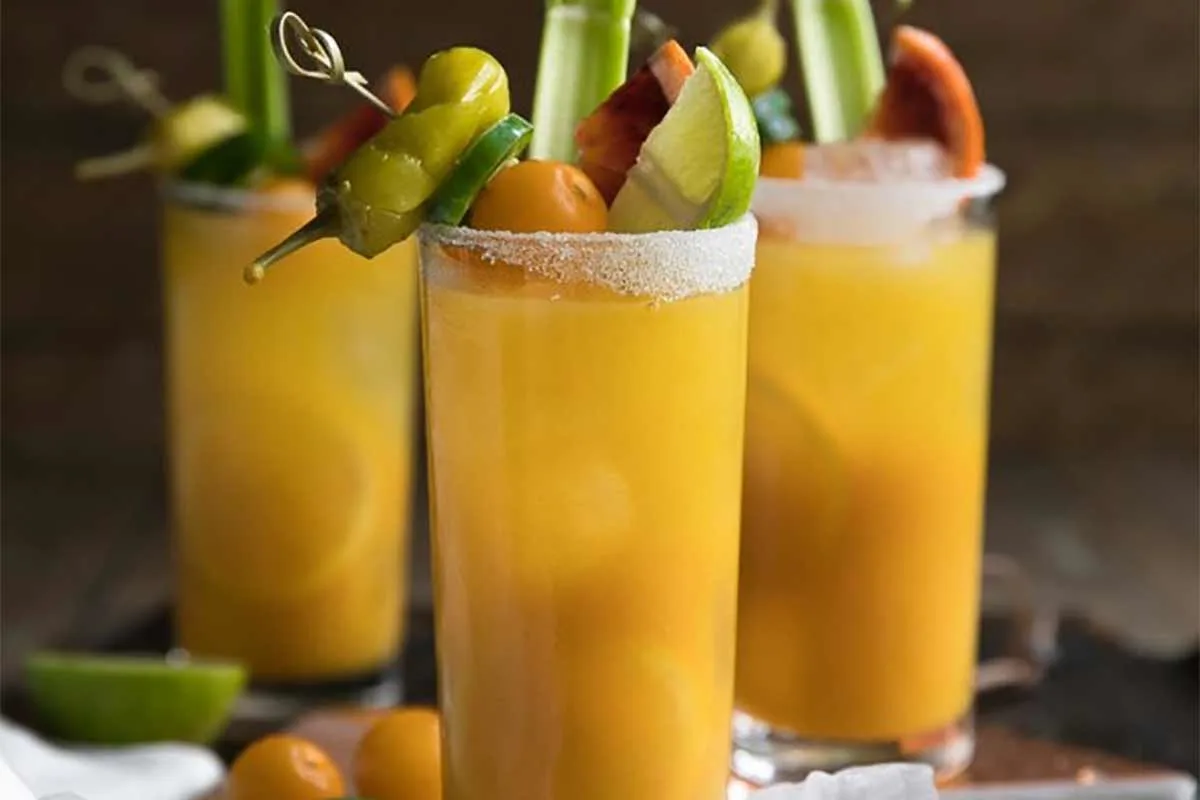 Golden beet tomato Bloody Mary – that is a mouthful. This is a unique recipe that actually uses the juice from your pickled banana peppers. So, if you already have a jar of delicious pickles prepared, try making this flavorful Bloody Mary for brunch.
---
I hope you enjoyed this round-up of delicious banana pepper recipes! How do you like to use up your harvest of banana peppers? We typically make big batches of pickles for our friends and family, but we know how prolific these pepper plants can be!