Vivosun is a big player in the indoor gardening space. Their product lines have grown to include grow tents, heating mats and accessories, and of course, grow lights.
We were lucky enough to have one of Vivosun's best selling lights sent to us for review. We have tested many grow lights from other brands, so it will be interesting to see how Vivosun compares.
In this article, we will share our full review of the Vivosun VS 1500 grow light. We'll cover pricing, specs, build quality, and core features of the light. Let's get started!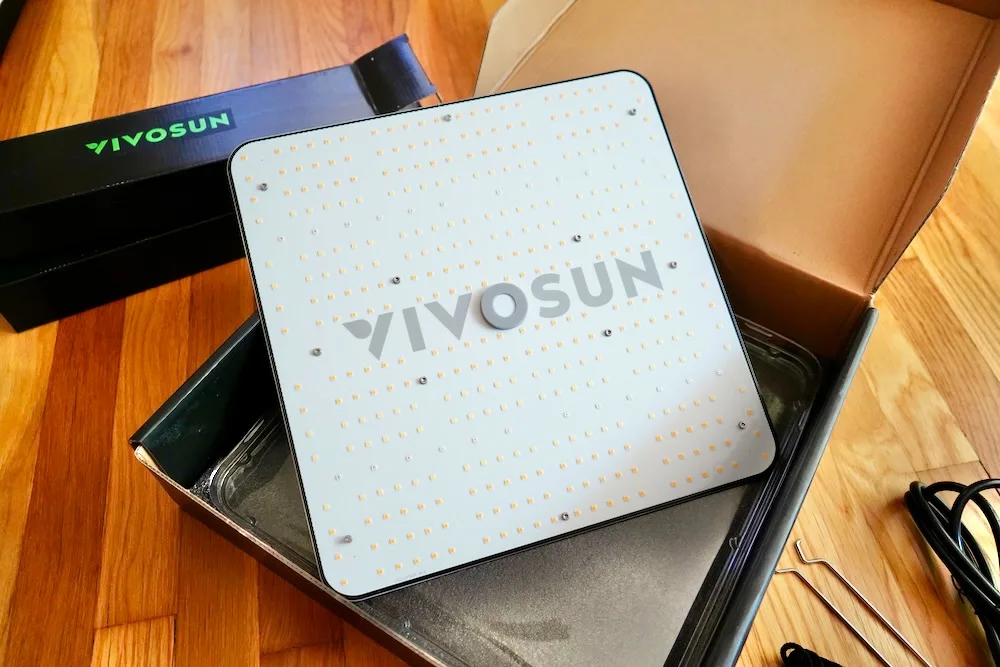 ---
What's In The Box?
Believe it or not, this is the first time a grow light has come in a distinctive package. The delivery of the Vivosun felt more like a special product than other lights we have tested (which is usually a plain cardboard box).
Inside the easy-to-open box, you'll find two long boxes filled with accessories, and the grow light's large driver in the middle. That's it.
Included:
Light panel & driver (attached)
Metal hangers (2)
Ratcheting ropes with clips (2)
Daisy chain cables and splitter
Protective goggles
Power cable
Instruction booklet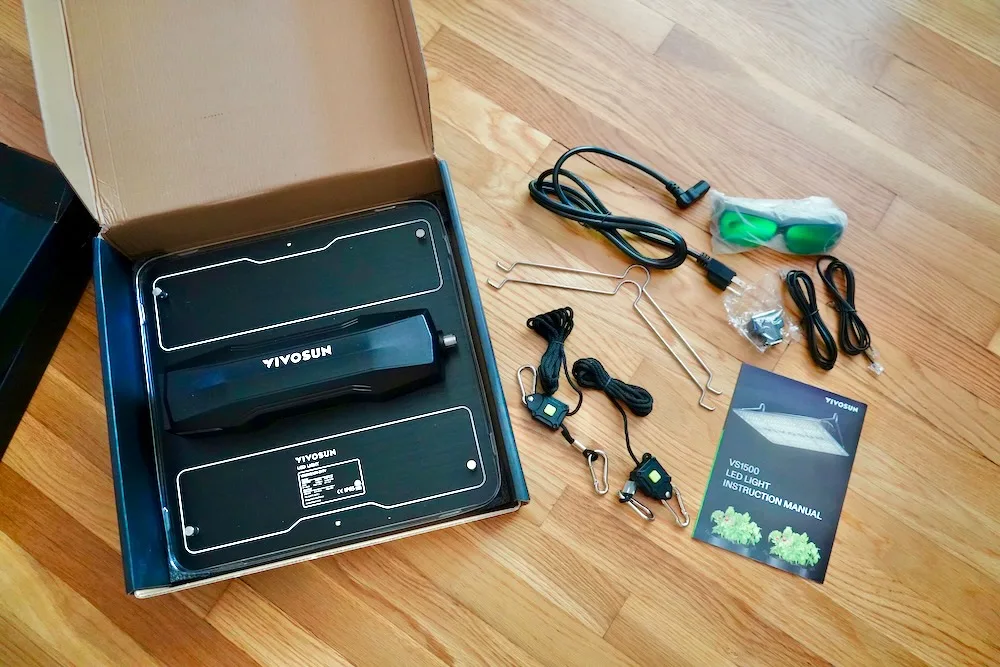 I have to say, I really appreciate the simplicity of the packaging. The convenient boxes are a bonus, especially if you plan to store your grow lights over the summer (like we do).
The metal pieces for hanging the light stood out to me as versatile and useful accessories. These can be used alone (over a pole), or in tandem with the included ratchet clips. They feel stable and secure and were very easy to install.
Another great feature is the button on the ratchet housing. To lower the light, you simply press the yellow button. Other ratchets are more awkward to control, so this makes adjustments easier.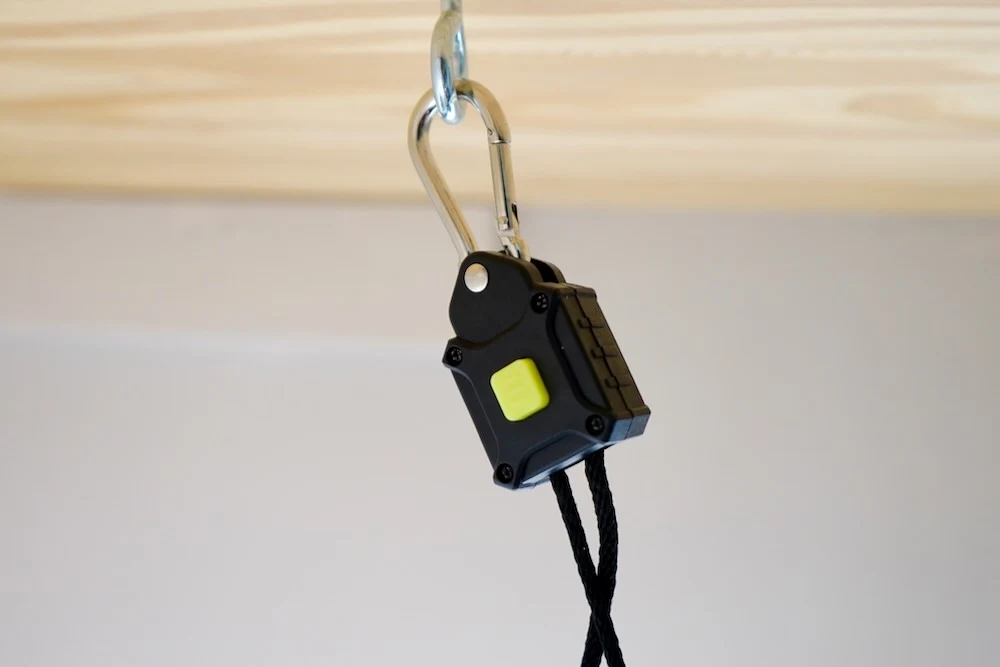 Lastly, no other grow light we own has included safety glasses. These green-lensed goggles block UVA and UVB rays (not that the light produces them), and claim to help reduce strain while working in the grow room.
---
Specs and Features
Grow lights have come a long way in recent years, becoming more and more user-friendly over time. With the VS 1500, it seems Vivosun is continuing to innovate and improve design. Let's get into some of the notable specs and features.
High Quality Components
First off, the light boasts some impressive components. The panel contains 376 Samsung LM301H diodes, mated to a Sosen driver. These are both reliable brands that deliver consistent results.
As a result, this light is highly efficient. Vivosun claims 2.8μmol/Joule with an impressive PPFD map. At an 18″ height, the VS 1500 PPFD value is 1093 in the center, while the similar Viparspectra P1500 hits just 790.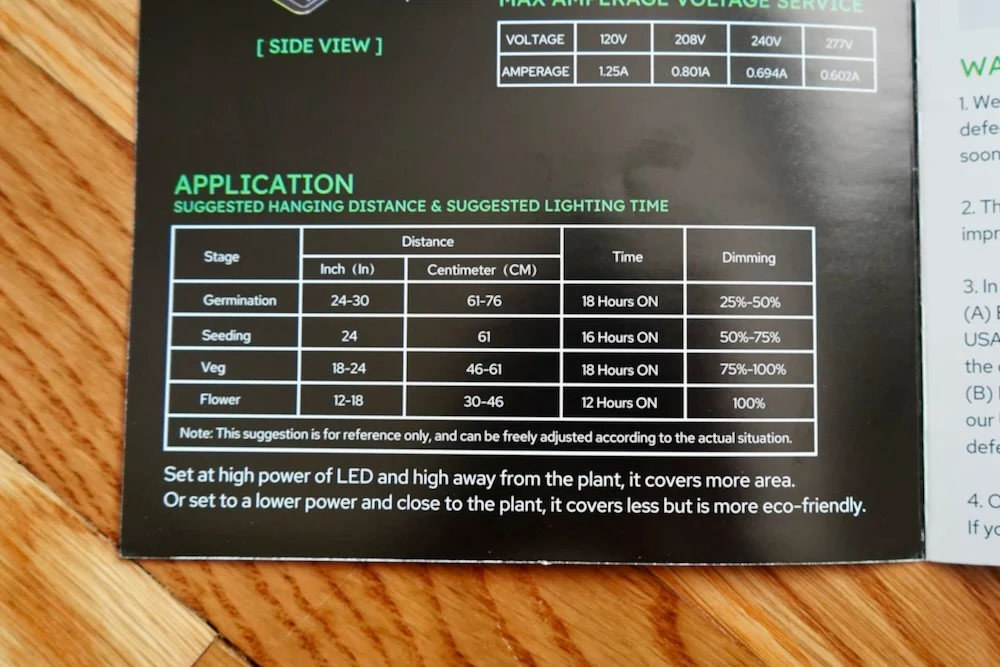 While the unit does not have a heat sink, the driver does have vents to help dissipate heat. Also, the LEDs are spread out on a fairly large panel, allowing heat to escape more quickly.
Full Spectrum Output
Like most LED lights, the VS 1500 has a "natural," full-spectrum output. In other words, it doesn't look purple or blue, but rather like sunlight.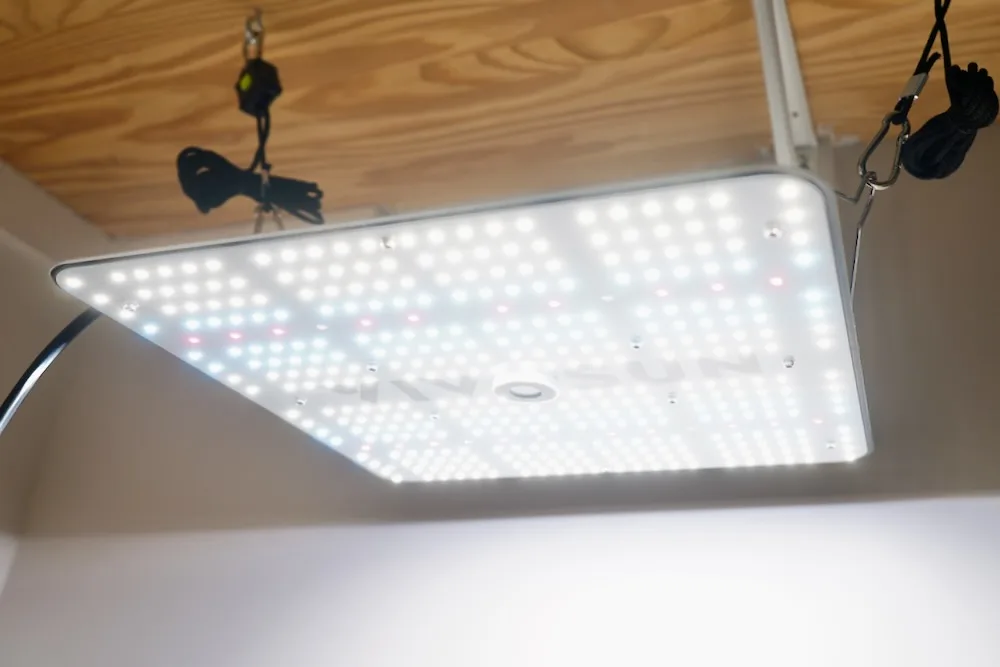 This is great for us growers who have to be around the light all day, but also for the plants. The light includes diodes tuned to 4 different wavelengths, covering the important frequencies for healthy plant growth.
Dimmer Knob
Unlike some of our other LED lights, the Vivosun has a knotched dimmer knob. Instead of having full control, this light gives you just 4 options: 25, 50, 75, and 100% power.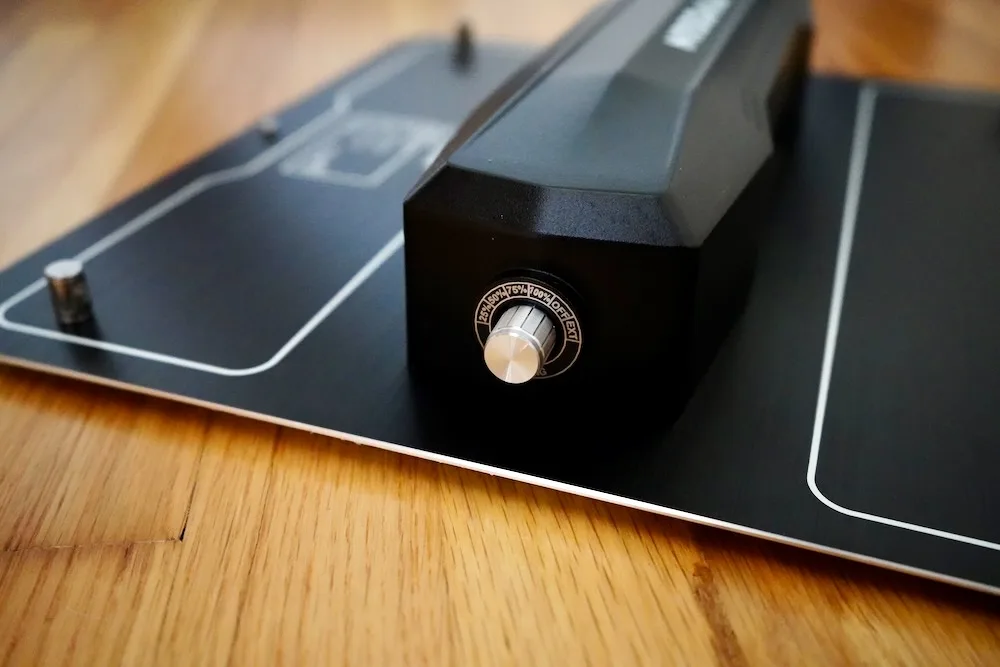 I personally see this as a negative, as I prefer to gradually increase intensity over time to slowly adjust plants. However, others may see it as a good thing; no more fumbling to find the 75% mark.
Other Features & Pricing
Aside from the features mentioned, there are some other nice-to-haves. Here are a few:
Daisy chain capable (up to 20 lights)
Silent running (no noisy fans)
Cool running temperature
Attractive, simplistic design
While the Vivosun VS 1500 may not exactly be a budget LED, it is definitely not cheap. Given the quality of components and the warranty, the price point is what I would expect. Depending on where you buy, it will likely cost between $140-160 (though this could change with time).
---
Overall Conclusions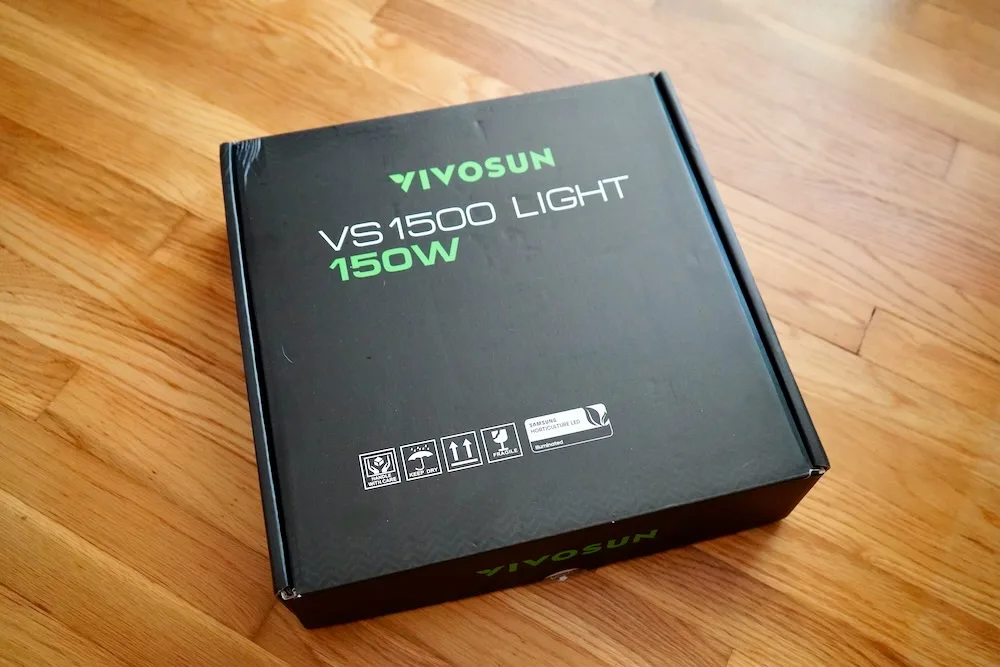 There are a lot of LEDs to choose from on the market. Ultimately, I believe the most important factors are price, quality, and efficiency, and in my opinion the VS 1500 definitely delivers.
This attractive light ticks all of our boxes, and we're excited to continue using the VS 1500 for our pepper growing needs!