There is nothing worse than heading out into the garden only to find mysterious holes all over your precious pepper plant leaves. There are a number of reasons that you may find holes in pepper plant leaves, and the treatment plan will depend on the cause.
We'd all love to have perfectly healthy pepper foliage, right? So in this article, I'll share some of the many possible causes of holes in pepper plant leaves (and how to deal with the problem).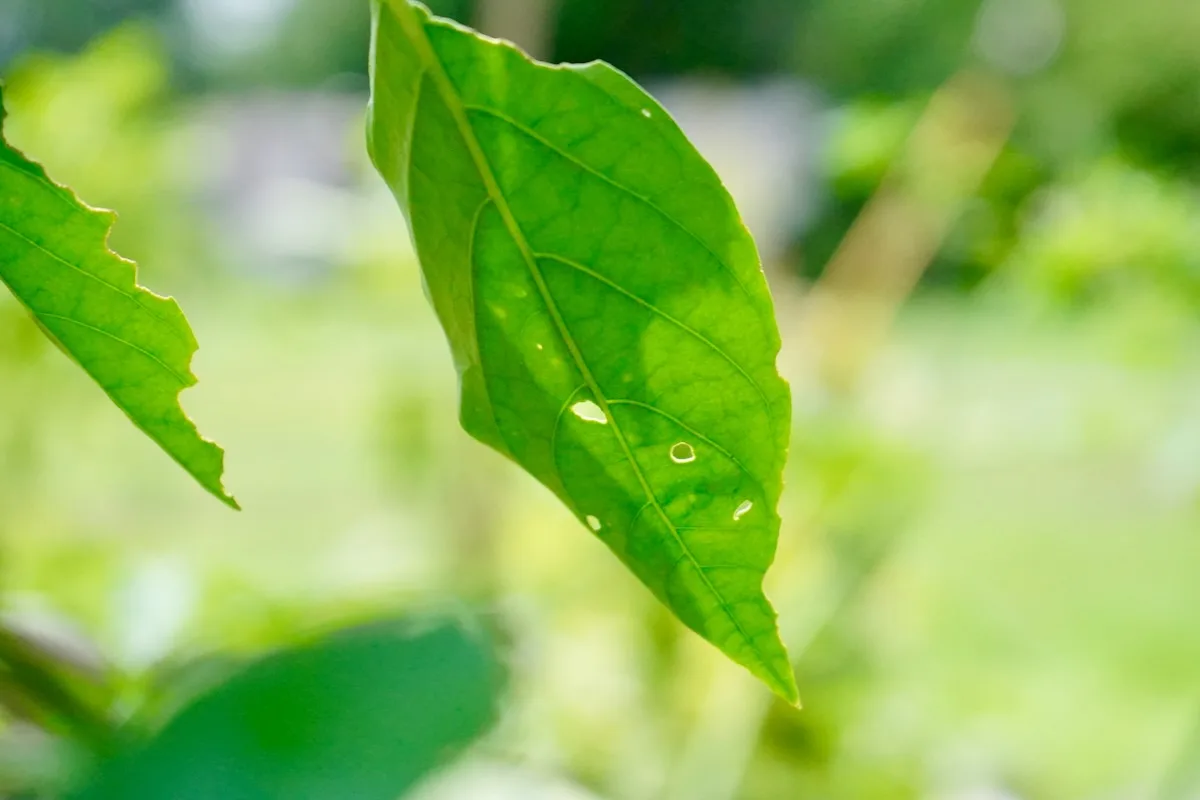 ---
Pests
While some pests cause damage through a large population, others can cause damage in lower numbers. If you are noticing holes in your pepper leaves, here are some of the most common pests that could be to blame:
1. Slugs and Snails
Slugs and snails are often found in gardens feeding on half-decayed material. However, if they run out of their favorite food (decaying organic matter), they may turn to your living pepper plants.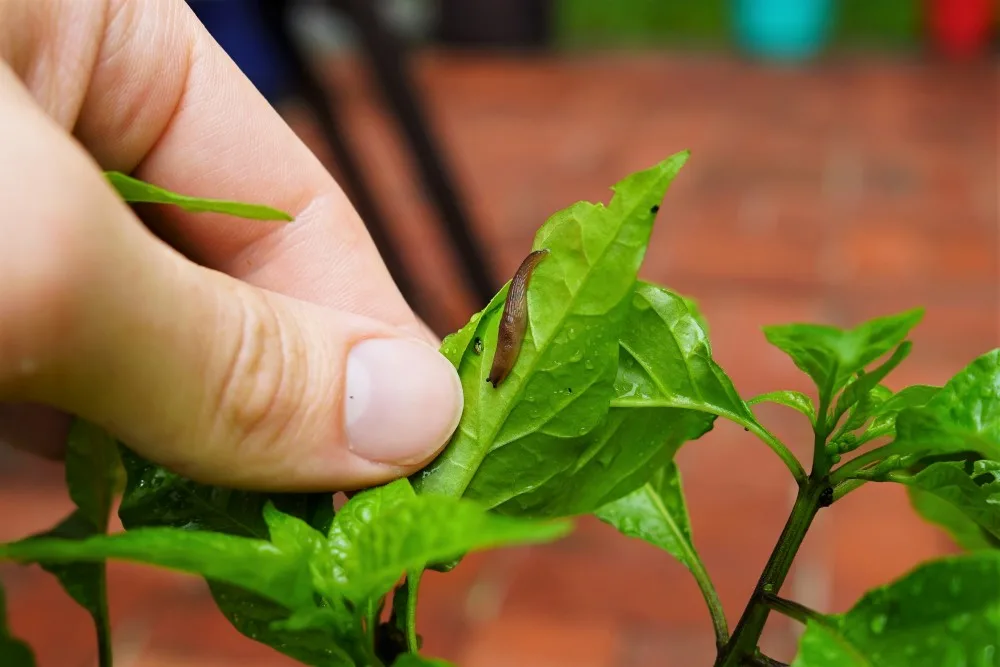 If slugs and snails are to blame, you'll likely find jagged holes in leaves. You may also find a slime trail nearby the damage, which indicates slugs were on your plants.
Slugs are nocturnal and typically feast on pepper plants at night. So, you may come out to your garden one morning with an unfortunate surprise! If this happens, there are a few things you can do.
Tips for controlling slugs and snails:
2. Beetles
Japanese, Asiatic, European chafer, and oriental beetles can all wreak havoc in the garden. Often collectively called "June bugs," these non-native beetles all feed on a wide variety of plants, including peppers.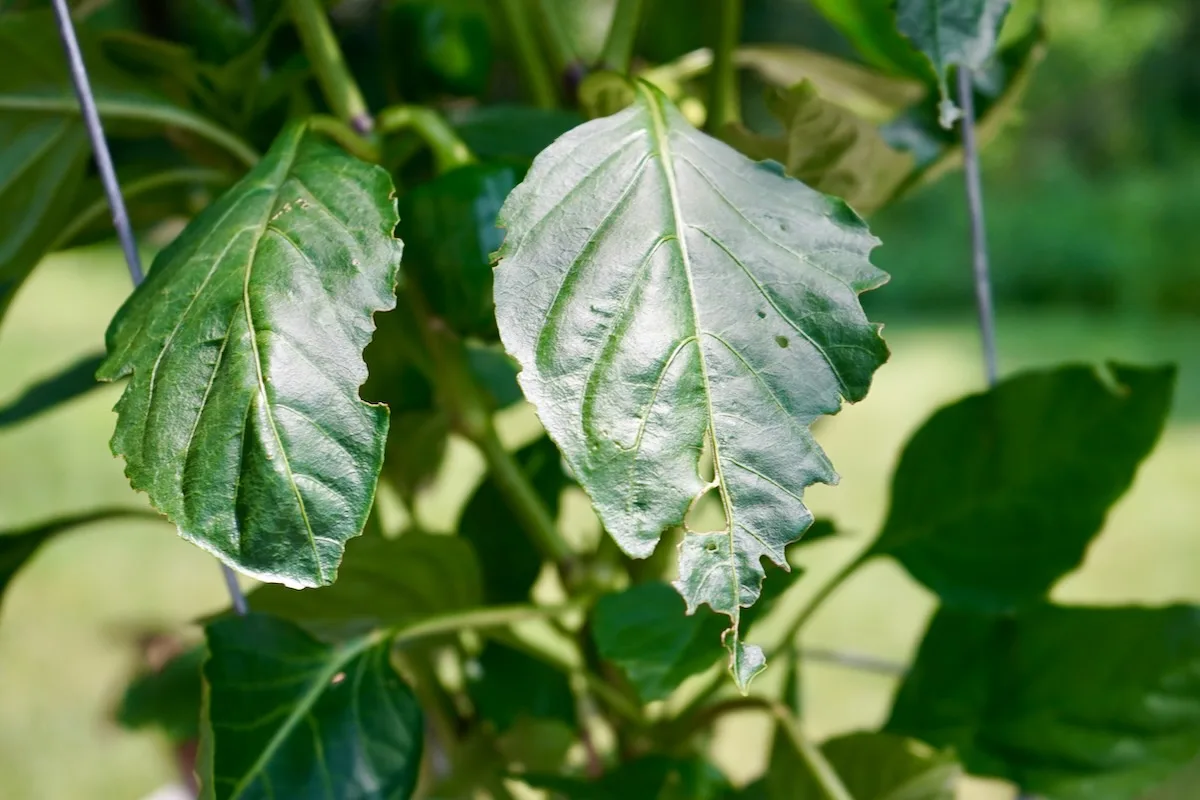 Most beetles leave ragged holes in your pepper leaves at random. Japanese beetles leave a lace-like damage to leaves, which is very recognizable. Under heavy beetle pressure, you may end up with entire leaves missing.
To make things worse, many beetles are nocturnal, making it a challenge to identify and control them in the garden. If you want to get a handle on a beetle problem, you either need to cover your plants, or try to reduce the population.
Tips for controlling beetles:
How to make a beetle light trap:
One successful method we have used to control beetles in the garden is by using a bucket and a solar powered light. The bucket is filled halfway with soapy water, and the light is hung above the bucket.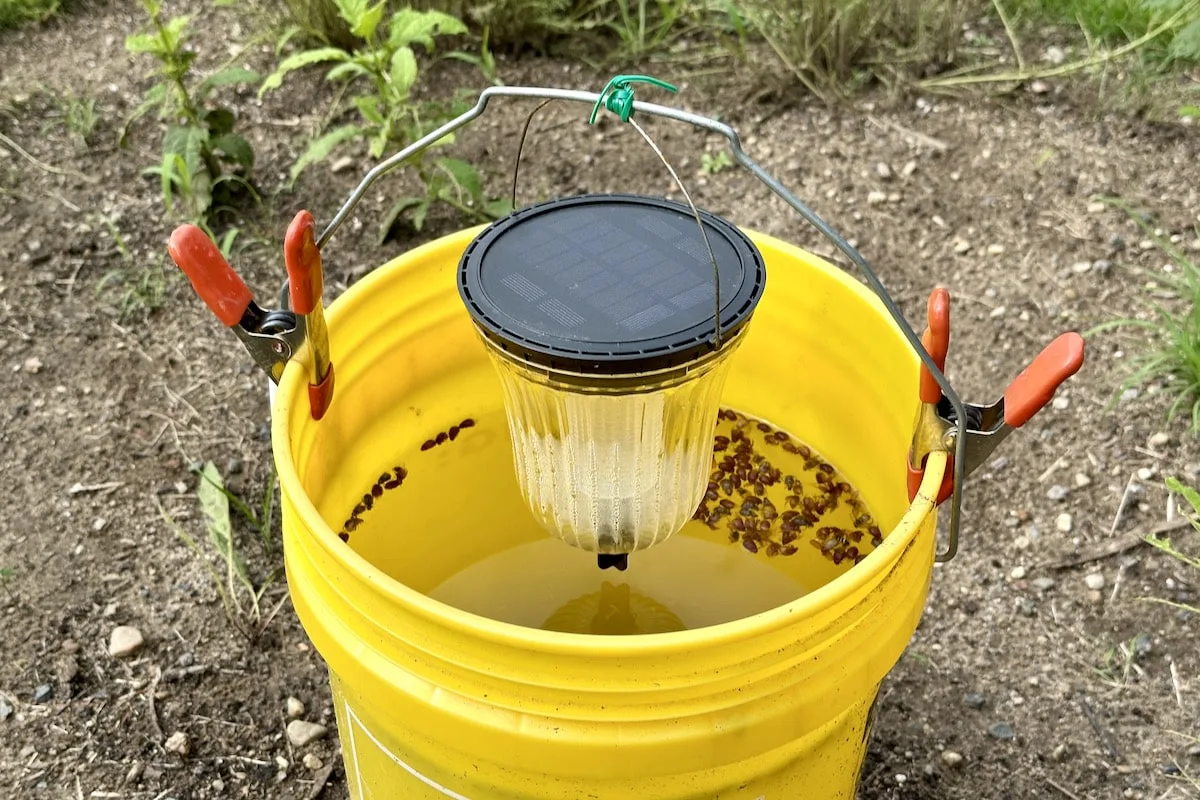 The light turns on at dusk when the beetles come out, and attracts them. When they hit the light, some of them will fall into the water, unable to get out.
While this won't capture all of the beetles, it can help reduce the pressure on your plants.
3. Caterpillars
While peppers are usually less vulnerable to caterpillar damage than other crops, they can still feed on them. Caterpillars are notorious for causing swift damage to crops, easily devouring entire plants if the population is high enough.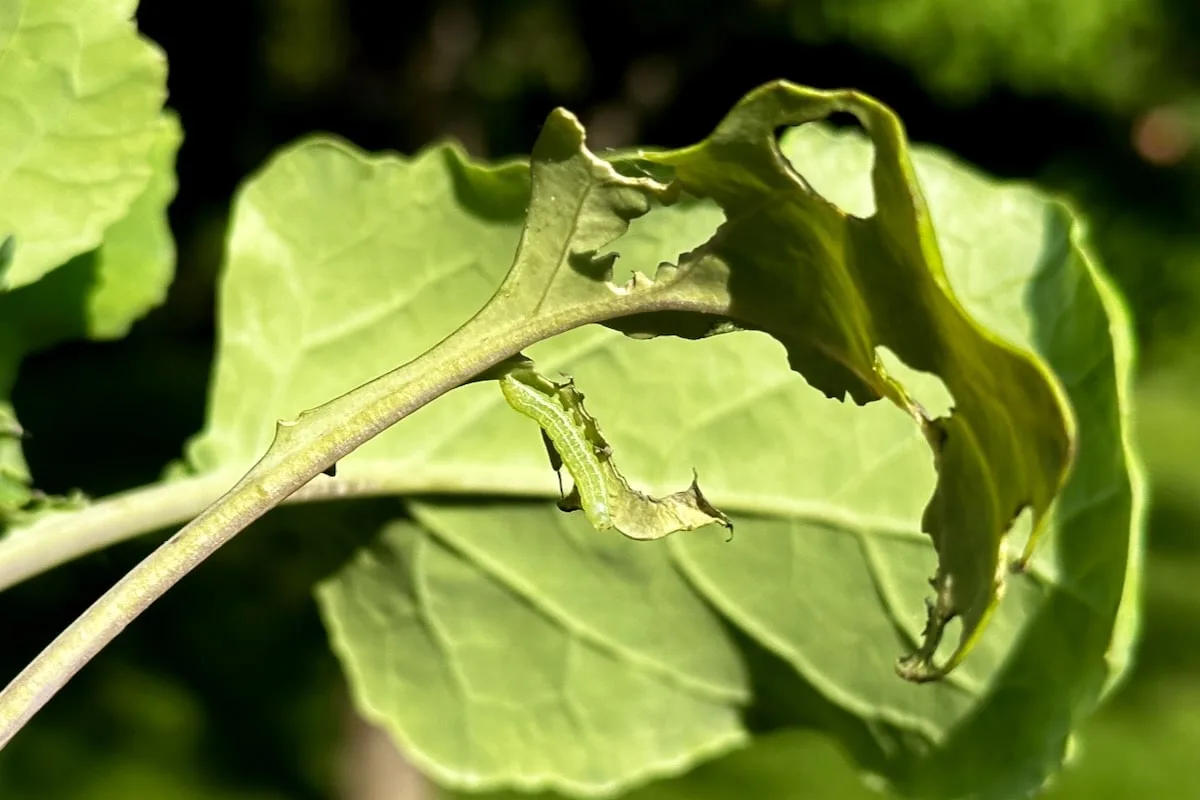 Most caterpillars are best dealt with by hand-picking them off and dropping them in a bucket of soapy water. There are also some highly-effective organic pesticides that are considered safe for food crops.
Tips for controlling caterpillars:
4. Flea Beetles
Flea beetles leave a pattern of uniform holes across entire leaves (see example here). There are many types of flea beetles, but they are all small, black, and will jump away when disturbed. They may also have a slightly "fuzzy" appearance.
These pests can cause significant damage to peppers, tomatoes, eggplants, and potatoes. Springtime is often the worst time, and younger plants are the most vulnerable (full-grown plants rarely need treatment).
Tips for controlling flea beetles:
5. Stink Bugs
One of my least favorite pests are stink bugs. These invasive pests feed on a variety of plants, feasting on both leaves and fruits of pepper plants.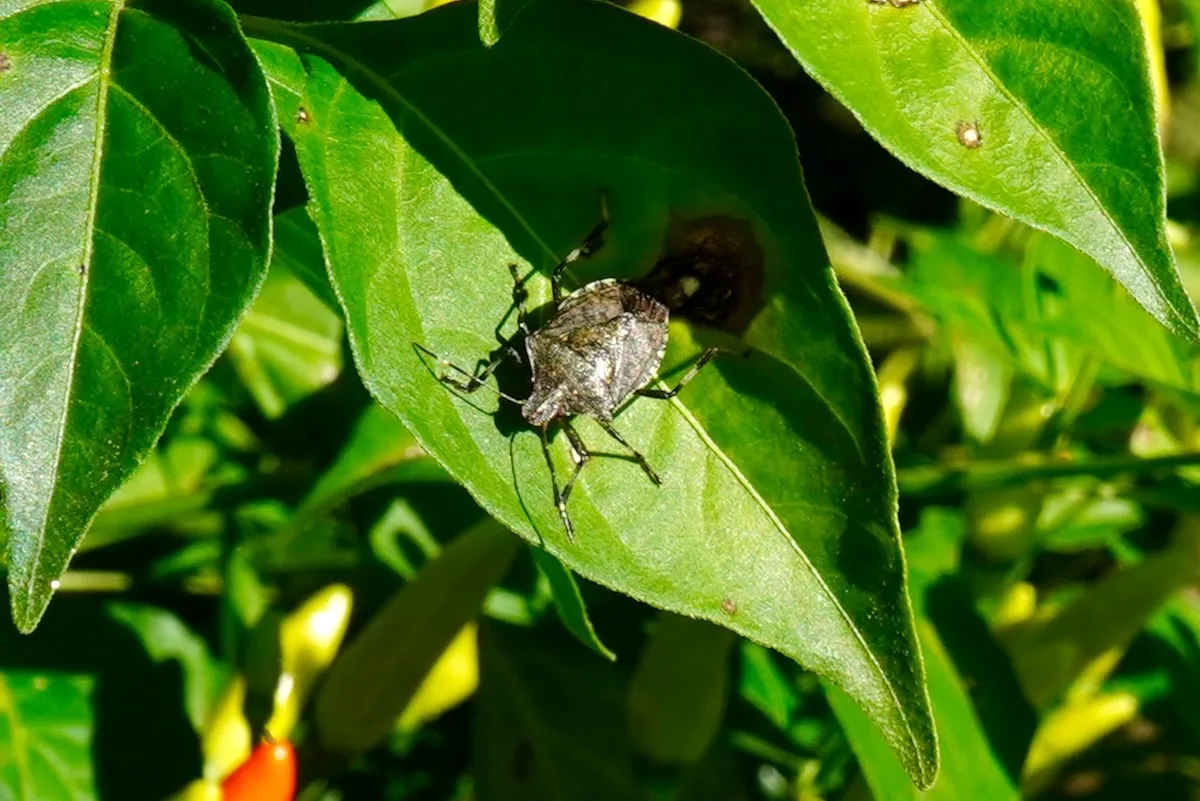 Adults are brown, while younger stink bugs are lighter in color (yellowish). If you're noticing damage to your actual peppers (the fruits themselves), you may have stink bugs.
Unfortunately, stink bugs are also well-camouflaged, blending in with foliage and hiding underneath leaves. They are active during the daytime and are most active in summer.
Controlling stink bugs:
There are many other types of pests that can damage plants, but these are some that actually cause visible holes in leaves. If you notice an unidentified insect on your plant, try using a bug-identifier app to learn what it is!
---
Weather Damage
If insects and other pests don't seem to be the problem, the leaf holes may be due do weather. Strong winds, heavy precipitation, or falling tree branches can cause leaf damage.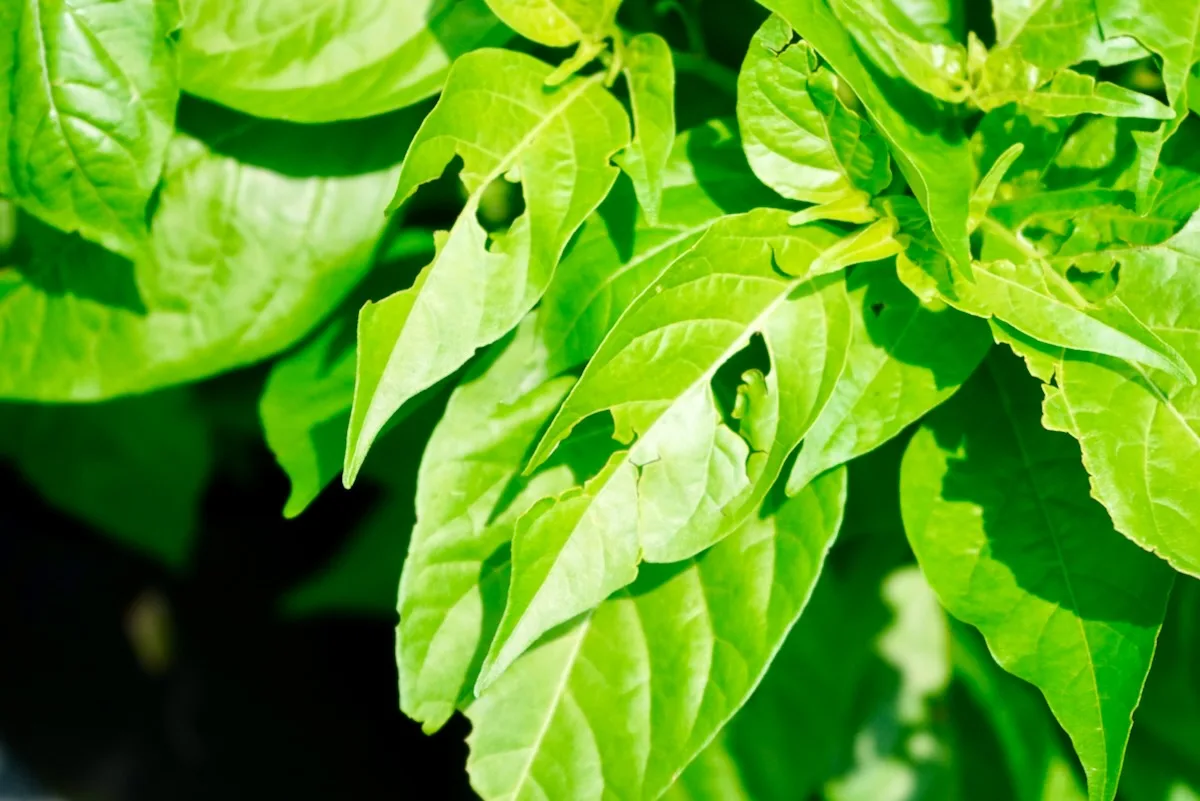 If the damage seems more random, or leaves have tearing, this may be possible. Take note of the damage and whether or not it seems to be spreading or getting worse (which would indicate pests).
Protecting peppers from weather:
---
What Is Causing Holes In My Peppers?
If you see holes in your actual peppers, it is most likely caused by an insect or mammal feeding on your garden. There are also diseases that can lead to holes or rot in the fruits. There is a long list of possibilities, so I'll share a few possible causes.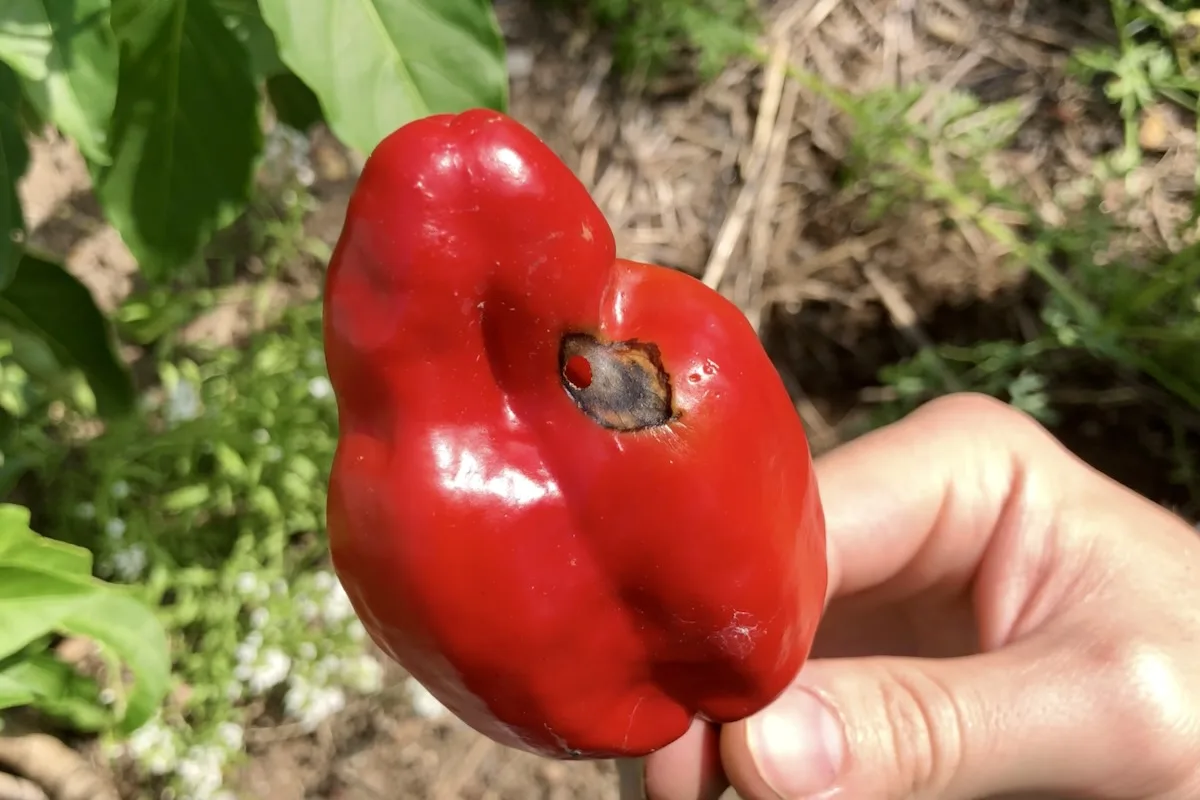 Pests:
Disease: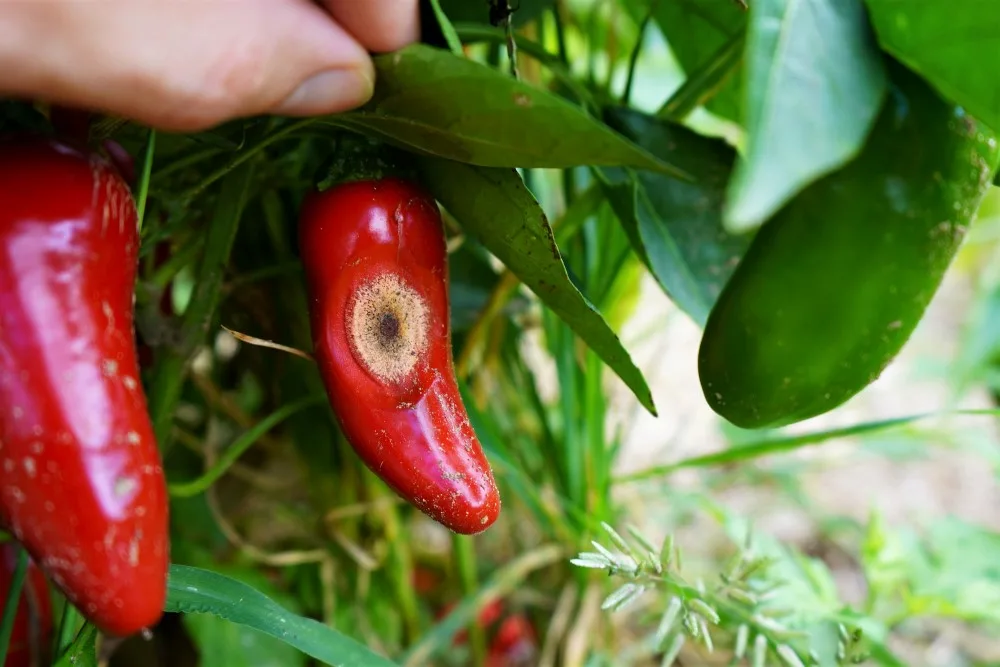 It is best practice to remove and discard of damaged or diseased fruits on your pepper plants as soon as you see them! If you notice a small hole in a young pepper, just pick it off and throw it away to avoid further issues with your plants.
---
I hope this article helps you get to the bottom of your holes in pepper plant leaves. There are so many possible culprits, but we can usually find the root cause with a bit of investigation!