---
How to Use Sweet Chili Sauce
I love dipping sauces. Whether it is a splash of hot sauce or a side of thick BBQ sauce, some meals are not complete without a flavorful sauce.
With a properly made sweet chili sauce, a little will go a long way. It is all about the concentration of flavor in this sauce, meaning just a small dip will completely level up your food.
Here are a few uses for sweet chili sauce:
Fried chicken
Grilled shrimp
Dumplings
Spring rolls
Fried rice
Wings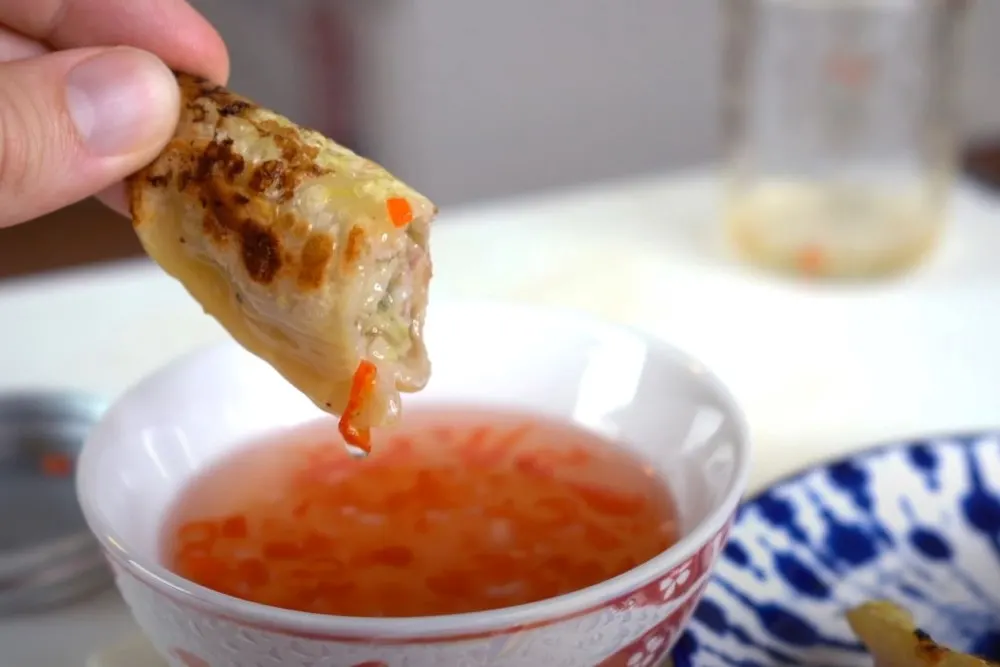 The list can go on, but you get the idea. Sweet chili sauce combines all of the important flavor experiences – sweet, salty, spicy, and acidic. This stuff truly is a flavor bomb!
---
Sweet Chili Sauce Ingredients
For this recipe, we like to keep it really simple. It is designed to improve on other food, not overpower the entire flavor. So, for our sweet chili sauce, we use just 7 ingredients. This could certainly be altered if you want to create something unique to your tastes (maybe some ginger or soy sauce).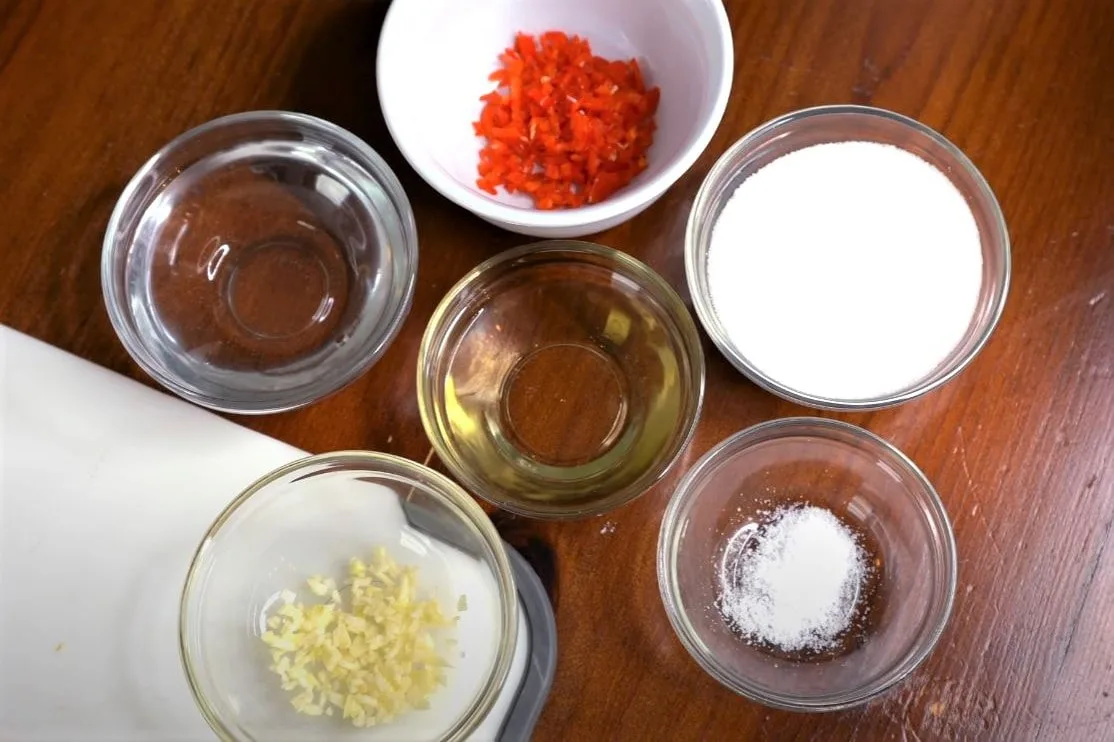 Ingredients:
Thai peppers. If you can't find authentic Thai chilies, well, we recommend growing them! However, you can use any red chili as a substitute, such as cayenne, red jalapeno, serrano, santaka or other spicy peppers. Thai chilies definitely lead to the best flavor!
Garlic. Fresh garlic is a must for this recipe. It adds familiar richness and satisfying, complex flavor.
Rice vinegar (unseasoned). This is an absolute must! Making this sauce with apple cider or white vinegar will lead to a completely different flavor. If you have to compromise somewhere in this recipe, don't let it be here.
Water. Water helps even out the flavor and avoid an overly-sweet or salty concentration. Some of the water will boil off, leading to a perfectly runny-yet-sticky consistency.
White sugar. You could perhaps use an alternative to refined sugar, but plain white sugar leads to a very pure sweetness. Agave nectar, honey, and even fresh fruits have been suggested as alternatives.
Sea salt. Salt makes the flavors pop – if you are using seasoned rice vinegar, reduce or omit the added salt.
Corn starch + water. Added towards the end of cooking to thicken the sauce.
Tip: You could thicken this sauce by boiling off the water to create a syrup. However, in our experience, this makes the sauce far too sweet, so corn starch is a better option.
How to Make Sweet Chili Sauce
With all the basic ingredients lined up, all that is left to do is prep and quickly cook the sweet chili sauce.
Equipment:
Knife
Spoon (for deseeding)
Medium sauce pan
Ingredients:
5-7 Thai peppers (~2 tbsp), finely chopped
1-2 cloves garlic (~1 tbsp), finely chopped
1/4 cup rice vinegar
1/2 cup water
1/2 cup white sugar
3/4 tsp salt
1/2 tbsp corn starch + 1 tbsp cold water (for thickening)
How to make sweet chili sauce.
Clean and deseed peppers.

Wash your Thai peppers and dry them. Slice lengthwise and scrape out the seeds with a spoon. The seeds are bitter, so make sure you are left with just the skin and flesh of each pepper.

Finely chop peppers and garlic.

Finely chop the Thai peppers and garlic cloves. The smaller the pieces, the better, as they will stick better when dipping.

Add vinegar, water, sugar, peppers, garlic and salt to sauce pan.

Add all ingredients except the corn starch + cold water slurry to a medium sauce pan. Bring the mixture to a boil and then reduce to a simmer.

Simmer for 4-5 minutes.

Simmer the mixture for 4-5 minutes on medium-low heat, stirring occasionally.

Mix the corn starch and cold water.

In a small bowl, add the cold water to the corn starch and mix thoroughly. Adding corn starch to hot water will lead to clumping, which is why it must be mixed separately.

Add corn starch slurry and cook another 3-4 minutes.

Add the corn starch mixture to the sauce pan and stir to combine. Simmer an additional 3-4 minutes until the bubbles become more concentrated and the mix is slightly thicker.

Remove from heat and cool.

Remove the pan from heat and allow to cool for at least 10 minutes.

Pour in glass container and store.

Store the sweet chili sauce in a glass container in the refrigerator for up to 2 weeks.
While this sauce is quick and easy to make, it can also go wrong. Here are a few mistakes to avoid making while cooking the sweet chili sauce:
Don't overcook it. If your sauce is cooked at a high temperature, the sauce may become too thick. Avoid boiling off all of the water by keeping the sauce at a low simmer.
Don't add dry corn starch to hot sauce. Dry corn starch will clump when added to hot liquids. It must first be mixed with cold water before going into the hot pan.
Keep the seeds out of it. A few seeds are okay, but try to remove the majority. The bitter flavor of the seeds and placenta take away from the flavor, though they do contain the majority of the pepper's heat.
---
Sweet Chili Sauce Recipe (Printable)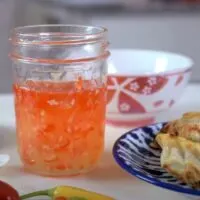 Equipment
Medium Sauce Pan

Knife

Spoon
Ingredients
Sauce
5-7

Thai peppers

deseeded and finely chopped

1-2

cloves

Garlic

finely chopped

1/2

cup

Water

1/4

cup

rice vinegar

unseasoned

1/2

cup

white sugar

3/4

tsp

sea salt
Thickener
1/2

tbsp

corn starch

1

tbsp

cold water
Instructions
In a small bowl, add cold water to corn starch and mix thoroughly.

Add sauce ingredients to medium sauce pan and heat to boil.

Reduce heat and simmer for 4-5 minutes, stirring occasionally.

Add corn starch slurry to pan and simmer an additional 3-4 minutes, stirring occasionally.

Remove pan from heat and allow to cool before pouring into glass jar.

Cover and store in refrigerator for 1-2 weeks.
Notes
Don't overcook the sauce, as it will thicken more as it cools.
Pre-mix the corn starch and cold water before adding to the hot pan.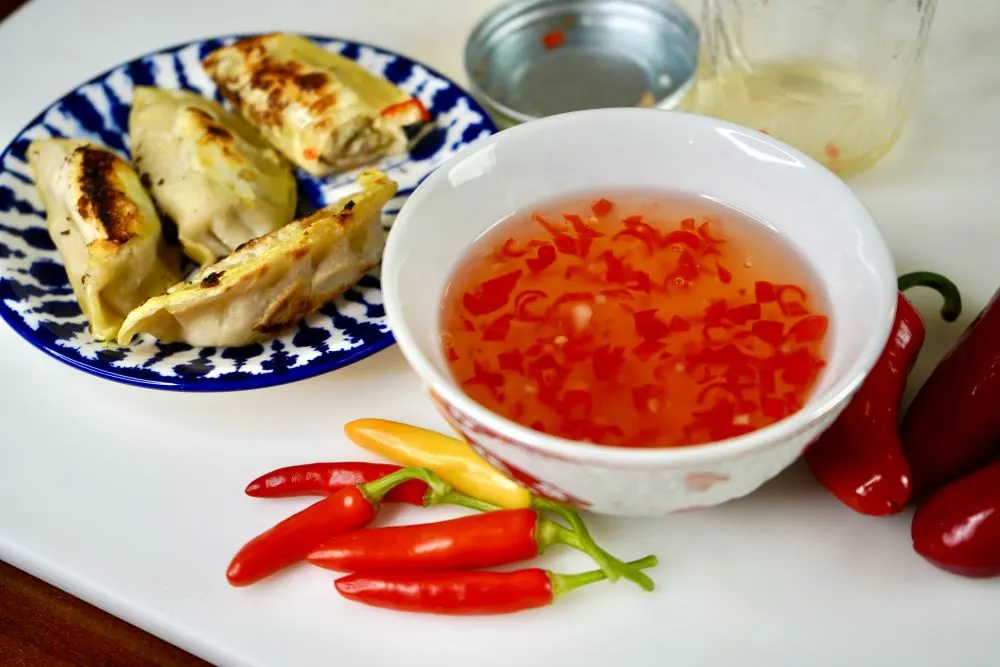 ---
Read Next:
I hope you enjoy this simple sweet chili sauce! Let us know how yours turns out and if you have any unique ways of using it. Cheers.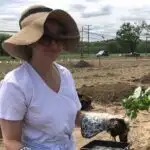 Crystalyn
Crystalyn loves spicy food and getting creative in the kitchen. When she isn't finding new ways to use hot sauce, shes very busy watching cat videos on the internet.