Time to get cooking
with spice!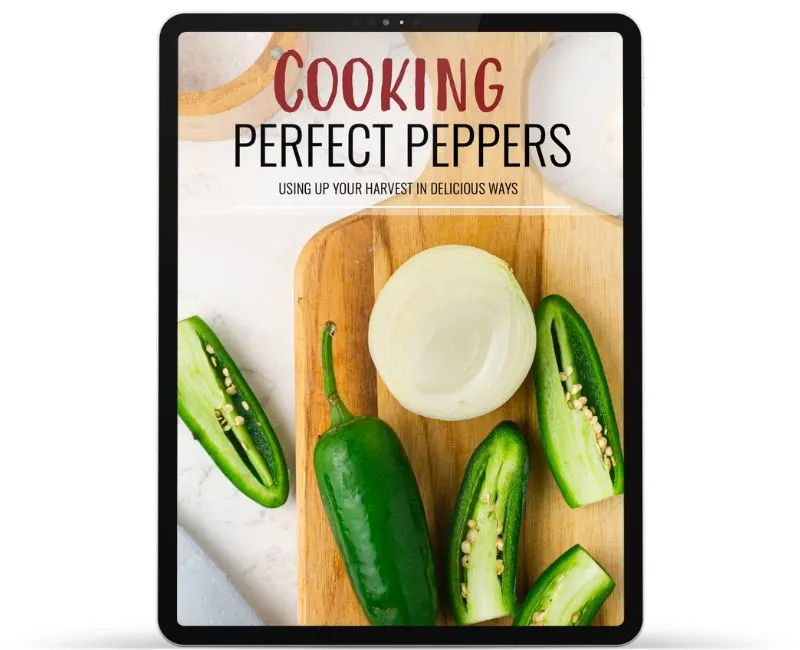 Get ready for a spicy culinary adventure that will set your taste buds on fire! In Cooking Perfect Peppers, you'll explore a world of bold flavors and irresistible spice.
In the eBook, you'll discover our tried-and-true recipes for using a bountiful harvest of fresh chilies. From basics like dehydrating and fermenting, to delectable main dishes, and even sweet & spicy treats. Get your copy today!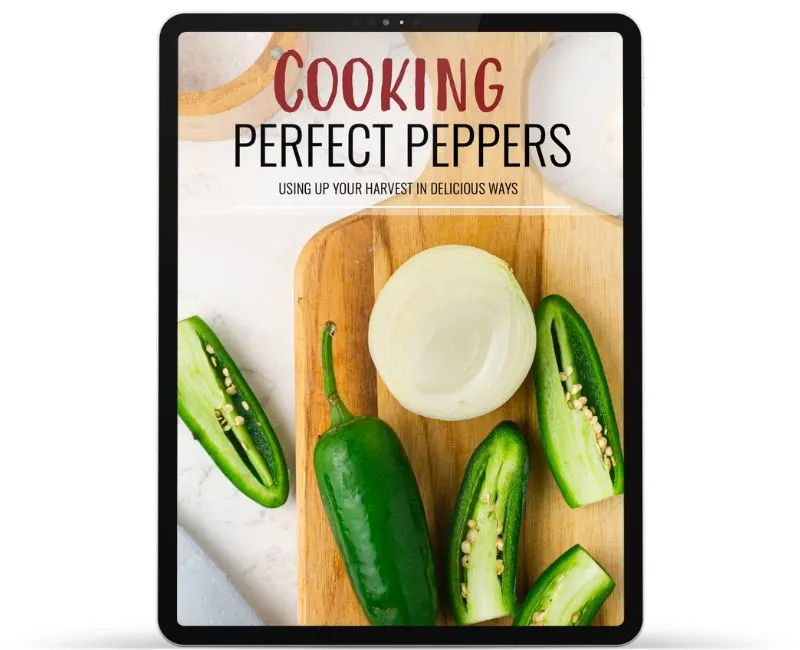 ---
Get the most out of your pepper harvest…
Do you have a taste for spice? Looking for the perfect way to use up that fresh harvest of delicious chili peppers? We've got you covered.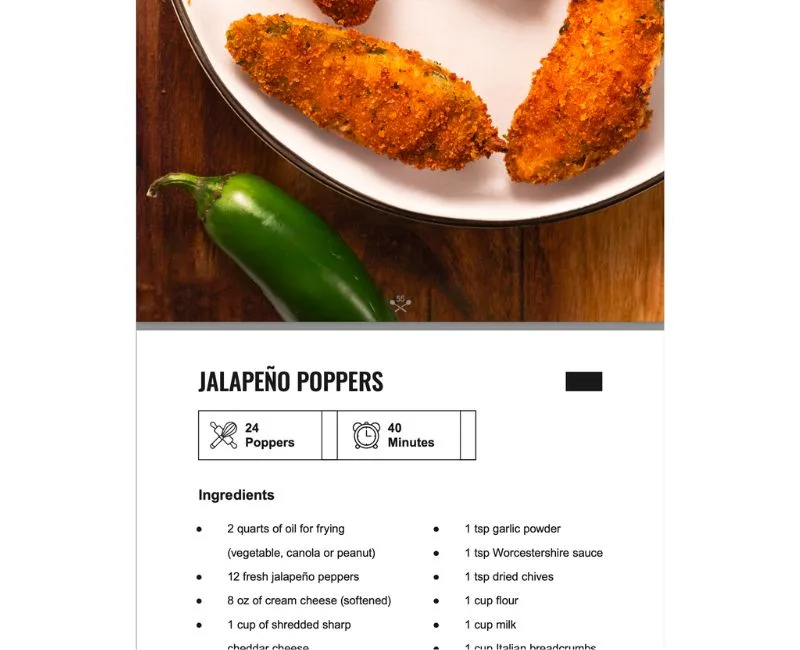 *This is a digital product sent via email. You will not receive anything in the mail.
Be sure to save the PDF to your computer after downloading.

Click here to recover an order you have already purchased
---
About The Book:
There is no need to let your pepper harvests go to waste! In Cooking Perfect Peppers, you'll learn simple techniques to preserve your sweet or spicy peppers. You'll also find dozens of delicious recipes to make your own hot sauce, salsa, fermented mash, and spicy desserts.
You don't need to be a chef to make delicious food. We made it simple to follow along and cook your peppers. We crafted each recipe with care and attention to both flavor and heat level. Plus, our recipes are easy to modify, so if you like it extra spicy, you'll know exactly how to up the heat!
---
Why Buy Our Spicy Cookbook?
You may ask, "Why should I buy this eBook when I can just find recipes on the internet for free?"
We offer many free pepper recipes on our website. However, our cookbook is ad-free, logically organized, and contains exclusive recipes. If you want a simple and no-nonsense guide to cooking with peppers, this is it.
Convenient, all-in-one cookbook
Great gift for spicy food lovers
Free lifetime book updates
FAQ: