Thank You!
Thank you for purchasing our eBook! Your PDF download link has been sent to the email you provided.
You can enjoy the eBook on your computer or mobile device. Below are the steps for saving the PDF. You will want to save the PDF to your computer so you can access it for life. If you have any issues with your order or accessing the file, reach out by email at [email protected] for assistance.
On occasion people mistype their email address and their order bounces back to us. If you never received your order, send us an email and we will find it for you and fix your email!
To access your downloads:
Step 1: Check your email from PepperGeek Downloads and click the link in the email. If you have lost your order email or want to access it at a later date, you can also recover your download at this page. Your email will look like this:

Step 2: You will then be brought to this screen. Click the arrow to initiate one of your downloads. You have 3 set downloads, but you may access the eBook for life after saving.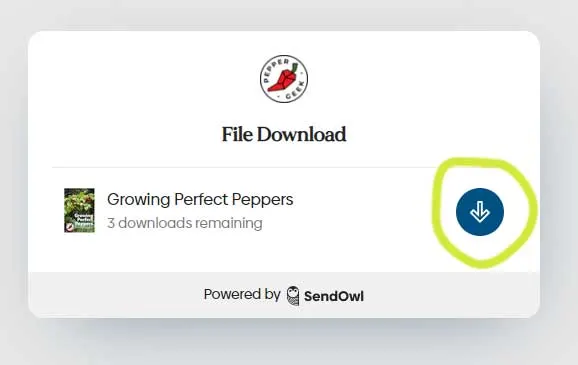 Step 3: Your eBook will now download to your downloads folder (or wherever you have downloads set to be stored). After the eBook opens, be sure to save it to your computer so you can access it indefinitely.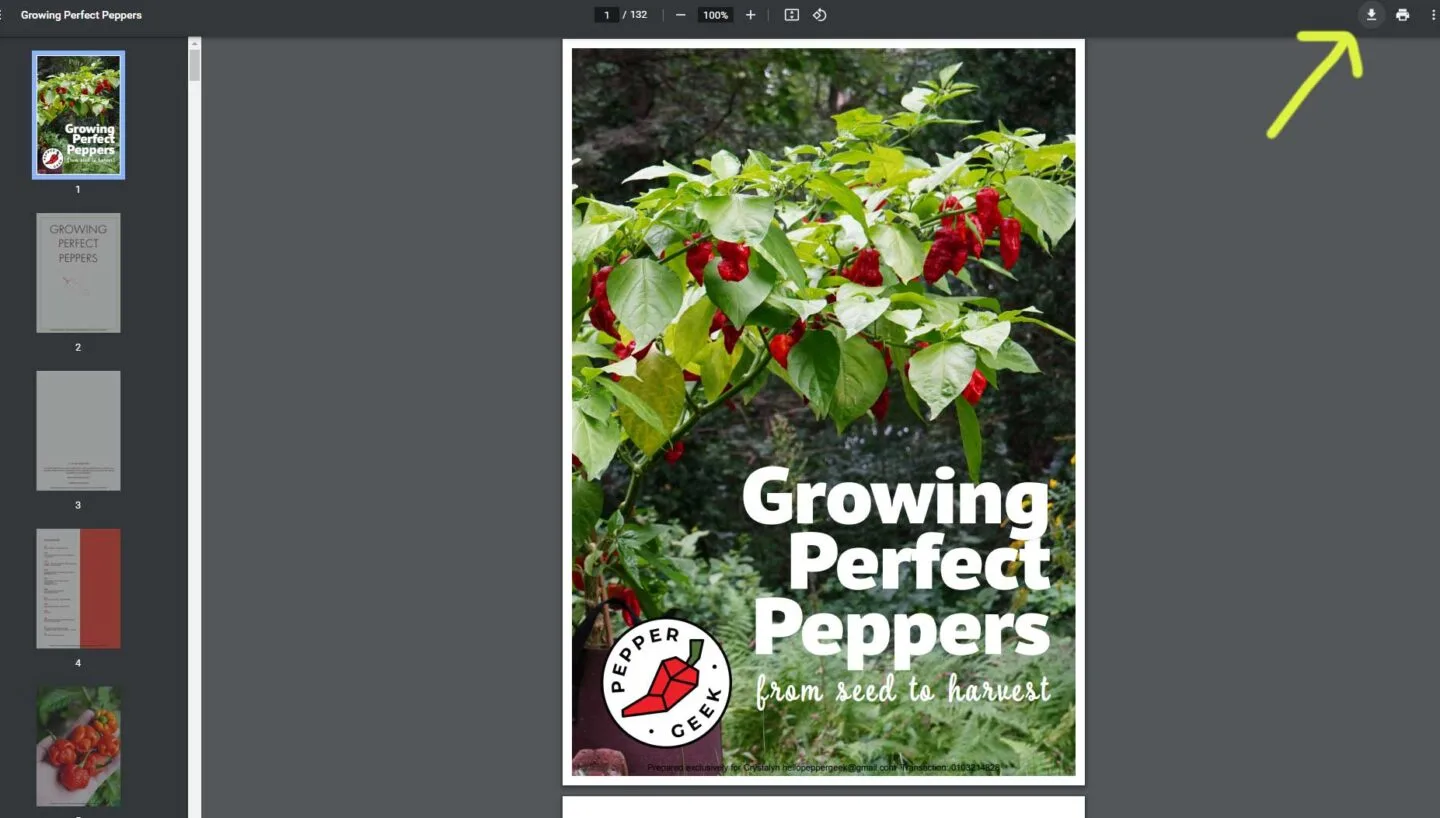 You can also download and save the eBook directly to your phone. Files can be a little more difficult to find on phones, so you'll want to look into your specific phone to see where downloaded files are stored.
If you have any issues be sure to reach out at [email protected] so we can help!