Dave from DavezFoodz.com has launched a new brand of hot sauces. Today at Pepper Geek, we are happy to be tasting and reviewing SeaFire Gourmet Reaper hot sauce from his new collection.
SeaFire Gourmet sauces are all-natural and preservative free, claiming big flavor and a healthy ingredient list. The Reaper sauce contains, well yeah, Carolina Reaper peppers, but also some other mouthwatering ingredients like balsamic vinegar and brown sugar.
SeaFire Gourmet Reaper is also featured on the Hot Ones YouTube show in season 12 at the #6 spot, just past the coveted Los Calientes Rojo. Today, we will share our in depth thoughts on SeaFire Gourmet Reaper hot sauce.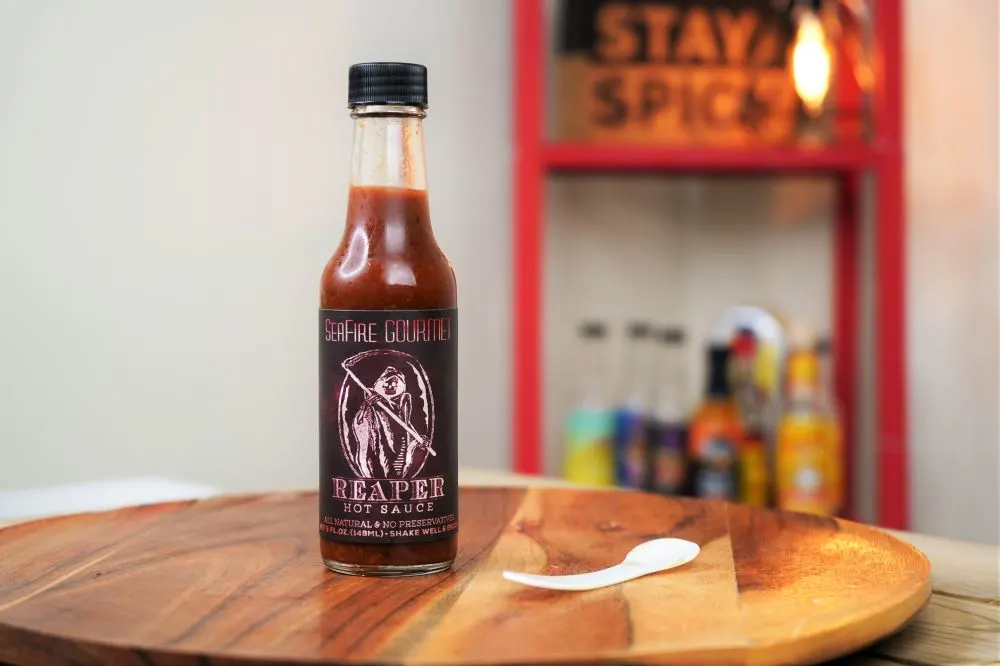 ---
Watch Us Taste It:
---
---
SeaFire Gourmet Reaper
Review and Flavor
It is no secret that this reaper sauce is essentially a spiced up barbecue. But that is not a bad thing!
Barbecue sauces can be had for cheap in the condiments aisle of your local supermarket. However, they're usually just ok in flavor, and are packed with artificial sweeteners and ingredients.
With SeaFire Gourmet Reaper hot sauce, you're getting 100% natural ingredients, and it shows in the flavors.
The balsamic vinegar brings a creamy smooth sweetness, shallots & garlic add powerful flavor, and of course, Carolina Reapers for the heat.
Flavor
Sweet & smokey
Balsamic vinegar
Onion & garlic
Delicious!
How to Use It…
Grilled chicken
Pulled pork & baked beans
Dipping sauce for baked and fried foods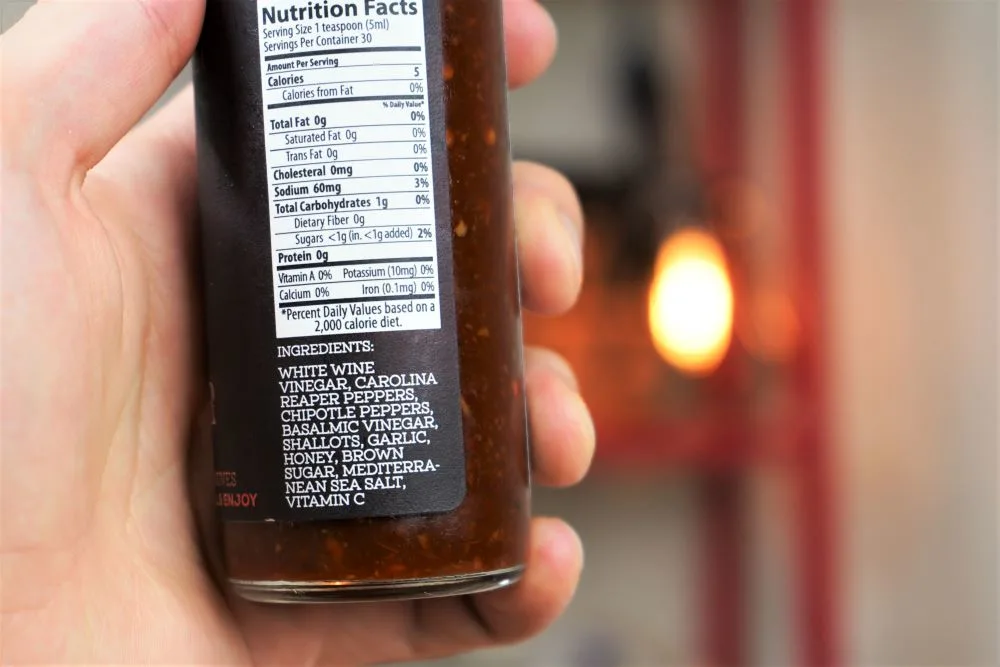 Though this spicy barbecue flavor profile has been done before (it reminds me of a less-spicy Stargazer or Wild-Elephant Deterrent), this sauce still stands out. There is a hard-to-describe uniqueness to SeaFire's Reaper sauce in both flavor and how the heat builds.
To keep it simple, this sauce is delicious. If you like sweet, rich and complex barbecue flavor, you will love this hot sauce.
We're happy to say that SeaFire Gourmet Reaper now joins our Top-Rated hot sauce list!
---
SeaFire Gourmet Reaper Hot Sauce
Scoville
Carolina Reapers are arguably the hottest peppers in the world, so you would expect insane heat from any reaper sauce, right? Well, only if you use too many of them. In SeaFire Gourmet's Reaper hot sauce, the focus was on flavor first, with just the right amount of heat for a typical hot sauce lover.
Simply put, SeaFire Gourmet Reaper hot sauce comes in at 72,000 SHUs on the Scoville scale, just edging out the popular Los Calientes Rojo. This places it in the sweet-spot for most hot sauce lovers, with a highly usable level of heat.
If you are looking to blow out your taste buds, this isn't the sauce for you. Try one of these hotter sauces for that mouth-melting heat.
---
Consistency
As any sweet barbecue sauce should be, SeaFire Gourmet reaper is thick, but pourable. It has visible chunks of peppers, seeds, garlic and shallots throughout, making for a finger-licking experience.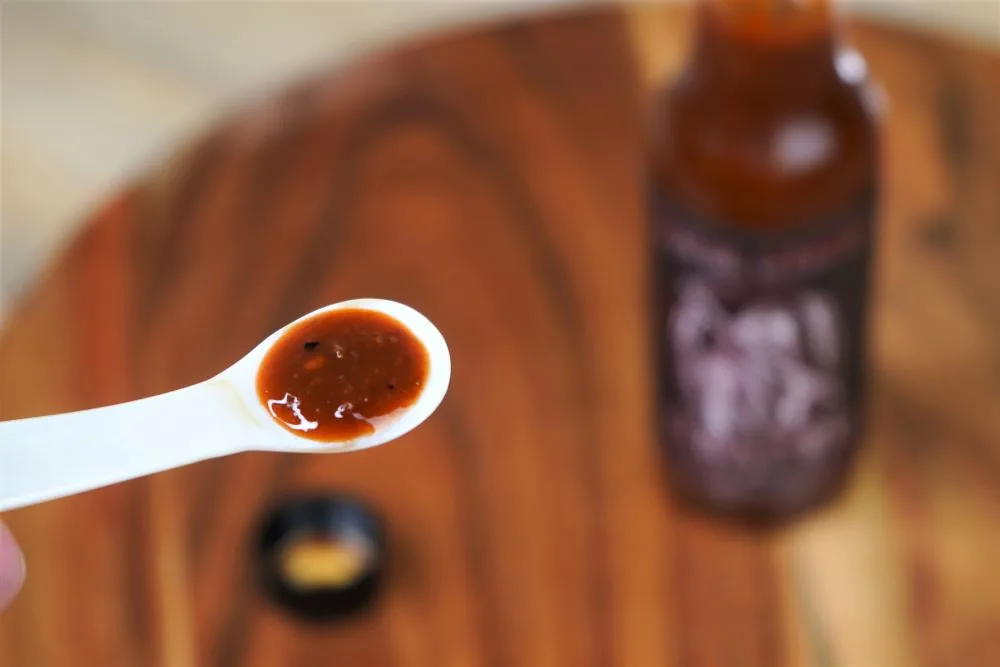 We usually prefer sauces with some body and character, rather than strained, thin sauces. SeaFire delivers perfectly, with a pourable sauce that isn't too drippy or splashy.
The thick texture makes this reaper sauce tempting to eat straight off the spoon (as we are known to do).
---
Where To Buy SeaFire Gourmet Reaper
For $12, you can buy SeaFire Gourmet Reaper on Heatonist. It is featured under the Season 12 of Hot Ones drop down menu.
As we said before, this price tag is normal for a high-quality hot sauce with real ingredients and no preservatives. It is well worth the price if you're looking to add a sweet barbecue style sauce to your collection, or to give the perfect hot sauce lover gift.
---
SeaFire Gourmet Reaper hot sauce is rich, delicious and unique. We are excited to have discovered this tasty sauce, and can't wait to try the rest of their sauces. Kudos and cheers to Dave!
Have you tried this hot sauce? Leave us your thought on it in the comments below.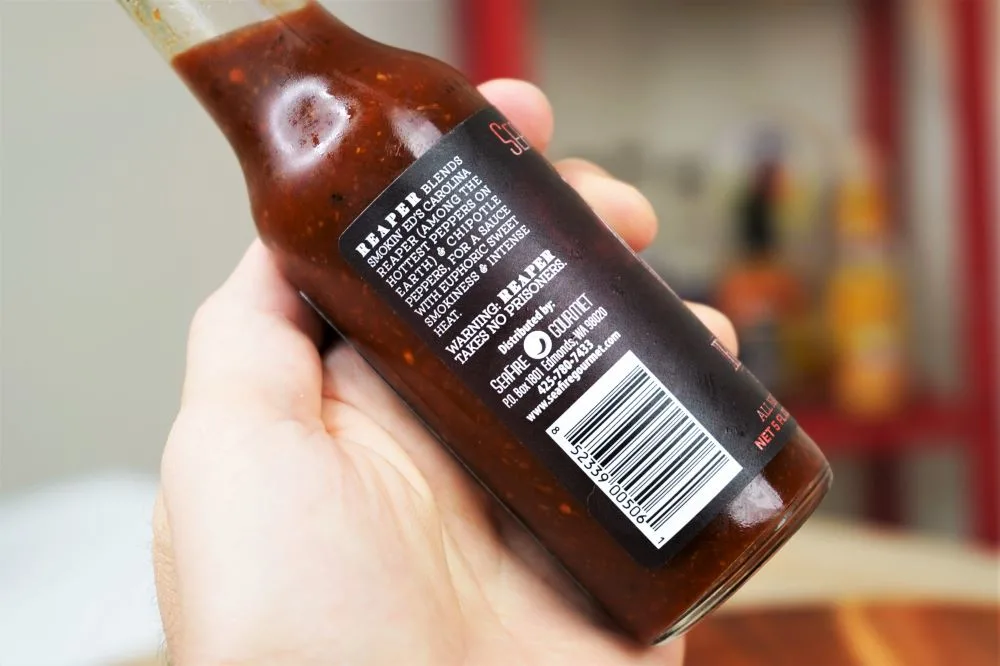 ---
Enter Our Hot Sauce Giveaway!
---