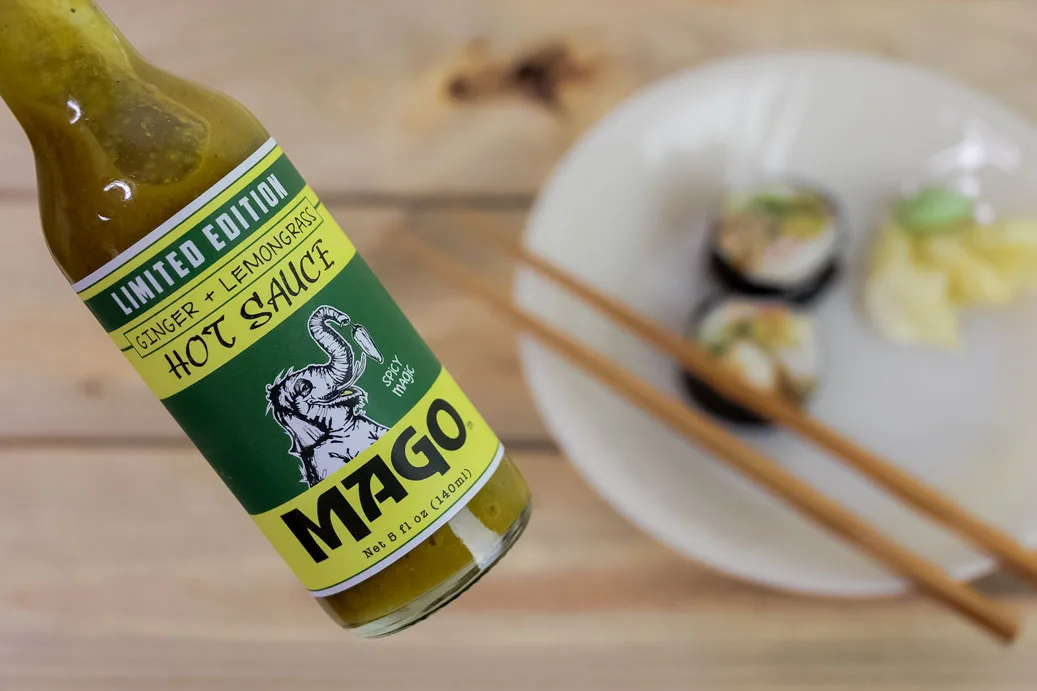 MAGO hot sauce comes passionately crafted to us from Laguna Beach, CA. Prepared in small batches with quality ingredients, MAGO sauce is truly spicy magic. (The word Mago actually means wizard, or magician, in Spanish). We had fallen in love with the charming MAGO hot sauce label, and then had the pleasure of trying a few sauces from the brand. Our favorite MAGO sauce we tried? Their limited edition Lemongrass and Ginger! Maybe we can convince them to add this as a permanent flavor.
MAGO Hot Sauce Ginger And Lemongrass Review
The limited edition Lemongrass and Ginger hot sauce by MAGO is unlike anything we've tried yet. At first taste, I knew this would be the perfect hot sauce to compliment sushi. Sometimes we just need a break from spicy mayo. Fresh peppers are accompanied by lemongrass and ginger for a tangy, complex flavor. It's not overly spicy, so the flavors of your dish will still come through. In fact, the flavor of the sauce is quite smooth. If you're seeking some extra heat, MAGO has a ghost pepper sauce just for you.
Flavor
Ginger, lemongrass, and garlic (without being too garlicky!)
Fresh jalapeno and serrano peppers
Apple cider vinegar adds a bit of punch
How to Use It…
Use it to add flavor to sushi
Mix it in with any rice dish (especially chicken)
Drizzle on tacos to add a bit of tangy heat
Use a marinade for fish before cooking
MAGO Ginger And Lemongrass Ingredients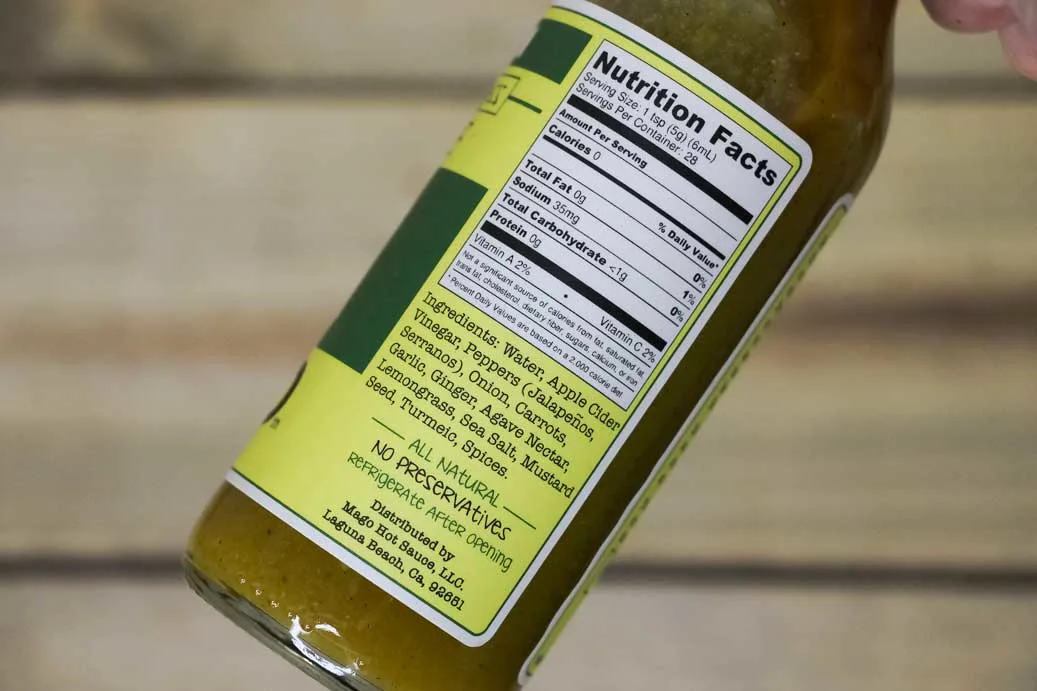 As you can see, MAGO hot sauce is full of awesome ingredients. Their sauces are all natural with no added preservatives. Jalapeno and serrano peppers give this sauce an earthy, green color with a fresh peppery taste.
Ingredient list: (Water, Apple Cider Vinegar, Peppers (Jalapenos, Serranos), Onion, Carrots, Garlic, Ginger, Agave Nectar, Lemongrass, Sea Salt, Mustard Seed, Turmeric, Spices.)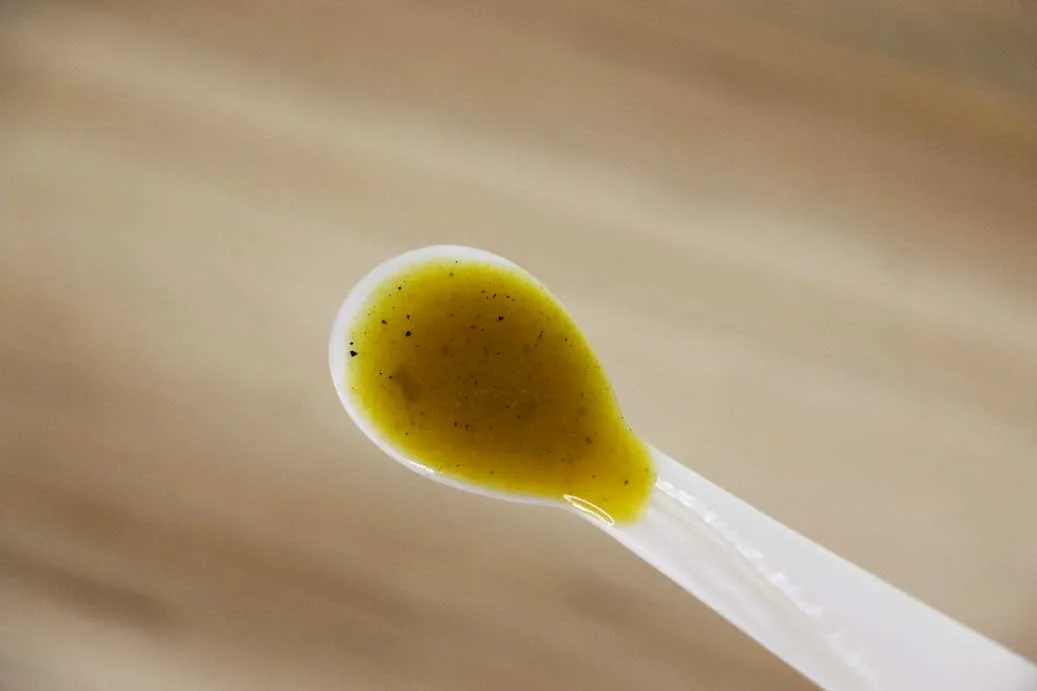 The sauce is thin and easily pours from the bottle. If you're looking to kick up the heat or thicken the consistency, you could easily mix it with another sauce. However, we love the flavor of this sauce on its own and would recommend using it by itself.
Where To Buy MAGO Hot Sauce
The best place to buy MAGO Hot Sauce is directly on their website, magohotsauce.com. They even sell 32 oz kitchen packs of their staple flavors if you're a true sauceaholic! Have you tried any sauces from MAGO? Let us know in the comments below!
---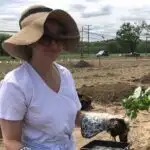 Crystalyn
Crystalyn loves spicy food and getting creative in the kitchen. When she isn't finding new ways to use hot sauce, shes very busy watching cat videos on the internet.