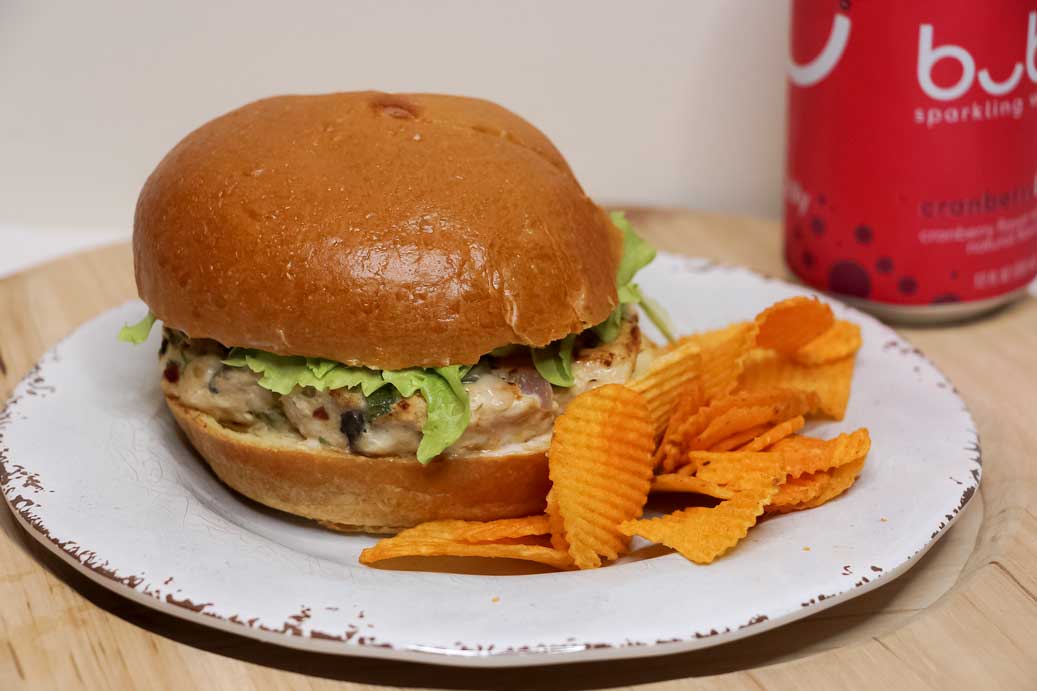 Turkey burgers make a great alternative to traditional ground beef burgers. The addition of onion, mushroom, jalapeno, and spices to this recipe keep the burgers hearty and flavorful. Cooking turkey burgers can be a challenge. For the juiciest burger possible, you'll want to stay away from the ultra-lean turkey. Try to use an 80/20 ground turkey if you can.
Jump to Recipe
Tips for cooking the perfect jalapeno cranberry turkey burger:
Choose ground turkey that is higher in fat (80/20 if you can). If you're looking to keep your meal light, try skipping the traditional bun and using a lettuce wrap instead. You can also make smaller burger patties, or use this recipe for turkey meatballs.
Don't over-mix! Once all the ingredients are incorporated, you're good to go.
Don't press or flatten the burgers while cooking. It may be tempting, but it's an unnecessary step that will only smoosh the good juices out!
Chop ingredients finely. Be sure to chop all of the ingredients thoroughly. This will help keep the burgers uniform throughout.
Don't overcook the burgers. Overcooking your turkey burger will dry them out. Cook to an internal temperature of 165 degrees.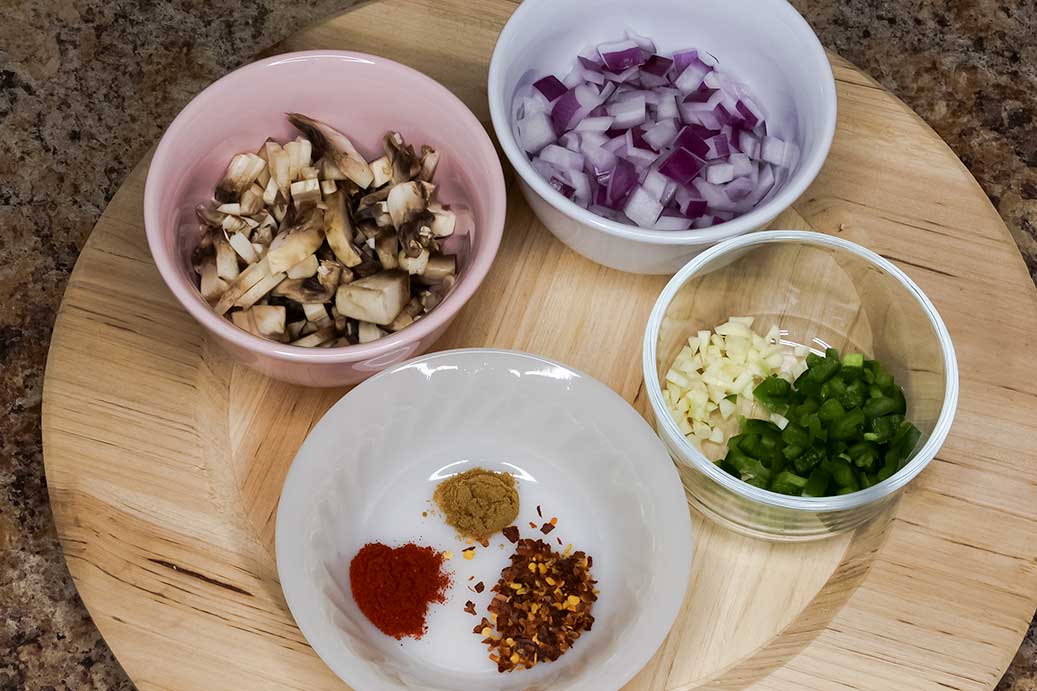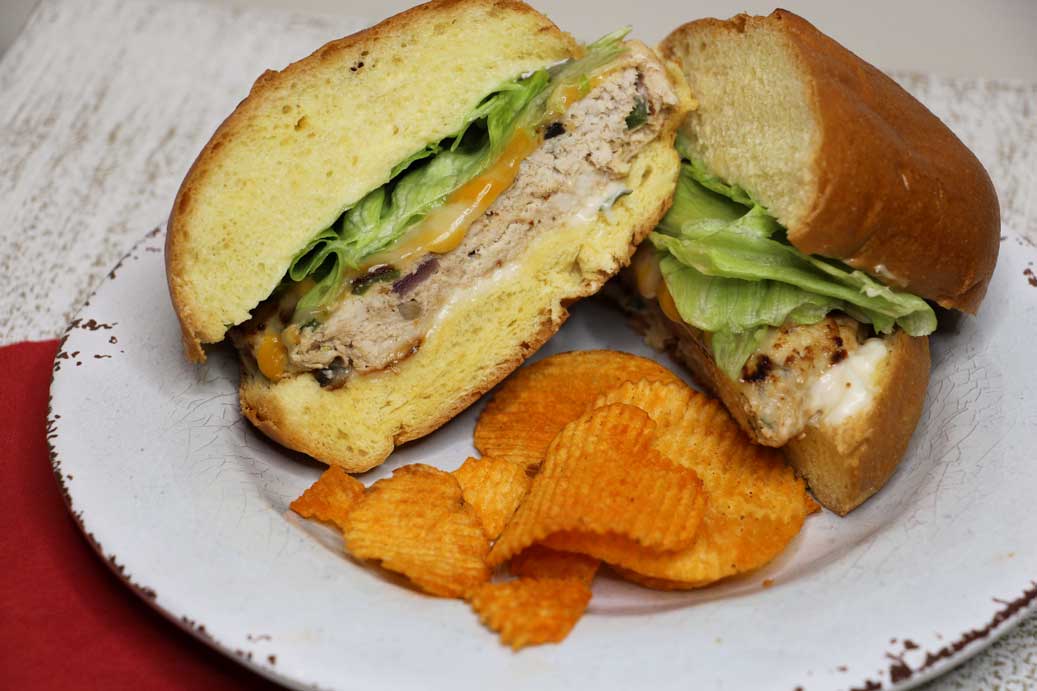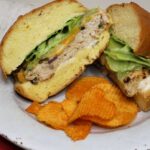 Print Recipe
Juicy Jalapeno Cranberry Turkey Burgers
Ingredients
1

Pound

Ground Turkey

1

Clove

Garlic

– Diced

1

Jalapeno

– Seeded and Diced

¾

Cup

Red Onion

– Diced

¾

Cup

Mushroom

– Diced

1

teaspoon

Paprika

1

teaspoon

Crushed Red Pepper Flakes

½

teaspoon

Cumin

2

Tablespoons

Worcestershire Sauce

1

Tablespoon

Dijon Mustard

1

Egg

1/3

Cup

Dried cranberries

– Chopped
Instructions
Heat olive oil over medium. Add red onion, garlic, mushroom, and jalapeno to heated pan. Cook for 2 minutes.

Add paprika, cumin, and red pepper flakes to the pan and cook for an additional 2 minutes, moving frequently, until mushrooms just start to soften and all ingredients are coated in spice mixture. Set mixture aside to cool.

Incorporate cooled onion mixture into the ground turkey along with dijon mustard, worcestershire sauce, dried cranberries, and egg. Be careful not to overmix.

Chill turkey mixture for at least 15 minutes in fridge before cooking.

Form 4 turkey patties for cooking. Keep them wide and thin as they may shrink during the cooking process. Using your finger, press down and create a "dimple" in the middle of the burger. This will help keep the burger a uniform width.

Cook burgers in a non-stick pan about 4-5 minutes on each side, or until the internal temperature reaches 165.

Serve with cheddar cheese, lettuce, tomato and/or guacamole.
Notes
If you're not a fan of spice, you can leave the jalapeno out. The turkey burgers will still be juicy and full of flavor!
Have you tried this recipe? Let us know your thoughts in the comments!
---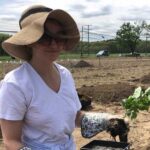 Crystalyn
Crystalyn loves spicy food and getting creative in the kitchen. When she isn't finding new ways to use hot sauce, shes very busy watching cat videos on the internet.