Here at PepperGeek, we've tried quite a few meal delivery kits. We've even tried the imperfect produce delivery kits, the smoothie kit boxes, you name it. Sun Basket caught our eye for a few different reasons. Here are a few things we love about Sun Basket:
Diet-specific meal plans. You can choose from Paleo, Vegan, Dairy-free, Soy-Free, Gluten-Free, and even Mediterranean Diet meals. No other meal delivery kit we've seen has this many options! 
Seasonal organic produce. We try to eat organic as much as our budget allows. If this is important to you, you'll be happy to know that Sun Basket strives to ship organic produce 100% of the time. 
Antibiotic-free meat and sustainably sourced seafood. We care about where our meat and fish come from. You can also upgrade to organic meat with select recipes. 
Chef Justine Kelly. We love that that the Sun Basket recipes have an executive chef behind them. All the recipes are delicious with thoughtful ingredients. 
Click Here for $40 Off Your First Sun Basket Order! (Or $20 Off If You Order Less Than $60)
How Much Is Sun Basket? 
2 Dinners (For 2 People)
Serving Price
Order Sub Total
$12.99
$51.96
3 Dinners (For 2 People)
Serving Price
Order Sub Total
$11.99
$71.94
4 Dinners (For 2 People)
Serving Price
Order Sub Total
$10.99
$87.92
All orders are subject to a $7.99 shipping fee and may be subject to tax depending on your zip code.
As you can see, Sun Basket is more expensive than a few other meal delivery services. In fact, the Sun Basket cost is one of the reasons why we waited so long to try. However, we enjoy the selection of recipes and quality of ingredients in each box. It's currently the only meal delivery kit that we're subscribed to. You can skip a Sun Basket week, or easily cancel your subscription at anytime. 
What Is Sun Basket? (What To Expect)
Sun Basket is one of the many meal delivery services on the market today. When your first box arrives, you can expect all of your meal ingredients to conveniently be broken up into separate bags. Don't worry, Sun Basket is extremely committed to being environmentally responsible.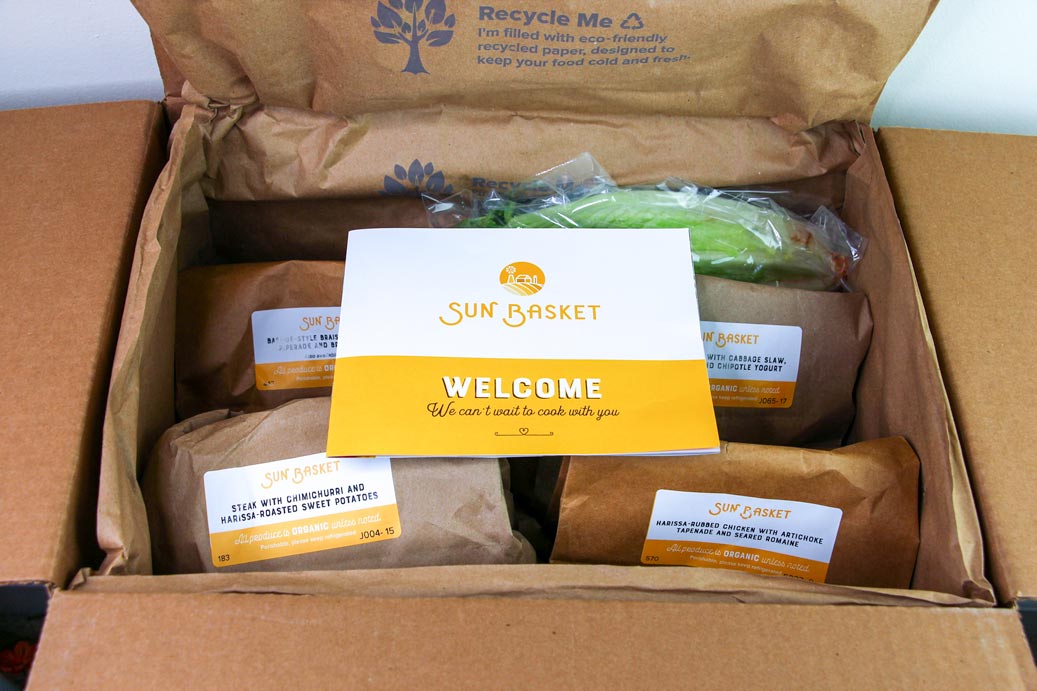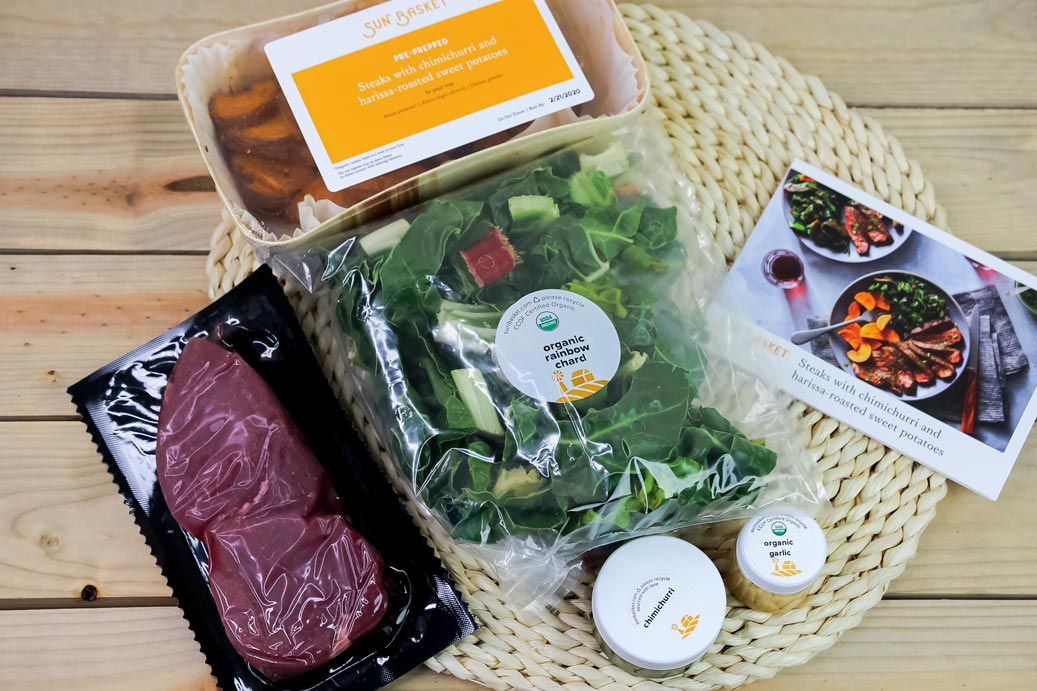 So you can get an accurate idea of how much food comes in each box, I disassembled the meal kits.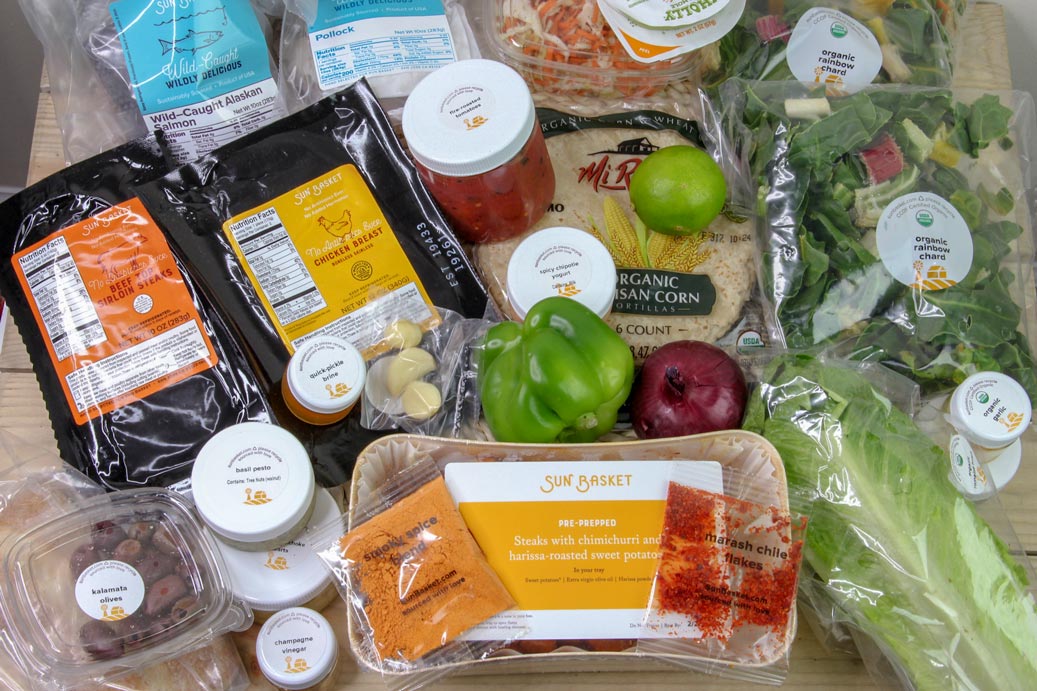 As you can see, there is a good amount of food in each box! We absolutely love the plastic containers the ingredients come in. We wash and reuse them for taking salad dressings or hot sauces on the go!
Is Sun Basket Worth The Cost?
When looking at how much Sun Basket costs compared to other meal kits, you'll be spending a bit more. However, we believe the quality ingredients and variations of healthy recipes make it worth it. As with any meal service, you're paying for the convenience of quality ingredients being delivered to your door and avoiding the markets. There's never that dreaded question of "what's for dinner tonight?". It's nice having the option to skip a week or two when we want to experiment with recipes on our own. If you decide to try out Sun Basket, be sure to use our promo code for $40 off (Crystalyn2855524). We'd also love to know what you think after your first delivery – so come back and let us know!