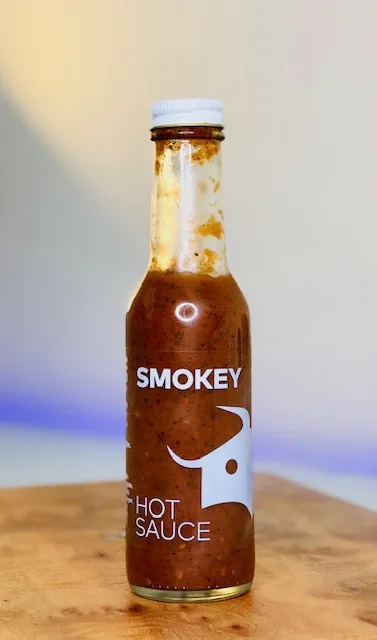 About Dos Toros Smokey
Dos Toros is a local taqueria restaurant serving the New York City and Chicago areas. The traditional menu of Mexican food items includes generous burritos, tacos and bowls.
To go along with the food, Dos Toros offers three varieties of hot sauce, ranging from mild to "super hot." The Smokey variety offers minimal heat, and total smotherability.
Here, I taste and rate the mild hot sauce from Dos Toros: Smokey.
Flavor
Subtle smokey tomato flavor with almost no heat
Slight sweetness with some garlic and onion to round things out
Put It On…
Tacos tacos tacos!
Burritos
Quesadillas
You get the idea…
Is Dos Toros Smokey Any Good?
On first taste, Dos Toros Smokey hot sauce does not present overwhelming flavor. It is not too tangy, not too salty, and hardly spicy at all. However, the intent for this sauce is not to be eaten off of a spoon. Instead, this sauce works incredibly well as an addition to tacos.
I put together a simple homemade taco with chicken, lettuce, cheese and some pickled red onions. To top it off, Dos Toros Smokey.
It was phenomenal! Comparing the taco with and without the hot sauce was notably different. The hot sauce is very pourable, with a relatively thin texture. The cold sauce contrasting with the warm taco meat makes the experience far superior. Meanwhile, the subtle smokey Chipotle peppers bring great complexity to traditional Mexican fare.
Note: This sauce doesn't necessarily add tons of flavor, but helps dramatically to improve on the already-great taco flavors, as well as mouth-feel.
How Spicy is Dos Toros Smokey Hot Sauce?
If you're looking to scorch your mouth, this hot sauce won't cut it. It is the mildest of the Dos Toros hot sauce lineup, and therefore doesn't have much heat at all. If I had to take a guess at the Scoville rating, I would say that it is around 500-1,000 Scovilles. This is very mild, but again, that was the goal of this sauce. As a result, this is a very usable sauce in large quantities. Feel free to give that burrito a heavy-handed pour!
Where Can I Buy Dos Toros Hot Sauce?
Dos Toros sells their hot sauces exclusively online. You can purchase a single bottle for $8.00, or you can opt for the "Hot Box" and try all three varieties of hot sauce for $22.00. If you tend to make homemade Mexican food frequently, the trio is a great option. It gives a wide variety of flavors and heat levels to add to your home-cooked meals.
The price is not objectively cheap, especially considering you also pay for shipping. If you're not sure, it may make the most sense to try the hotter varieties first, since they will last longer.
Dos Toros Smokey Hot Sauce Consistency
Consistency is key for any hot sauce! Given that this sauce was made for tacos, the thin texture works well. It is easy to pour a few tablespoons over your tacos or burrito and take the flavor to the next level.
However, considering it is not a low priced hot sauce, the easy pour consistency may not be ideal. I think a slightly thicker texture could help improve the longevity of each bottle. But with careful application, the consistency allows the sauce to seem into the contents of each taco, blending the flavors together nicely.
Is Dos Toros Smokey Hot Sauce Worth It?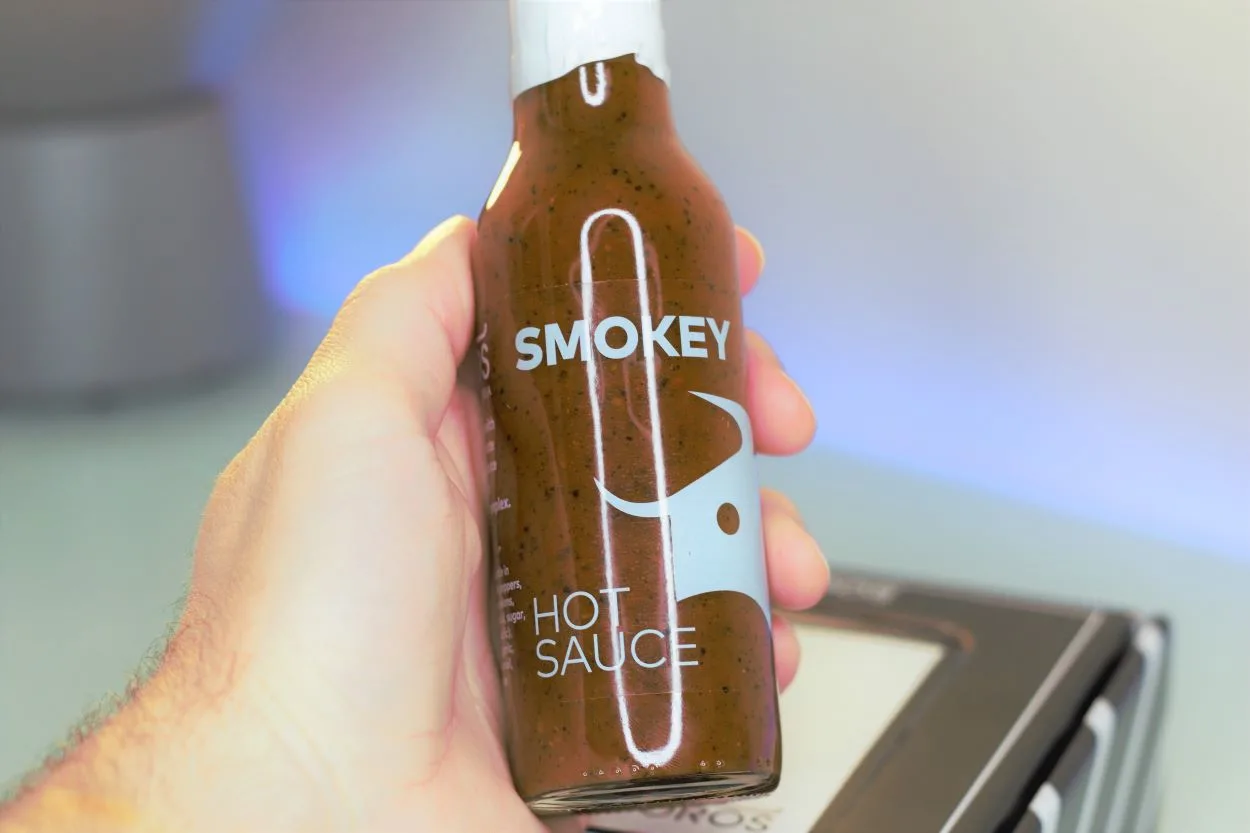 This is a tough question, since not everyone eats Mexican food. If you are not happy with your hot sauces, and you need a sauce for tacos or burritos, this is definitely worth trying. It may not have incredibly strong flavor or heat on its own, but when added to tacos it works perfectly. Dos Toros did a great job making a mild hot sauce that almost anyone can enjoy on their Mexican food. If that is your thing, then give it a shot!
Our general conclusion is that Dos Toros Smokey hot sauce is not a great all around sauce, but is near perfect for milder Mexican fare!
Get a bottle on Dos Toros:
---